The Turkish government imposes several travel restrictions to keep its borders in control. This includes specific steps to protect the country's security and health.
In the interest of public safety, Turkey imposed travel restrictions on international tourists due to COVID-19. Turkey's Covid restrictions have been revised and updated all through the epidemic.
The current entry limitations into Turkey are discussed in this article, which includes the following information:
Under the current rules, who are allowed to enter Turkey?
Tourists are prohibited from entering during COVID-19.
Is your Turkish e Visa still valid despite the restrictions?
Note: Before planning a journey to Turkey, all tourists should verify the COVID-19 entry rules.
IS IT POSSIBLE FOR US TO VISIT TURKEY? CAN TOURISTS VISIT TURKEY?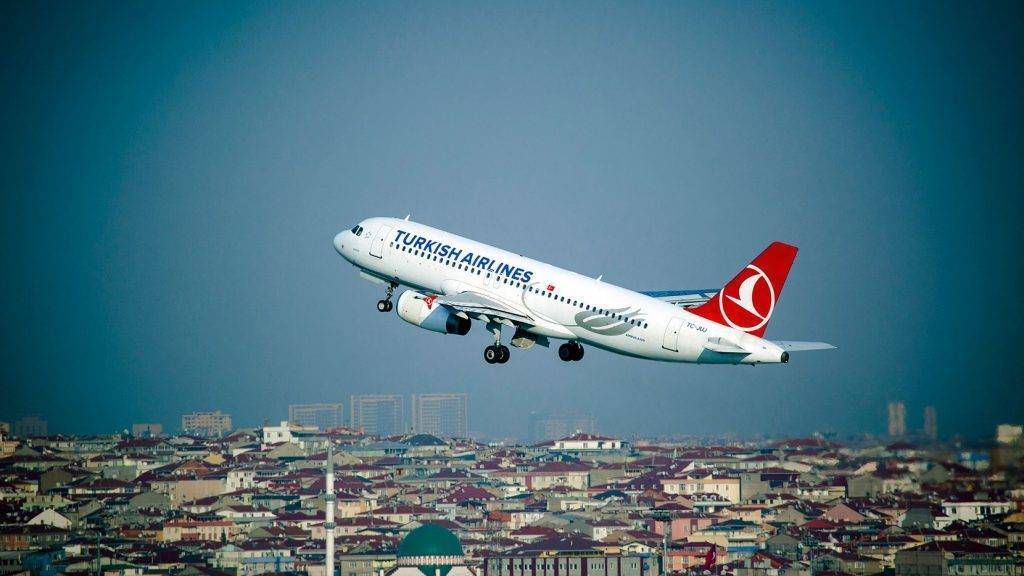 Yes, Turkey is a tourist destination. All countries that meet Turkey's immigration requirements can enter the country by following the guidelines described below.
To travel to Turkey, foreigners must have a passport and a valid visa or a copy of an approved online e visa for turkey.
Visitors should read the most recent lockdown information and also travel advisories. Tourist travel restrictions in Turkey are continuously reviewed as the worldwide situation changes.
WHO CAN'T VISIT TURKEY BECAUSE OF THE CORONAVIRUS PANDEMIC?
The Turkish government does not ban citizens of any nationalities from visiting the country. It does, however, impose restrictions on who is allowed to enter the country depending on their departure point.
Flights to Turkey from Nepal, Brazil, South Africa, and Sri Lanka are banned.
Most other international tourists can enter Turkey either visa-free or with an e Visa if they meet the requirements.
Some countries may only be able to enter with a traditional sticker visa, which may only be issued via a Turkish embassy. This includes citizens from the following countries:
| | |
| --- | --- |
| Algeria | North Korea |
| Cuba | Palau |
| Guyana | Papua New Guinea |
| Kiribati | Samoa |
| Laos | South Sudan |
| Marshall Islands | Syria |
| Micronesia | Tonga |
| Myanmar | Tuvalu |
| Nauru | |
IN TURKEY, THERE ARE SPECIAL COVID-19 ENTRY REQUIREMENTS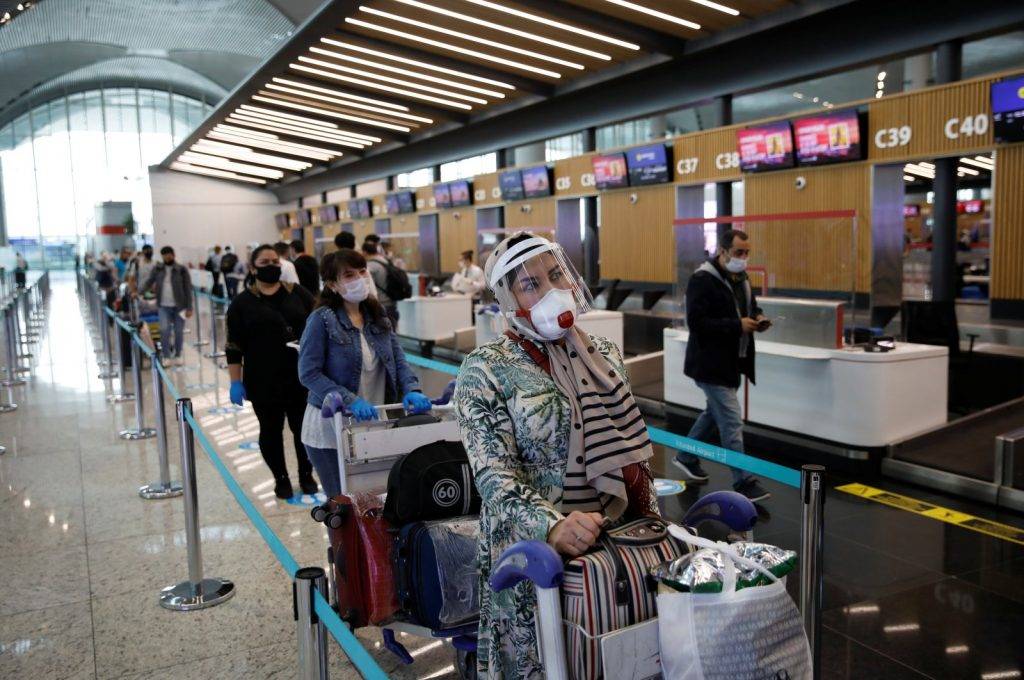 To protect the health of Turkish residents and visitors, additional measures have been implemented. Visitors outside the country must adhere to the following particular coronavirus rules to gain entry.
Before the trip, fill out a "Traveler Entry Form."
Incoming passengers above six must fill out a "Traveler Entry Form" at least four days before arriving in Turkey. Kids below 6 are not compulsory to join the program.
The form's goal is to reach out to those who have had contact with someone who has since tested positive for COVID-19.
In Turkey, visitors should submit their contact information and the address of their accommodation.
The "Form for Entry into Turkey" is an online form that takes only a few minutes to complete. Before boarding a trip to Turkey, all passengers must show it and on arrival.
Please be advised that travel through Adana is unavailable until further notice.
COVID-19 test must be negative for Turkey.
To enter Turkey, passengers above the age of 12 must have a certificate proving a negative COVID-19 test result. Either:
In the last 72 hours, a PCR test was done.
In the previous 48 hours, a rapid antigen test was done.
Patients who are fully vaccinated and recovered are exempt if they can provide one of the following:
Vaccination certificate showing that the latest dosage was given at least 14 days before arrival.
A medical certificate showing that you have recovered in the previous six months
Passengers, excluding UK, Egypt, Singapore, and Iran residents, are subject to PCR testing based on a sample taken at the airport. After the test samples are taken, these passengers will continue their journey.
The patient will be treated according to the Ministry of Health's COVID-19 recommendations if the test results are positive.
The deadline for the COVID-19 test has been extended to December 30th, 2021.
TURKEY ENTRY REQUIREMENTS FOR HIGH-RISK COUNTRIES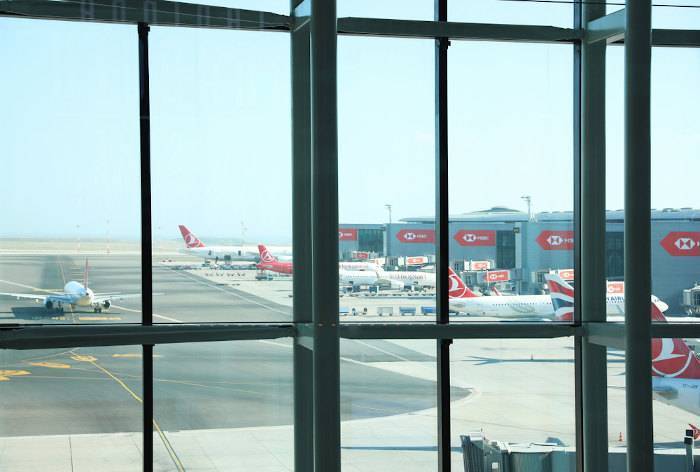 Bangladesh, Brazil, Nepal, South Africa, and Sri Lankan flights have been cancelled.
Until December 30th, travellers who have spent the previous 14 days in:
Afghanistan
Brazil
Nepal
South Africa
Sri Lanka
A negative Anti PCR test taken no more than 72 hours before arrival is required.
Furthermore, they must stay in selected hotels for 14 days at their own expense.
Children below the age of 12 are, however, exempt.
Passengers arriving in Turkey from the United Kingdom, Iran, Egypt, or Singapore must submit a negative PCR test obtained results within 72 hours.
Citizens of Hungary, Serbia, and Turkey who have a vaccination certificate confirming that they have been vaccinated in their home country are exempt from the PCR test. Serbs and Turks under the age of 18 accompanied by Serbian or Turkish citizens who have a COVID-19 vaccination certificate are likewise excluded.
Rules for quarantine in Turkey
Travellers travelling from high-risk countries, or who have visited high-risk countries in the previous 14 days, must quarantine in Turkey:
Quarantine for 14 days in Afghanistan, Bangladesh, Brazil, South Africa, or Sri Lanka, with a test on day 14.
Quarantine is taken out at the Turkish government's designated lodging facilities.
PCR testing is performed on random travellers upon arrival, as stated previously. If the covid test is positive, they will be informed and told to quarantine for 14 days.
OTHER REQUIREMENTS FOR ENTRY INTO TURKEY ON ARRIVAL
Passengers and airline staff will be subjected to a quick medical examination upon arrival in Turkey, including temperature restrictions. Those who are not experiencing any symptoms should continue on their adventure.
Tourists who test positive for coronavirus will be treated in a Turkish government-designated medical facility or at a private medical facility of the traveller's choosing.
GETTING INTO TURKEY VIA ISTANBUL AIRPORT
Istanbul has the same immigration restrictions as the rest of Turkey.
Istanbul Airport has made many efforts to combat COVID-19, as it is the primary entry point for most international visitors.
Istanbul Airport features test centres that are open 24 hours a day, seven days a week. Passengers can undergo a PCR, antibody, and antigen test at the airport.
Everyone, even those in the terminal area, must wear their masks while at the airport.
Only those who require help can enter the airport with a third party.
At the terminal entry, tourists should expect to see body temperature monitors.
The Istanbul Airport is cleaned and disinfected regularly.
Note: Turkish citizens can acquire a free COVID-19 vaccination at Istanbul Airport.
IN TURKEY, WHAT SAFETY Measures Are Being Taken TO PROTECT THE PUBLIC?
In addition to the COVID-19 travel restrictions, the Turkish government has enacted plenty of public safety measures to protect its citizens.
The government conducts criminal record background checks on persons seeking turkey visas online and sticker visas to prevent tourists who threaten the public from entering the country. This, however, does not apply to tourists with minor criminal records and is intended to reduce the risk of terrorist activities and violent or hazardous illegal activity.