Antalya is an adventurer's dream and an urban playground, with forests and mountains peppered with ancient Greek and Roman sites, waterfalls, and hiking routes. The city is a Mediterranean must-see for every visitor travelling to Turkey, with a beautiful old quarter full of fantastic food, music, and boutique hotels — as well as the country's most iconic beaches.
Do you want to visit Turkey's crowded bazaars and sturdy valleys? Apply for a turkey visa or a turkey e visa, then book a group trip that includes stops at important historical sites and a hot-air balloon ride across the landscape.
"Antalya is without a doubt the most beautiful city in the world," Mustafa Kemal Atatürk, the founder of the modern Turkish Republic, said. Anyone who has visited the place knows that it is surrounded by the beautiful Taurus Mountains and hemmed in by the green Mediterranean Sea. Antalya is a great place to stay for a beach vacation that includes history, hiking, and spa services, and it's best used as a jumping-off point for some fantastic countryside adventures. Here are some ideas from Turkey Visa Online for things to do in and around this beautiful and colourful city.
Fall in love with Kaleiçi, the old quarter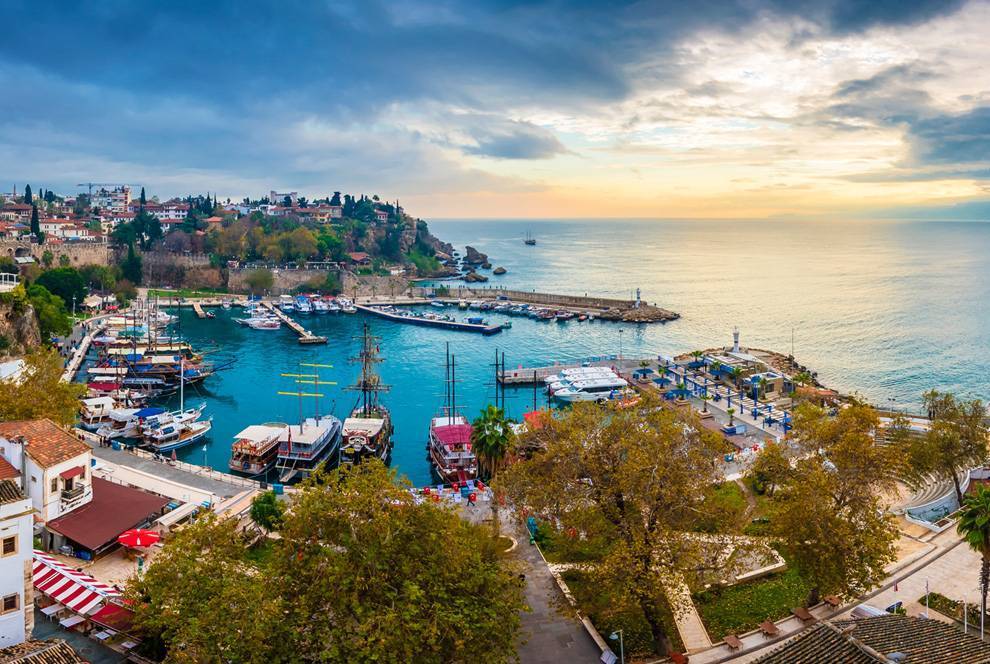 Kaleiçi is Antalya's romantic old town, set against the seaside cliffs and old marina and home to some of the city's most excellent cuisine and nightlife. Cobblestone streets lead past restored Ottoman mansions and other structures that have been beautifully converted into restaurants, concert venues, and quaint boutique hotels. A trip around the colourful city is a reward, and many streets give short views of the Mediterranean and the Taurus Mountains.
Keep tempo with Antalya's art scene.
Antalya's surroundings are rich in historical and artistic treasures, and the city centre is home to a vibrant cultural scene. The 251 Soul is a great spot to listen to jazz, funk, and soul artists in an upscale setting. The Haşim işcan Culture Centre and Antalya State Theatre provide live stage acts, art galleries, and more if you seek exhibitions and theatre performances.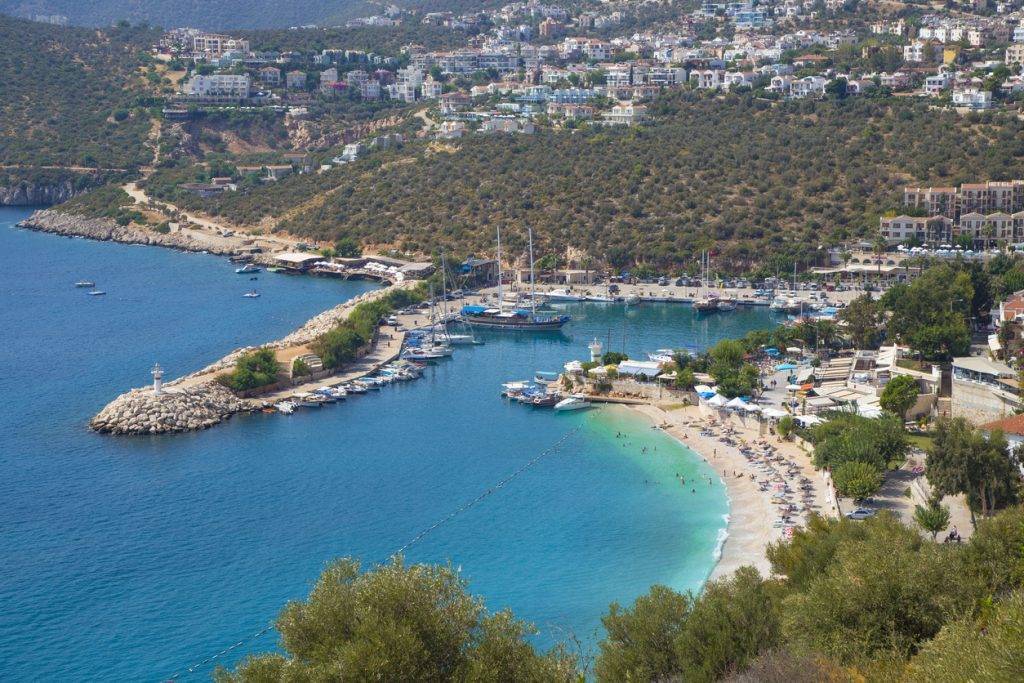 Take in the views at Karaalioğlu Park.
One of the best sites in the city centre to take in some sweeping and impressive views of the Mediterranean is this seaside area. Sit down in the shade on a park bench or watch the sunset from the Roman-era Hidirlik Tower, which stands at the park's northeast border and provides superb city views.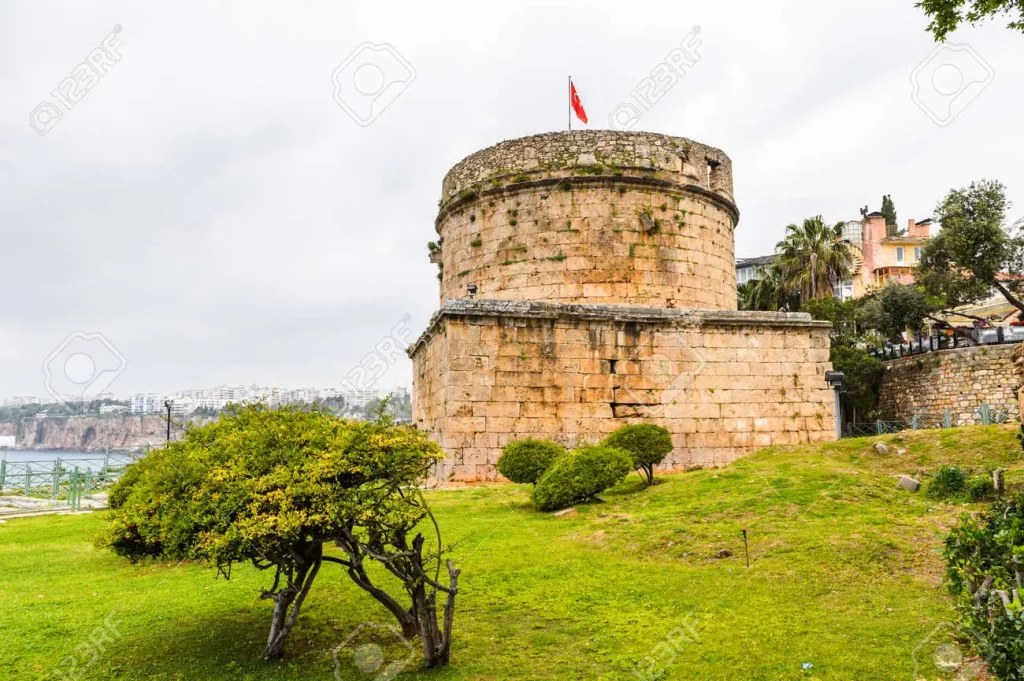 Pro tip: Because the park is located on the southern borders of Kaleiçi, it is an ideal spot for a meditative or romantic walk before or after dinner in the old city.
Find your perfect nightlife.
The Goblin Bar, located within Kaleiçi's walls and catering to electronic and trance music fans, offers a unique ambience not found in other clubs. The concept bar Atöyle (located just beyond Karaalioglu Park) serves as a music studio and hosts a range of activities, from record listening nights to red wine tastings, for a little more refined ambience.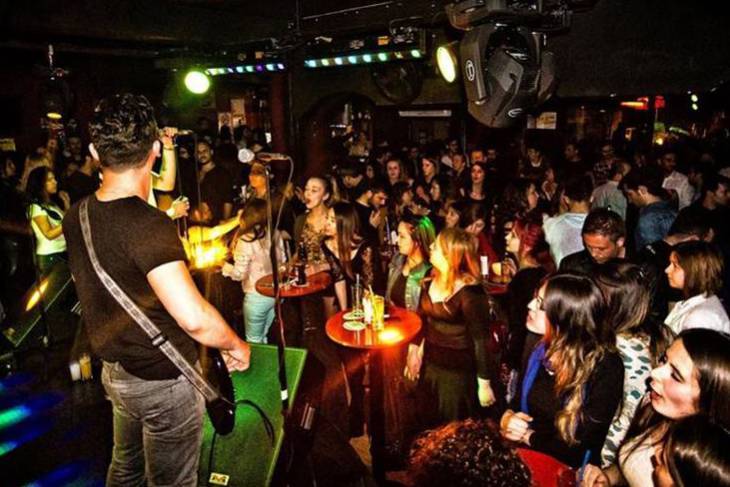 Pro tip: Check out the live music at Taka Meyhanesi restaurant for something a little more traditional. Thanks to the delicious cuisine and energetic ambience, you can enjoy a good night out without going too wild.
See the marvels at the Antalya Archaeological Museum.
The Antalya Archaeological Museum, about two kilometres west of the old district and home to one of Turkey's most valuable assets, houses exquisite statues and artefacts from the human civilizations of Lycia, Perge, Rome, Byzantium, and more. It's divided into 13 exhibit rooms (one of which is dedicated to children), and art history and archaeology fans will find enough to enjoy. The 'Hall of Gods' display, which features second-century sculptures and busts of Greek gods and goddesses like Zeus, Athena, and Aphrodite, is the museum's best-known collection.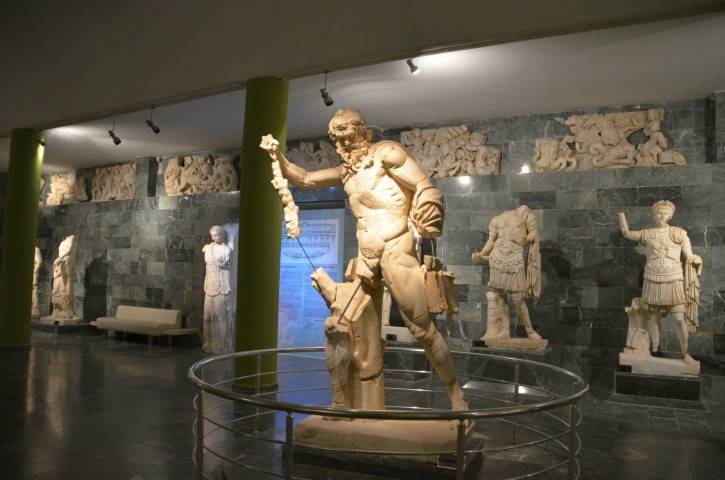 Pro tip: In Turkey, museums close on Mondays, so plan your visit accordingly.
Relax at a local Hamam (Turkish bath)
After a long day of sightseeing, rest in a hammam. The low-key Demirhan Hamam is a favourite among Antalya residents and is located within a short walk from Kaleiçi. After a peaceful sauna and steam bath, relax in a foam and oil massage, a clay mask, or one of the special bridal and groom packages.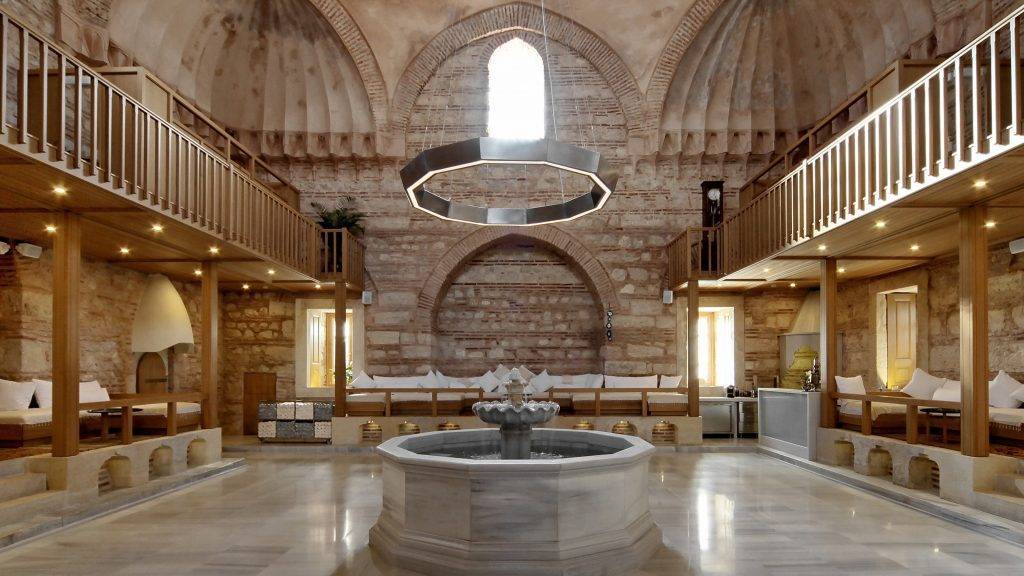 Pro tip: Get your quality bath towel (peştamel) from the family-run Aydede Turkish Towels in the heart of the old quarter before your spa treatment.
Enjoy a picnic at the revitalized Konyaaltı Beach.
Konyaalti Beach is a great place to hang out with the locals and have a swim in the heart of the city, measuring about seven kilometres (four miles) in length and located against the Taurus Mountains. Large sections of the beach have been granted the Blue Flag for its water and sand cleanliness, and there are several corner stores within easy reach of the water.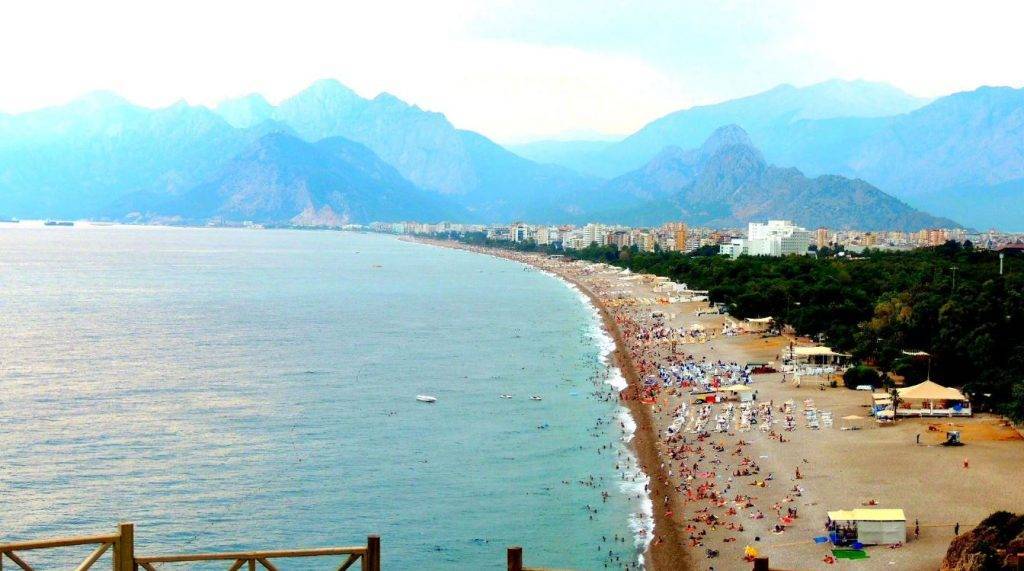 Pro tip: Now is the best time to visit this iconic shoreline, as the municipality works to improve the beachfront area by building basketball courts, planting trees, and more.
Avoid the crowds and head to Kurşunlu Falls.
The beautiful Kurşunlu Falls is located in a big natural park outside the city. The waterfall creates a nice pool where various freshwater animals may be found. Picnic places offer a peaceful lunch break with a beautiful view of the surrounding greenery. While the falls are more challenging to reach than the city's more well-known Düden Waterfalls, Kurşunlu is more likely to reward your efforts with some well-deserved peace.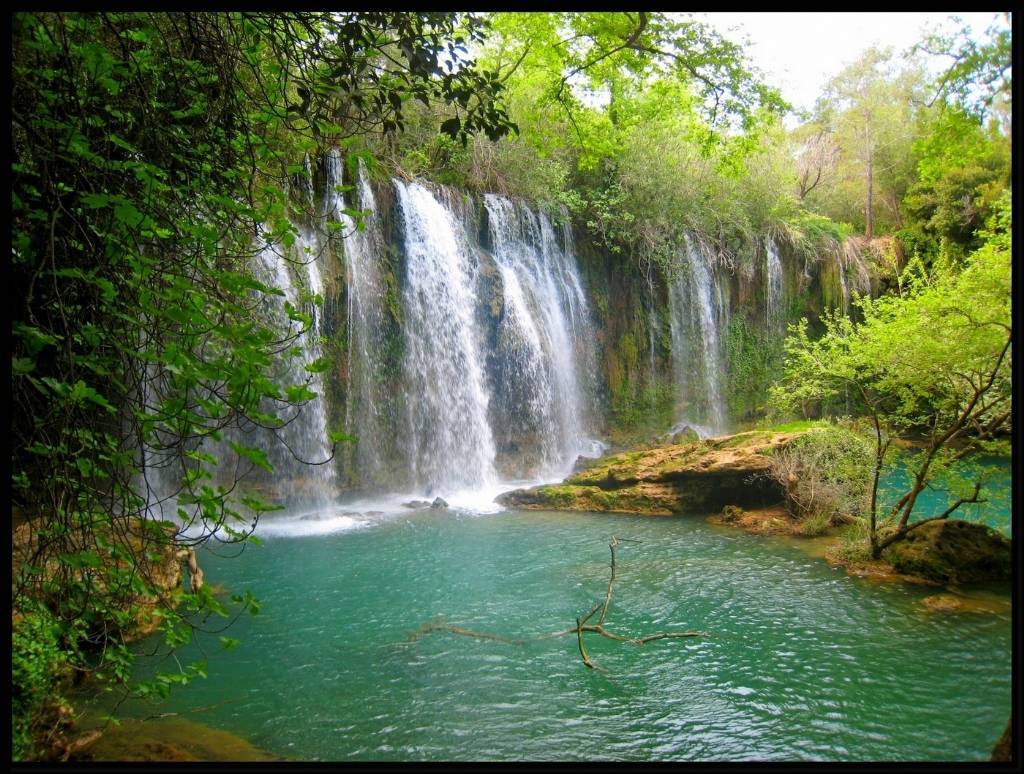 Pro tip: Visit the falls in the spring, as they seem to dry up a bit in the summer.
Hike in Köprülü Canyon National Park
This national park, located two hours northeast of Antalya, has Asia Minor's most extensive cedar forest and a 14-kilometre-long canyon that runs beside the Köprüçay River (nine miles). This stunning location, with cliffs rising to 400 metres (1,312 feet) in height, makes it one of the country's top trekking and camping places.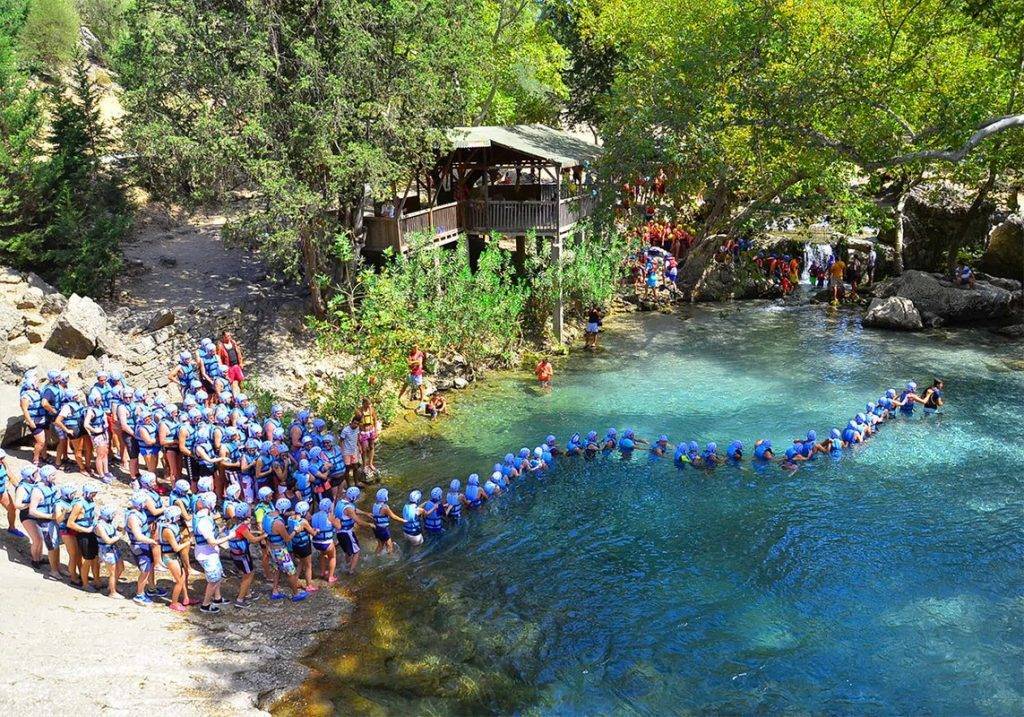 See the world-class ancient theatre of Termessos.
The beautiful ruins of the ancient Pisidian site of Termessos are located amid the Güllük Mountain National Park, about an hour's drive from the city centre. 1,000 metres above sea level, the unrestored city has several stone structures and mighty walls. The city's old theatre has one of the most incredible views of any place in the country, with the magnificent Taurus Mountains as a background.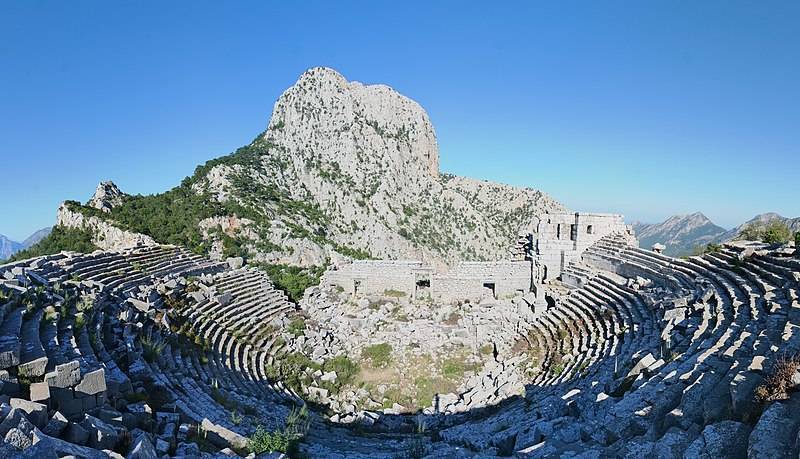 Pro tip: To get the best out of your visit, bring plenty of water and wear strong hiking boots or walking shoes because it's an unrestored site.
Rani Sharma is a famous writer who has written so many blogs on travel, food and applying for a turkey visa online.