The stunning scenery, colourful markets, busy cafés, glorious sights, and exotic spas are just a few of the must-dos that will convince you to spend your honeymoon in Turkey. So, please apply for a turkey e visa for short stays and don't miss out on delighting in these 13 most romantic moments on a beautiful Turkey honeymoon, whether it's the grace of Ottoman architecture or the friendly character of the locals!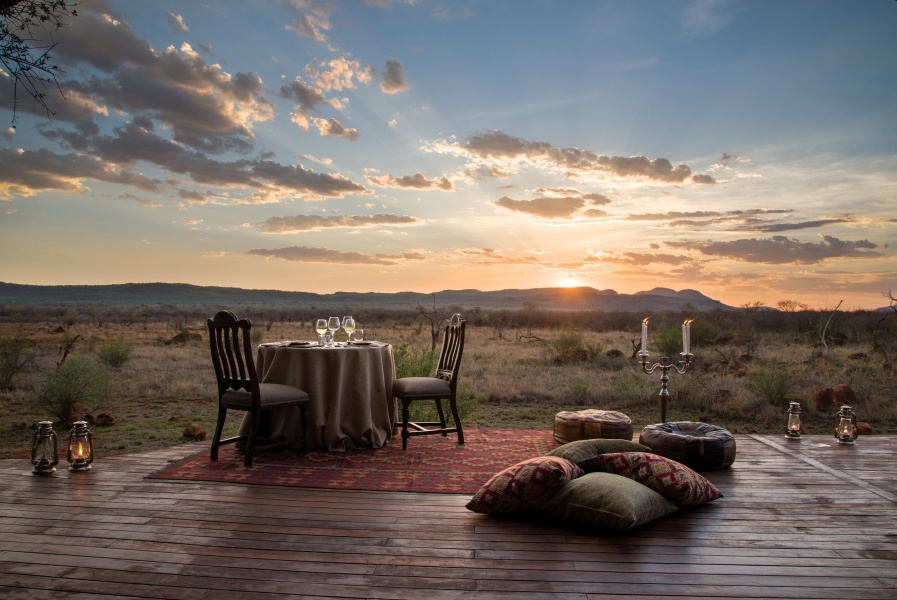 11 Romantic Experiences On A Turkey Honeymoon
Still on the doubt about whether Turkey is a good honeymoon destination. Still unsure what people have in mind when they consider Turkey the most romantic country on the planet? What's more, guess what? They've been right all along, and after you see the numerous beautiful places to visit in Turkey for a honeymoon that provide a variety of romantic activities, you'll agree! On a Turkey Honeymoon, these are some of the most romantic experiences:
1. Marmaris: Be Close To Nature
Marmaris is a bustling Mediterranean resort town on the Turkish Riviera, noted for its thrilling nightlife and breathtaking landscapes. Marmaris is a haven for people who want to party and those who wish to be close to nature, with pinewood mountains on one side and the beautiful blue ocean on the other. This is one of the best honeymoon destinations in Turkey.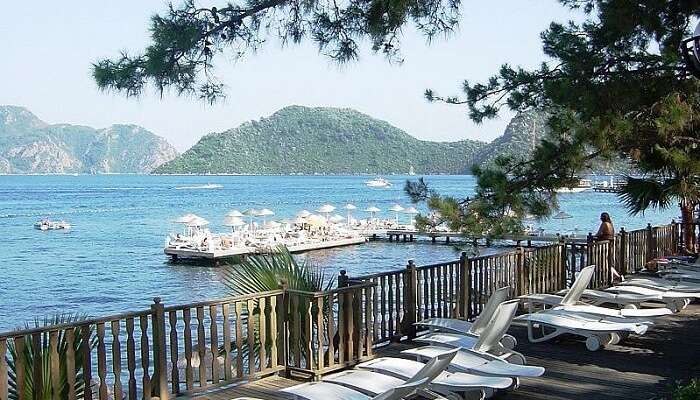 2. Princes' Islands: Wander Through Quirky Streets
Still undecided about your honeymoon destination in Turkey? So, maybe this can help! The Princes' Islands are a string of nine islands off the coast of Turkey. However, only four of them are accessible by ferry from Istanbul. Buyukada is one of the famous islands here, and none of the islands has motor vehicles. This is one way that the relaxing atmosphere is maintained here, making it a fantastic location!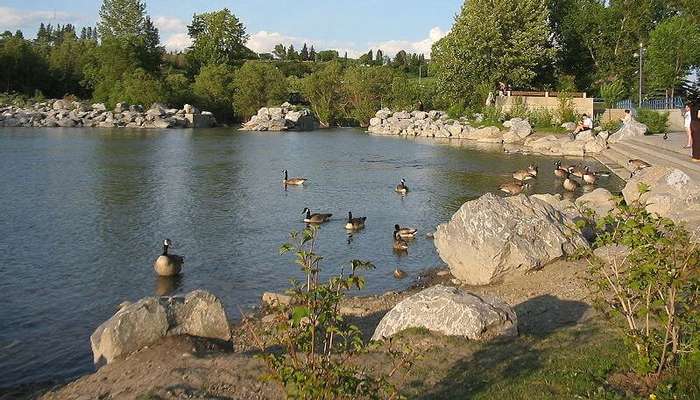 3. Butterfly Valley: Hike Amidst Canyons
The Butterfly Valley, located in the province of Fethiye in the heart of Turkey, is one of those areas that is yet untouched and undiscovered but is nevertheless regarded as the most acceptable spot for a honeymoon in Turkey. This remarkably protected valley is widely acclaimed for being home to different species of butterflies. It is perched at the foothills of the Babada mountains and along the sparkling shoreline of the Turkish Riviera.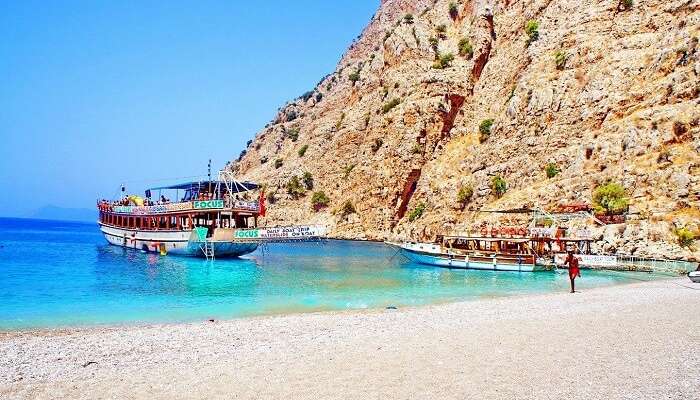 4. Antalya: Traverse Through Colourful Streets
Those who want to experience the finest of Turkey's weather can travel to Antalya, a resort city. A Turkey honeymoon is incomplete without discovering the beauty of Antalya, which happens to be one of the most amazing sites to visit in Turkey, whether it's the crystal-clear beaches, seaside resorts, lively harbour, or colourful, appealing streets. Do not miss out on experiencing the grandeur of the city's old-world charm, from the elegant Kaleici to the cobblestoned streets that decorate the Ottoman homes. This is, without a doubt, Turkey's most fabulous honeymoon destination.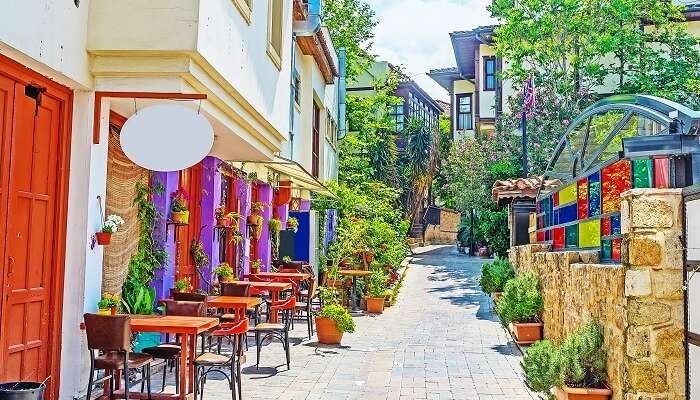 5. Blue Lagoon: Indulge In Watersports
Blue Lagoon at Oludeniz Beach, a growing hotspot for thrill-seekers, is the ideal paradise for water sports enthusiasts on an exciting Turkey honeymoon. The Lagoon, located in a small town on Turkey's southwestern coast, provides fantastic diving possibilities and locations at the Mediterranean and Aegean Seas meet.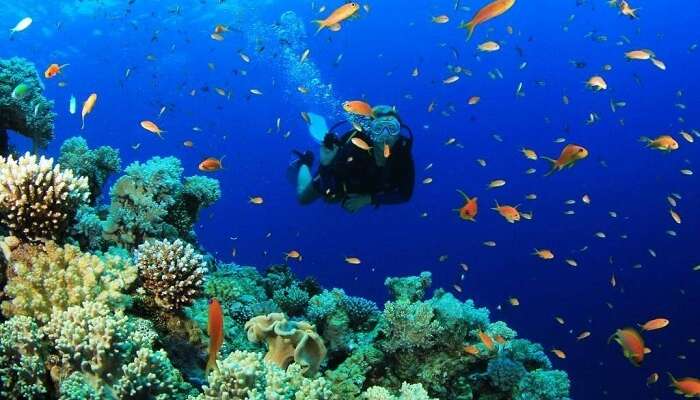 6. Bodrum: Experience The Vibrant Nightlife
The city of Bodrum is linked with luxury and an electric lifestyle, with numerous beautiful beaches, luxurious Turkey honeymoon resorts, trendy restaurants, and bustling nightclubs. With such attractive charms and the presence of some of Turkey's top romantic resorts, this destination is ideal for newlyweds looking for a luxury vacation for their honeymoon.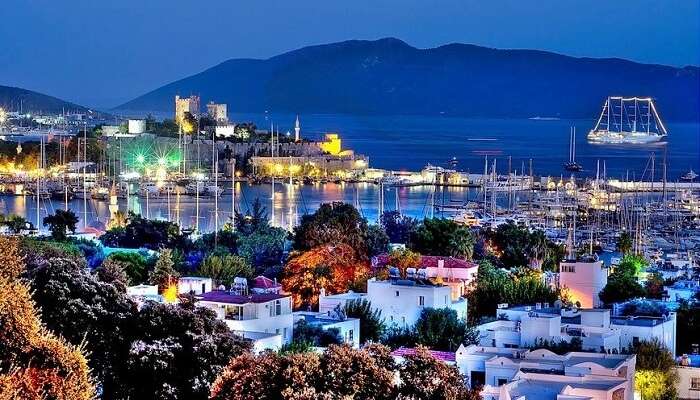 7. Alaçati: Explore Gourmet Restaurants
It is a must for couples on their Turkey honeymoon to dine at a venue like Alaçati, known for its historic winemaking traditions and perched on the eşme Peninsula overlooking the Aegean Sea. Apart from its excellent dining scene and pristine beaches, the first thing you'll notice about Alaçati, one of Turkey's best romantic locations, is its stone buildings, stunningly charming streets, and tiny little gourmet cafés and restaurants. Those who have visited Alacati may indicate the fact that it is nothing short of absolute joy.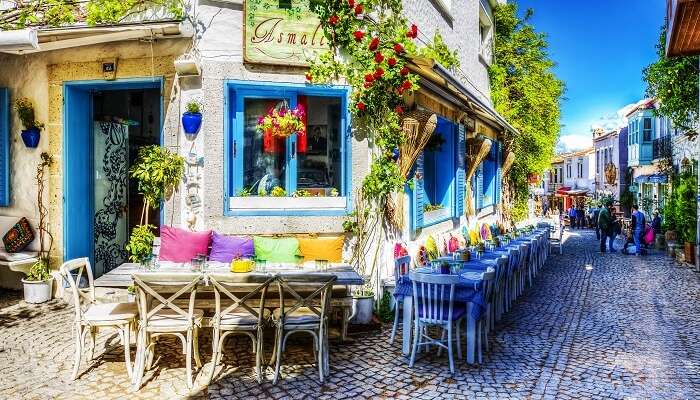 8. Bosphorus: A Special Cruise Experience
During your honeymoon in Turkey, take a romantic sail over the Bosphorus Channel. Sail across the blue seas of the strait that separates the two continents of Europe and Asia to witness a natural wonder. Also, enjoy a loving dinner date with your Soule mate under the moonlit sky.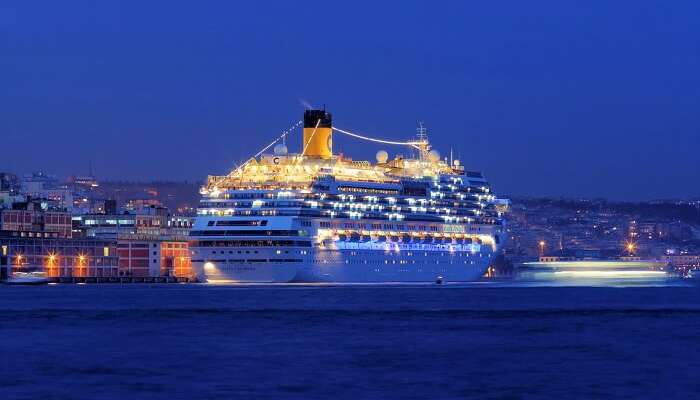 9. Empire City: Experience The Old World Charm
Travel around Istanbul, the famous Empire city that finds the right blend of old-world beauty and modern-day culture. Istanbul is one of the finest honeymoon locations in Turkey since it is the world's only transcontinental metropolis that is a perfect blend of European and Asian traditions. Take a walk through the Ottoman Empire's glorious history and indulge in one of the most memorable honeymoon experiences in Turkey.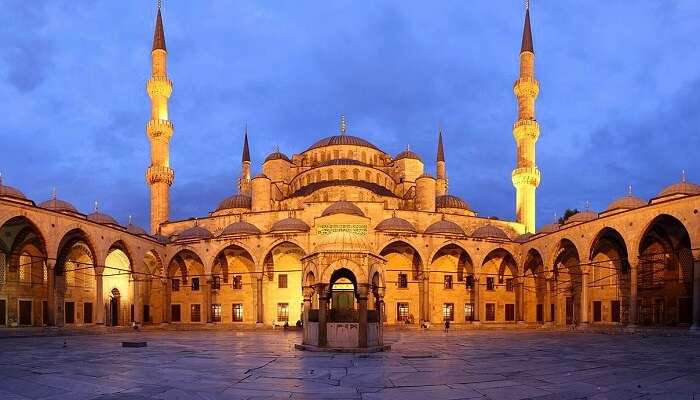 10. Istanbul: Indulge In A Turkish Bath
Indulging in a Turkish Bath, which ranges from regular baths to the exotic Hammam bath experience, is undoubtedly one of the unique experiences a couple can enjoy together. Rejuvenate your feelings with this age-old habit of relaxation in Istanbul, which is considered vital for a romantic honeymoon in Turkey.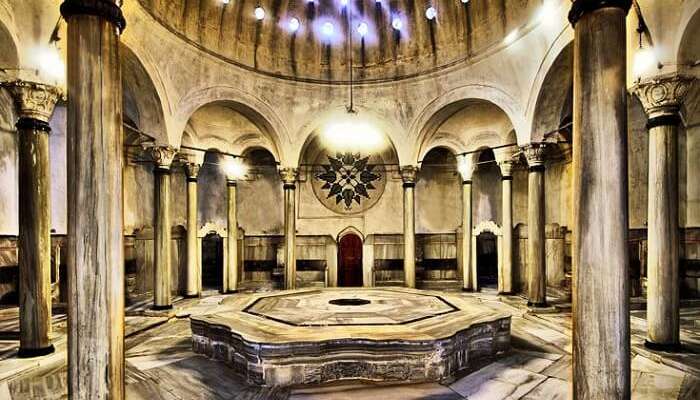 11. Cappadocia: Hot Air Balloon Ride
What's a Turkey honeymoon without seeing some of the world's most incredible sunrises? There's no way! Sense the love in the air as you rise high in a hot-air balloon, taking in the first waves of the day. Hot-air ballooning, which takes you over the magnificent scenery of Cappadocia, is one of the must-do activities that will make you and your partner fall in love with the city forever! Cappadocia is one of Turkey's most incredible honeymoon destinations, and a hot air balloon trip is one of the most popular honeymoon activities. Add in the energetic Cappadocia nightlife, and you're good to go!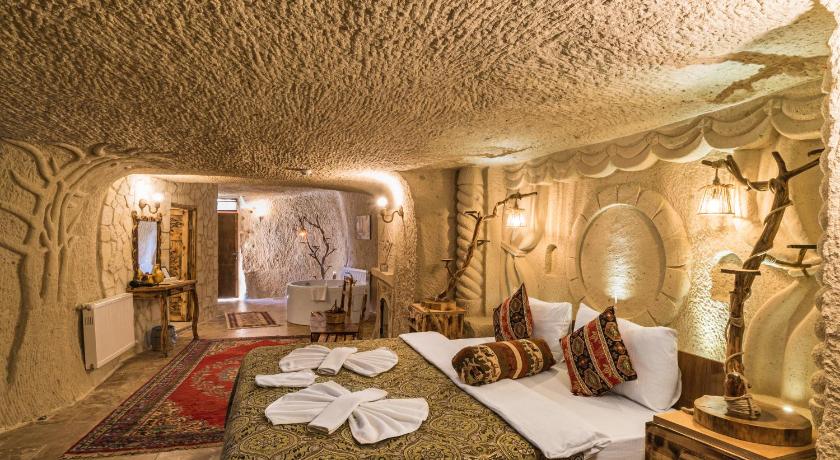 Isn't it alluring? Apply for a turkey visa online, organise a honeymoon to Turkey, and go on a beautiful vacation to this glorious Middle Eastern country; you may explore this Ottoman paradise with your loved one on an exciting Turkey honeymoon! Allow your love to bloom when you join in these romantic activities!