Have you ever experienced what if you love to go shopping in the pre-mall and pre-packaged goods era? Sprawling over a vast space in Istanbul's city centre, the Grand Bazaar presents just such an experience.
A massive tangle with over 5000 shops and 60 streets, this covered market is an ancient cross between a shopping centre and a street merchant's wonderland, offering guests to fall into local culture and history.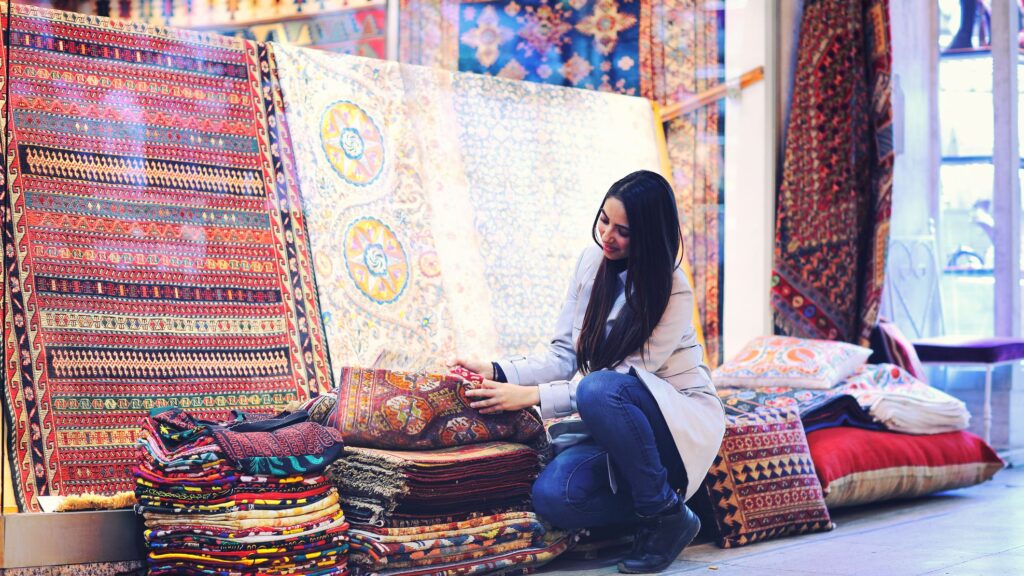 During Byzantine times, the site was already the location of a busy market. The actual market was then created by Mehmet the Conqueror in 1461 when the Ottomans landed in the town. Originally it contained two thick-walled buildings with covered roofs, and as a business in the adjacent streets built, they were covered as well, making the first-ever mall.
Going up to the main entrance, a magnificent stone archway decorated with Turkish designs welcomes you. Pass through the door, and you move into history. A mixture of warmth, brightness and colour awaits you – a location of dodge and discovery. This is a fortress of old-time shopping. Arches hang overhead, and traditional Turkish designs paint the walls. Store's glow, stuffed to their primaeval ceilings with every type of good and ware thinkable – from vintage metalworks, bolls of fabrics, Turkish carpets, leatherwear, belly-dancing outfits, Karagoz shadow dummies, spices, and food – the list is endless. The fragrances of cloves and cinnamon waft into your nostrils, and shouting hawkers fill the air. Tens of cafes line the walkways, and small mosques enhance the streets. Boxes overflow with slippers, colourful chandeliers hang from the ceiling, and the bath shops, offering soft cotton towels and wooden bath shoes, will motivate you to turn your bathroom into a proper Hamam – Turkish bath.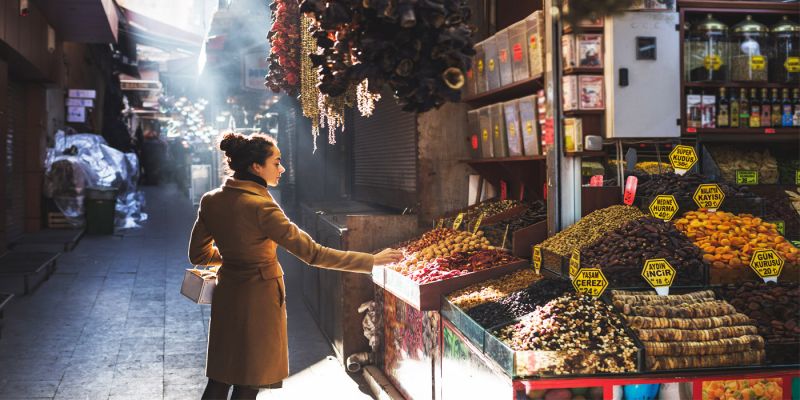 The market maintains its former fascination and charm, with each successive hall reminiscent of the treasures of Aladdin's cave. Walking through the market, follow your impulse. In the past, every street was booked for a specific business, and to this day, some of these streets still provide particular handicrafts. Check out "Sandel Bedesteru", the "Old Market", close to the doorway for fabrics. One of the oldest regions of the market, the design here is impressive. For a part of Turkish society, follow this journey to the end, turn right through two gates, and left at "Kalcila Han" where you come at the silversmith's lane. Set up as a mini-factory manufacture line, a slice of silver here starts by being worked at one end of the street and is turned into a complete product at the other end.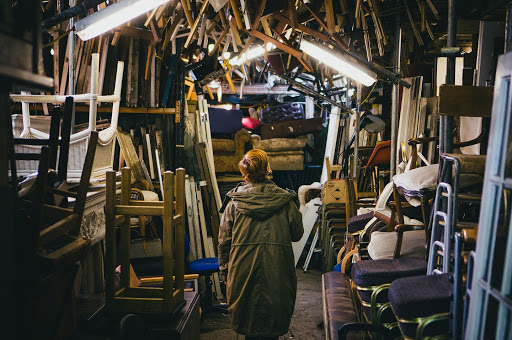 The Grand Bazaar is an Istanbul experience not to be forgotten. It is possible because it is so iconic and holds charms filled with eye-catching jewels and stuff. It is by far the best frequently suggested and exciting location for children and adults who are captivated by its hustle-bustle and colours. Even if you do not purchase an item, the memories you take with you of this ancient shopping experience from this extreme Turkish bazaar are precious.
We are a turkey e visa agency, planner and tour operator who loves creating unique intercultural adventures for families. We want to communicate information, suggestions and personal experiences primarily related to turkey tourist visa for families.