"The sound of skiboards sliding through the snow, a group of professional climbers, and scattered snowmen figurines." All of them are fewer Turkish personalities. Winters in Turkey are a fantastic experience. Some even say that the winter months are the best time to visit Turkey. So, visit our website turkeyvisaonline.com and apply for a turkey visa online in just three simple steps.
If you seek an extraordinary skiing experience, you will be in for a great treat if you spend the winter in Turkey. Turkey has various ski resorts as well as world-class heli-skiing. Apart from that, enjoy various winter activities and see true local life. Prepare to have your mind blown by anything from low-cost hotels to low-cost round-trip flights.
The winter season in Turkey will last from December to February. At times, it may be chilly and even rainy. So, if you don't mind regular rain showers and cold weather, you should try it. If you're wondering if Turkey has snow, you'll be relieved to learn that the answer is yes.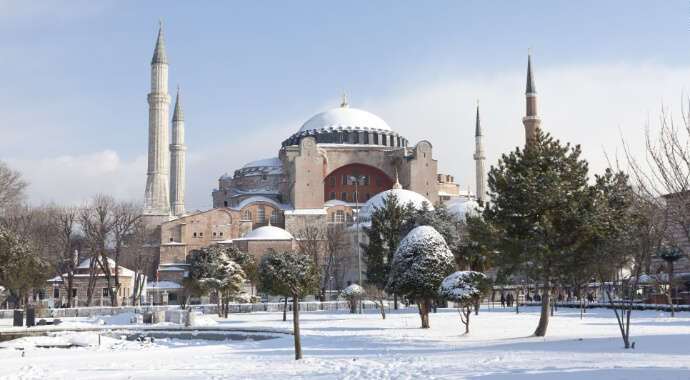 Why Spend the Winter in Turkey?
Due to its immense size, Turkey features three separate climate zones. Turkey's winter season runs from mid-December until mid-March. Winter in Turkey is different in different parts of the country. It can be pleasant to snowy or rainy to dry and chilly. Depending on the situation, temperatures can range from -13 to 24 degrees C. Erzurum is the coldest place in Turkey during the winter.
Turkey has long been thought of as a summer vacation destination, but it is also a great place to visit in the winter. Turkey is few crowded in the winter, so you won't have to deal with many tourists. This leads us to the second most crucial point: the cost of living. The place is less expensive, particularly in terms of accommodation, and you have many options. Another vital component of your journey is learning about Turkish culture. Because there are fewer people in the winter, you will have better access to public places and people.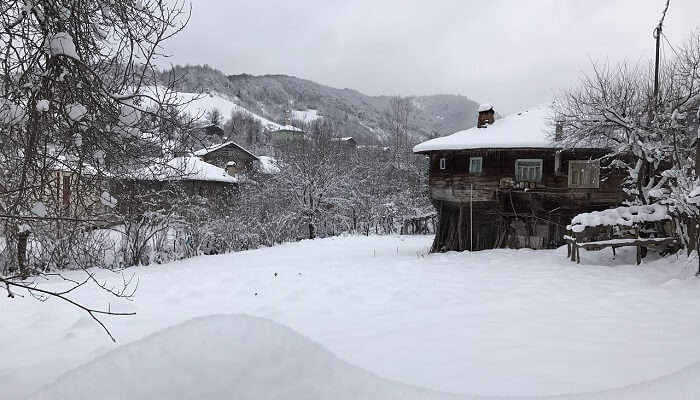 1. Expenses
When you book a round trip flight to your favourite place during the peak on-season, you may expect to pay ridiculous prices for flights, airlines, and hotel accommodations. Turkey is in the same situation. Book your flight to Turkey in the middle of winter (in February), and you'll save a lot of money because it's the offseason. In Turkey, hotels, tours, restaurants, and activities can be up to 75% less expensive than during the most expensive months of the year.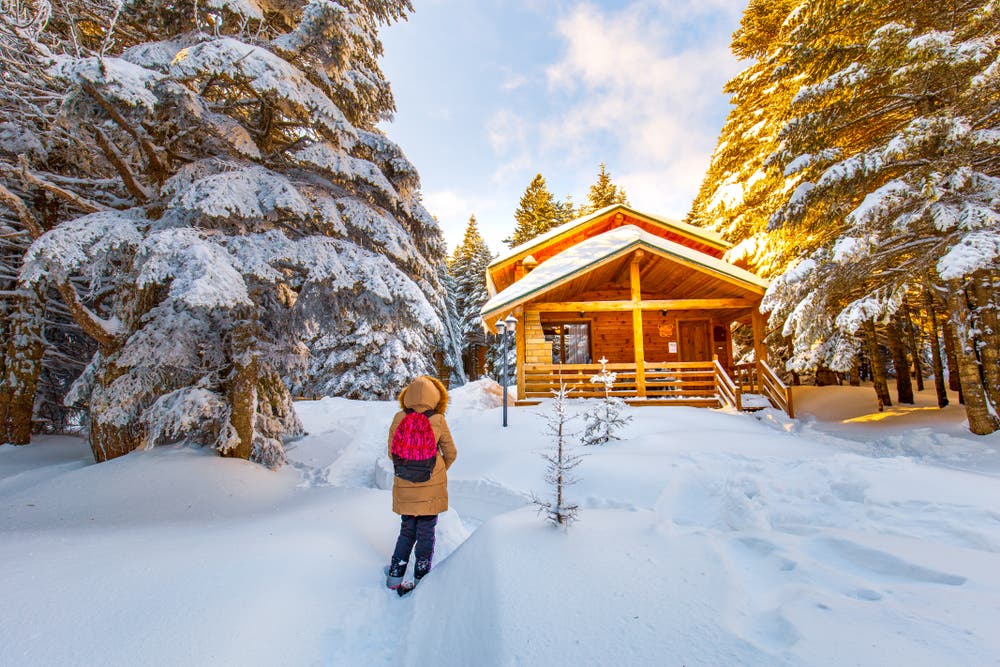 2. Crowd
The crowd is something that most people hate when they travel. They enjoy travelling and seeing the world but secretly wish to avoid the crowds. Turkey is the ideal spot for winter travel to prevent prominent people and tourists. There will be no annoying crowds and cruises! During the winter months, Turkey is deserted. As a result, there will be less crowds and no queues to wait in. Tip: For a true sense of solitude, visit Istanbul's side streets. The streets are mostly littered with cats, and there are no crowds.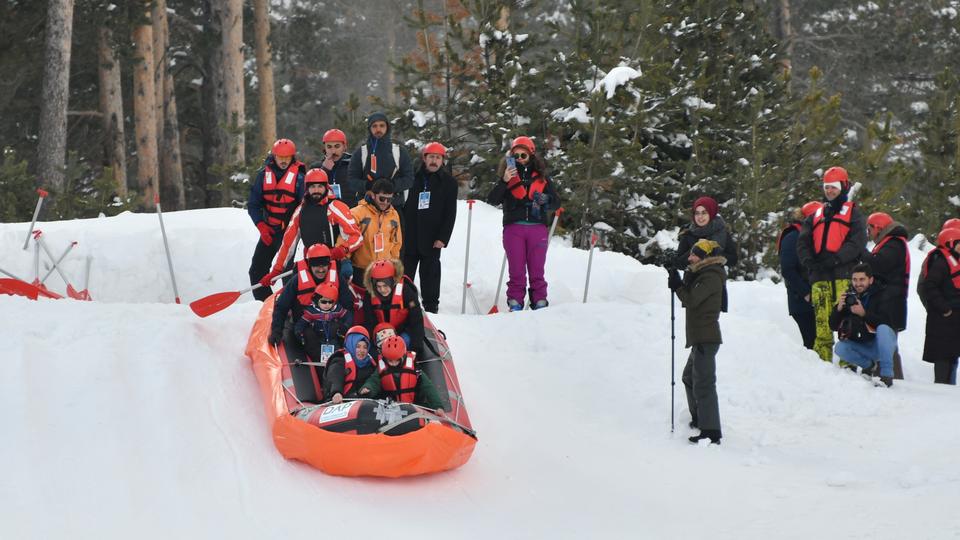 3. Scenic views
Most folks think of Turkey as a place with rocky beaches, rustic-chic villages, stunningly beautiful streets, and endless sunshine, but the country has more to offer. The government is currently covered in heavy snow for the winter season, and the experience is nothing short of amazing. All you get to see is an entirely serene and peaceful ancient world empty of people and landscapes covered in fresh and soft snow.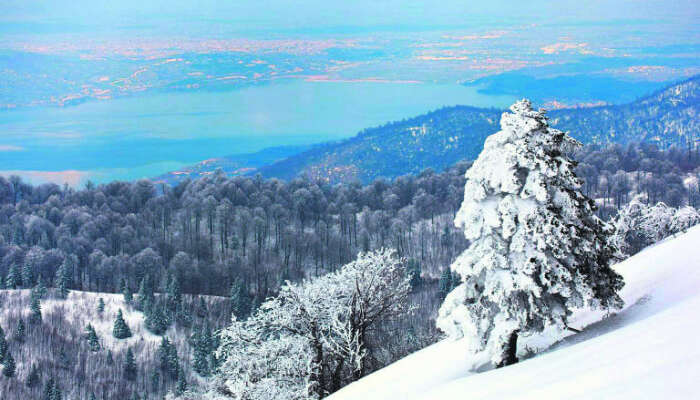 4. History
When you visit Turkey in the winter, the crowds and heat subside, leaving you to see the excellent Greco-Roman sites. You can also visit the travertine hills above Antalya and walk through the Termessos sarcophagi, which are haunted. Winters in this beautiful place provide the ideal opportunity to immerse yourself in the area's history.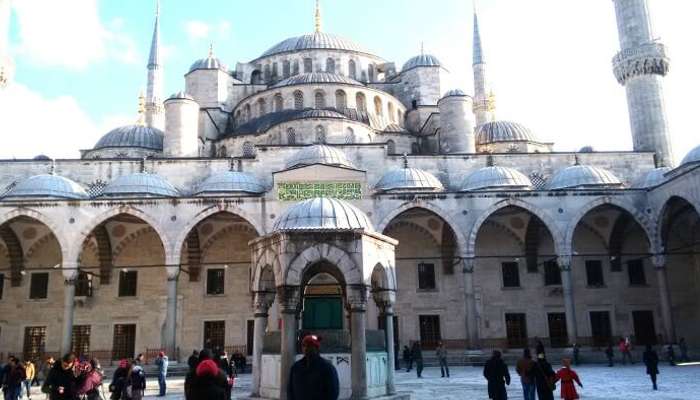 5. Turkish Bath
One of the best steam-filled historic hammams in Istanbul, one can relax and revitalize. If you want to see the best Hamam in town, don't miss this magical 16th-century Kiliç Ali Pasha, which was newly renovated for a multi-million dollar renovation project to bring it back to its former glory. This could be one of the top journeys of the year.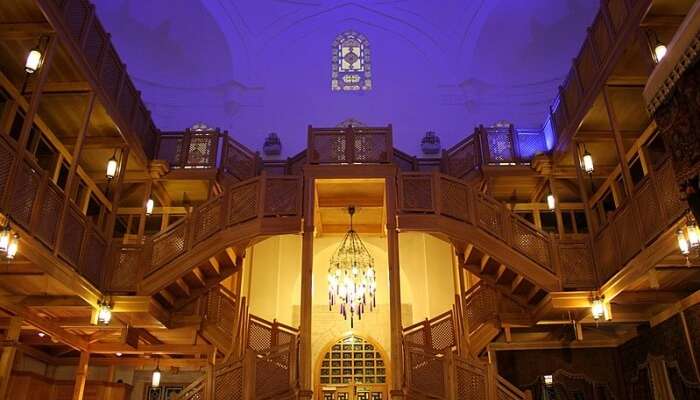 6. Activities
If you love adventure and wish to go skiing, Turkey is a great place to visit in the winter. You believed that the only place to enjoy snow and skiing was in Europe. Turkey has lots of snow and ski resorts in the winter. Uludag, Izmit, and Palandoken all have fantastic ski resorts. These resorts are more than efficient in competing with Switzerland. This information combines to answer your questions about "where to stay" and "what to do" in Turkey. Ensure you understand the safety rules when skiing and that you have or can rent ski gear.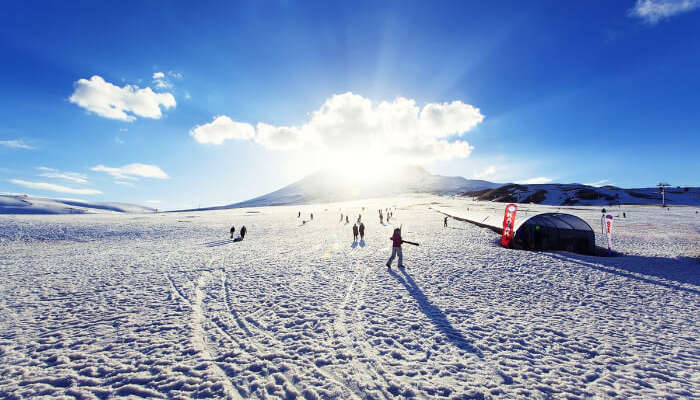 3 Must-See Places During Winters In Turkey
Winters in Turkey offer a unique natural environment tranquilly, unlike every other season, making it one of the most significant times to visit. Here are some of the top destinations in Turkey to stay in the winter:
1. Antalya
Antalya, formerly Pamphylia, features many historical sites, long beaches, and fascinating landscapes. The Antalya Aquarium is well-known for its family-friendly environment. There are many things to do in Antalya to keep you entertained. So, apply for a turkey visa right away.
In the famous Turkish bathhouses in Antalya, you may get rid of your day's fatigue. Antalya is known for its old harbours with yachts, large hotels, and beaches. This Turkish resort city deserves to be top of any winter Turkey vacation itinerary.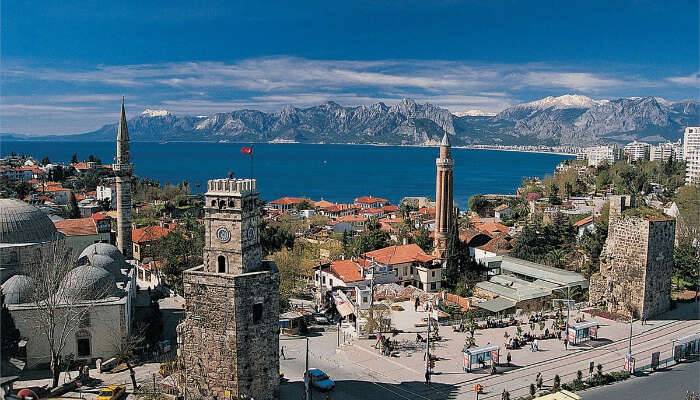 2. Cappadocia
Cappadocia is one of Turkey's top winter vacation spots. Without a doubt, a winter wonderland. The soft Tufa rocks have taken on their shapes due to previous volcanism. These resemble 'fairy chimneys,' which are magical. Staying in an actual cave hotel in Cappadocia allows you to live the life of Fred Flintstone. It is one of the best incredible destinations in Turkey to spend the New Year.
Bronze Age homes carved into valley walls and rock-face churches are among the wonders of the site. This location is also well-known for its hot-air balloon displays. From above, the entire valley seems to be beautiful. If you're looking for something rare and distinct, Cappadocia is the place to go.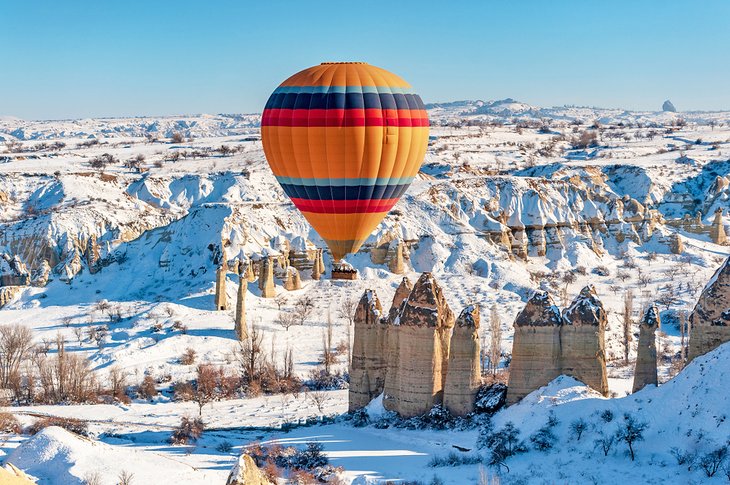 3. Istanbul
It would be a crime if Istanbul were not included as a winter destination in Turkey. The Hagia Sophia, Blue Mosque, Topkapi Palace, and ancient churches are all located in this significant Turkish city. Byzantine Hagia Sophia and the Roman-era open-air Hippodrome are two more world-famous historical sites. Explore the old age and the east-west mix by shopping in local markets. Despite the weather in Turkey during the winter, this destination attracts travellers from worldwide every year.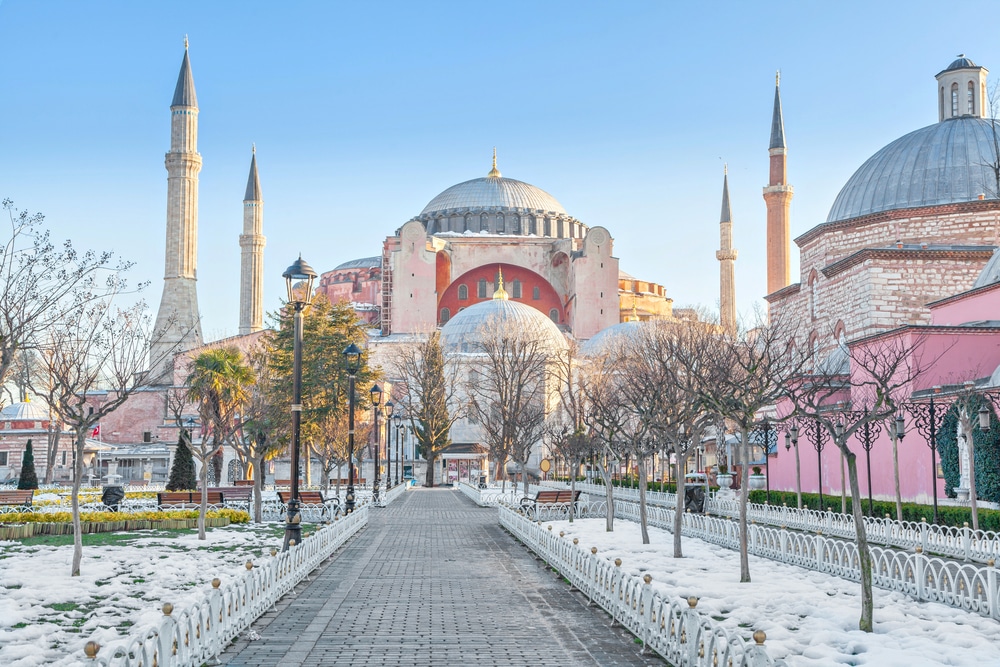 A tour to Turkey is your best bet if you wish to get away from the hustle and bustle of your current life. Visiting in the winter has its advantages. Fewer people mean more quality interactions with locals and a more authentic experience. Winter is a better time to visit Istanbul, Cappadocia, and Izmir. The author has been associated with turkeyvisaonline.com has written many articles on Turkish culture, attractions, places to visit, food, and turkey e visa application.