Turkey's southwest is home to the seaside town of Akyaka. The distance to Marmaris city is 20 miles. Its municipality is located in the Mugla province's Ula district. On the Aegean Sea's Datca Peninsula, Akyaka is located. Known for its fishing and being quite traditional, it is a town with an increase in international tourists. So, visit once in a lifetime in this seaside town, but before that, apply for a turkey visa online.
HOW TO GET TO AKYAKA
The closest airport, Dalaman airport, can be used to reach Akyaka by air. You can take a bus to Akyaka from Marmaris after arriving at the airport. However, you may also get out at the Marmaris and Mugla junction and then take a taxi to Akyaka. Dolmus, minibuses that run along the Mugla-Marmaris highway, is the absolute cheapest transportation between Marmaris and Akyaka.
WHAT IS POPULAR IN AKYAKA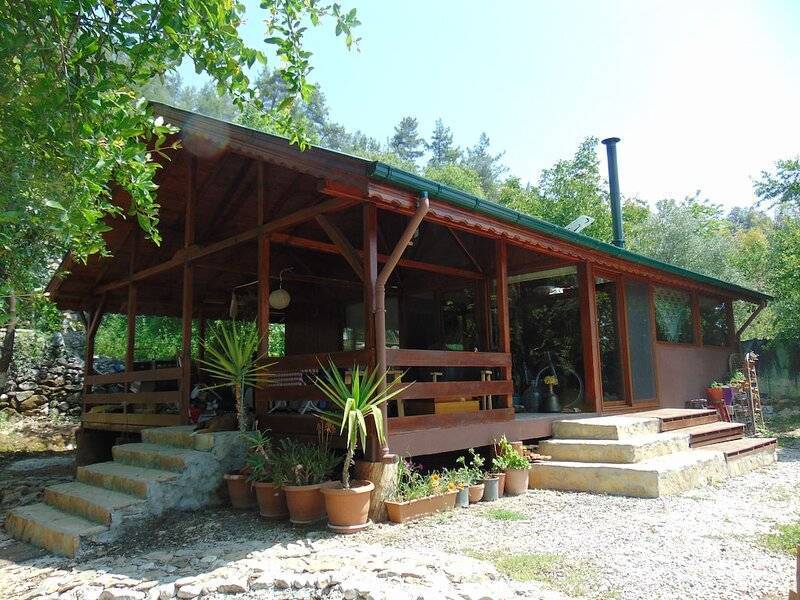 Popular for its sluggish life is Akyaka. It has a reputation for forcefully defending its way of life because it differentiates it from other Turkish towns. In Akyaka, there isn't a rush or any high-energy activities like clubbing. Everything is slow and easy, including the meals and the trip.
In addition, one of the things that makes Akyaka famous is its architecture. Here, houses are being built in line with standard building standards, fusing elements of the former Ula houses' style with modern design. The homes here have double stairs covered with flowers and gardens, wooden balconies, and sloping roofs. As a result, Akyaka is renowned for its traditional houses.
Popularity also grows from Akyaka's well-preserved natural beauty. Like the Lutra Lutra, which is on the verge of extinction, Akyaka is home to various wetlands species.
Most travellers to Akyaka are Turkish, the town's most prominent feature. This also means that the city is renowned for its authentic Turkish cuisine. This town's cuisine separates it from other Turkish cities because it offers the best traditional dishes that reveal much about Turkish culture.
BEST TIME OF THE YEAR TO GO TO AKYAKA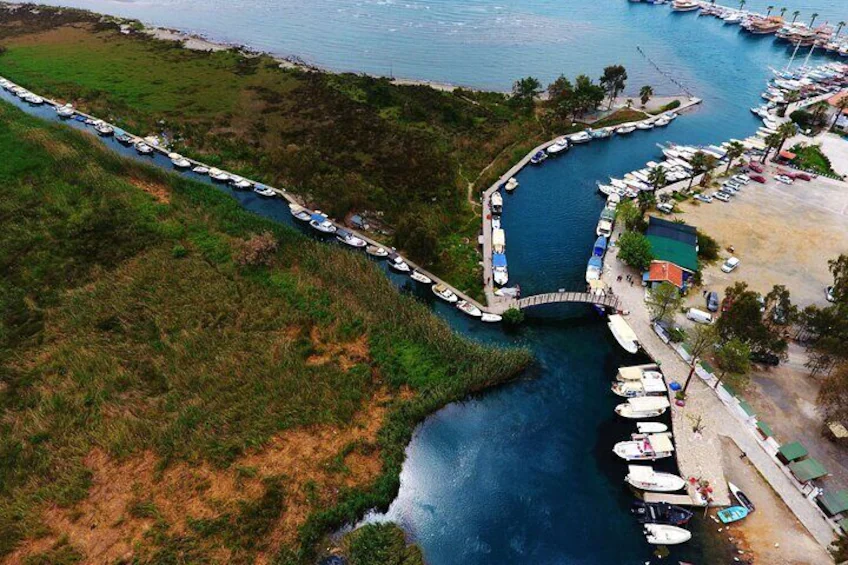 From late June to early September is the ideal time to travel to Akyaka. This is because it is pleasant at this time of year, allowing you to enjoy the town and engage in various outdoor activities.
Akyaka experiences a hot summer with a clear sky. The lowest temperature is 58 degrees, while the highest temperature on a daily average is 72 degrees. Summertime temperature increases reach 83 degrees, usually in July. The summertime sea temperature in Akyaka ranges from 22/72 to 21/72. Thus, it follows that the sea is warm throughout the summer, allowing visitors to swim while visiting Akyaka.
In Akyaka, it often freezes throughout the winter and sometimes even snows. This time of year, there are some clouds in the sky, and occasionally it even rains. With an average temperature below 38, the winter season lasts from December to March. As a result, visiting Akyaka in the winter may be less enjoyable since you can miss out on some activities, such as boat cruises.
THINGS TO DO IN AKYAKA
Boat tours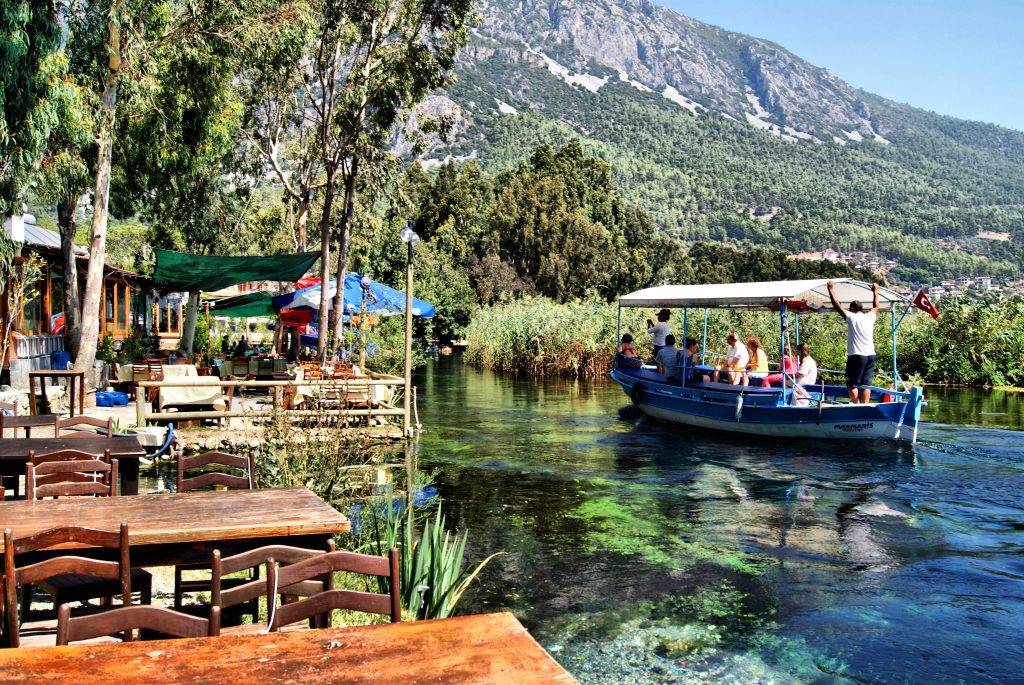 In Akyaka, boat trips are offered every day. These boat cruises are often offered in the summer. These boat cruises might take you to certain bays close to Akyaka. The majority of the businesses that provide these boat tours offer packages that include lunch. The routes taken and the various stops made by the boats depend on the boat company you hire from. Some islands and bays that can be seen during boat excursions include the famous Cleopatra Island and the fabled Gokova Bay. A boat ride is one of the most acceptable activities to participate in while at Akyaka. You get to enjoy Akyaka's surroundings and the ocean.
Walk around and enjoy the architecture.
The town of Akyaka is unique in part because of its traditional houses. They contribute to the town's uniqueness. They combine traditional and modern house-building methods. Strolling through Akyaka's town will allow you to enjoy the lovely sight of similarly constructed homes. In addition to being enjoyable, this activity also helps you gain a deeper understanding of Akyaka town's history and culture.
Visiting beaches in Akyaka.
Spending the day there has always been an excellent idea in a beach location. The Akyaka beach is a vast stretch of sand at Akyaka. The beach is incredibly calm and has white sand as its defining feature. Since the water is usually very shallow near the beach, swimming and other water activities are encouraged. Additionally, Akyaka Beach is close to clubs and restaurants, making a visit worthwhile. And did I mention that going to the beach is free? Just having a great time with no fees.
Enjoying the Azmak River
This river, known as Azmak Nehri in the area, is a significant aspect of Akyaka. Its water is incredibly pure and chilly. The greenery that surrounds the river gives it the appearance of being its little slice of paradise. You can enjoy more of it by taking a boat ride and simply travelling through and around the river. So please don't be shy to apply for a turkey e visa from turkeyvisaonline.com. Due to the river's purity, you can see the fish swimming in it while taking a boat trip down it and taking in the landscape of the sea plants. It is like an aquarium in the wild.
Walking alongside the Azmak River is another method to take pleasure from it. You can take advantage of the river's scenery by strolling along it. You may enjoy the restaurants near the river and even locate some great swimming spots to take a fresh river swim.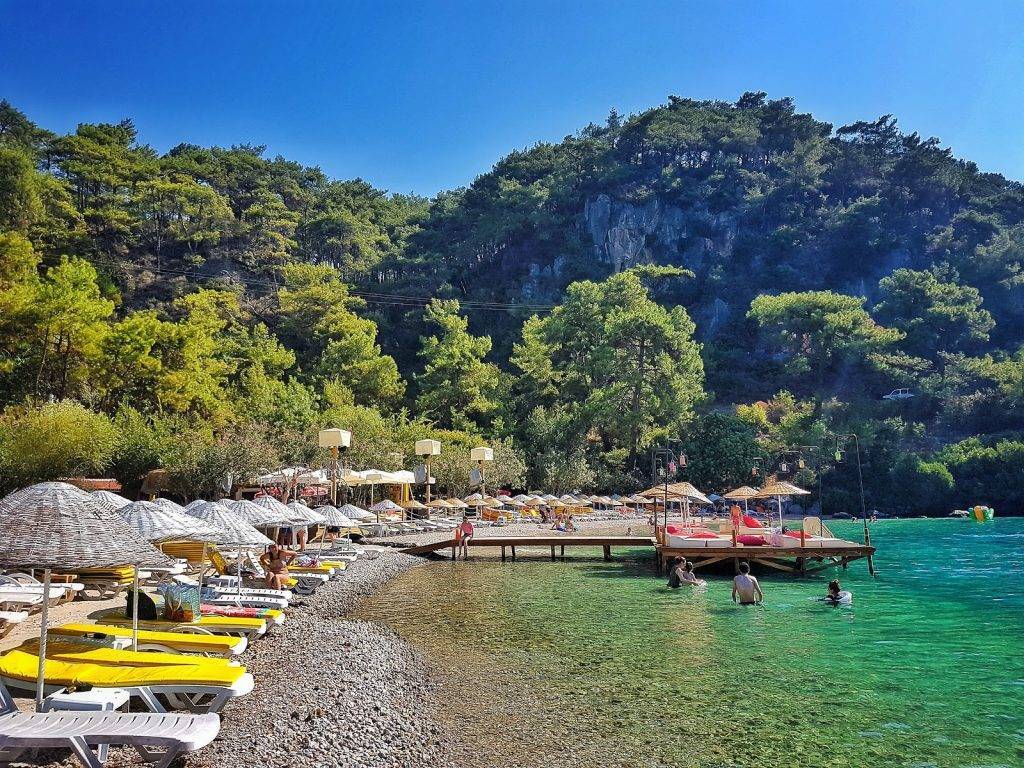 Hiking and walking
Hills, mountains, and forests surround Akyaka. One thing to do while at Akyaka is to go for a walk or a hike on hills or mountains. You can take in the town's natural beauty and perhaps even catch sight of some wildlife. Even better, one can rent bicycles and do city or mountain biking. You can exercise while having fun with this pastime.
Additionally, you can enter the forest from the beach by walking there. You can choose to camp in the forest because it is one of the loveliest campsites in Akyaka town by following the beach route to the end. There is no such reason to be worried or frightened; the forest is safe.
Enjoy Turkish delicacies
You may get a terrific taste of Turkish cuisine by going to restaurants in Akyaka. The majority of Akyaka restaurants, if not all of them, serve traditional Turkish cuisine like meze. Even the menus are printed in turkey. Try some of the various cuisines that say volumes about Turkish culture.
Shopping
Any trip would be complete without souvenir purchasing, right? Go shopping while you're at Akyaka since several boutiques and handicraft stands are selling lovely items. There is an olive farm in Akyaka as well that sells all the desired olive goods. You can receive the highest-quality olive goods from taking home when you shop here.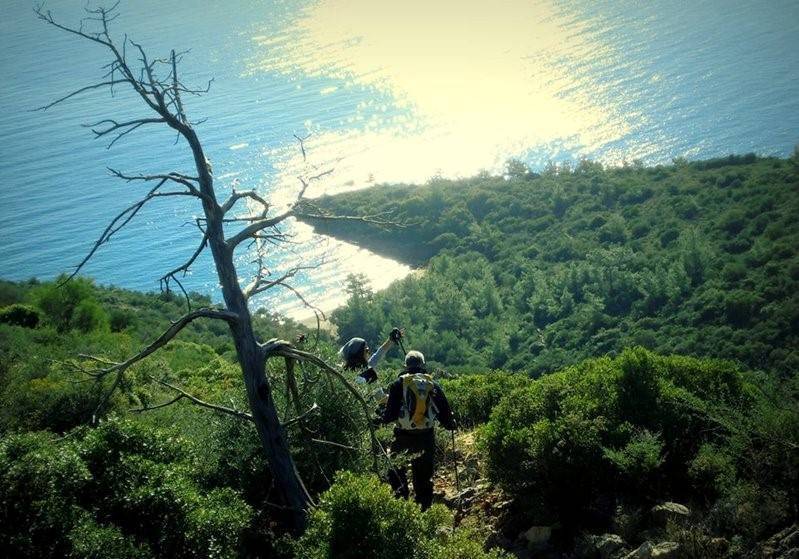 CONCLUSION
Compared to other large towns or cities, Akyaka is a little village with a lot to offer in terms of tourism and adventure. You can create beautiful memories and comprehensively understand Turkish culture by visiting the village. You can tell that the town's culture and way of life have not been influenced by the rapidly changing outside world, which makes it known as a slow-life town all the more of a reason to visit. So we don't have words at the moment about akyaka. You can apply for a turkey e visa online and tell us your own experience.