One of the most well-liked vacation ideas, especially in the winter, is to take the Eastern Express and travel to Kars in the Eastern Anatolia region of Turkey while reading an engaging book, listening to music, and resting in the wagon-lit. It is more than just a mode of transportation—it is an experience in and of itself! So much so that it could sometimes be challenging to get tickets! As you go through the canyons and villages, taste this incredible experience as you see the landscape eventually shift. We will direct you on one of Turkey's most fantastic rail rides so you may see Eastern Anatolia! But before that, you should apply for a turkey e visa from TurkeyVisaOnline.com to enter Turkey.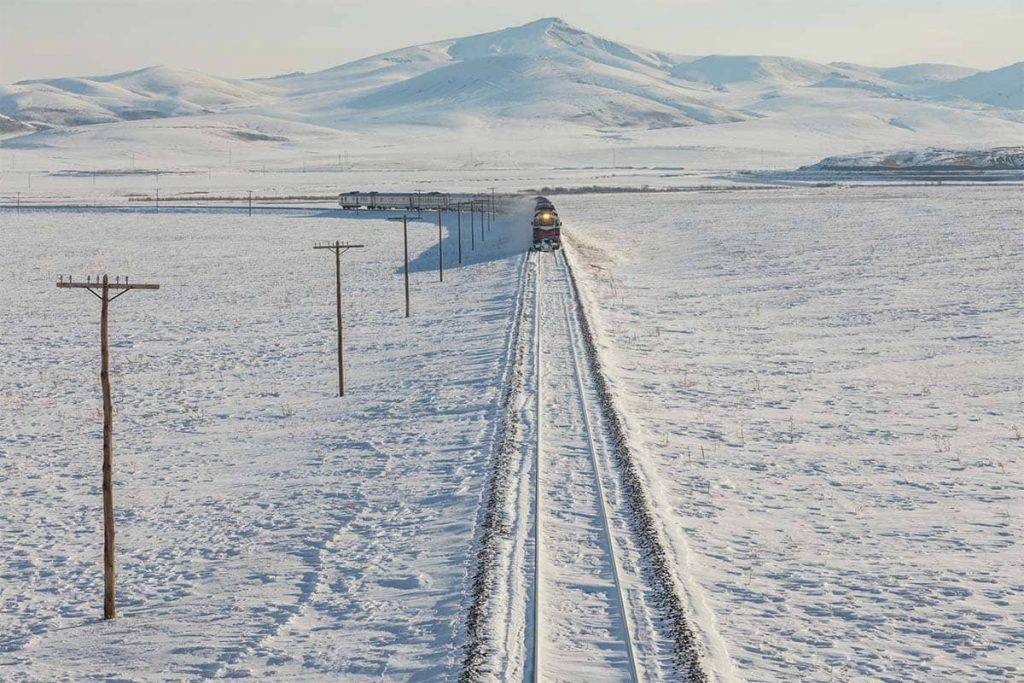 1. Route
The Eastern Express follows the following route: Ankara-Kirikkale-Kayseri-Sivas-Erzincan-Erzurum-Kars. The Eastern Express covers a distance of 1933 kilometres in a single day. When you depart Ankara, the vast steppes will welcome you. You will arrive in Erzincan in the morning after travelling the Kayseri and Sivas highways at night, passing by streams and mountain slopes and having the opportunity to shoot beautiful pictures while observing the twisting wagon.

2. Length and duration
Do not compare the speed of the Eastern Express with that of high-speed trains! After all, it moves slowly since it is a nostalgic train. It gives you a leisurely tour of the region. The average speed of the Eastern Express is 80 km/h. Ankara and Kars are separated by around a 24-hour flight.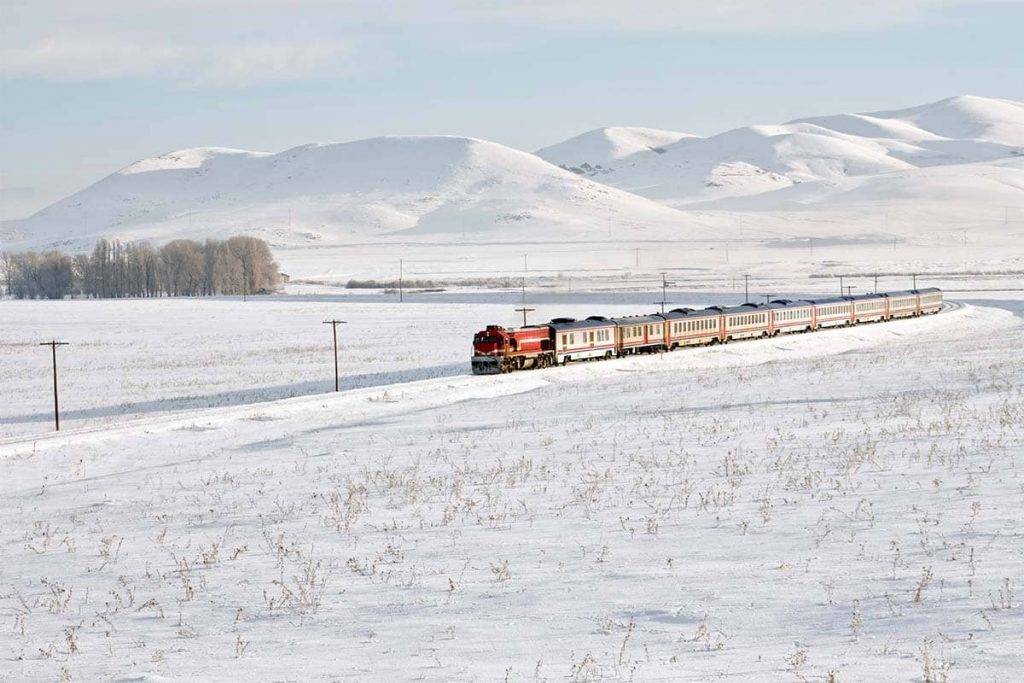 3. Stops (Kırıkkale, Kayseri, Sivas, Erzincan, Erzurum)
The Eastern Express, one of the most beautiful rail routes in the world, leaves Ankara train station every day at 17:55 a.m. After travelling through Kirikkale, Kayseri, Sivas, Erzincan, and Erzurum, it takes about 24 hours to get to Kars. You'll witness snow-covered landscapes as you get closer to Kars.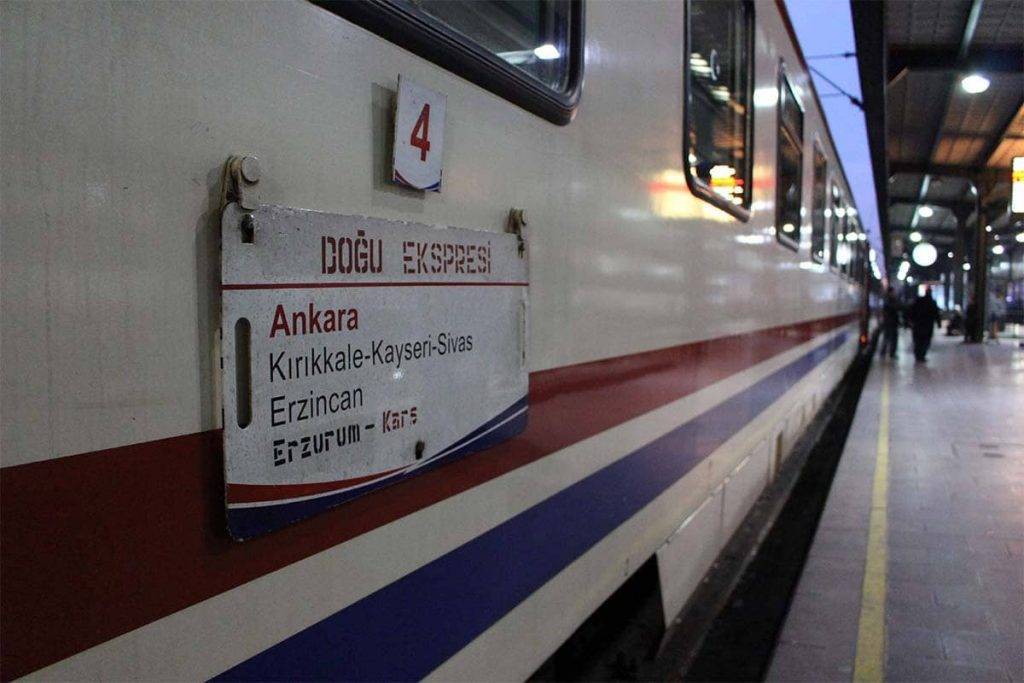 4. Wagon types
Pullman, covered bunk, or wagon-lit? No worries if this is your first chance to take a long train ride or if you've never taken a train before! Depending on your desire for comfort, you have many excellent options. Although it is not always available, a sleeper car enhances the experience of the countryside and train travel, especially in the winter.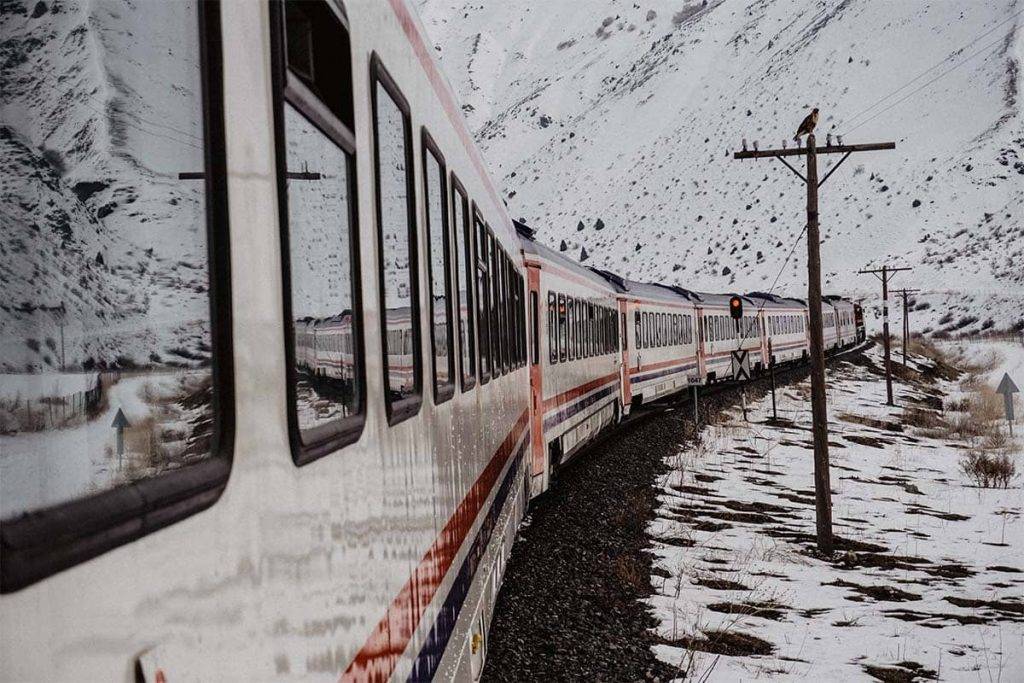 5. Best times for travel (Winter spectacles, Sarıkamış Ski Resort)
The opening of the Sarikamiş Ski Resort, one of the two unique locations in the world with crystal snow, is widely believed to be why Eastern Express is more well-known during the winter. Take the Eastern Express to Kars and go skiing at Sarikamiş—what could be a better way to spend a winter vacation? The freezing of Lake Cildir marks the beginning of winter events in Kars, including festivals and the chase of the lake's renowned golden carp. It's time to board the Eastern Express in Ankara and enjoy the stunning scenery.

Best Time to Travel
The peak time of year is summer when people prefer Pulman cars. Winter or late autumn is the finest time to take the Eastern Express since the landscape is more spectacular when it is covered with snow. Travellers from various vocations, including hiking groups, photographers, mountaineering groups, students, and teachers, prefer couchette cars in the winter.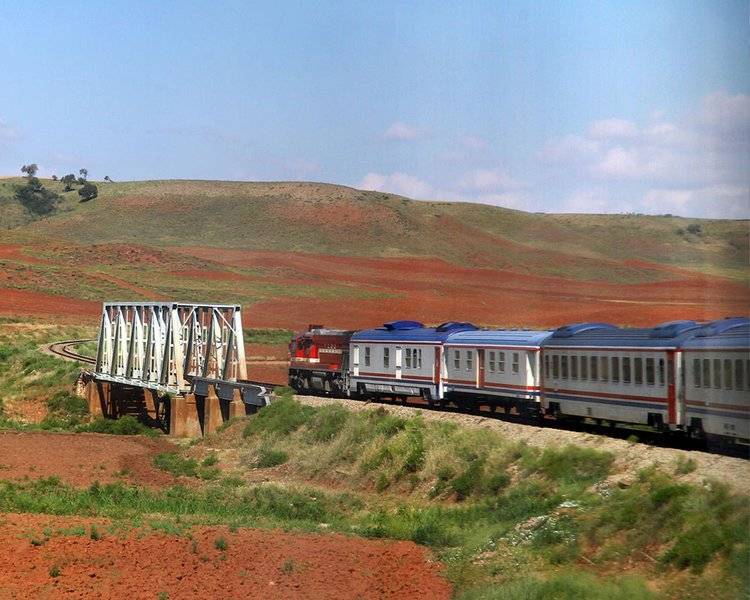 Make It Happen
We advise buying Eastern Express tickets early to ensure an unforgettable scenic experience. The tickets are simple to purchase online, at train stations, and at travel agencies. Last but not least, you can apply for a turkey visa online directly from TurkeyVisaOnline.com in just 1 hour by filling out the online form.