Turkey is one of the world's most visited countries. When you research why it's not surprising.
Turkey not only has epic history blended in with fast-paced modern life in Istanbul, but it also has gorgeous beach resorts on the south coast. When you add mountains, ski resorts, traditions, delicious cuisine, shopping, and ancient sites to the mix, it's easy to see why most airlines travel to Turkey many times a day!
Of course, the Turkish Lira is now beneficial for travellers, providing you more bang for your buck. This is a massive country, far larger than most people imagine. Istanbul alone has 15 million people, yet it's only one city! Then there are the shores of the south coast, Cappadocia's stunning landscape, Pamukkale's strange hot springs, etc. So, if you're thinking, "Is Turkey a nice destination to visit?" we can assure you that the answer is clearly yes! So without wasting time, apply for a turkey visa online now.
In short, a trip to Turkey might be highly diverse or focused solely. It might be brief (like a weekend) or long (like a week) (literally weeks). If this is your first journey to Turkey, you may want help planning your trip.
In this country, you may easily switch between old-fashioned customs and traditions and the modern way of life, but that doesn't mean there aren't certain things to keep in mind if you want your stay to be unforgettable because it's the correct thing to do!
Let's look at what you should do vs what you should be careful of to offer you the most incredible experience possible on your first Turkish adventure.
Visiting Turkey Do's
What should you do if you visit Turkey to ensure that you truly appreciate the wonders of this stunning country?
Do Head Away From The Tourist Resorts
During the summer, the south coast of Turkey is crowded with visitors from all over the world and many Turks on vacation. These resorts are stunning, but they do not represent the finest of the country in terms of traditions. For example, go to Antalya or Marmaris, Kusadasi or Bodrum.
You will see natural beauty, hear the language, taste the cuisine, and listen to local music, but you will not have a completely authentic experience.
One of the finest travel recommendations for Turkey we can provide you is to seek something a bit more traditional, if at all possible while visiting the beach resorts. It's not difficult to go across the country, so aim for nearby towns readily available by bus and visit for a day or two. As a result, you'll have a much better understanding of Turkish traditions, and you'll probably make some new friends as well!
Turkey is a vast country with a population of about 80 million people. Some portions are pretty traditional, while others are highly modernized and westernized. Please make sure you go outside and see it for yourself. Don't spend the entire day on a sun lounger.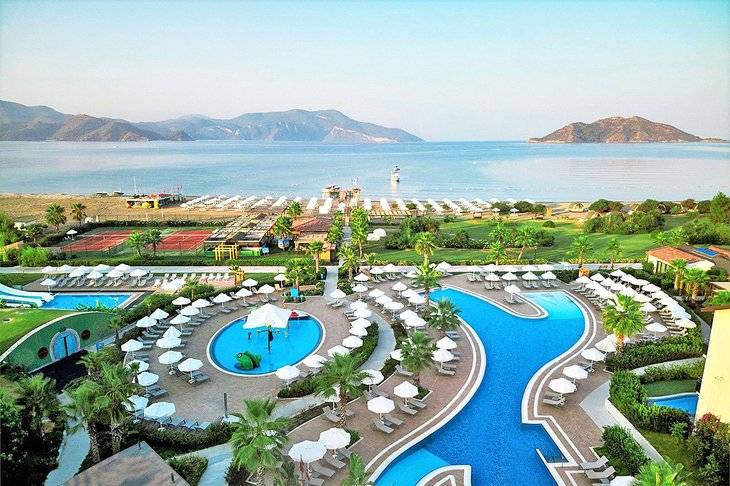 Do Take The Time To Explore Istanbul And Its History
Istanbul is one of the most historic and beautiful cities in the world. This is the world's only city that spans two continents; Asia and Europe are separated by the winding Bosphorus and linked by bridges, ferries, and the underwater Marmaray Metro. Yes, it is possible to visit two continents in a single day, and it is pretty simple!
Istanbul is not a city that can be fully explored in a single visit, so you'll need to prepare ahead if you want to see the highlights. One of the most important things to remember while visiting Istanbul is to allow enough time.
It's also meaning noting that this is a massive city. At every turn, you'll encounter traffic, but you'll also come across structures going back to the 1400s. More history may be found here than almost anywhere else on the planet, and seeing it for yourself is a must-do on any trip to Turkey.
Do Try The Local Food
In Turkey, you won't have trouble finding western cuisine. There is at least one Mcdonald's, Burger King, Starbucks, and KFC in the larger villages and cities. However, if you genuinely want to get to know this country and allow your palate to be pampered, try some native cuisine. The advantage is that native cuisine is far less expensive than western cuisine!
Lahmacun (a flatbread covered in herbs and ground lamb), pide (another flatbread but this time with a variety of ingredients), doner kebab, Adana kebab (a long spicy meat kebab made from rice and salad), menemen (a tomato and egg omelette-style breakfast dish), and, of course, kahvalti (the famous Turkish breakfast). After this feast of dinner, you won't be hungry again!
A hot glass of cay (tea) goes without saying with every meal, and you should drink at least three!
One of the most valuable things to do when visiting Turkey is to indulge in the vast world of Turkish food.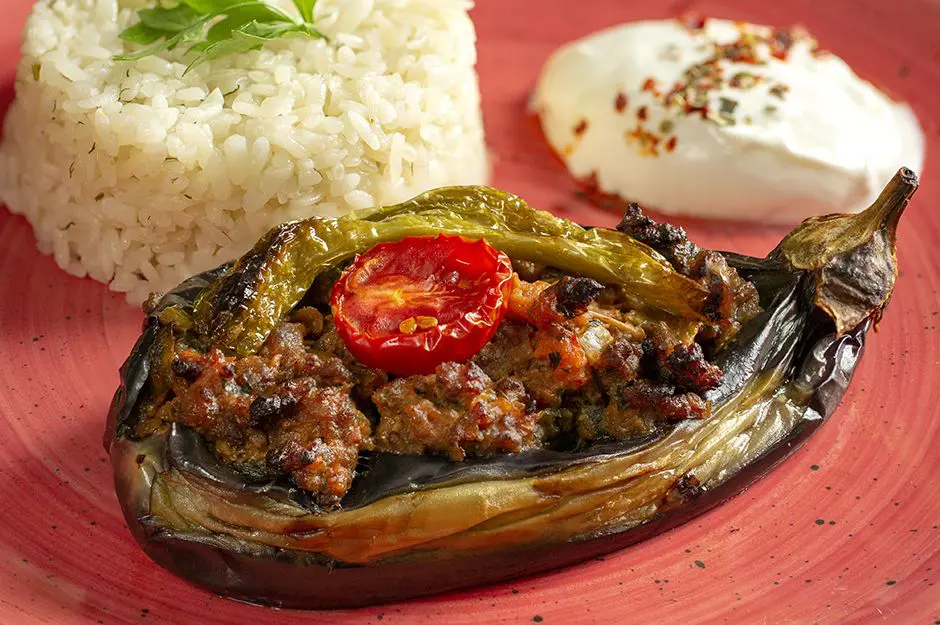 To Learn A Few Words Of The Language
While most young Turks know English, you may have difficulty finding English speakers outside of the major cities and even in the major towns. While you can use an app to aid you along the route, and most people convey their requirements with pointing and hand signs, learning a few phrases in the language can simplify your trip and ingratiate you to the natives.
To help you out with the basics:
Please – Lutfen
Thanks – Teşekkürler
Hello – Merhaba
Goodbye – Güle güle
Good morning – Günaydın
How are you? – nasılsın?
Good evening – Iyi akşamlar
Good night – Iyi geceler
Do Learn How To Negotiate
Here's one of the typical Turkey travel tips! A trip to a lively and sometimes loud bazaar/market is a must-do, and you'll need to learn how to bargain if you want to buy anything. This involves being a little cheeky, but just to the point!
To prevent robbing them blind, ask how much something costs and then come up with a price you wish to pay. It should fall somewhere in the middle. The seller will then wave their arms around and huff and puff a little (jokingly, of course) before you meet halfway between the two prices. That's all there is to it — a bargain!
You should only bargain in markets, not in stores since they will likely tell you to leave!
Do Understand The Size Of The Country
Many people believe that they can quickly go around Turkey and see almost everything, but this would take along. Turkey is 783,562 square kilometres in size, and travelling by bus from one end to the other will bring you the same length of time as travelling from the United Kingdom to Australia! A bus from Marmaris on Turkey's south coast to Diyarbakir in the country's southeast, for instance, will take roughly 24 hours!
As a result, any excellent Turkey travel guide would advise you not to take on more than you can manage. Examine several modes of transportation, but don't overlook long-distance bus travel. Although slow, this is a great and enjoyable mode of transportation. Kamil Koc and Pamukkale are two of the most well-known long-distance bus companies. However, there are other rural airports from which you may fly if you choose. It takes almost 1 hour to fly from Dalaman on Turkey's south coast to Istanbul.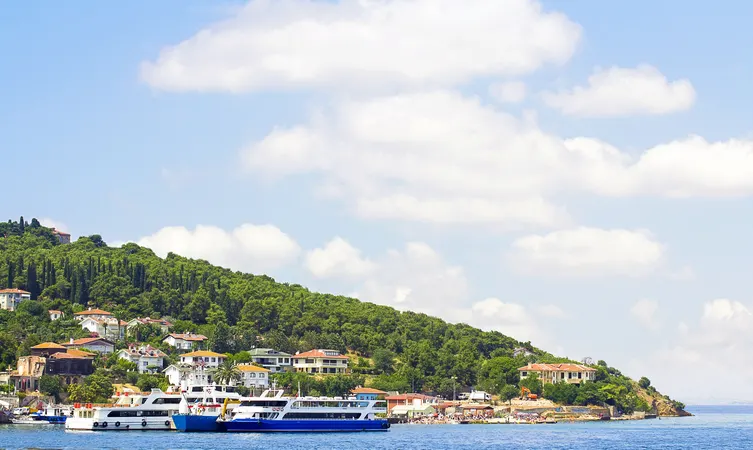 Do Familiarize Yourself With Visa Rules
You'll need to know about visa rules depending on your origin. In general, most countries may obtain a valid Turkish visa online for 90 days out of 180 days. The Turkey e Visa, introduced in 2013, is a popular alternative for tourists who want to visit Turkey. The procedure is entirely online and takes only a few minutes. Keep in mind that this visa is only accessible to citizens of countries that qualify.
If you desire to stay longer than 90 days, you'll need to apply for a residence permit before your tourist visa ends, which you may do online. In general, you'll need to present documentation of where you're staying, money in the bank (remember, you can't work in Turkey without a government-issued work visa), Turkish health insurance, and proof of where you're staying.
Make sure you don't overstay your tourist visa since you'll have to pay a fee and, depending on how long you've been overstaying, you may face a ban.
Do Dress Modestly To Avoid Attention
While much of Turkey is very laid-back and westernized, it doesn't mean that you won't attract unwanted attention if you dress improperly. Turkey is still a conservative, Muslim country, despite being more relaxed than its Middle Eastern neighbours, especially outside the extensive tourist areas.
While you may wear anything you like in the tourist areas along the south coast, you should dress more conservatively elsewhere. This can help you avoid unwanted attention while showing the respect you desire. Do Use Public Transport, Especially In Istanbul
Avoiding taxis and other types of planned transportation in favour of public transportation will save you a lot of money. Buses are generally dependable and inexpensive, and they can easily transport you around most towns and cities. You may test a variety of various transportation alternatives in Istanbul, and all you need is the Istanbul Card, a prepaid card that can be used on all types of public transport.
You'll also have a far more authentic experience this way.
Trying to navigate Istanbul with a rental car is one of the things you should avoid doing.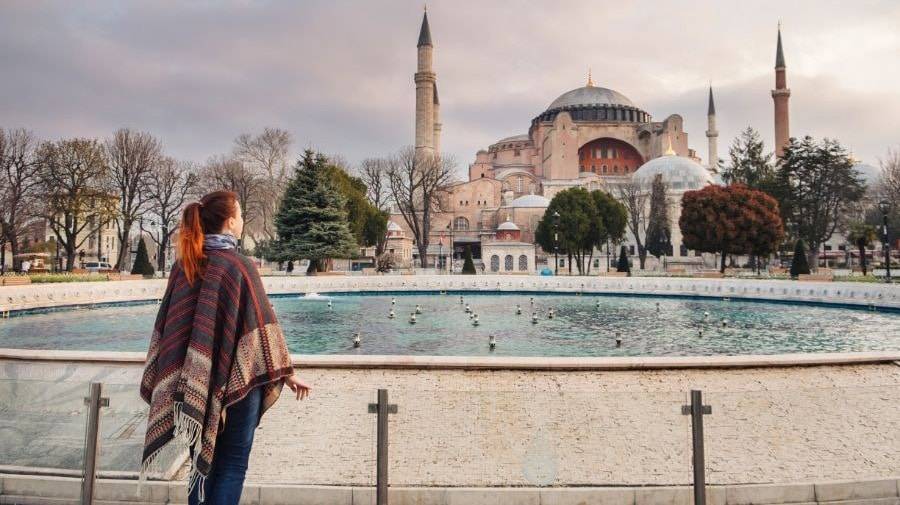 Visiting Turkey Don'ts
There are a few do's and don'ts to keep in mind when visiting Turkey, just as there are in any other country.
Remember to remove your shoes at the front door.
If you're fortunate enough to be invited to someone's home, take off your shoes at the door. This symbolizes respect and refers to the belief that you have dirt on boots and that coming into the house brings dirt and bacteria into the home, where people sleep and eat.
You won't be asked to do this in every home, but you won't be offending anybody if you do it anyway.
If someone tutorials and points upwards, don't assume they're being rude.
This is an unusual one, but it's something you'll notice if you interact with the locals. It means "no" when someone makes a tutting noise and then nods upwards, e.g., a reverse nod. They're not being rude or strange; they're simply informing you that they don't want what you've requested.
Avoid the Double Cheek "Kiss" at all costs.
When you encounter someone for the second time, there's a good chance they'll greet you in a slightly more friendly manner; they'll give you a semi-hug and a "kiss" on each cheek; however, it'll be more of an air kiss in some cases, and in others, it'll just be touching cheeks together – it all depends on the person. Men will do the same thing, except instead of kissing, they will nod their heads together.
If this happens, it's a beautiful thing since it means they see you as a friend or even a member of their family.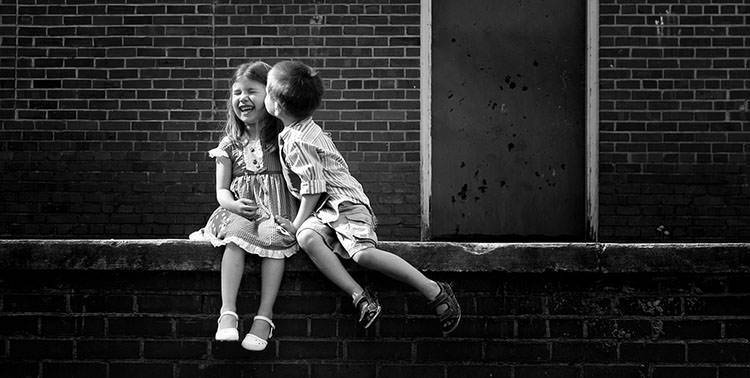 If you're visiting someone, don't refuse food or tea.
If you're visiting someone's house, don't refuse any food or tea offered to you. Even if you're full and not hungry, at least eat some of it! It's OK to say no if they ask if you're hungry, but it's usual to accept the meal if they give it to you without asking. Turkish hospitality is a significant deal, and declining it may be disrespectful to some people, even if you don't mean it that way.
Don't Forget Etiquette When Visiting Mosques.
The famous Blue Mosque at Sultanahmet, in particular, is one of Istanbul's most beautiful mosques. However, mosques will close at prayer times throughout the day, particularly on Fridays. Otherwise, you are welcome to enter, but please observe proper etiquette.
Women should cover their heads and elbows, as well as their thighs and legs, should be covered. If the mosque staff thinks what you're wearing is wrong, they'll typically provide you with a scarf to wrap around your shoulders or legs, but it's always more respectful to dress correctly in the first place. Men should dress in long chinos and a shirt or t-shirt covering their shoulders. At the door, everyone must remove their shoes.
Avoid standing up in front of anyone who is praying, and if you must take photos, make sure the flash is off and that you do not picture someone who is praying.
While most mosques are free to visit, it's always a grand gesture to make a modest gift to help maintain these beautiful and historically significant structures.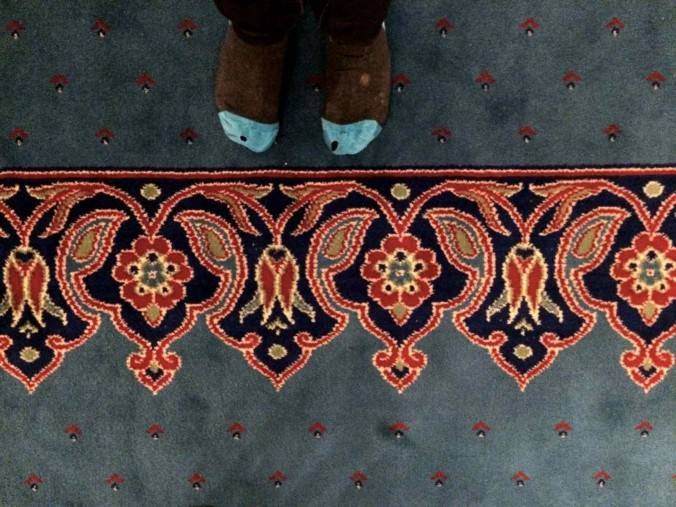 Don't expect anything to be completed on time.
It's never a good idea to expect anything in Turkey to be completed on schedule. This is commonly referred to as "Turkey Time," It means that when someone says they'll be there in an hour, they generally mean at least an hour and a half! It'll annoy you at first, but you'll become used to it; in the end, you could find it adorable or see yourself arriving on Turkish time!
Don't Fall For The Drinks Scam.
While this does not happen everywhere, you may discover that you are served local drinks rather than imports in specific tourist destinations. Something may be of poorer quality or even false in some cases. Drink bottled or keg beer, and never leave your drink alone. Of course, this is the same advice you'd get anyplace else around the globe.
Whether you're interested in trying spirits like vodka, make sure you inquire if it's a particular brand and, if possible, check the bottle. However, it would help if you still practice caution with this since you may end up with an upset stomach the next day at the very slightest.
Taxi drivers should not take you on the "picturesque" route.
As in other tourist destinations around the globe, Taxi drivers may generally take you on a scenic route and overpay you. Not all taxi drivers will do this, but some will, especially in tourist locations and even in Istanbul.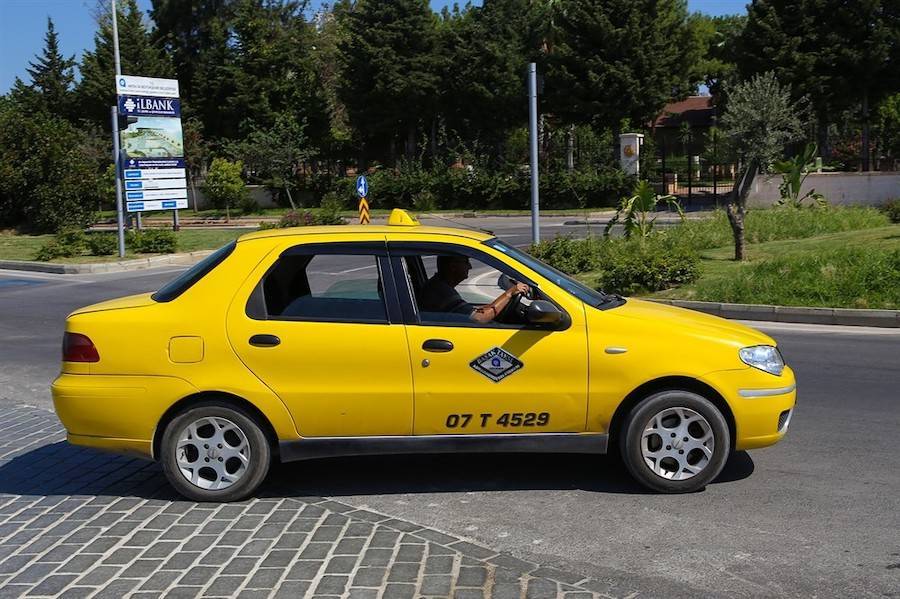 If you need to hire a cab, find out how much it will cost from a waiter or hotel employee ahead of time. Then, before you get into the cab, try to negotiate a price with the driver ahead of time or inform them that you already know how much it should cost. Most will go by metre, but they'll take the direct path if they know you're already knowledgeable.
You'll have the most satisfactory experience in Turkey if you follow these dos and don'ts, and you'll be planning your return trip! So, apply for your turkey visa online in advance from turkeyvisaonline.com.