Istanbul is one of Turkey's most popular tourist destinations. This is a city rich in history, shopping, restaurants, sports, culture, and the list. You're unlikely to have much time to spare when visiting Istanbul, but there are many places to go further away if you do. Apply for a turkey visa online and explore these beautiful places in Istanbul.
Have you ever seen photos of Pamukkale? It is necessary to see this UNESCO World Heritage Site and believe it. The landscape is pure white, with bright blue lakes along the travertine terraces and calcium carbonate on top and is known locally as "cotton castle." Pamukkale is known for its natural healing properties, and a dip there might provide you with more than a few great selfies!
Pamukkale isn't just about resting in a beautiful location; the ancient Greek city of Hierapolis is also nearby, providing plenty of history.
So, where do you kick off if you're in Istanbul and want to visit Pamukkale? Moreover, how do you return?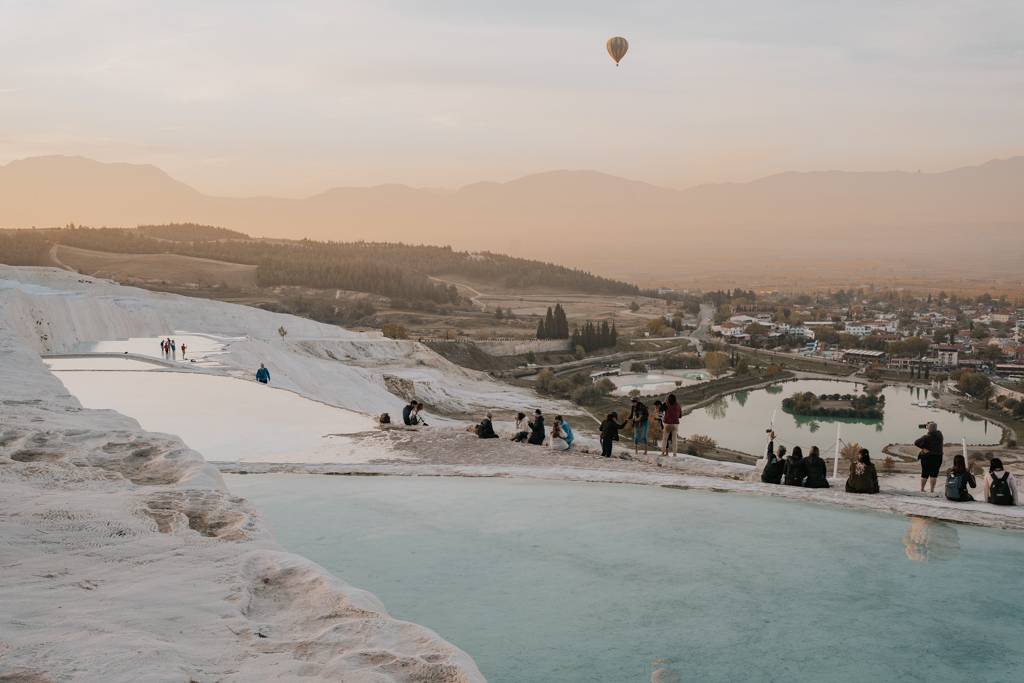 Pamukkale From Istanbul By Air (And Back Again)
Air travel is the fastest way to get to the heart of Pamukkale. Denizli, the closest city to Pamukkale, has many direct flights every day from Istanbul. You may travel from either Istanbul Airport or Sabiha Gokcen, which takes about one hour. Return flights to Istanbul are available throughout the day, so reverse the information for your return trip to the city.
Just take a taxi to Pamukkale after you arrive at Denizli Airport. This should take around an hour and cover 70 kilometres. Before you get in, ask the taxi driver for an average charge; however, be aware that they will most likely tell you they will put it on the metre. However, knowing the average price gives you an idea of what you might expect to pay.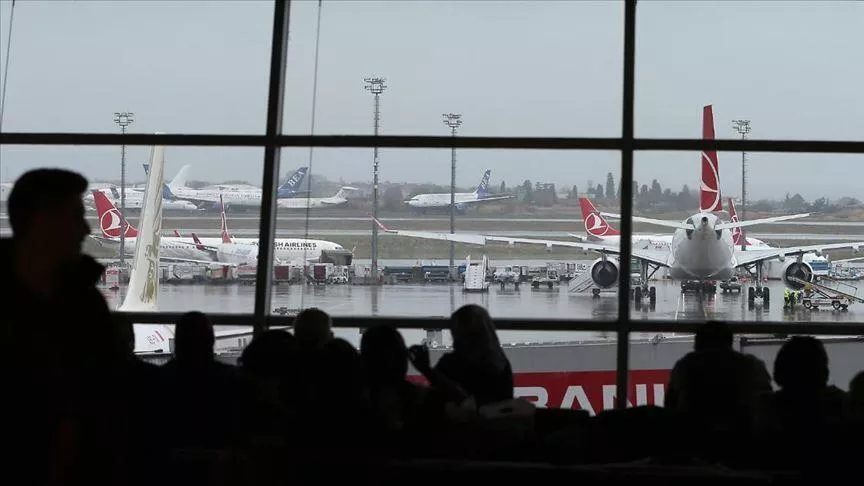 Pamukkale From Istanbul By Bus (And Back Again)
From Istanbul, you may easily take the bus to Pamukkale. Pamukkale, Kamil Koc, and Metro are Turkey's three primary long-distance bus services. All three offer daily trips to Denizli, with nearly as many services returning reversely.
The bus ride to Denizli bus station takes 10 hours and 20 minutes, although the bus is quite pleasant, with wifi, entertainment, and refreshments. Remember that these buses do not have bathrooms; however, they often stop.
Take a cab from Denizli to Pamukkale, which will take around an hour. Before getting in, ask the driver for an average fee.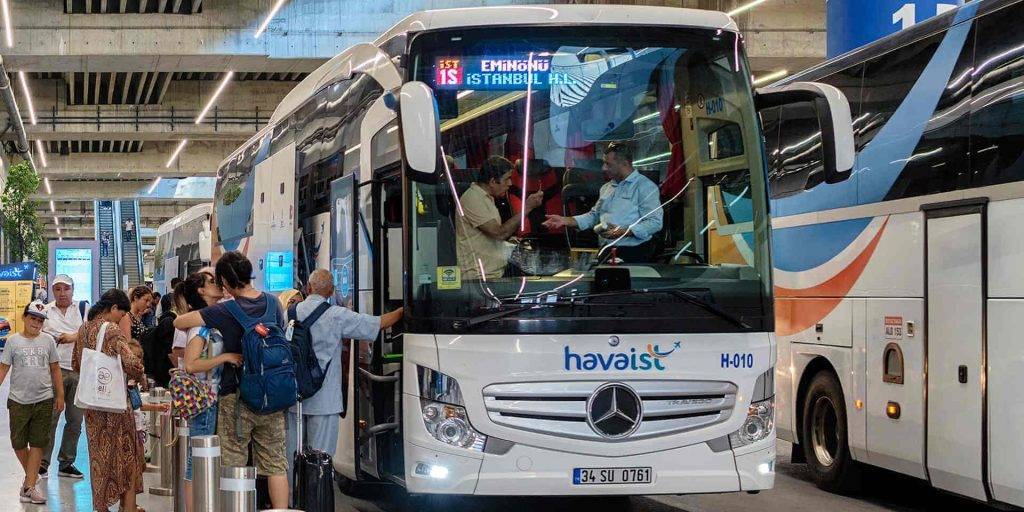 Pamukkale From Istanbul By Train (And Back Again)
You can take the train if time is not an issue and you want to see the gorgeous landscape along the way. Although Turkish trains are pretty comfortable, the journey will take around 13 hours and 20 minutes. You should book your tickets online in advance or at the local railway station.
Travel to Yenikapi Station from Istanbul. This can be reached via Metro, bus, or taxi. You'll first travel to Pendik after boarding the train, taking roughly 48 minutes. Every 15 minutes, this train departs. Then transfer to the Ankara Express, which will take you to Eskisehir. This train runs every hour and 45 minutes. After there, you must board the Pamukkale Express, which will take you to Goncali. The final stage takes 7 hours 40 minutes, after which you must board a cab for a 12-minute ride to Pamukkale.
Completely reverse the information to return to Istanbul, and book your tickets in advance since the return journey is sometimes quite busy.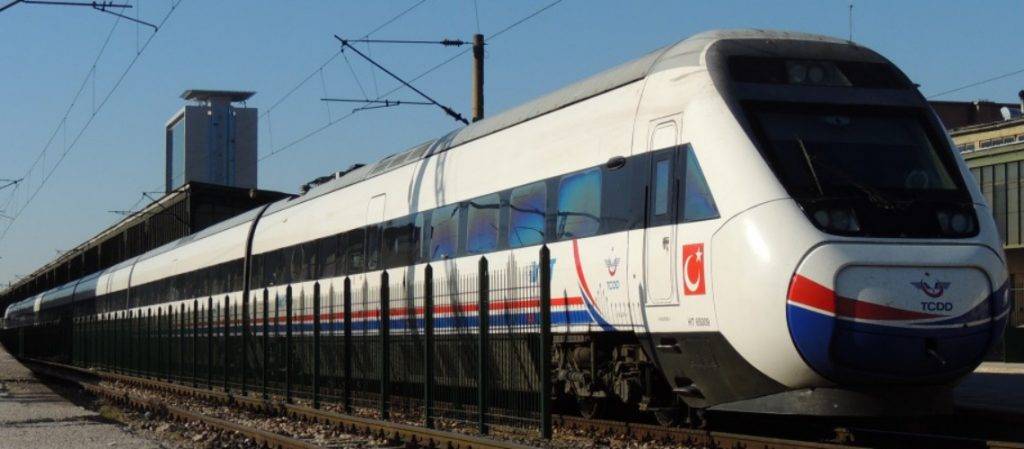 By Car From Istanbul To Pamukkale (And Back Again)
Another option for getting to Pamukkale fast from Istanbul is renting a car and driving. Depending on traffic leaving and returning to Istanbul, the travel will take around 6 20 minutes. The route is 551 kilometres long, and the roads are easy to navigate and enjoyable to travel on.
For your return trip to Istanbul, reverse the advice.
To reach Istanbul, Pamukkale or anywhere in the turkey. It would be great to have a turkey e visa, and you cannot travel without the permit. TurkeyVisaOnline is a famous e visa company that only deals in Turkish visa online. Please visit our website and connect with our visa expert 24/7 via call, WhatsApp or email.