If you visit Turkey in July, you can get a taste of its richness and variety. The new Turkish Republic, which was once the heart of the great Ottoman Empire, is now one of the world's most popular tourist destinations. Turkey's site, which straddles Asia and Europe, places it in a strategic position and acts as a crossroads between the two continents.
As a result of trade and cultural exchange, Turkey has developed into a prosperous nation with a distinct identity. You will sample delectable cuisine while also visiting various archaeological and religious sites. We will explore various aspects that make visiting Turkey in July such a satisfying experience in this guide.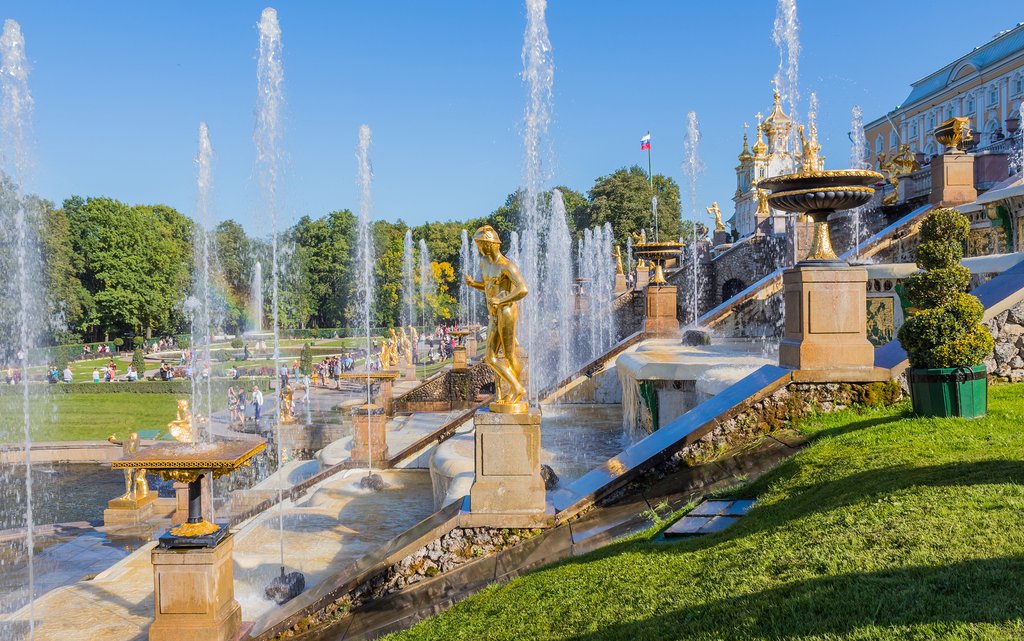 Why are you waiting for folks? Is July coming to apply for your turkey e visa and get ready for your turkish visit?
Weather in Turkey in July
When compared to European standards, the weather in July usually is hot. The average day temperature is between 25 degrees Celsius and 30 degrees Celsius. The nights are colder, with temperatures hovering about 20-22 degrees Celsius. The simple breezy conditions and a ripe 28 degrees water temperature for taking a swim or just lounging on the beach draw crowds to the beaches at this time.
You'll need to pack a few things in your suitcase to make the most of the season.
A sunscreen lotion
Sunglasses and a hat
Cotton or linen clothing
A couple of bathing suits
A pair of Slippers
What Are the Benefits of Visiting Turkey in July?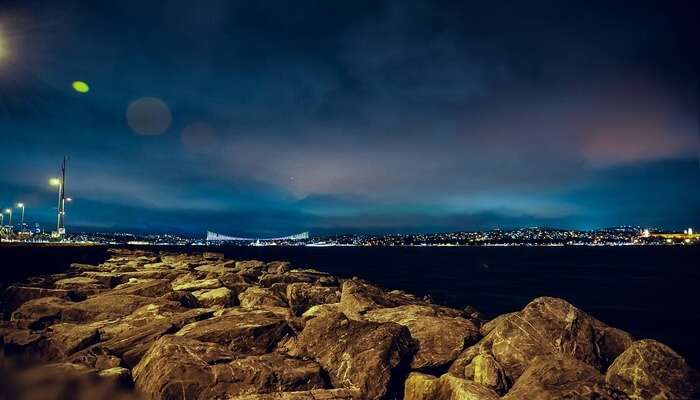 In July, there are many excuses to visit Turkey. Turkish people are polite and open to tourists because it means more business for them. The nation is lovely, inexpensive, and culturally diverse. The seas in Turkey are pleasantly warm in July, so the beaches are crowded and lively. On the other hand, the towns are sparsely populated, resulting in low-cost lodging and shorter queues at tourist attractions.
In July, Turkey hosts several seasonal festivals as well as an international Jazz festival. Jazz recordings by well-known musicians from around the world can be seen here.
In July, there are five places to visit in Turkey.
If you are planning a tour to Turkey in July, the following locations can provide you with the best travel experience:
Istanbul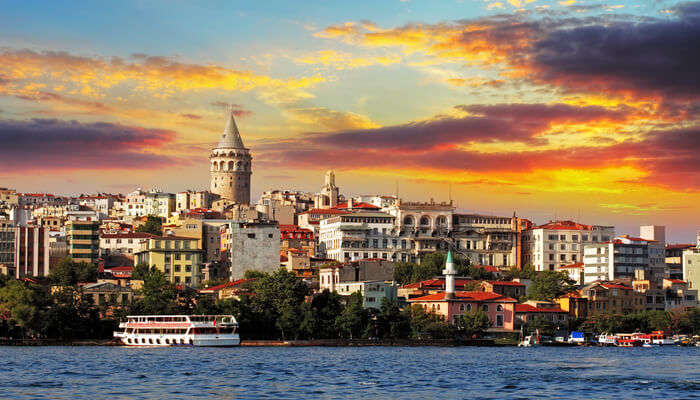 Istanbul is Turkey's largest and most well-known city. It is so famous that some people confuse Turkey's capital (which is Ankara, by the way). It did, however, function as the capital city of both the Ottoman and Byzantine empires. Istanbul has the distinction of being the world's only nation that spans two continents.
It must have excellent options for visiting historic landmarks, fantastic shopping, and fantastic nightlife and dining. If you visit in July, you will see historic sites such as Topkapi Palace, Hagia Sophia, and the Blue Mosque.
2. Bodrum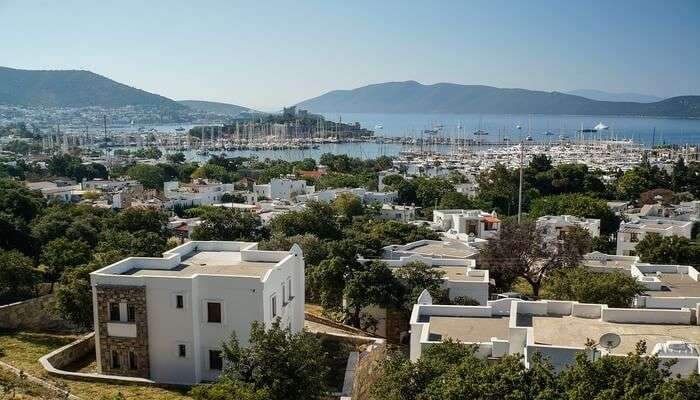 In July, you can go to the beach city of Bodum to escape the sun. The Mausoleum, one of the ancient seven wonders, was located there. Its ruins, beautiful beaches, and cliff-top resorts now draw tourists from all over the world. You can also tour the Bodrum Palace, also known as the Castle of St Peter, a museum. You will catch a bite to eat along the beachfront, lined with cafes, pubs, stores, and restaurants.
3. Side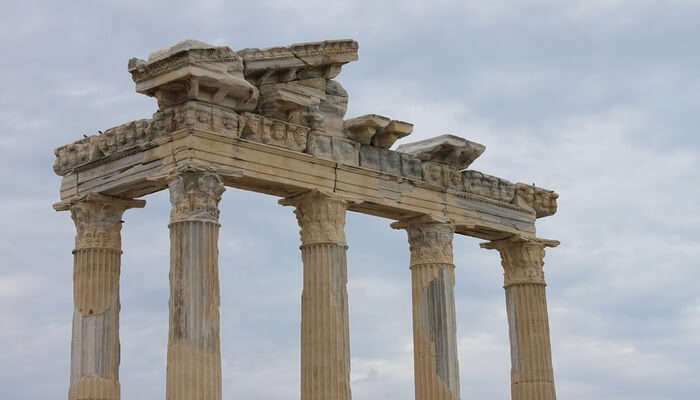 Side can be regarded as an ideal tourist destination. The remains of a massive theatre and several temples from the ancient Roman Empire can be found here. After visiting the historical sites, spend the afternoon relaxing on the white sand beach. To top it off, Side's quaint narrow lanes promise excellent dining with a range of world cuisines, as well as decent shops and nightlife to please everybody.
4. Marmaris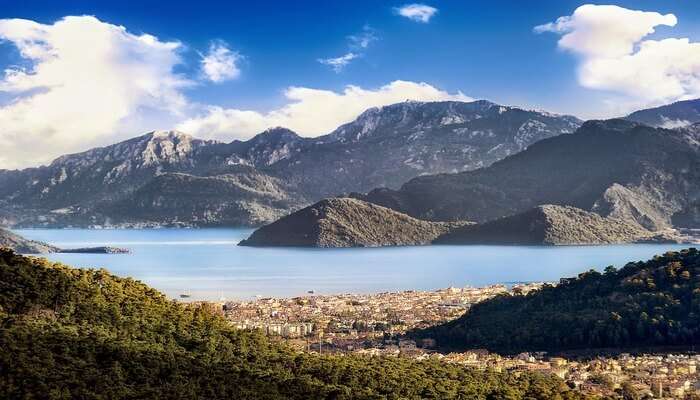 Marmaris, on the Turkish Riviera, is a picture-perfect cruise port city. In July, tourists flock to the area to admire the white sand beaches, crystal blue lakes, and pine-forested mountains. It would be best to go for a cruise ride to see the nearby hamlets and beautiful bays. If you're looking for some fun, Marmaris has water sports, kayaking, and snorkelling to sell. You will finish the day with a delicious dinner from one of the nearby restaurants.
5. Antalya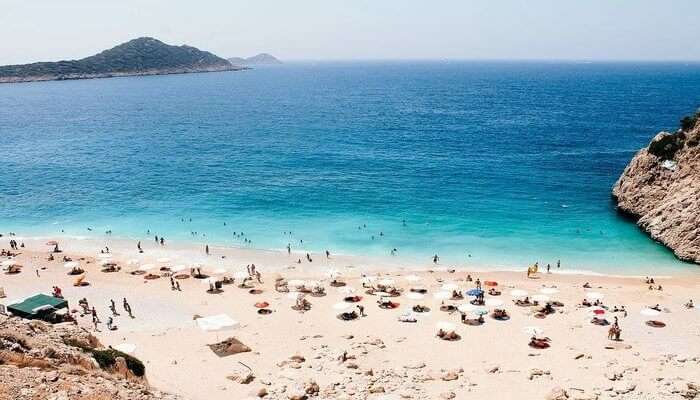 Antalya, another popular tourist destination in Turkey in July, is known for its turquoise waters and sandy beaches. Azure beaches, beach cities, and thick green forests in the mountains dominate the breathtaking landscape. The remains of buildings constructed by the ancient Roman Empire are scattered throughout these mountains. If you go to Kaleici, you'll see Roman walls and gates, as well as narrow streets arranged in a maze-like pattern.
5 Things to Do in Turkey This July
In July, tourists to Turkey can take advantage of the summer breeze and gorgeous beaches. Any of them are mentioned below:
Visit the Suleymaniye Mosque to get spiritual.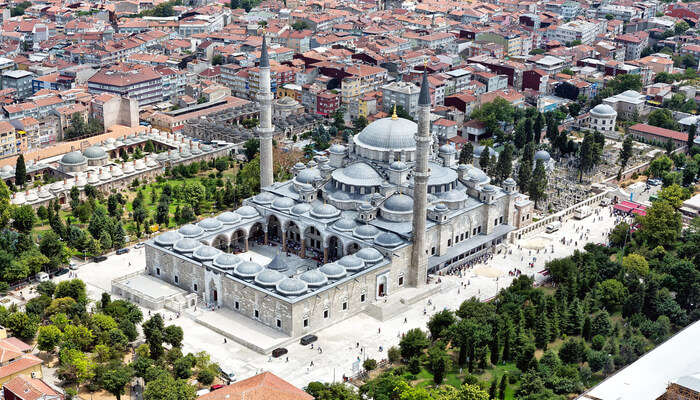 Visitors worldwide say that the Suleymaniye Mosque's elegance and tranquillity provide them with a profound sense of spirituality. The mosque constructed in the 16th century is an exquisite combination of Islamic and Byzantine architecture. The mosque has been returned to its former glory over the years after being destroyed during World War I.
2. Shop in The Grand Bazaar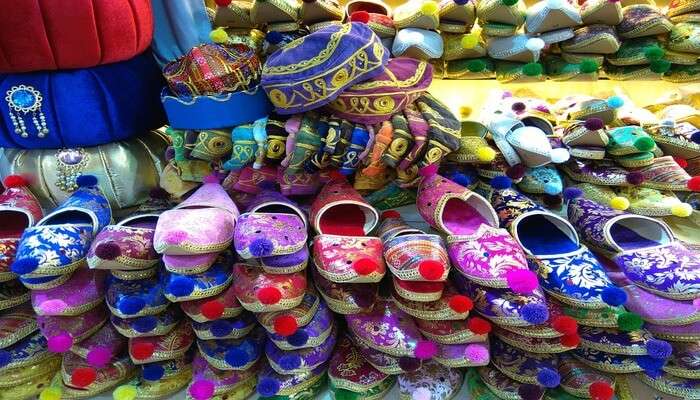 Istanbul's Grand Bazaar is one of the biggest indoor markets in the world. It is said to have been in existence since the 15th century, with over 4000 stores. Every day, over two hundred thousand people pass through this market. You should browse for antique coins, jewellery, and carpets (but not if they don't fly). If you visit Turkey in July, you'll have a better chance of having all of these at a bargain, when the summer months have fewer tourists.
3. Visit the Iconic Hagia Sophia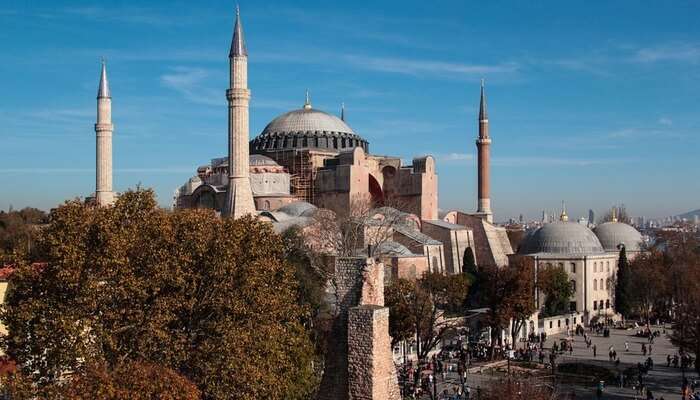 The Hagia Sophia is a magnificent example of Byzantine architecture. It was founded in 537 AD and has since acted as a place of worship for many faiths. The mosaics depicting various religions provide evidence of this. It was also the inspiration for the construction of the Blue Mosque.
4. Visit the Bodrum Museum of Underwater Archaeology to learn about history.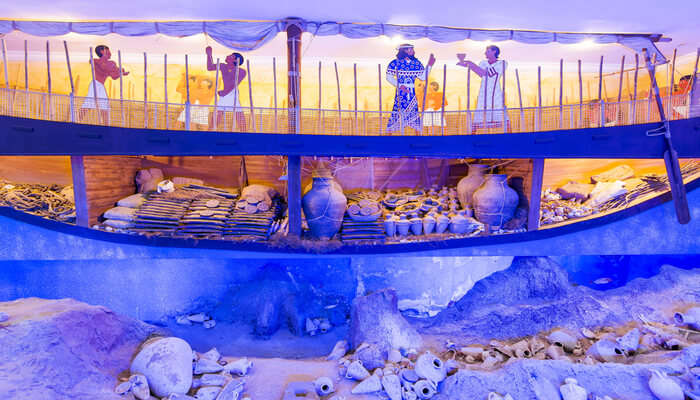 The Bodrum Museum of Underwater Archaeology is a museum of fossils gathered from the seabed, as its name suggests. All of the exhibits on display were discovered in the Turkish seas. Ancient jewels, vases, glassware, and even the tomb of an old Carian princess are displayed at the museum. Visiting this museum can be an extremely informative experience.

5. Check Out the Antalya Aquarium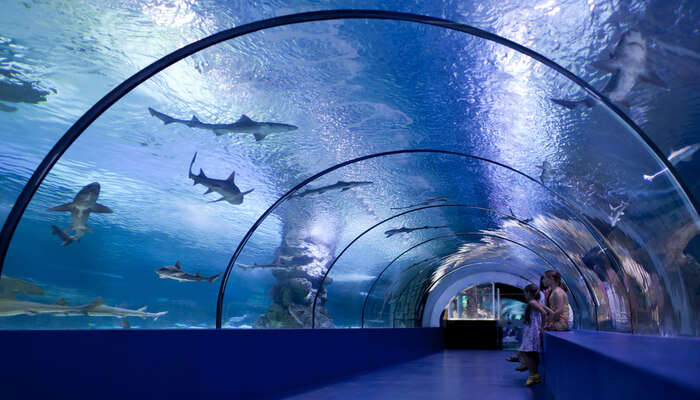 The aquarium in Antalya is one of the world's largest of its kind. For the whole family, this can be an enjoyable and educational experience. It houses the world's longest tunnel reef. Inside the same complex, you'll find a reptile house, an ice museum, and a snow world where you can play with snowballs, in addition to ocean life forms. Snowballs in Turkey in July? You read it correctly.
Visitors can apply for your turkey visa from here for tourist and business purpose.