Istanbul, Turkey's never-sleeping capital, is brimming with unique pubs, clubs, and restaurants to saturate the nightcrawler in you!
Contrary to common opinion, the locals here party hard and overeat in the delicious foods. The thrills of Istanbul's nightlife are unquestionably the finest you'll ever have. Istanbul will never fail to capture your interest with its late-night parties, great food, and people dancing all night. Appy your turkey visa online right now. If you're planning a vacation to Istanbul, do what the Istanbullus do and party.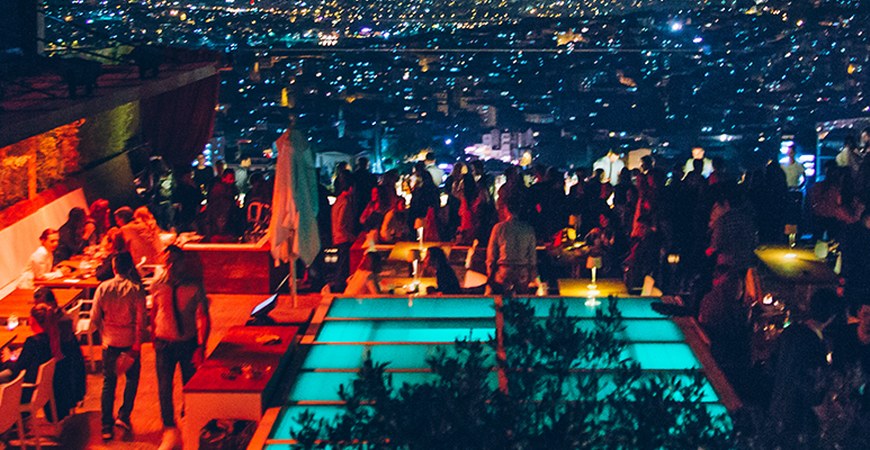 Here's a quick look at the splendour of Istanbul's nightlife. It's also one of the finest, believe it or not! The nightclubs in Istanbul will also provide you with loud music, flashing neon lights, and a party by the sea! Doesn't it sound magnificent? So, here are a few locations you must visit if you want to have the time of your life!
1. Reina
Bon Jovi, Kylie Minogue, U2, Uma Thurman, Daniel Craig, and Naomi Watts are among the celebrities who attended Istanbul's glitziest nightclub. This establishment is worth your time because of its extravagant parties and extremely wealthy population! This is an excellent nightlife district in Istanbul!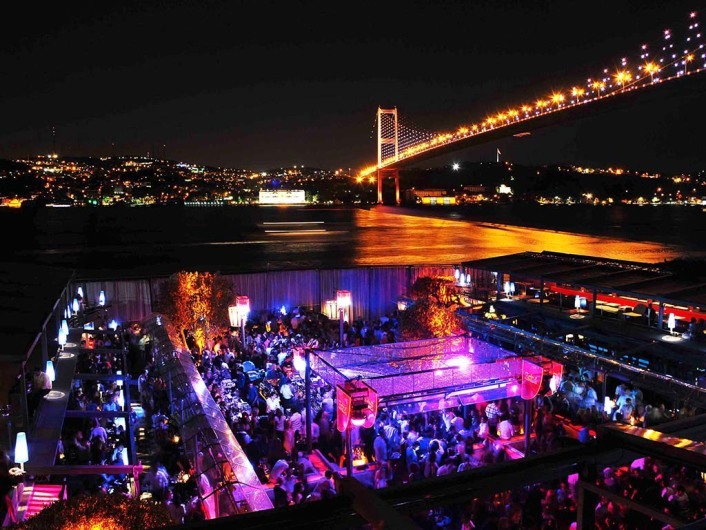 2. Sortie
This nightclub is recognised for its chic ambience, beautiful city views, and a mix of six diverse restaurants and three bars.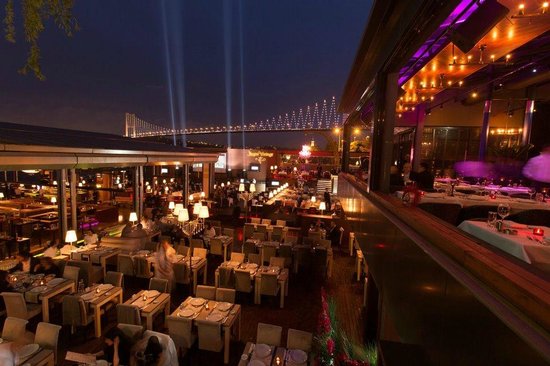 3. Supperclub
A night at this fantastic location – the Supperclub – will thrill the party enthusiast in you since the venue offers a lovely ambience and a broad selection of beverages, as well as all-white decor, huge beach beds, lights, live performances, and DJs.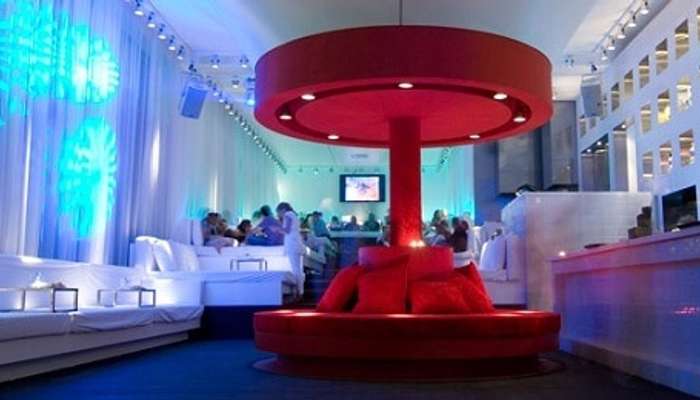 4. Club 29
This chimaera club in the city welcomes you with a lovely ambience before turning into a hotspot for parties among the city's top socialites, business people, Hollywood stars, and Istanbul's gentry.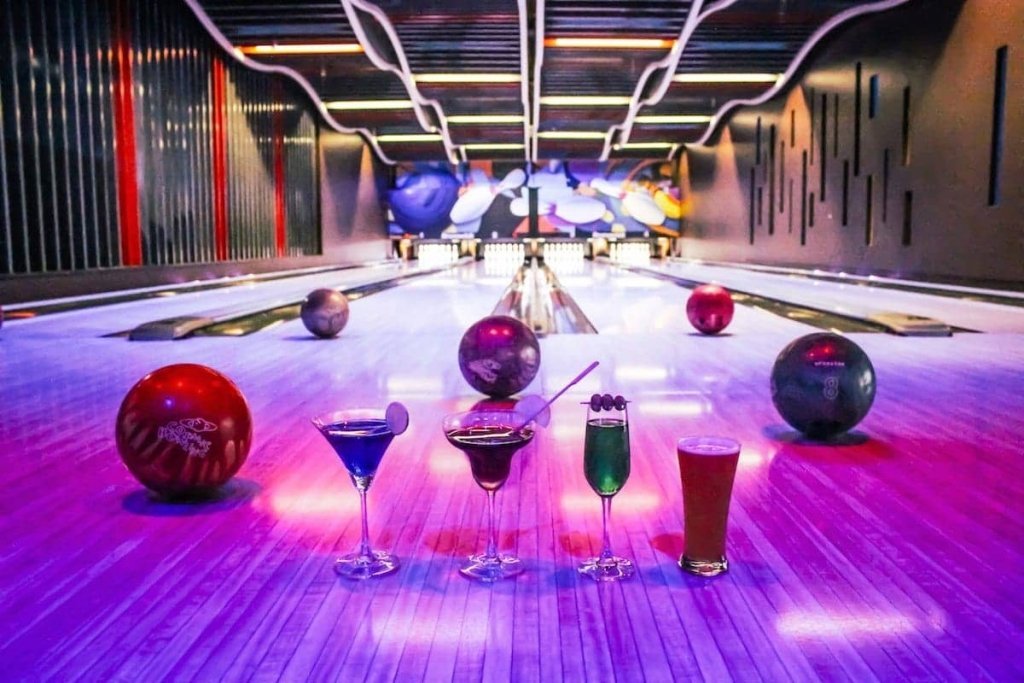 5. X-Large
Are you a party animal? Then this is the nightclub for you! The location is guaranteed to startle the party animal in you, with parties starting at 2 a.m. and ending at 5 a.m. (on Friday and Saturday late nights) with a dramatic reverie ambience.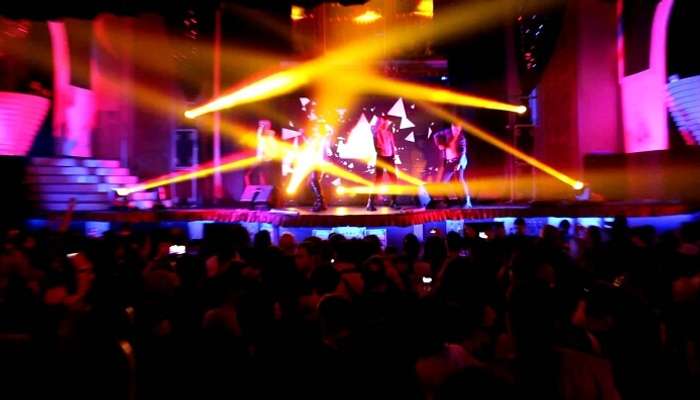 6. Anjelique
Anjelique nightclub offers the most fabulous nightlife in Istanbul, with a beautiful ambience and unrivalled Bosphorus views.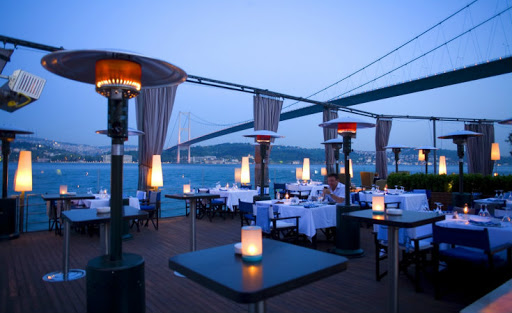 7. Suada Club
Swim in a pool on the sea, halfway between Europe and Asia! You'll have to test it for yourself to believe it. Oh, and this pool is also a wild night party destination. Ferries will take you to the club, where you may party till the wee hours of the morning while admiring the stunning view of the Bosphorus Bridge. Experiencing the real Istanbul nightlife is a must.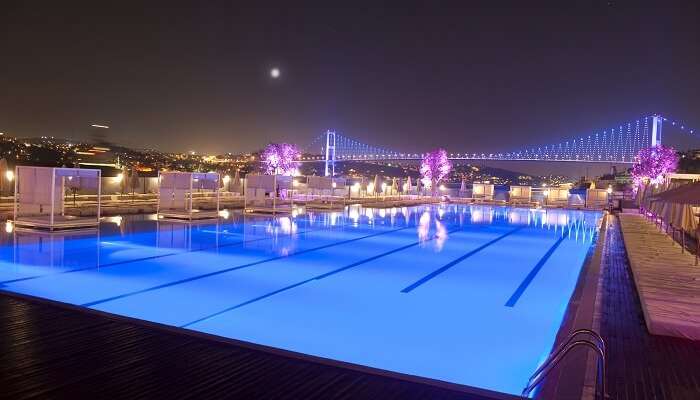 8. Beyoglu
Beyoglu is one of Istanbul's most popular nightlife regions. This ultra-hip area is studded with some rooftop pubs, virtually all of which provide excellent diversity.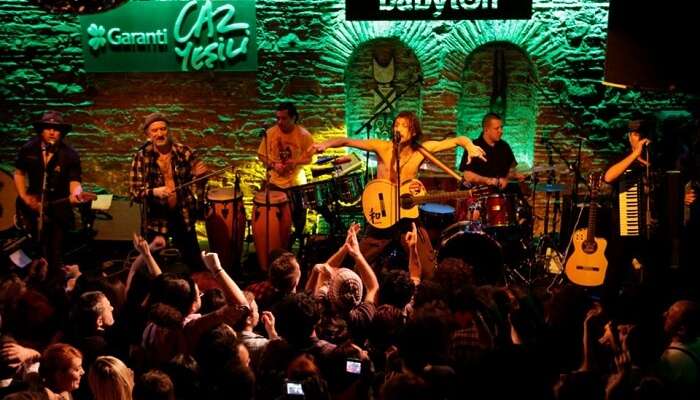 9. Galata Bridge
You're in good luck if you're searching for some romantic strides while enjoying Istanbul's nightlife. A romantic stroll over the Galata bridge, which crosses the waters of the Golden Horn, is ideal. And don't worry, there will be street sellers selling local foods on the bridge to fill your tummy.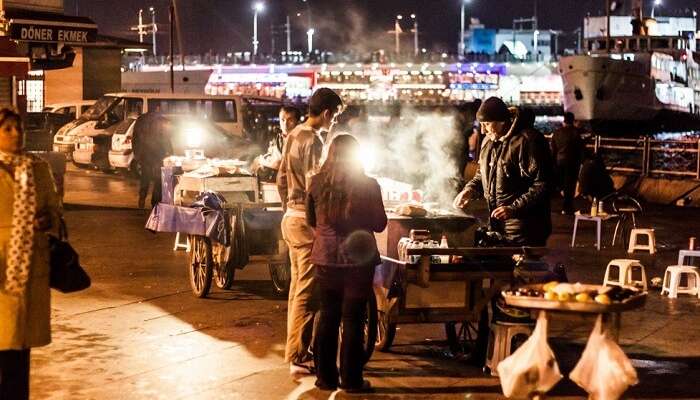 10. Meyhane
The streets of Meyhane in Istanbul are enhanced by a beer, wine, or raki, a large group of friends, traditional music, and pleasant chat. Hot and cold platters of seafood and veggie appetisers are every day in informal restaurants. If you're in Istanbul, make sure to taste this side of the city's nightlife at least once. So, why you waiting to apply for your turkey e visa in 30 mins and enjoy exotic nights in Istanbul.
Demet, Feraye, Asmal Cavit, Karaköy Lokantas, and Sofyal 9 are some of the most popular Meyhane in Istanbul. Feraye and Demet, on the other hand, are the locations to go to if you want to hear some great live music.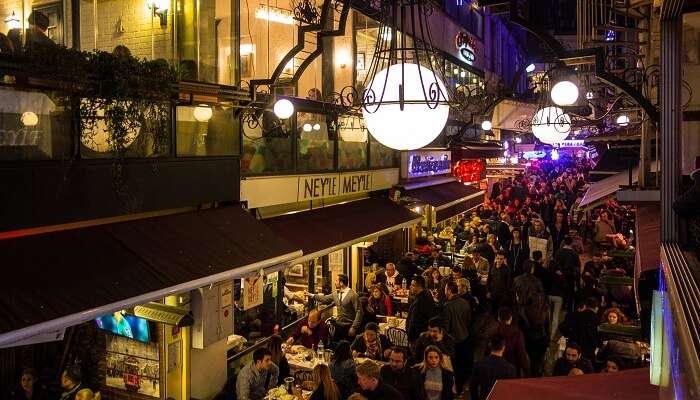 So, what do you want to get out of your exotic vacation to Turkey? Conventional boozing and partying, romantic walks, and delicious night cuisine are all options. Please share your excellent nightlife in Istanbul in the comments section.
Istanbul has over 15 million people, and on weekends, half of them may be found at a rooftop restaurant, a busy market, or an ultra-hip dance club. Please look at our Turkey travel video to see a glimpse of the country's thriving nightlife.