It's hypnotic, fascinating, and awe-inspiring. The more you talk about Turkey, the harder it will be to describe the city's magnificence. When we talk about Turkey's 10,000 years of human civilization, we're not simply talking about a statistic. If you have a turkey visa, there are many things to do in Turkey, including some of the most stunning landscapes, a couple of historical sites, magnificent mosques, and one of the world's seven wonders.
It has a culture that has aged like fine wine, natural beauty that has been enhanced with time, and architectural landmarks that demonstrate continuous evolution from traditional to modern structures, all of which coexist on the same patch of ground under the sun. If you miss out on the following intriguing activities to do in Turkey, your holiday will undoubtedly be incomplete.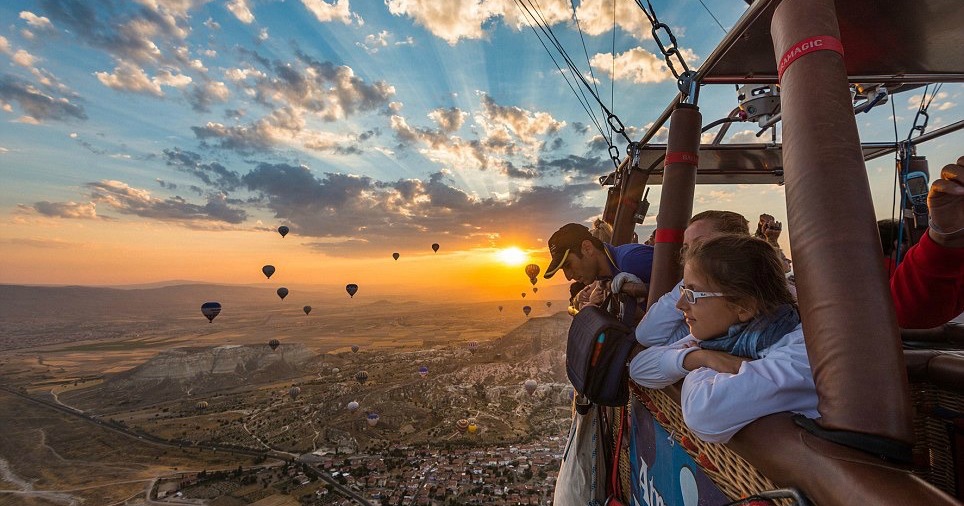 Pamukkale Thermal Pools: Take A Natural Sauna
Pamukkale Thermal Pools are a spectacular and unusual sight that will take your breath away. The white calcareous landscape is produced by limestone-laden thermal springs, resulting in unique calcium deposits in the form of craters, stalactites, and cataracts. It's fascinating to look out over the vast white countryside with turquoise springs created in different levels and the blue sky above. The thermal pools are filled with therapeutic water that may treat various decease, including skin conditions, eye issues, rheumatism, and asthma, to name a few. This is one of Turkey's most popular activities.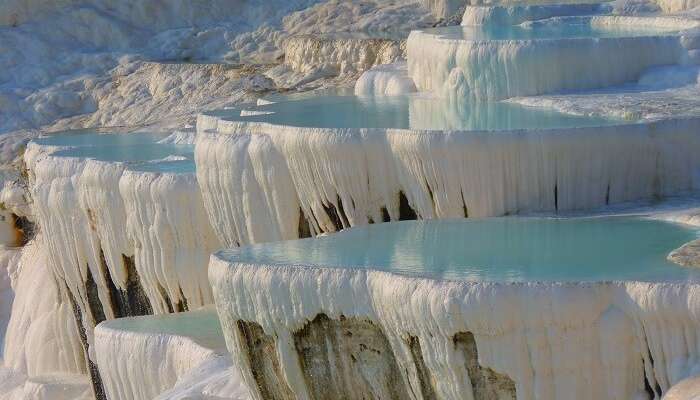 2. Cemberlitas Hamami: Enjoy A Turkish Bath
The Cemberlitas Hamami is one of Turkey's most distinctive cultural characteristics. Mimar Sinan designed the historic bathhouse in the year 1584. The traditional Turkish bath requires a little breaking of the first hesitation, but it guarantees a once-in-a-lifetime experience that is both calming and distinctive. We recommend that you arrive early in the morning to reserve a bath.
3. Dervish: Watch The Sacred Dance
Dervish is a Sufi spiritual ceremonial in which participants dance to music devoted to the Almighty. This entails spiritual activities known as Sama and Dhikr, established in the 13th century by the Sufi mystic Rumi. This includes singing, lulling melodies, playing musical instruments, dancing, and writing heartfelt poetry with the goal of spiritual upliftment in mind. The whirling movements of Sufi dancers in bright clothing set to calming spiritual music can be one of the most soul-refining experiences you'll ever have.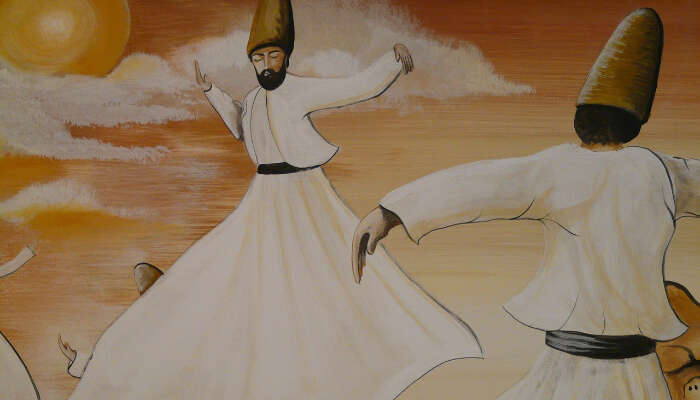 4. Ruins Of Ephesus: Visit the Ruins
The remains of the former Greek city of Ephesus, built in the 10th century BC, are Turkey's most ancient landmark. Since antiquity, the city's ruins and the Temple of Artemis, one of the Seven Wonders of the World, have drawn large crowds. The Library of Celsus is another renowned Ephesus attraction that draws visitors from all over the world. The ruins of this illustrious Greek city, which has stood strong through generations and centuries as evidence of the rise and fall of empires, provide a glimpse into the former splendour. This is a great location to go to if you want to dive deep into the history of Ephesus.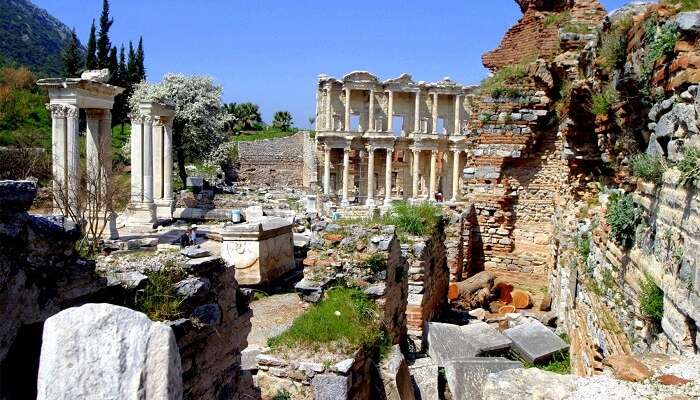 5. Mount Nemrut: Go Hiking
The captivating sight of the colossal pale sandy structures and ancient gods' heads against the gorgeous environment is something you can't miss. In addition, the Nemrut Dag National Park, which is considered a World Heritage Site, is a must-see attraction that your vacation would be incomplete without. We recommend that you wear comfortable shoes and purchase a trekking pole, while neither is required.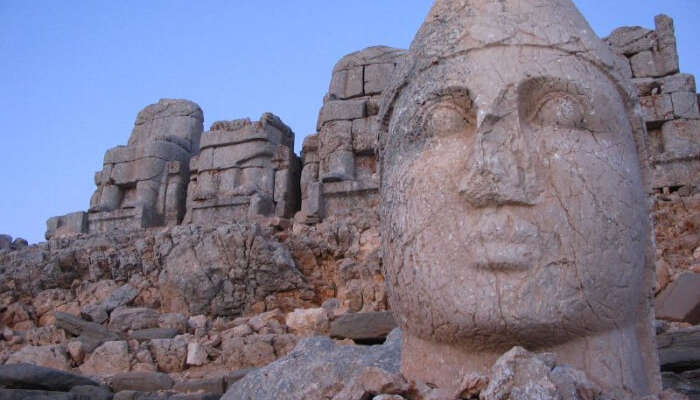 6. The Bosphorus Ferry Ride: Behold The Views!
The most stunning perspective of the cityscape at the Bosphorus is found where the Black Sea connect the Mediterranean Sea, restrained by the tall Rumeli support with a distant view of the Galata Bridge. Take a boat to see the world's most important and beautiful geographical site. The vistas are breathtaking. To book a seat, go to the area ahead of time.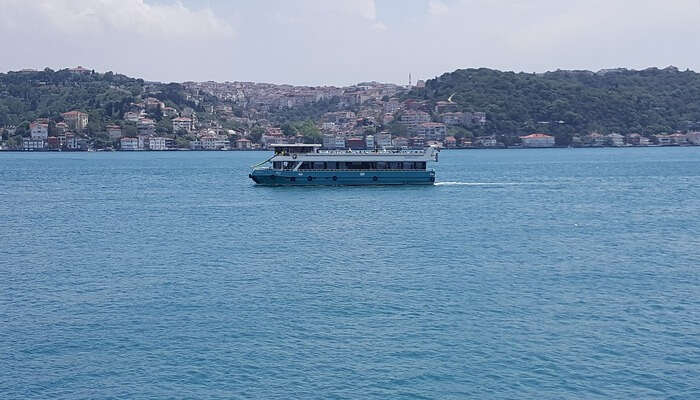 7. Ankara Castle: Revisit The History
Ankara Castle, a jewel of the mediaeval era in Turkey, is one of the country's remaining surviving defences from the 7th century. Ankara Castle has a long and varied history as a major structure for numerous civilizations, including the Romans, Byzantines, Crusaders, Ottomans, Seljuq Turks, etc. The lands of this castle are also covered with buildings from Turkey's golden age, making it a heaven on earth for history enthusiasts. It is possible to see designs and architectural styles many times to make one's mouth drop.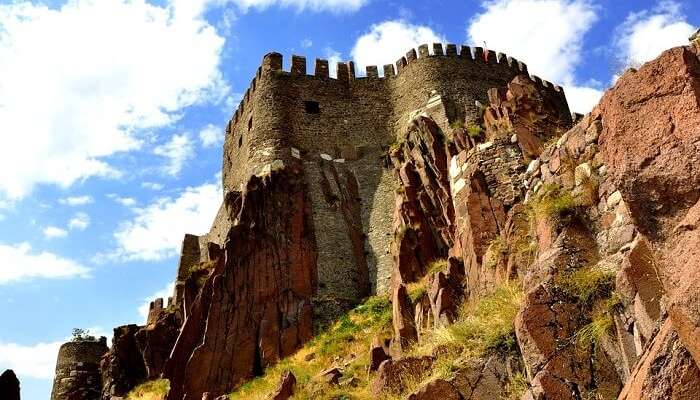 8. Hagia Sophia: Learn About Turkish History
Hagia Sophia is a museum that was once an imperial mosque and a Greek Orthodox Christian patriarchal church. Hagia Sophia is another renowned structure of historical significance, having been designated as a UNESCO World Heritage Site. The design features a massive dome that is considered a watershed moment in architectural history. The Deesis mosaic, Saint John Chrysostom mosaic, 19th-century market of Enrico Dandolo's tomb, and other components are some of the beauty's distinguishing qualities.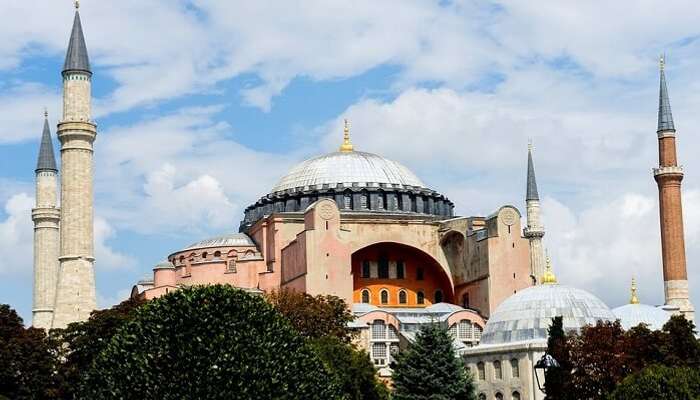 9. Cappadocia: Behold The Beauty
Cappadocia, located in Turkey's Central Anatolia area, is one of the most popular things to do in Turkey for couples. The spectators' breath is taken away by the destination's hills and rock structures. Cappadocia, home to one of the most renowned UNESCO World Heritage Sites, Gerome National Park, has a romantic and loving air. The region's varied and distinctive past, as well as countless natural wonders, have earned this destination a place on many tourists' and adventurers' bucket lists.
10. Blue Mosque: Embrace The Tranquillity
Blue Mosque, also known as Sultan Ahmed Mosque, is a popular tourist attraction in Turkey because of its blue interiors. When asked what to do in Turkey, locals often recommend paying a visit to this place of worship. This mosque was built by an Ottoman ruler and lay next to Hagia Sophia, another famous site. This mosque has an outside and inner courtyard, six minarets, and numerous balconies. The inner courtyard is marble-paved and encircled by a modest domed porch.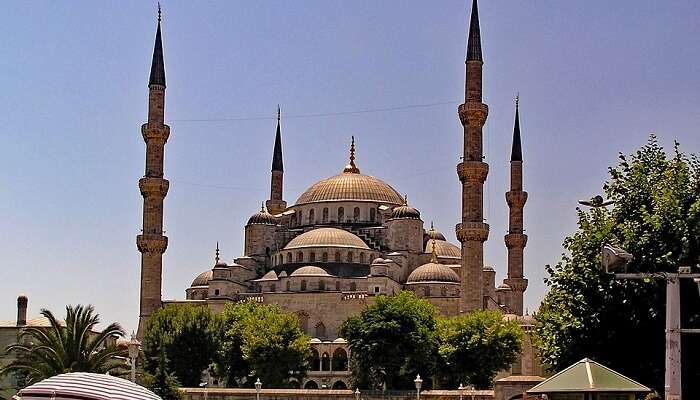 So, which of these Turkey activities are you going to attempt first? Apply for your turkey visa online or take a trip to Turkey with turkeyvisaonline.com and immerse yourself in the country's unique culture and customs for a once-in-a-lifetime experience!