Istanbul seems to have everything. The reasons to visit Turkey's most extraordinary metropolis are numerous, ranging from physical mementos of past empires to the tourist attractions and sounds of a modern city experienced through its up-and-coming districts.
Do you want to visit Turkey's crowded bazaars and steep valleys? Apply for a Turkey visa online and plan a tour that features visits to famous monuments and a hot-air balloon ride across the landscape.
With a population of over 14 million people, Istanbul is a vibrant city. The magnitude and terrain of the city – previously home to the Roman, Byzantine, and Ottoman empires – are worthy of its richly diverse past, straddling both Asia and Europe and encircled by the Sea of Marmara & the Black Sea.
Picture palaces adorned with mosaics and paintings and gorgeous mosques piercing the skyline. Various cafés, bars, boutique shops, and rooftop restaurants line the streets in the vibrant districts, and most locations feature colourful bazaars. These are just a few reasons you should put this fascinating city on your bucket list.
Historical sites can be found all around the region.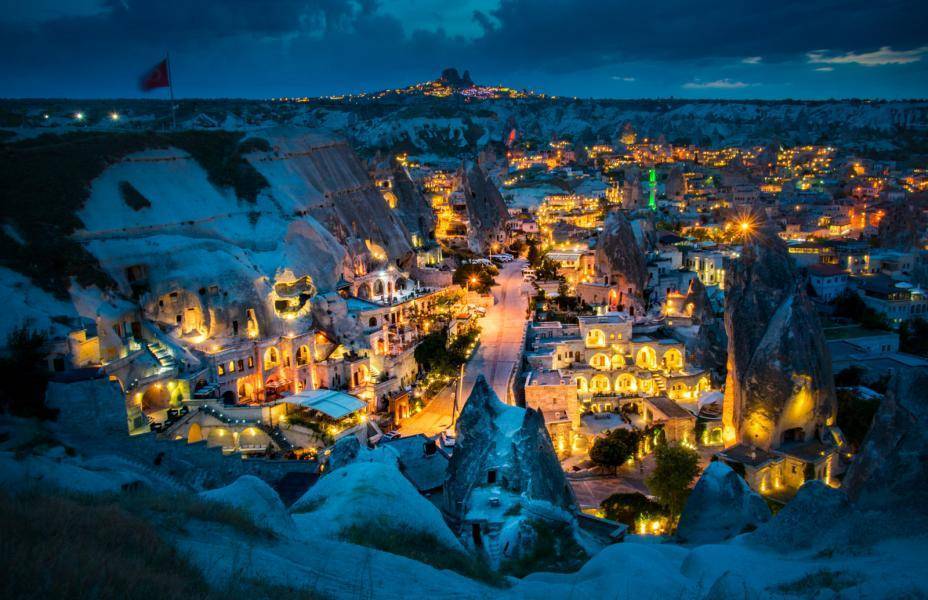 Byzantine castle fortresses, Ottoman palaces, and Roman-era obelisks are some of Istanbul's historical attractions. The Hagia Sofia Museum is an architectural masterpiece that served as a Byzantine church before becoming an Ottoman Mosque. The Sultan Ahmed Mosque, because of its illustrious interior tile decorations, grey cascading domes, and six minarets, are two examples of this grandeur. While there are several galleries, museums, and religious buildings to visit, you're likely to be charmed by one of the city's many old and dignified streets that have avoided modernity.
Spectacular Bosphorus views
The Bosphorus Strait, which separates Istanbul's European and Asian shores, is the city's most unique characteristic. Visitors can take a public boat trip or charter a private boat to see some of the city's most breathtaking sights. Ottoman coastal houses, the 15 July Martyrs Bridge, the fishing village of Anadolu Kava, and Byzantine palaces are among the sights to view. What you see is dependent on the route you take (short or long cruise) and your financial constraints.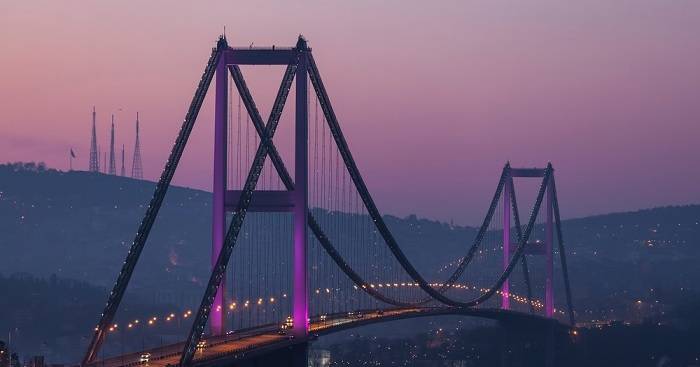 The tasty food
Istanbul is a hub of culinary creativity, with chefs famous for inventing fantastic new dishes based on classic Turkish recipes. Spend the day sampling street food favourites, including simit (the country's favourite sesame-encrusted bagel), midye dolma (mussels mingled with seasoned rice and lemon juice served in half of their original shell), and doner meat stuffed in a wrap. These can be seen throughout the city.
Imam bayildi, a roasted and filled eggplant dish, is a good option for a heartier lunch. Try it at Karaköy Lokantasi (an expensive restaurant in the Karaköy district serving excellent traditional Turkish cuisine) or Kirkpinar Lokantasi (a quality open buffet restaurant with branches all over the city). At night, try one of the fancy restaurants that reinvent these classic dishes. Barbounia does a fantastic job modernising traditional Aegean and Anatolian recipes by integrating new ingredients. The additions are simple but rewarding.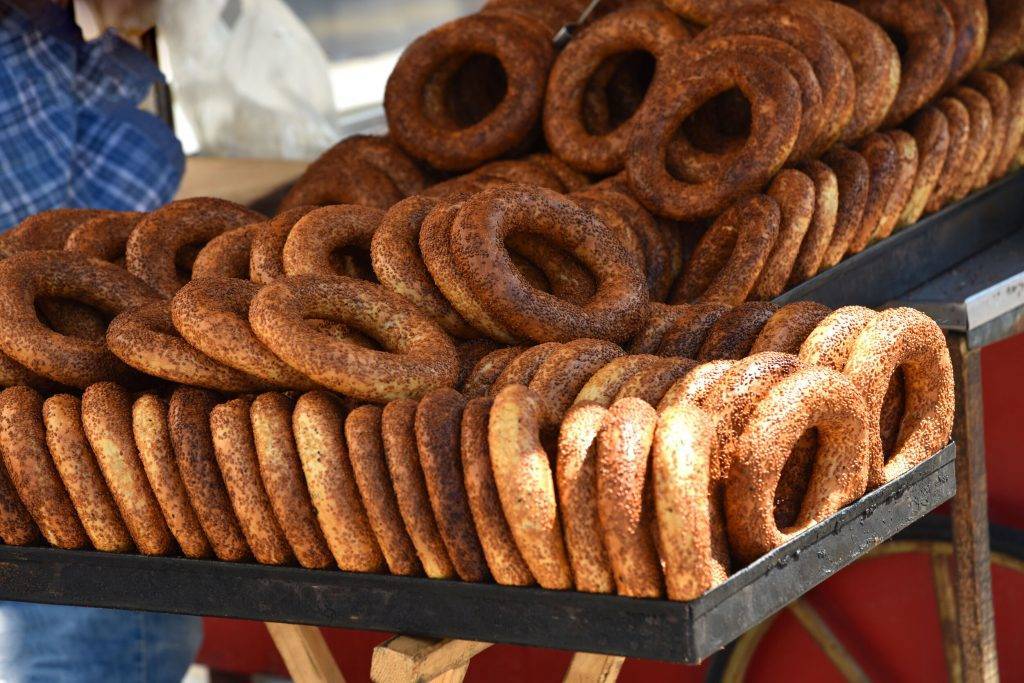 The diversity
"If the world were only one country, Istanbul would be its capital," Napoleon is believed to have said. Travellers throughout history have agreed with this sentiment in a variety of ways. Istanbul has long been a mix of cultures, religions, and people. "Everything meets everything else" might be a better description of the city than the old East meets West term. Churches and mosques mix with synagogues. Walking the streets is an exercise in identifying what language you're hearing at any given moment, and diasporas from Armenia, Syria, Georgia, Egypt, Korea, the Philippines, and dozens of other countries continue to contribute to the city's vibrant fabric.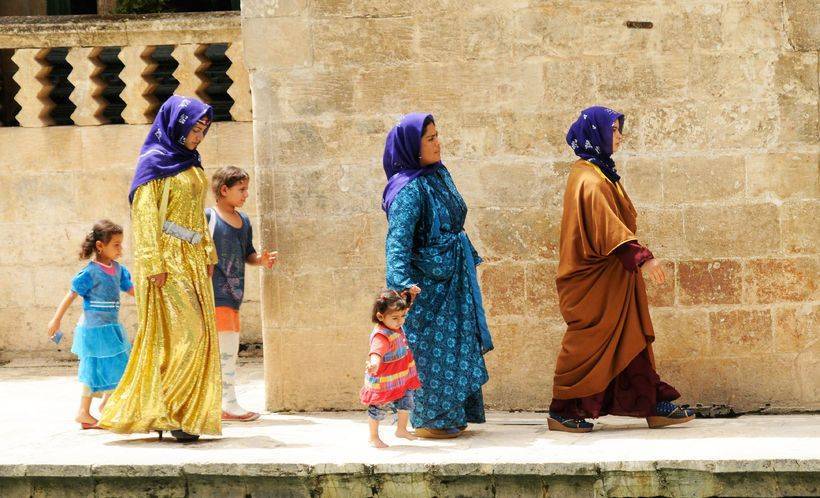 On two continents, some of the most intriguing neighbourhoods.
Kadiköy, Balat, and Karaköy are neighbourhoods that provide insight into Istanbul's past and the changes that have resulted in a slew of new cafés, restaurants, bars, and other establishments.
The Ahrida Synagogue, one of Istanbul's oldest, is located in Balat, the city's historic Jewish Quarter, lined with rows of colourful buildings. New cafés and restaurants have sprung up in the run-down buildings along the Golden Horn, built into the hills. Following the earthquake of 1894, the majority of the Jewish community fled Balat, taking most of the riches and leaving the neighbourhood in ruins. However, the urban transformation (sponsored by Unesco) has boosted the local economy and made the region safer and cleaner, making locals happy.
Another European neighbourhood, Karaköy, has a blend of old and new in a single stretch. Every corner is home to boutique hotels, historic cathedrals, and pop-up stores. The seaside district is one of the city's most popular nightlife locations, and you may have drinks while sipping cocktails under the vines and lighting that cross from one building to the next, creating a beautiful atmosphere.
Kadiköy, on the Asian side, is modest and growing. Aside from being known for its lively produce and fish market, the region has seen progress in the number of restaurants and pubs. Despite the change, the atmosphere is significantly more relaxed than in most European neighbourhoods because many people do not cross the bridge to the other side. For beautiful views of the city, go for a walk or enjoy a picnic at the Kadköy-Moda waterside park. But first, apply for a Turkish visa online.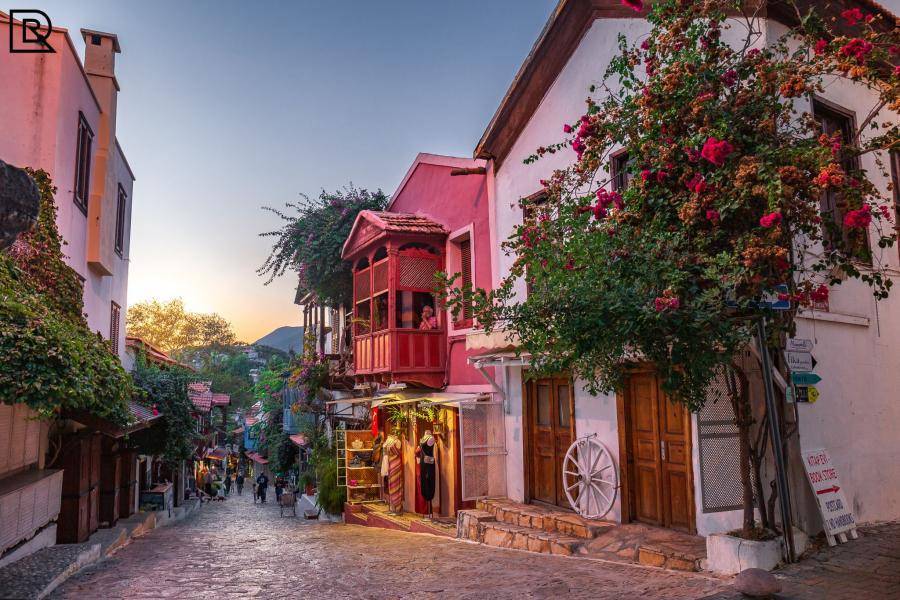 The rooftop bars
With lots of to do and see in Istanbul, almost any rooftop bar or restaurant will provide you with a great vista of the city. 5 Kat, located in the famous Taksim-Cihangir district, offers some of the best ideas from both continents. Alexandra Cocktail Bar offers excellent cocktails (which are not always easy to come by in Istanbul) and has a view of the Bosphorus. The pub, and the surrounding area, have a more laid-back vibe, making it ideal for getting away from the crowds. Once you've finished your drink, there are lots of little backstreets lined with cafés and restaurants to get lost in.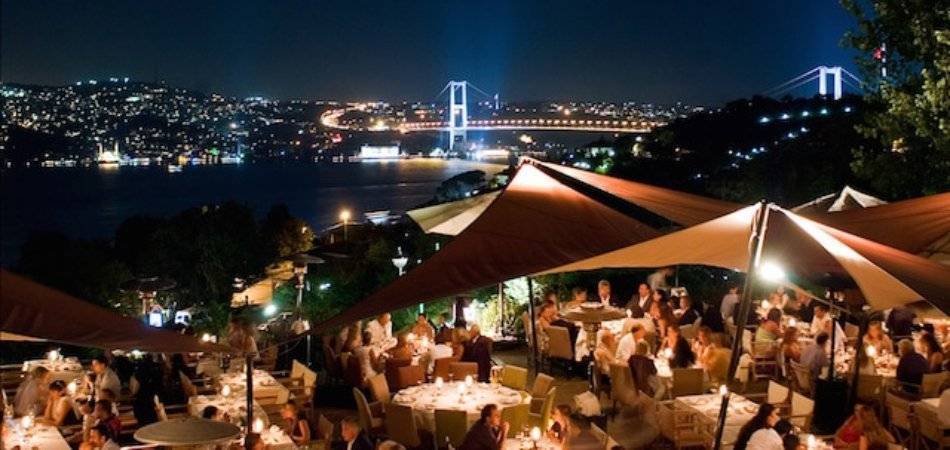 The bazaars (grand and otherwise)
Bazaars are an essential part of Istanbul's culture, and the Grand Bazaar, with its 30,000 square metres of space, is one of the world's largest (323,000sqft). Decorative tiles, handmade rugs, antiques, and other items can be bargained for hours. The neighbouring Spice Bazaar is almost as big, with many spices, herbs, and teas. On a smaller scale, most Istanbul districts have their weekly food market, selling local vegetables from the country, cheeses, and fish from the surrounding waters.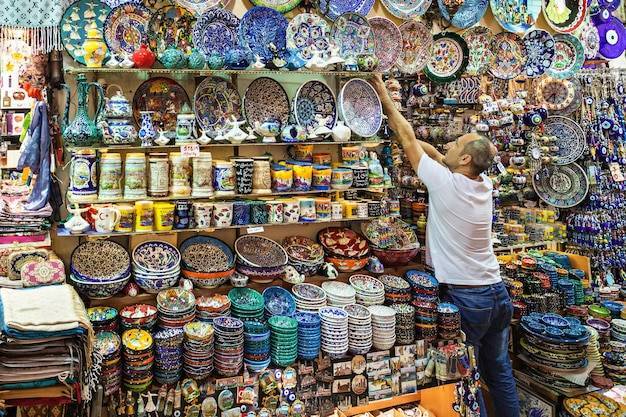 The daily getaways
If you want to avoid the tourist crowds, day travels in and around Istanbul are ideal, especially during the summer months when heats are peak. Take some time to visit the Black Sea's little towns and beaches, the Princes' Islands in the Sea of Marmara, or the Belgrad Forest (north of the city). Bring some snacks and a speaker to see a different side of Istanbul.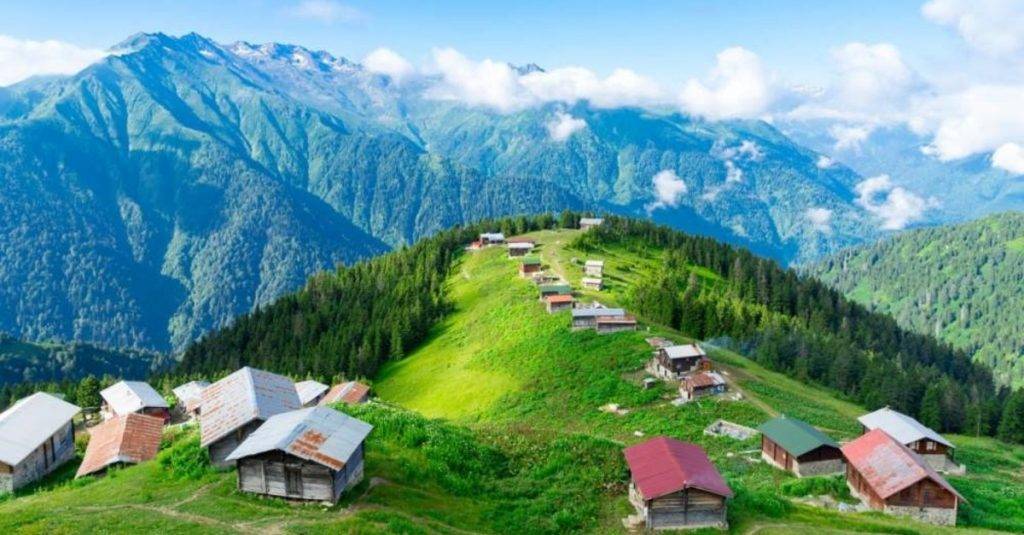 Ramadan in the city
Ramadan (or Ramazan in Turkish), the holy month of fasting, is one of the most magical periods to visit the city. The city comes alive after sunset, despite being relatively quiet during the day. Local governments host iftar dinners every night, where hundreds of worshipers gather to break their daily fast after sunset, and public spaces around mosques are transformed into picnic grounds for post-prayer feasting. This month, enjoy the best of hospitality with a sense of community and togetherness that extends to everyone who sits at the table.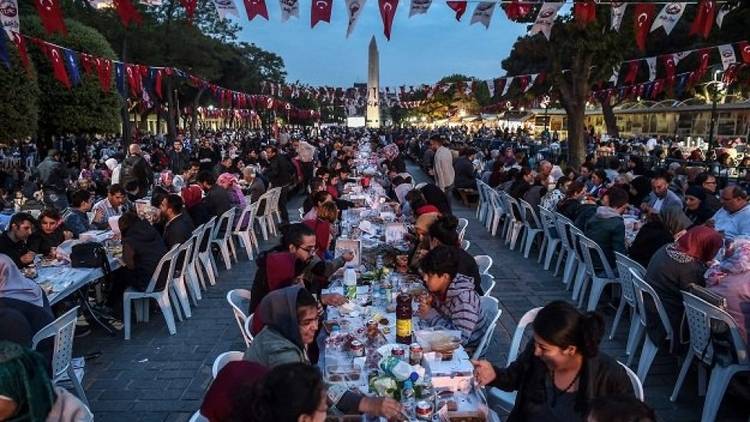 The street cats
The 2016 documentary Kedi (Turkish for "cat") highlights the significance of these animals in Istanbul's culture. Thousands of cats roam Istanbul's streets, collectively cared for by locals, making them one of the city's success stories.
During the Ottoman Empire, cats are thought to have arrived on ships landed in Istanbul (Constantinople). These ships were equipped with cats to combat rats and other minor insects, and they thrived in the metropolis. Some believe this is due to the influence of Islam (the country's primary religion) and its affection for cats, which originates from an apocryphal incident in which the Prophet Muhammed cut a piece of his tunic away and avoided disturbing a sleeping cat.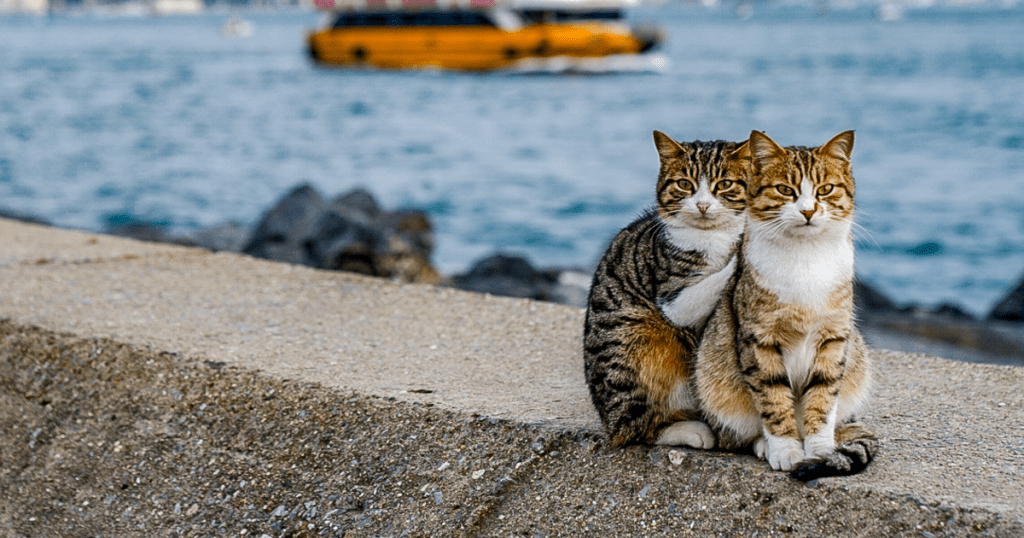 Turkish baths
Since Roman times, Turkish baths, or hammams, have played an essential role in life in Istanbul. These businesses served as social hubs for men and women to interact (separately) and relax from the stresses of daily life. Visitors today include excited visitors and nostalgic residents who are anxious to enjoy the cleansing rituals given here – expect a steam room, an intensive scrub, and an excellent room visit to rehydrate and relax.
The rituals may differ depending on the bathhouse you attend and how much money you're ready to spend. The top hammams in Istanbul range from architectural marvels from the 16th century, such as the classic Ottoman-era Ayasofya Hurrem Sultan Hamam, to more basic baths like Cinili Hamami, founded in Bak 1640 and is famous among locals for maintaining faithfully to the traditional experience.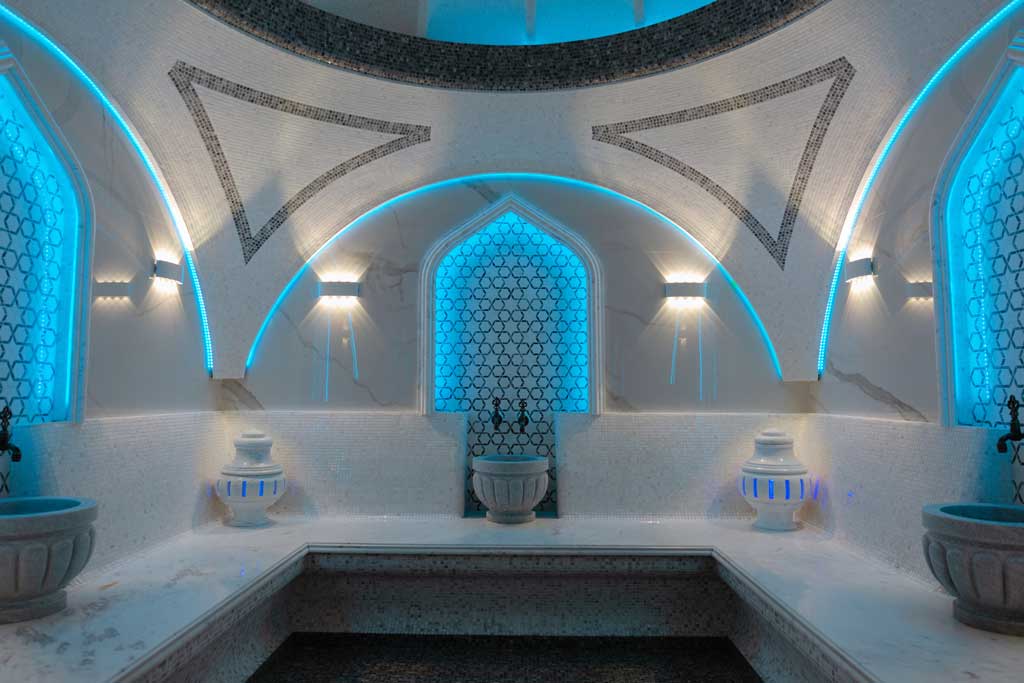 TurkeyVisaOnline is a famous turkey e visa agency. They offer turkey e visas at a low price, and more ever, you can apply for a turkey e visa online in just 3 simple steps.