Visit the Hagia Sophia Museum, Topkapi Palace Museum, the Holy Blue Mosque, the Princes Islands, Istiklal Street, the Whirling Dervishes Show, Golden Beach, the Bosphorus Sunset Cruise, Istanbul Theme Park, the Grand Bazaar, and many other sights. So, why are you waiting for? If the turkey has lots to do and see, apply for a turkey visa online now.
As the city boasts the most pleasant climate, which both locals and visitors can easily experience, there are many sites to visit in Istanbul in July. Istanbul is the hub of art and cultural heritage from both the European and Asian continents, thanks to its ideal blend of history, culture, and stunning landscapes, as well as its strategic location at the border between the two continents.
All of Istanbul's tourist attractions are excellent to visit year-round, but in July, you can see a lot more and have a good time doing it! One of the top things to do in Istanbul in July, for instance, is to watch the sunset from a Bosphorus boat or go shopping on Istiklal Street.
The temperature is pleasantly warm, hovering around the 24-degree-celsius level, making it easy and comfortable for visitors to travel across the city and discover its attractions. Here are some of the attractions to visit in Istanbul in July, from the 400-year-old Blue Mosque to the legendary Istiklal Street.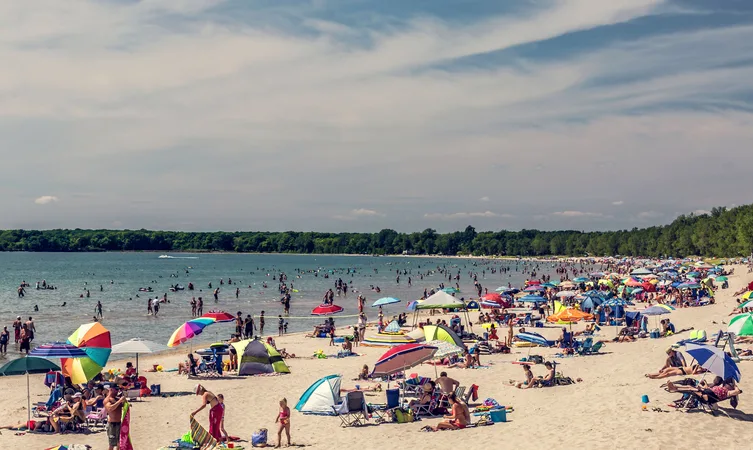 Here is the list of the best sights to visit in Istanbul in July:
Hagia Sophia Museum
One of the distinctive sites you'll ever see is the Hagia Sophia Museum. To be a work of beauty, Hagia Sophia has served as a church for 916 years, a mosque for 482 years, and is now an excellent museum. Visiting this Museum in July is an entirely different experience.
As so many visitors rush in to see this treasure, you could feel the atmosphere being lively and chirpy. The Hagia Sophia stands out among all the other tourist attractions in Istanbul because its architecture is influenced by two different religions, namely Islam and Christianity.
Since it has become a popular destination for historians, artisans, and archaeologists, in addition to tourists, Hagia Sophia Museum was designated a UNESCO World Heritage Site in 1985. In addition to being a place of visual consolation, the Museum is believed to be guarded by heavenly interventions. Its walls and domes have remained unmoved during these years, despite numerous earthquakes and shocks attempting to topple it.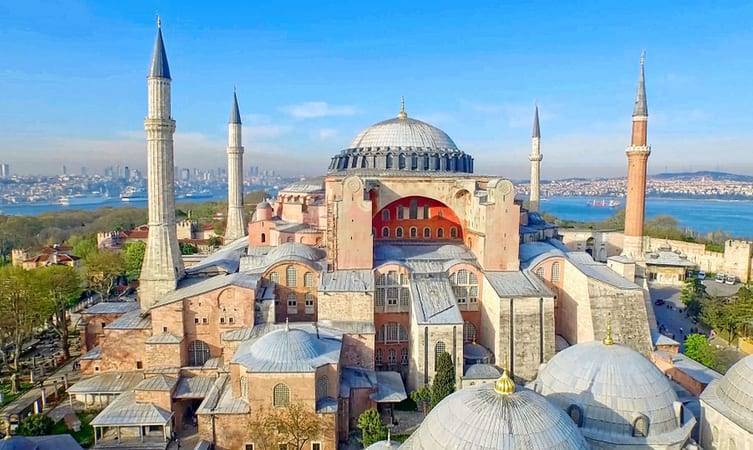 Topkapi Palace Museum
One of the most known tourist sights in Istanbul in July is Topkapi Palace. Being on a hilltop, getting to the Museum by bicycle or hiking to the summit to find the perfect site turns into a fantastic adventure sport in July.
Sultan Mehmet II, the Ottoman emperor, constructed the Palace between 1466 and 1478. Later, Turkish villagers gave the Palace the name "Topkapi" (Gates of Cannons), referring to the massive cannons buried deep inside its gates.
This archaeological Museum extends a warm invitation to anyone who wishes to learn more about Istanbul's lengthy history. The Museum is set aside on some special days for performances, art displays, and activities that let you know more about Byzantine history.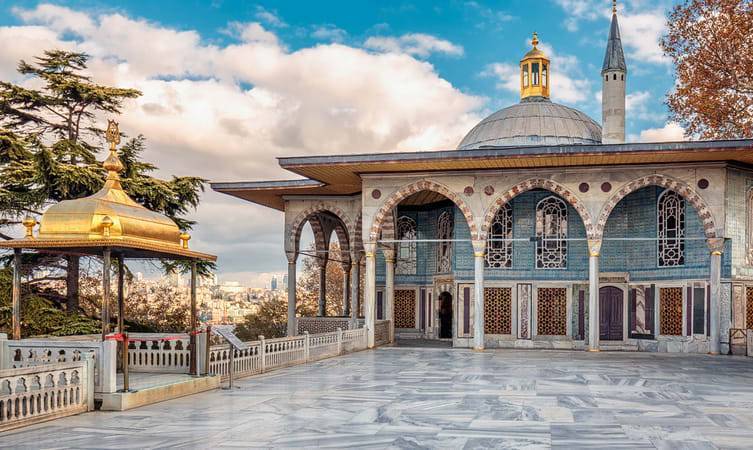 Visit Princes' Islands
All Istanbul residents and visitors can enjoy a weekend vacation in the Princes Islands or Kizil Adalar in Turkish. Many people travel here via the city's ferry service to escape the busy urban lifestyle and the hustle and bustle for a day or two.
Since these islands are deserted mainly throughout the winter, it is better to visit them in July. Only four of these nine islands— Büyükada, Heybeliada, Burgazada, and Kinaliada—invite visitors to see their breathtaking natural beauty. Due to the entire ban on all motor vehicles on these islands, one may unwind in the ultimate peace.
With bicycles and horse carriages as the only modes of transportation, it provides visitors with a unique opportunity to explore its lovely pathways. It will be a bizarre feeling to ride a bicycle under the clear and brilliant sky in July because the sun won't allow you to feel its heat pricking your skin.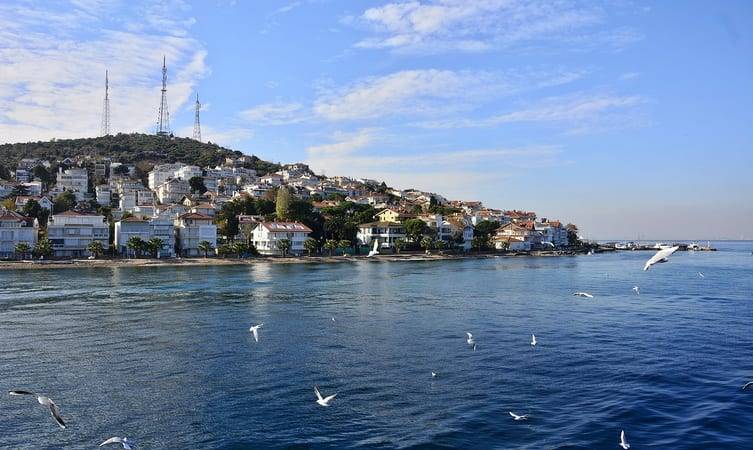 Blue Mosque
Sultan Ahmed Mosque is situated directly across from Hagia Sophia. A lovely setting with lush greenery surrounding the area. The area around this mosque feels like a bit of heaven in July because you can feel the plants and trees reflecting your light.
Many migratory birds surround the area, and their chirps and hops are like the cherry on top. The mosque includes six tall minarets and a collection of massive domes that can be seen from quite a distance on its exterior.
The mosque's interior is decorated with 20,000 blue Iznik tiles, which eventually served as the basis for its unique name. People travel long distances to worship here. Apart from when Muslims pray during their six prayers, it is generally open all day for tourists and visitors.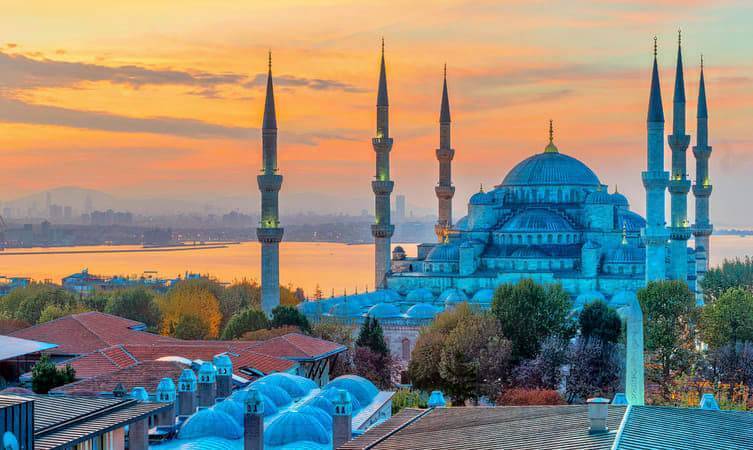 Take a Bosphorus Sunset Cruise
Without going on a sunset cruise on the Bosphorus, every trip to Istanbul is missing. It ranks among Istanbul's top things to do in July. You can see more of Istanbul by taking a 1.5-hour boat ride down the Bosphorus. The beginning of the evening's chilly wind is incredibly refreshing for the mind. It is a spectacular experience to observe all the gorgeous mosques and museums from the ferry at sunset. You can purchase a three-course meal on the trip, which includes free folk dance and music activities, to add a bit additional entertainment to your sailing experience.
The daytime cruise departs from Eminonu and makes its way north to the Black Sea.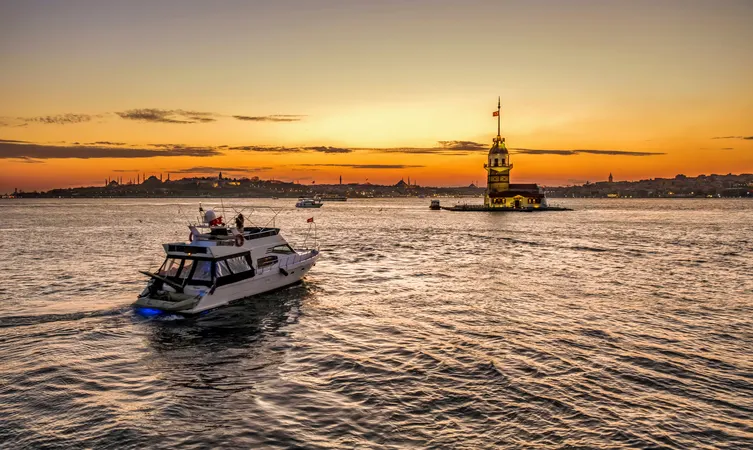 Discover the City on the Hop-On Hop-Off Bus
Utilize the Istanbul hop-on/hop-off tour to take in the beauty of the churches, palaces, and mosques. Through a bus that travels all around the city, the tour allows visitors to experience the city's treasures, historic structures, and landmarks. Due to a significant increase in tourism in July, these exploration tours are operating at maximum capacity.
Some of its well-known stops are Hagia Sophia, the Blue Mosque, the Egyptian Spice Bazaar, and others. You can learn more about the history and traditions of everything through a headphone narration and visiting these locations as part of the trip. You have a choice of eight different languages for the discussion. One of the top activities in Istanbul is the hop-on hop-off tour.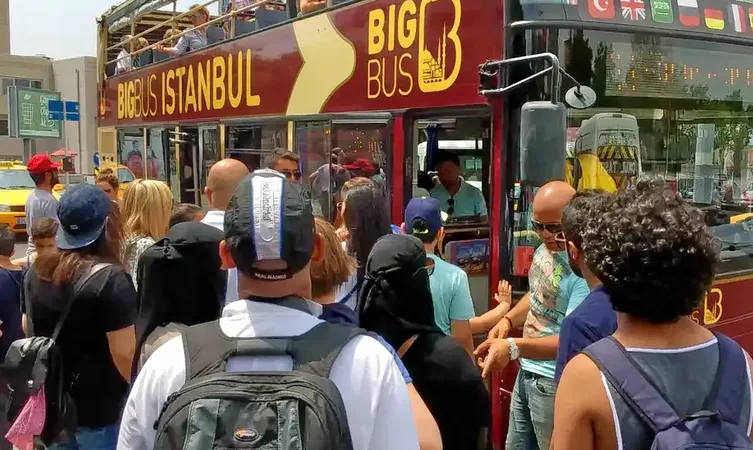 The Istiklal Street
Istiklal Street in the city is where you must go to truly understand Istanbul's incredible spirit and vitality. Since the entire street is built on a long stretch of land, the weather must be ideal for exploring its little businesses and events.
It just so happens that July has the ideal weather, allowing you to spend a lot of time outside without feeling disturbed. Various small shops, cafes, pubs, movie theatres, and venues for live music can be found along the length of the street.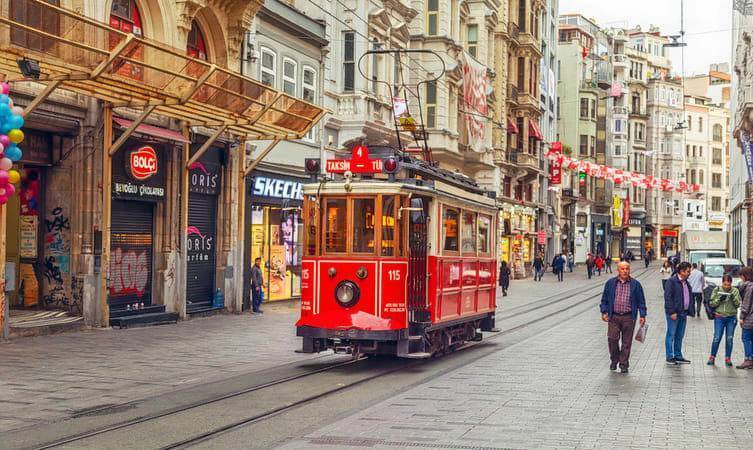 Thousands of residents and visitors flock here daily to buy, eat, and watch movies, making this street one of the busiest in the globe. There is a row of mansions from the 19th century, as well as former palaces and embassies that are now home to high street brands along one section of this street. Visits to this 1.5 km long, vibrant pedestrian street are definitely among the top things to do in Istanbul. So, visit our website https://turkeyvisaonline.com/and apply for a turkey e visa in just three simple steps.