Architecture and the space it covers reflect the attitude of the time; they provide a narrative through which we may get a glimpse of previous lifestyles, understand aesthetic and functional issues, and discover customs and values. In this way, they might represent a culture's overall landscape by serving as several interesting sources and integrating a means of preserving and transmitting historical standards.
So, for us to go and learn, experience, and enjoy ourselves, we are here to offer you a turkey visa online with exceptional specimens from the Ottoman era that have withstood the ravages of time and managed to bring past and present.
1. Akseki-İbradı, Antalya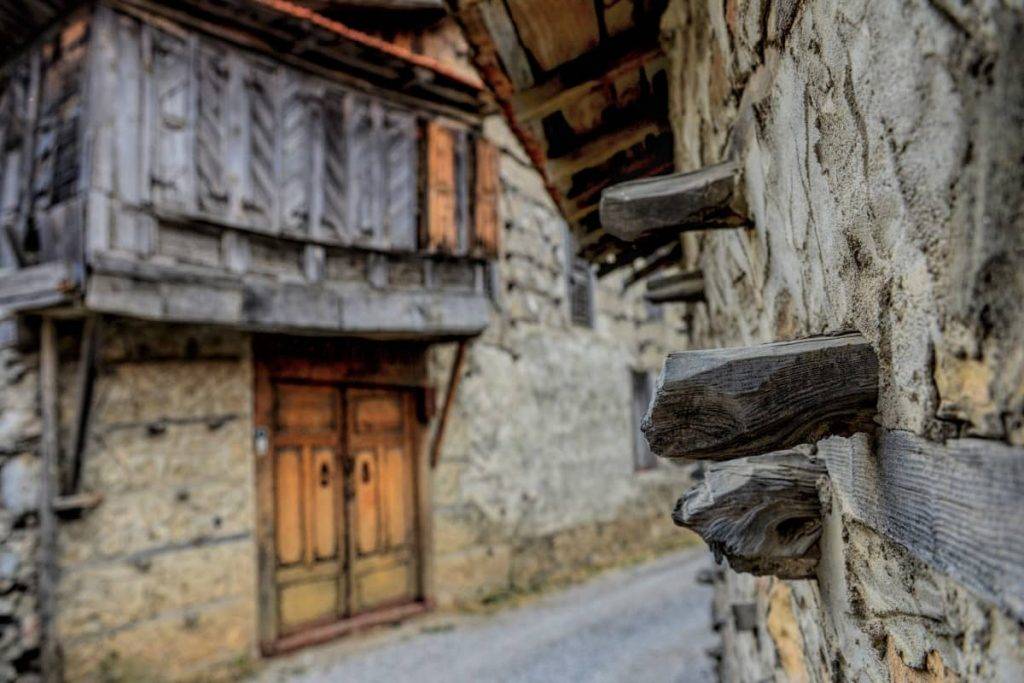 Our first stop is a distance between the Antalya "ibradi-Akseki" districts rather than a specific place. The area once served as one of the Silk Road's old crossing points, and relics from that period may still be found there. The traveller will enjoy the lovely natural beauty here, including plateaus, wild horses running free, & geological phenomena like the Altinbeşik cave, located on the Taurus plains.
The houses of Akseki & "ibradi" are distinctive in that they are built on a bond steel beam in which stones are supported by these beams rather than binders like cement or grout. The locals have come to refer to them as "buttoned houses," dügmeli ever, because of their pointed wooden ends that can be seen even from the outside.
There are only 26 miles between Akseki and "ibradi." The villages of Sarihacilar in Akseki, Ormana, and Ürünlü in ibradi are where you can find the most remarkable examples of these houses. Some of these houses are also available for accommodation. If you visit in August, you can participate in the Grape Festival, which has been held in the Ormana village for 50 years!
2. Amasya's Yalıboyu Houses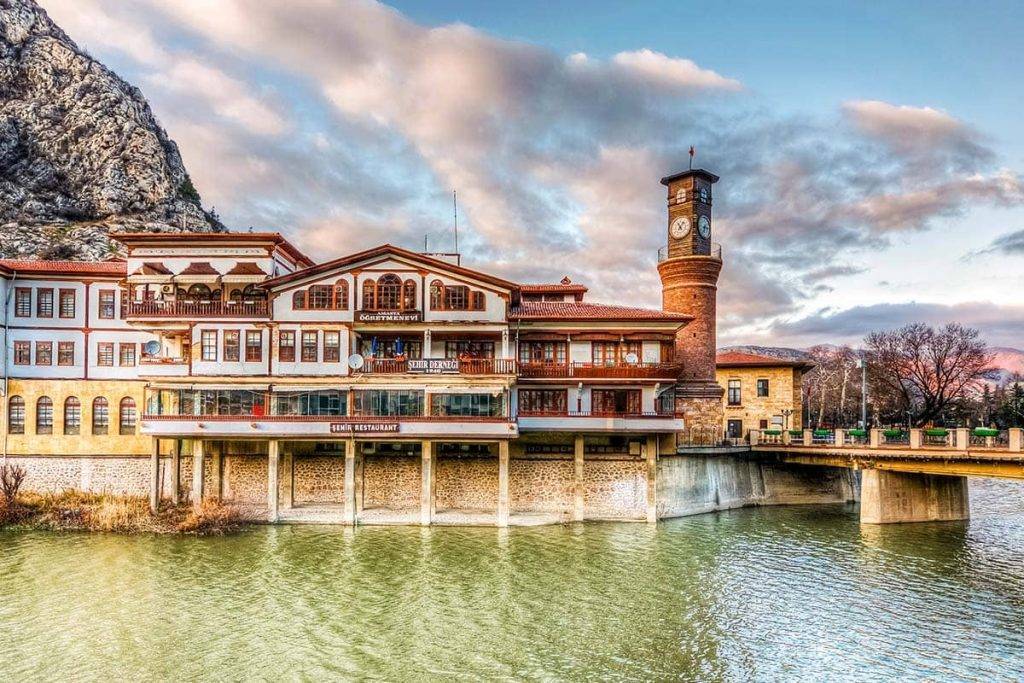 It is best to see Amasya's Yaliboyu houses, magnificent specimens of the Late Ottoman Era, in the Hatuniye neighbourhood along the Yeşilirmak riverfront in the city centre of Amasya. Most of the houses in this neighbourhood are attached, with the interiors split into different haremlik and selamlik partitions for women and men. Some homes include an interior pool as a fire prevention strategy because most residences are made of wood. These homes typically contain a garden and a courtyard. Additionally, as is customary in Turkish homes, the second story has a cumba, or jetting, which provides a broader room.
These gorgeous riverfront homes will charm you when you visit Amasya, and of course, there are accommodation options as well!
Amasya is situated in a unique environment that offers a wealth of historical information and extraordinary richness.
3. Cumalıkızık, Bursa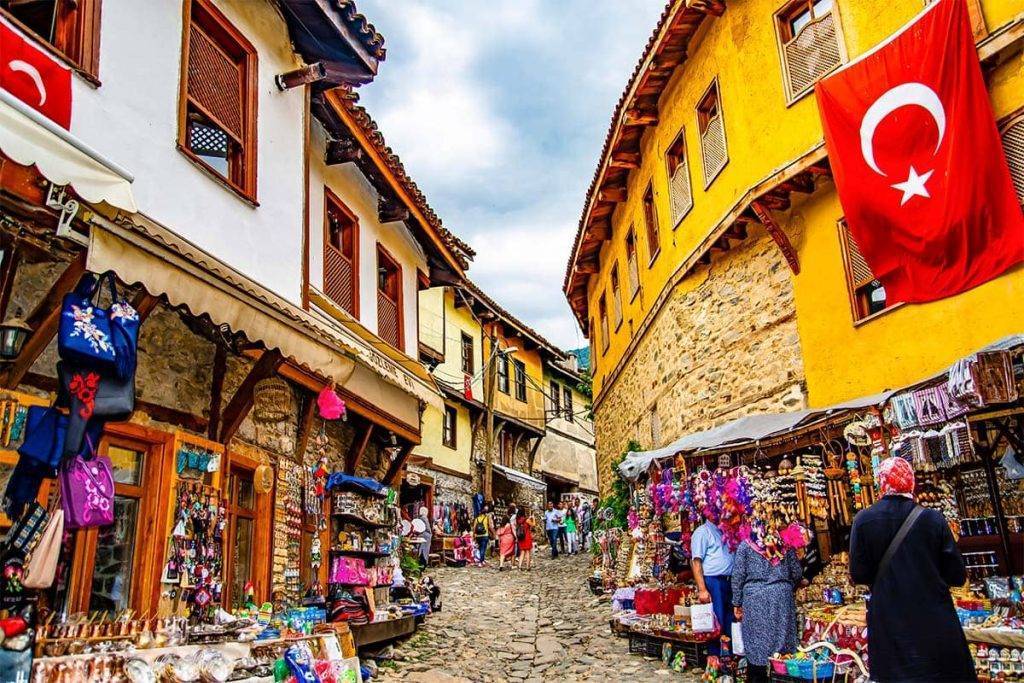 One of the first Ottoman colonies in Bursa, their first capital, was Cumalikizik. As a result, Cumalikizik's houses are about 700 years old! 180 of the 270 homes built during the early Ottoman eras are still in use, and the remaining 120 are being preserved and renovated.
Since Cumalikizik is a primarily undeveloped town, you can see how it provides a setting for historical market exchanges and traditions. The town, which has a long history, was added to the UNESCO World Heritage List in 2014.
If you have the turkey e visa, come and see this site if you want to take the journey that gives you a look into everyday life at the beginning of one of history's mightiest empires.
4. Ankara's Hamamönü District
In the Ankara district of Altindag, there is a historic area called Hamamönü. All of the houses we will see today are examples of Turkish civil architecture from the 19th century, and they all look similar to Amasya and Odunpazari.
Did you know that Mehmet Akif Ersoy, the poet who created the Turkish National Anthem, was writing the poem just here, in the park that carries his name? You can go to his house in Hamamönü as well!
5. Eskişehir's Odunpazarı District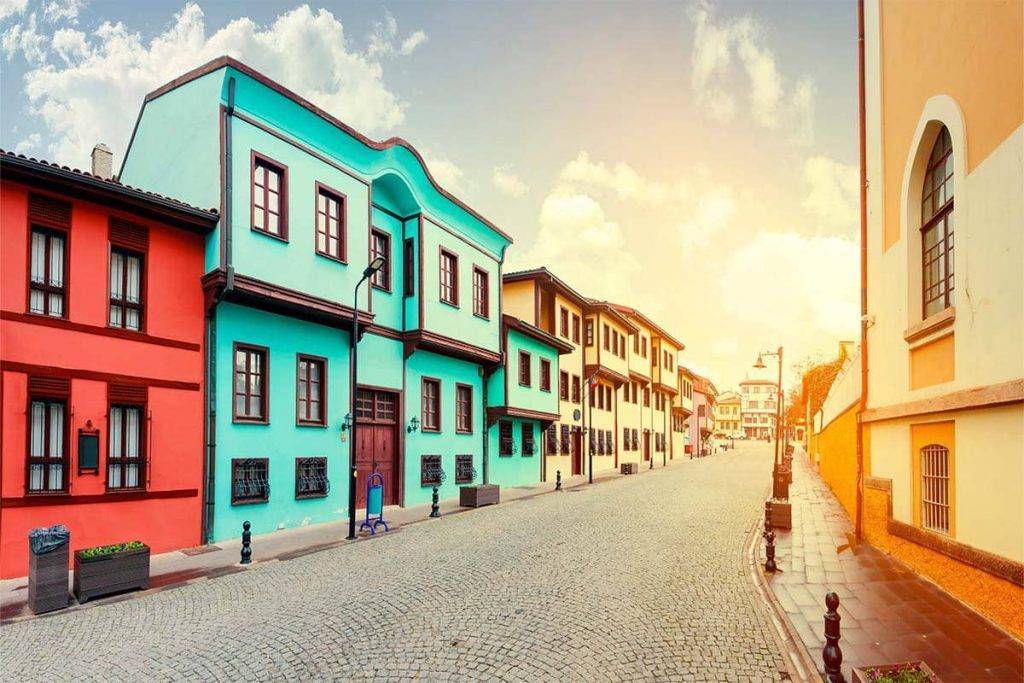 Odunpazari, situated on the southern hills of Eskişehir, mimics Amasya buildings in allure and attached construction style but is much more colourfully painted. The area has been assigned nationally and internationally as a "Historical and Urban Site" because it preserves one of the most cherished illustrations of traditional Turkish Anatolian architecture. It has a winding street, harmoniously blended white walls and brown beams with a sprinkle of other pastel colours here and there, and it forms the fabric of a total city space with its traditional housing, mosques, complex, caravansaries, fountains, and old lodgings. Odunpazari will give you the impression that you are in a set-only location!
6. Karabük's Safranbolu Town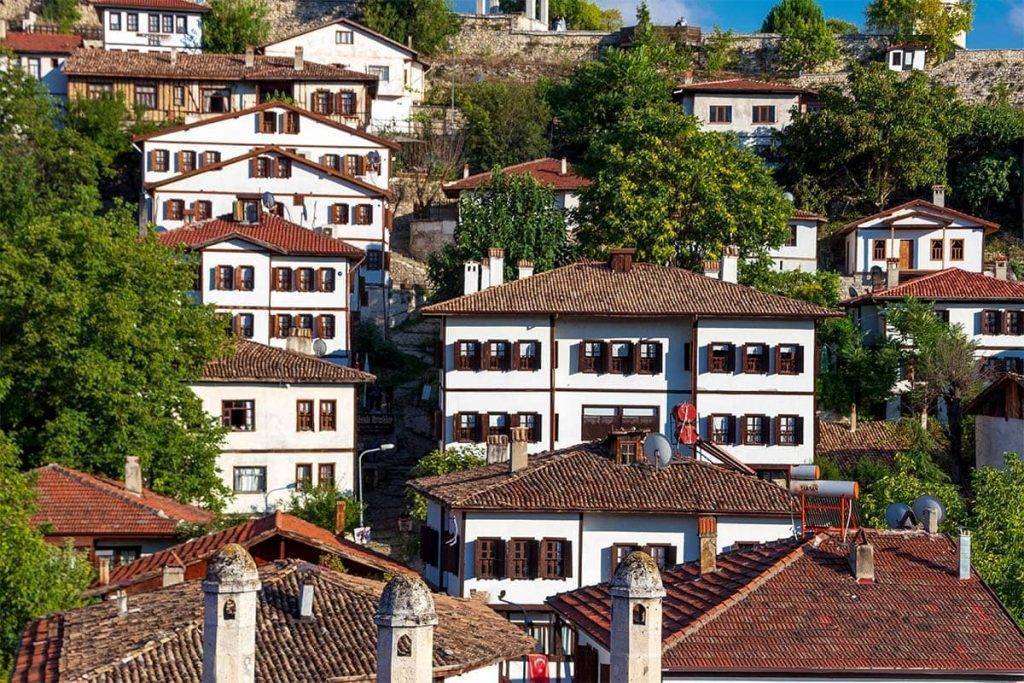 There are presently 2000 traditional Turkish homes in Safranbolu, 800 officially preserved, having reached their pinnacle shapes between the 17th and 18th centuries. In contrast to the Amasya houses, which were built separately and without any connections, these structures were built with the intention of not preventing other homes from receiving an equal quantity of sunlight.
Some of the houses here also feature inner pools placed to defend against fire, much like some of them do. Safranbolu is a traveller's paradise with its cobbled streets, stunning architectural elegance, & the urban space which still keeps parts of the old methods of living!
7. Kula, Manisa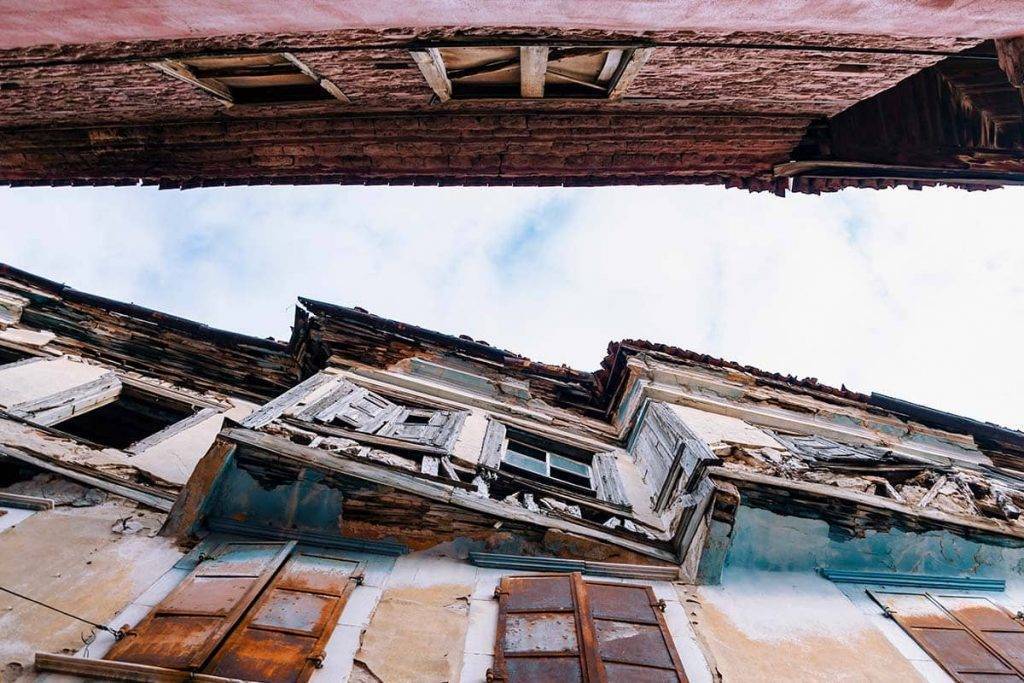 The entire picture is dominated by the design of kula houses, another instance of Turkish architecture from the 19th century. These houses have private courtyards surrounded by walls, and occasionally the living room windows that look out onto the courtyard are open. The homes with street views give us a glimpse of the Ottoman private and diverse societies of life as they are represented in the architecture.
8. Mudurnu, Bolu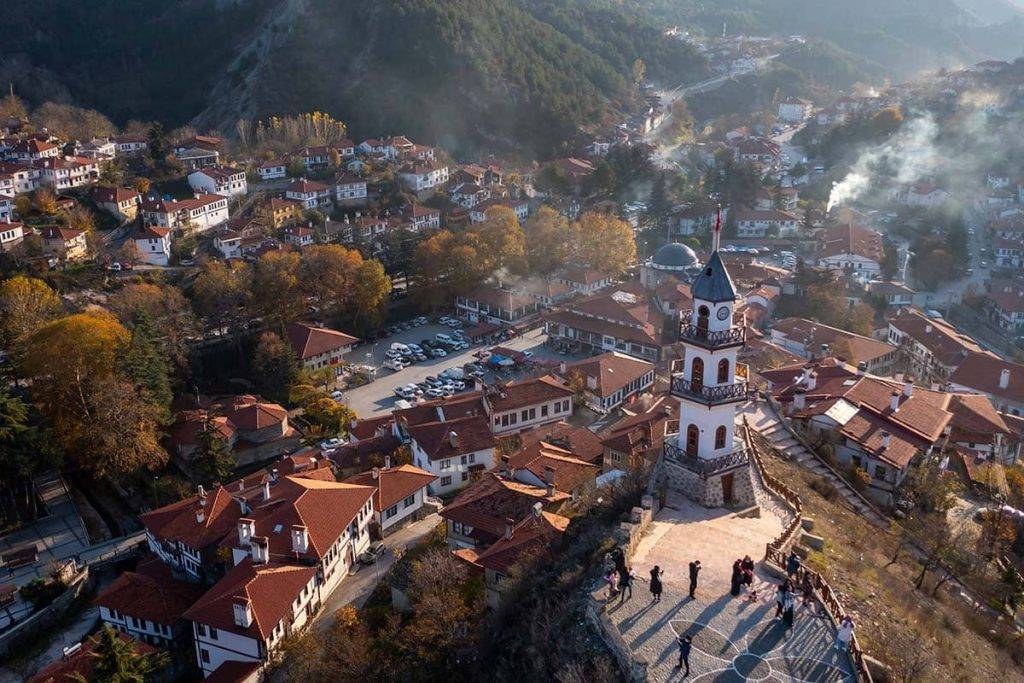 Due to Mudurnu's importance in preserving prominent ones of Turkish civil architecture, together with other landmarks, it has also been given the national designation of "Protected Urban Site" under the law. Houses in Mudurnu are taller than usual since they are built on a hillside. Over 100 structures, including homes, mosques, fountains, and hammams, are registered in the district by the law on conservation, and they also provide fascinating glimpses into life during the Ottoman era.
9. Göynük, Bolu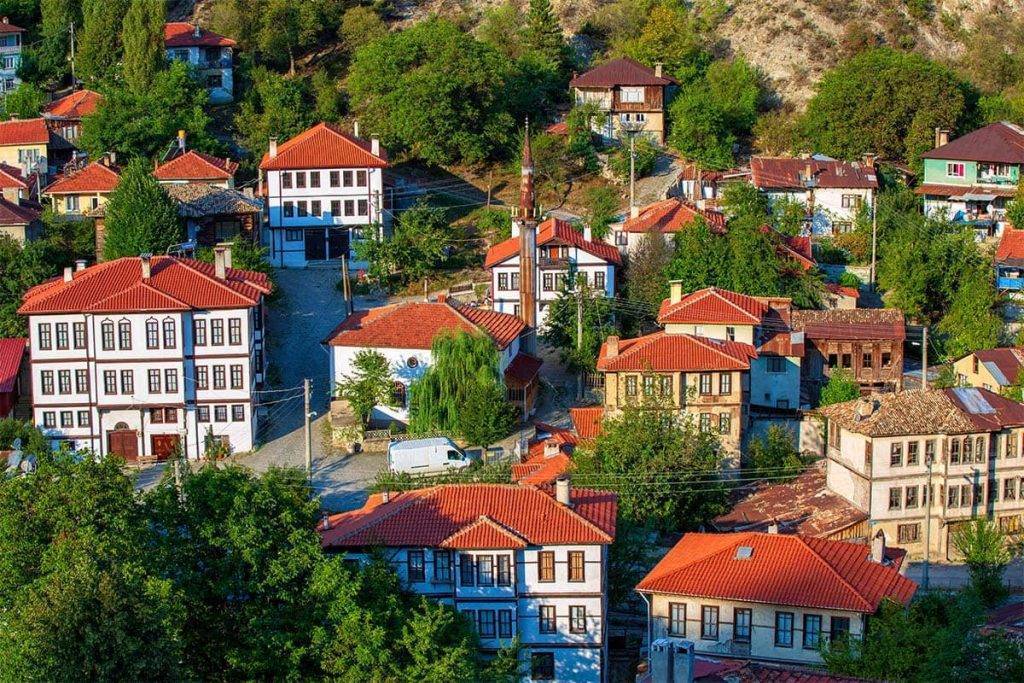 Like Mudurnu, Göynük is a Protected Urban Site; however, most of its homes were built in the 20th century. Additionally, Göynük was a part of the Cittaslow cities in 2017. The time you spend in Göynük, surrounded by beautiful scenery, will undoubtedly cleanse your mind and relieve all the stress.
Any visitor would consider it a blessing to experience the slow pace of life in these historical and culturally significant towns. What are you waiting for? Please apply for a turkey e visa online, their doors are wide open, and they are ready to make you feel at home while you go through time.
10. Tirilye, Bursa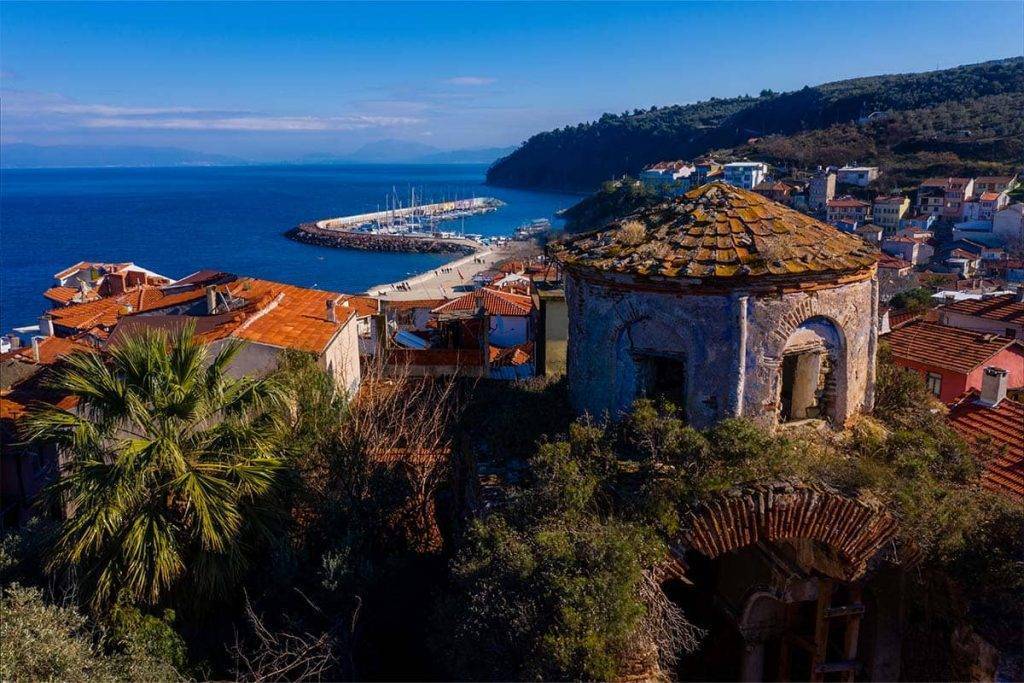 The tire is an old Rûmian town that thrived throughout the Ottoman era. It is situated on each side of a valley, surrounded by olive groves on its inland side and with stunning Marmara blue colours on the other. The community still engages in its traditional olive cultivation, wine production, and sericulture activities, and it displays outstanding examples of Eastern Roman architecture. The town welcomes visitors with its gorgeous landscape, historical landmarks, and rich culture!