Even though Ankara was not officially listed as Turkey's capital until 1923, the city has long been regarded as a sign of the country's independence and civilization. Ankara is rich in history and culture, although being eclipsed by Istanbul in terms of tourism. The Turkish capital is an attraction of itself, including Roman ruins and Ottoman castles. The best things to see and do in Ankara are mentioned below.
Apply for a Turkey visa online and visit Ankara, where you can see the tomb of Kemal Atatürk, the first president of the Turkish Republic, and learn about the city's history.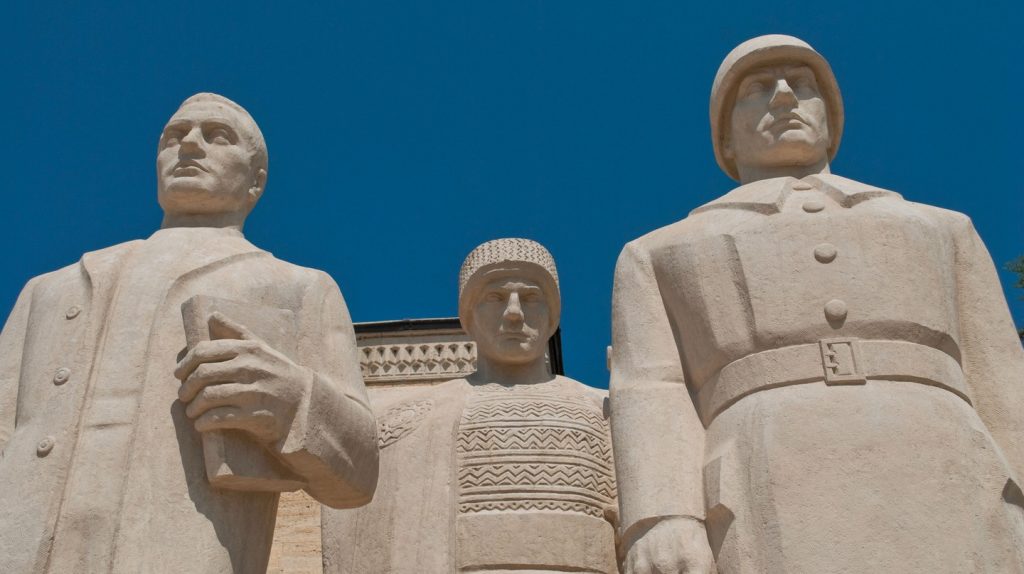 Anıtkabir
The mausoleums of Turkey's first and second presidents are brilliantly designed museums that attract visitors, historians, and architects alike. This massive facility is divided into four parts. The Road of Lions is a long way where Turkish troops march on parade days, while Peace Park is home to a Turkish flag made entirely of flowers and is bursting with flora. There's also the Ceremonial Plaza and the Hall of Honor, which contains Ataturk's mausoleum.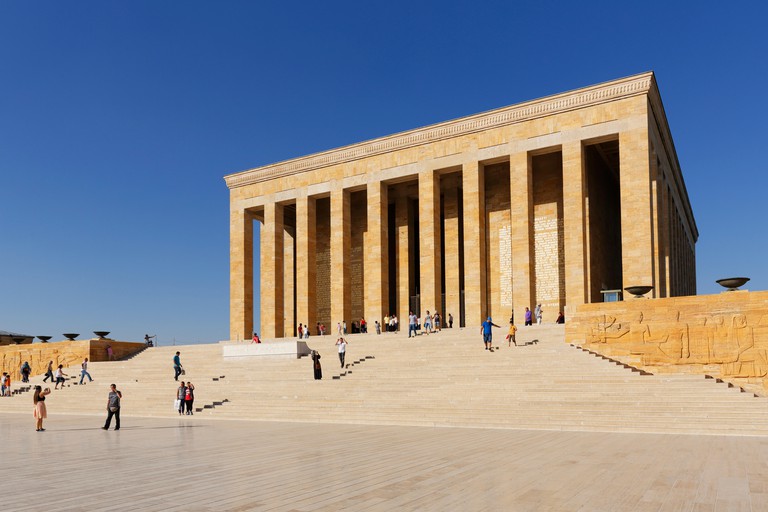 Ankara Castle (Kalesi)
Unlike the fairytale castles described in stories, this fort is massive, thick, and military in origin. It included spectacular crenellations atop four massive walls, with 42 polygonal towers at various lengths and was built during Ottoman times. Although the walk uphill to the castle is challenging, the magnificent view from the top is well worth it, as is the busy market with hundreds of little shops offering a variety of gifts.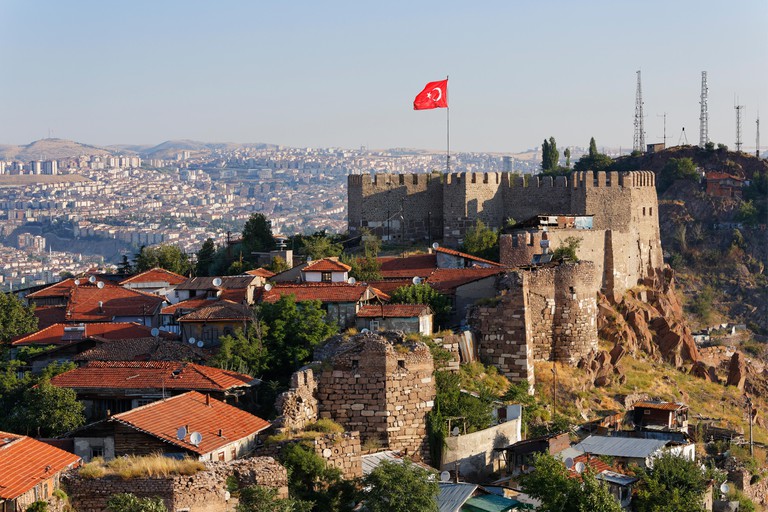 Atakule
Atakule is a 125-meter telecommunications and observation tower that was built in 1989. (410ft). In Turkish, 'Ata' means ancestor, and 'kule' means tower. This is a historical monument in Ankaya's administrative region, with an open terrace offering views of the city. Visit Sevilla, the in-house restaurant, for dinner with a view. It spins a full 360 degrees every hour, providing spectacular views while you dine.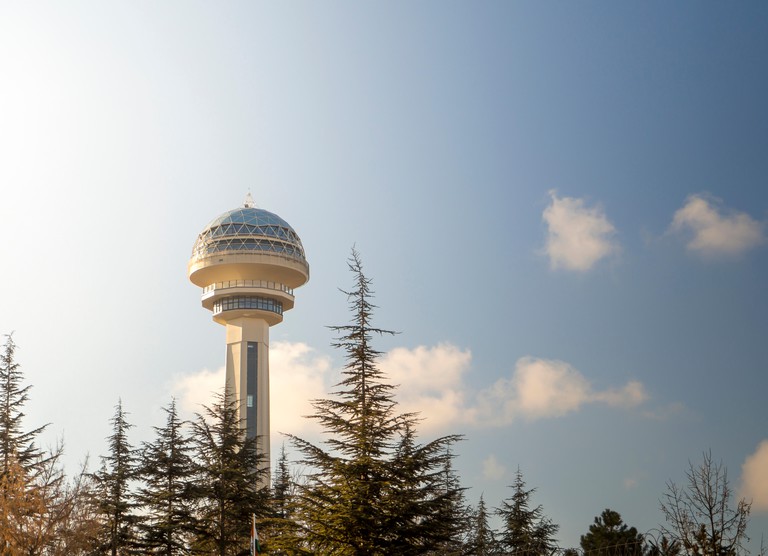 Museum of Anatolian Civilizations
The Museum of Anatolian Civilizations is located in two beautiful Ottoman-era buildings in the Atpazari area, not far from the castle. The museum, which has an extensive range of Anatolian archaeology arranged chronologically in displays spanning from the Paleozoic period to the current day, serves as an introduction to Turkey's and Ankara's ancient past. You'll find a variety of bone and stone tools, Neolithic mother-goddess sculptures, earthenware receptacles and stamps, as well as hundreds of gold-plated artefacts.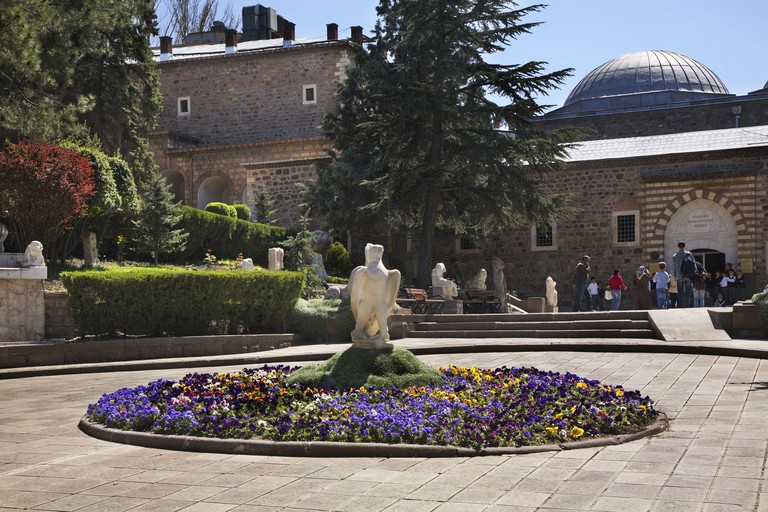 Gençlik Park
If you take the train to Ankara, the Ferris wheel in Gençlik Park will be one of the first sights you notice as you approach the station. This is a unique public place, including a swimming pool, an amusement park, an open-air theatre, and two miniature trains among its over 28 hectares (70 acres) of flora and water features. Every evening, a beautiful light display takes place in the main pool, which is quite popular with the kids. There are also over 40 shops selling every conceivable pleasure; dondurma (Turkish ice cream) and fresh corn-on-the-cob are must-tries.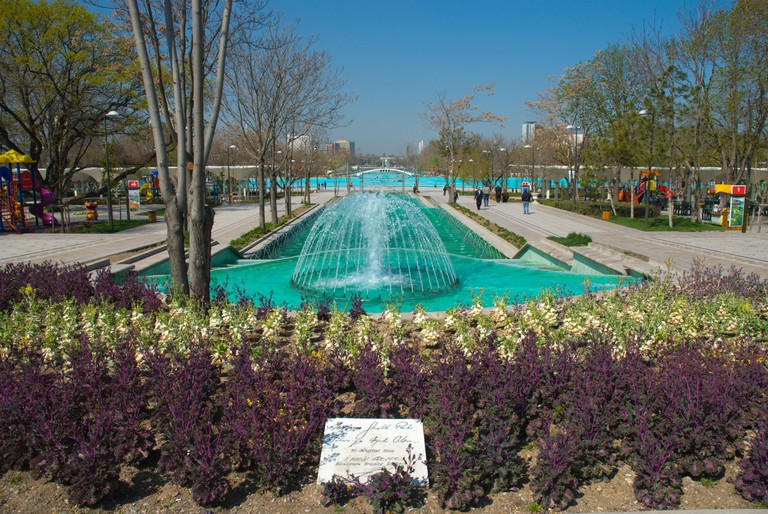 Çengelhan Rahmi M. Koç Museum
Next to Ankara Castle is the Cengelhan Rahmi M. Koç Museum, which houses a range of industrial exhibits related to transportation, industry, and communications. The Koç family, who are incredibly wealthy, have graciously given the majority of these. Adults and children alike will enjoy roaming the rooms and admiring the antiques and curios. Children's toys and ancient technology, as well as full-size ships and aircraft, are among them. This museum is the best way to spend a day, with many interactive exhibits and activities, including a free train trip – especially since there's a great spot to dine, Divan Café, with outside seating for nice weather.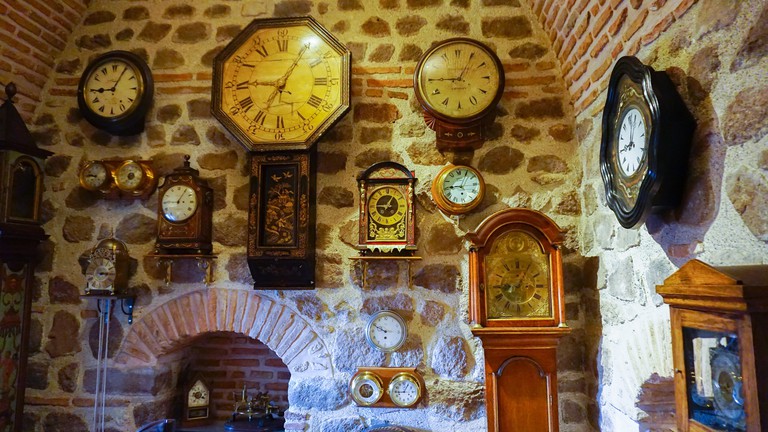 Ankara Festivals
Try to schedule your visit to Ankara to coincide with a fantastic festival. The Ankara International Film Festival takes place every year in April and May, with around a dozen activities every day throughout the month. Then there's the Ankara Music Festival, where foreign musical institutions and local cultural groups provide world-class European and Turkish music to the city every April. The Ankara International Cartoon Festival, which takes place in April, is well-known for its significant cartoon competition. Professional cartoonists from all around Turkey submit their work to be judged by a secret committee. Every May, the Flying Broom International Women's Film Festival honours women's contributions to cinema. Ankara International Dance Festival, which takes place in December, features performances, presentations, and workshops by globally famous dancers and artists to celebrate the performing arts and design sectors.
Kuyumcular Çarşısı in Beypazarı
Beypazari is a historical city 100 kilometres (62 miles) from the capital in the province of Ankara. You'll be attracted to the local jewellery market, which is noted for its silverwork, as will many other tourists, in quest of glittering souvenirs. You might expect to depart with a variety of items and products because there are so many merchants. Bring your camera; the historic houses and winding streets provide a unique atmosphere. First, pack your bags and apply for a turkey visa, then read the entire article.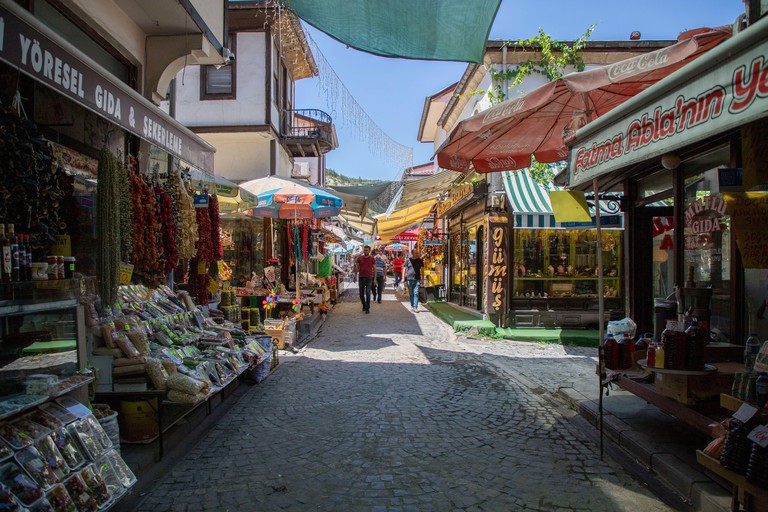 Haci Bayram Mosque
The Haci Bayram Mosque was built in the 15th century and is dedicated to the Turkish Sufi and poet Haci Bayram Veli. It is thought of as one of the most historically significant mosques in Ankara if not all of Turkey. Make a point of finding the Arabic writing on the walls and the painted engraving that make up the structure's different distinctive elements. Many people come for prayer and other religious purposes, but you're free to stop by and admire the design and history.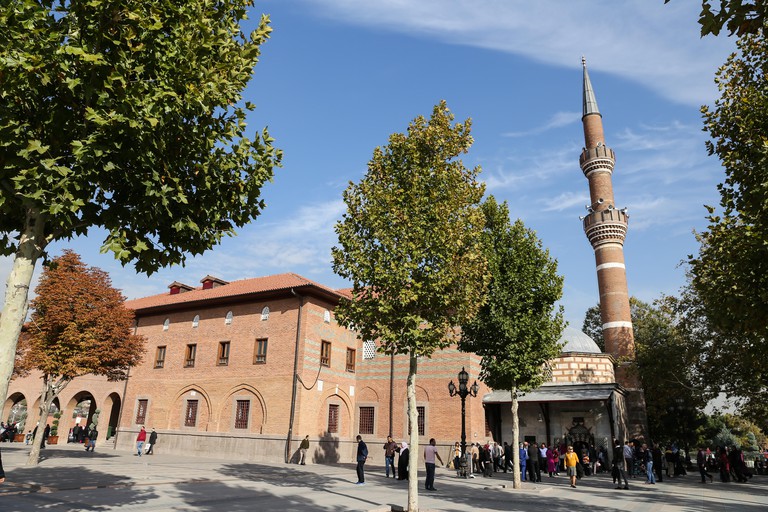 Kuğulu Park
This small, centrally placed park is ideal for children who need to expend some energy. It's a bit of an urban oasis, with thickly planted trees and vegetation and a big duck pond (also home to swans) in its heart. Children eat the birds and run across the small wooden bridges, and there is also a popular playground. Meanwhile, parents may unwind with a cup of coffee from the outside café or take a seat on the nearby grassy slope.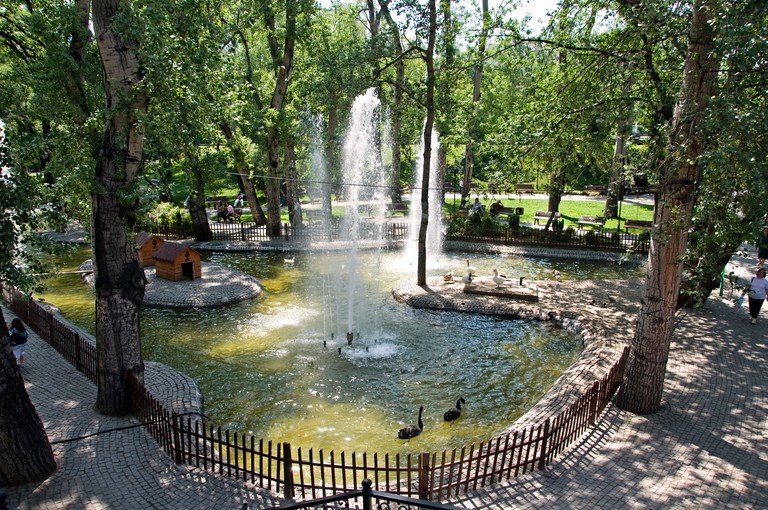 Roman Bath
Caracalla built these baths in the third century, who ruled as Roman Emperor from 198 to 217 CE. They were divided into three main rooms: the caldarium (hot bath), tepidarium (warm bath), and frigidarium (cold bath) (cold bath). The baths were used until they were destroyed by fire in the ninth century, leaving only the basement and first-floor ruins. Even as you idle in the semi-dark, picture the splendour of the past, the sense of wonder and secret that surrounds them is apparent.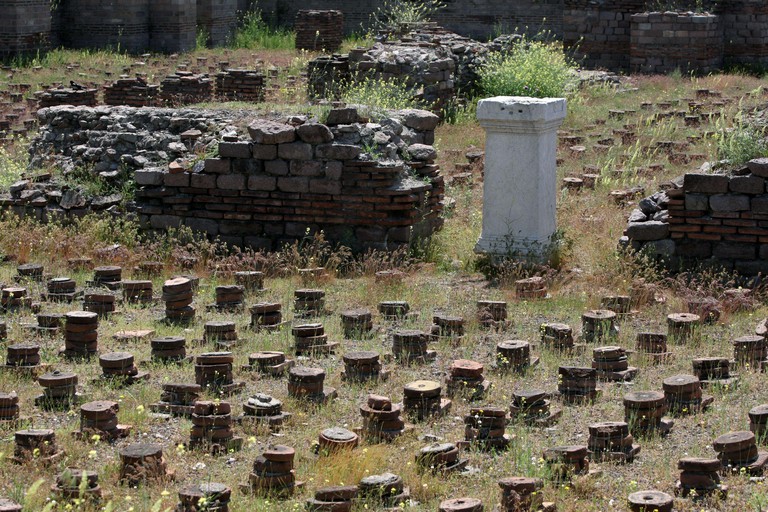 Wonderland Eurasia
This massive theme park, located about 10 minutes outside the city, is Turkey's equivalent to Disney World. It's one of Europe's largest theme parks, with 26 big rollercoaster rides and dozens of smaller attractions and activities spread around the 130-hectare (321-acre) property. There's also a massive multi-dimensional theatre, a massive Dinosaur Jungle with a 70-meter-long beast, and fountains blasting water more than 120 metres (394 feet) into the air.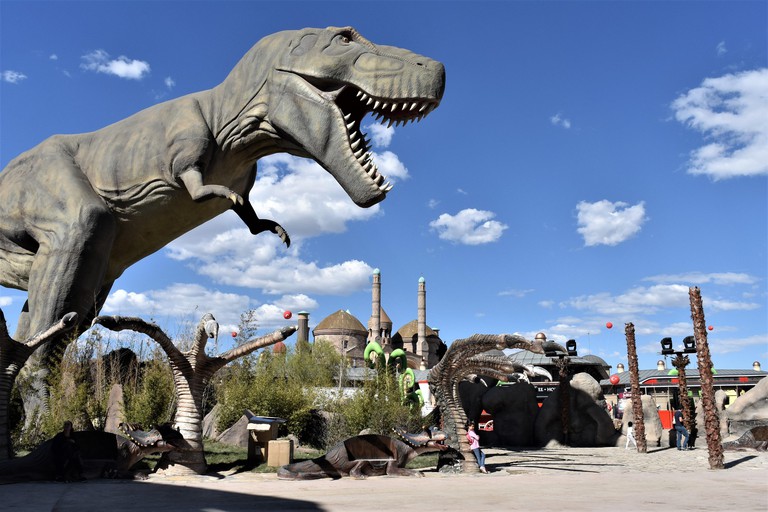 CerModern
This modern art and photography venue, housed in a former railway factory in the city centre, is a must-see not just for what it holds but also as a beautiful example of repurposed architecture. The building itself is a standout, with the train sheds converted into light-filled, airy exhibition halls full of contemporary art and sculpture and a modern wing holding a superb cafe and bookstore, as is the situation with all outstanding museums. There are lots to see and do in Ankara, So without wasting time, apply for your turkey e visa online now.