Istanbul's rich culture and architecture are two of the main reasons tourists travel in flocks to this lovely European city. Add one more reason to the list: Istanbul's beaches. The peninsular region, which the Black Sea borders, the Sea of Marmara, and the Bosporus Strait, has many beaches where you may sunbathe. The summers in Istanbul are scorching, luring visitors to the sandy, sunny beaches surrounding the city. Apply sunscreen and bask in the sun while a gentle wind from the water touches your hair. Indulge in a variety of summer sports activities on the beaches of Istanbul, Turkey.
If you want to go on an exotic beach vacation, first apply for a Turkey visa online and make a point of visiting these beautiful Istanbul beaches for a peaceful holiday. These beaches don't just feature sunbathing areas; they also have clubs where you can chill, drink, relax, and have a good time!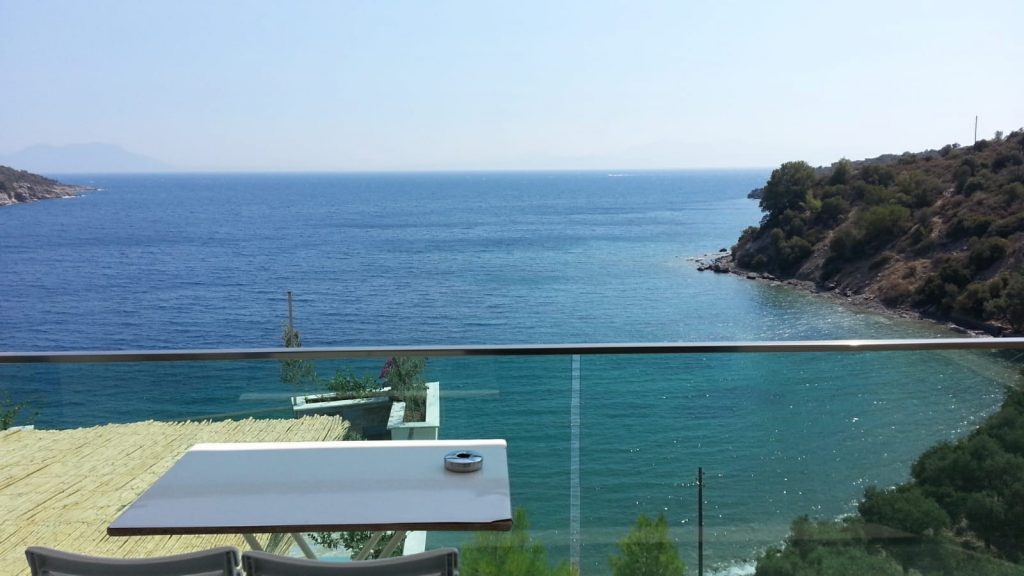 Babylon Beach Sound Garden
Babylon Kilyos, the most intimate of all Istanbul beaches, is ideal for families and children to have a joyful, sunny day at the beach. A beautiful beach mood is created by the mountains and the lush vegetation of the shore.
On this beach, there are a plethora of recreational opportunities. With the teenagers, play a game of volleyball or badminton. Alternatively, you may acquire a summer tan by lounging on the beach's soft sand. The quite beachside is a great place to get away from the hustle and bustle of the city.
On the beach, many food vendors are selling grilled fish, hamburgers, and cheese sandwiches. At Babylon Beach, the evenings are all about live DJ music.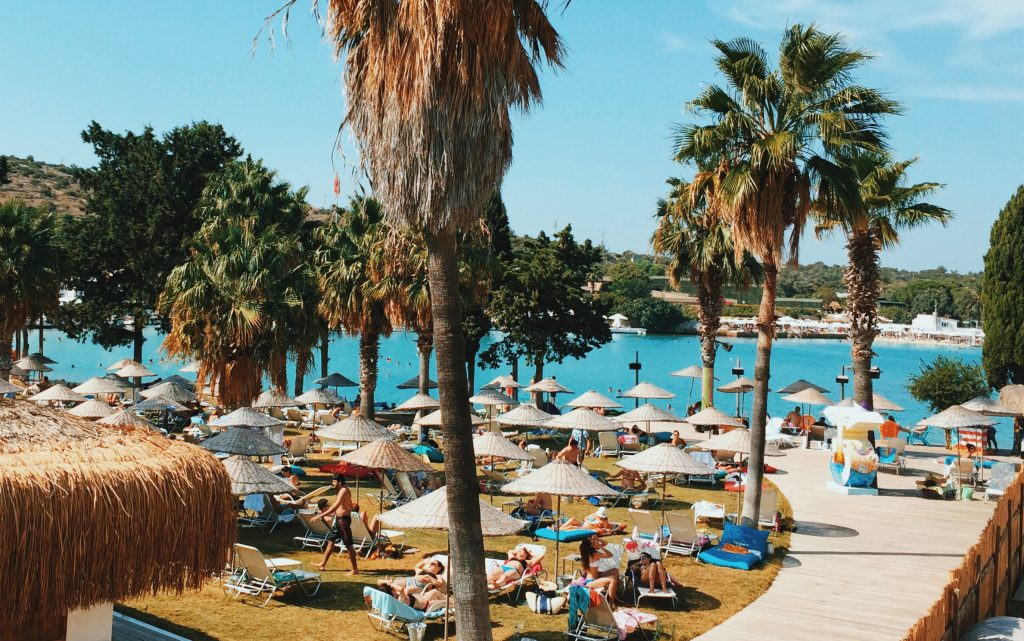 2. Uzunya Beach
Uzunya Beach, one of Istanbul's most beautiful beach destinations, is ideal for a weekend escape. It's in the Kilyos area of Demircikoy, about an hour's drive from Istanbul.
With thrilling caravan camping and walking options at your disposal, be one-on-one with nature at this secluded bay in Istanbul. Motorbikes racing on the beach are must-see.
The small cove beach offers a warm and relaxing ambience. The Uzunya Beach Restaurant, which is known for its excellent fish, serves exquisite cuisine.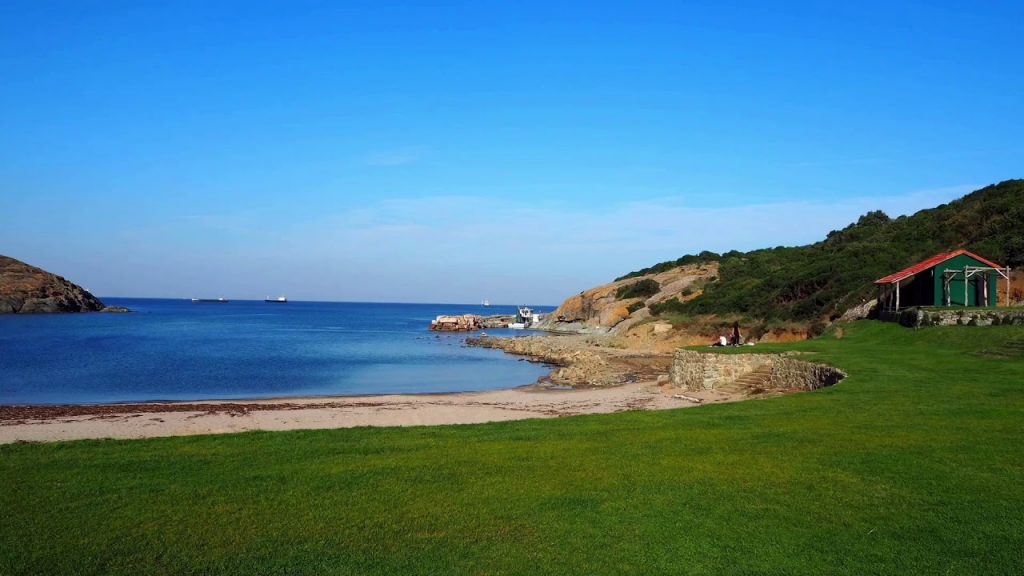 3. True Blue Beach
The beautiful sandy beach is the coldest spot in Istanbul, where people gather to spend a wild weekend of fun. However, true Blue is one of Istanbul's free beaches because of its enticing sunsets and vibrant environment. As you lay back and relax on your beach chair, you can see the distant sailing boats of Kalami Marina floating into the sunset.
The beach club features a luxurious pool, a Mediterranean restaurant, and a bar where you can get tipsy on the best cocktails. In addition, you may dance to the greatest of music at this renowned venue for live music concerts and events in the evenings. The beach's upbeat mood lingers on you for a long time. It is without a doubt one of Turkey's most beautiful beaches.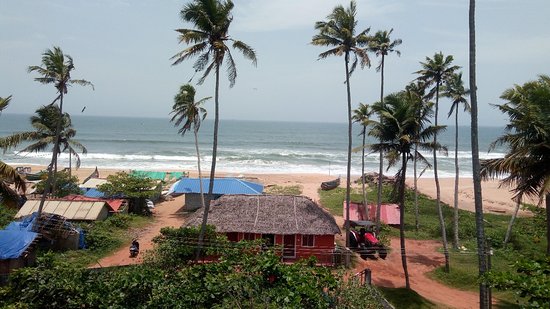 4. BURC Beach
Among all the beaches in the Istanbul area, BURC is the most popular. Thousands of people go to the beach over the weekend to enjoy the warm sands and massive waves. The 1-kilometre sandy beach is studded with colourful beach umbrellas and is located on the Black Seashore.
Get your teeth into the variety of water sports available on this beach. Kiteboarding, catamaran sailing, beach volleyball, football, windsurfing, and surfing are just a few of the activities available. Every year, they even hold a kitesurfing tournament, which you should not miss.
Istanbul's Bogazici University owns the beach. As a result, you can also benefit from substantial savings whether you are a student or an alumnus.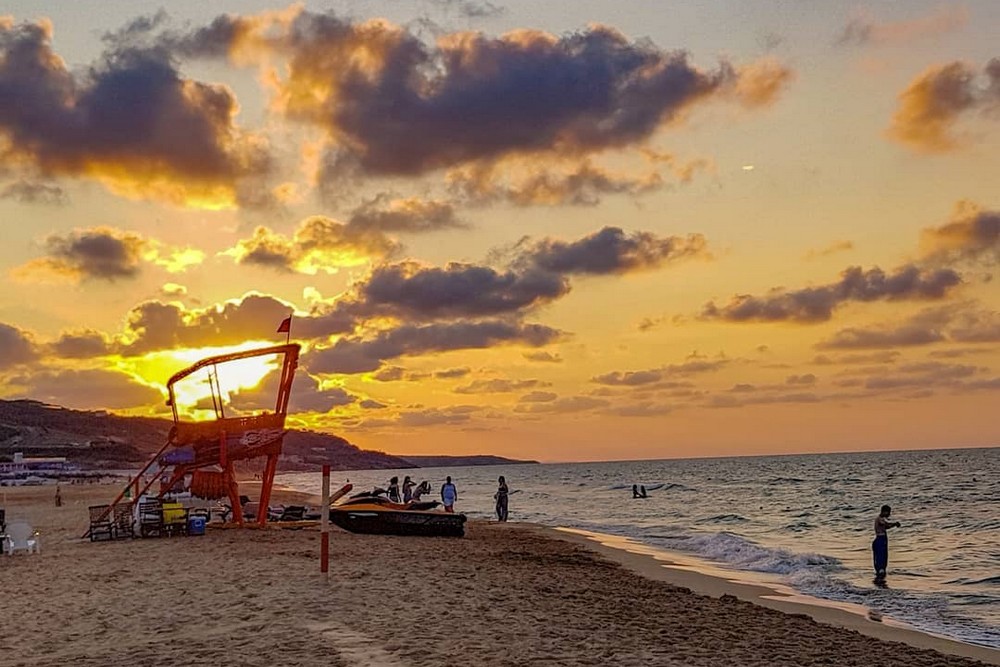 5. Dalia Beach Club
Because of its peaceful and quiet ambience, Dalia Beach Club is the most intimate of all Istanbul beaches. The beautiful green grass of the beach, close to Solar Beach, is covered with rattan umbrellas and comfy lounge furniture.
Water sports and hiking trips are available in the area for adventure seekers. Canoes and paddleboats are available for hire. Don't miss the beachside booths selling natural local items from the region.
Dalia Beach Cafe's Turkish cuisine will have you drooling and begging for more. Here, the seafood selection is delicious.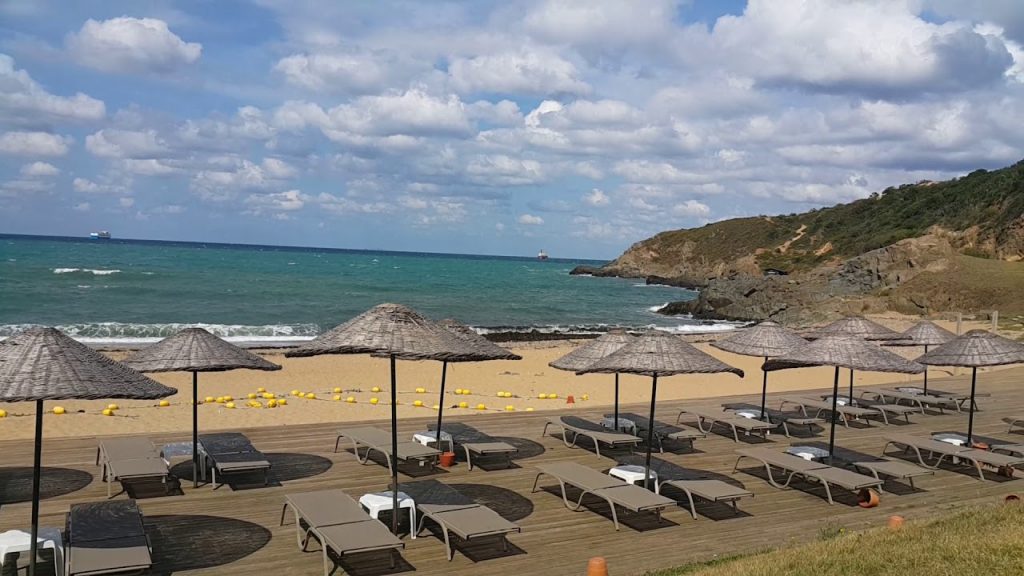 6. Golden Beach
Out of all the Istanbul beaches, Golden Beach is a great place to visit if you want to spend your holidays. The quiet beach, complete with wooden huts and boutique hotels, promises a relief and relaxation heaven.
Enjoy the sun in one of the private bays or participate in sports like diving and surfing. Golden Beach is one of the greatest places in Turkey to go snorkelling. The Golden Beach Club even has an exquisite lake that gleams blue in the light.
The club restaurant, which also has a bustling bar, serves exquisite Turkish cuisine. In addition, Golden Beach, more than any other beach in Istanbul, provides much-needed privacy and calm.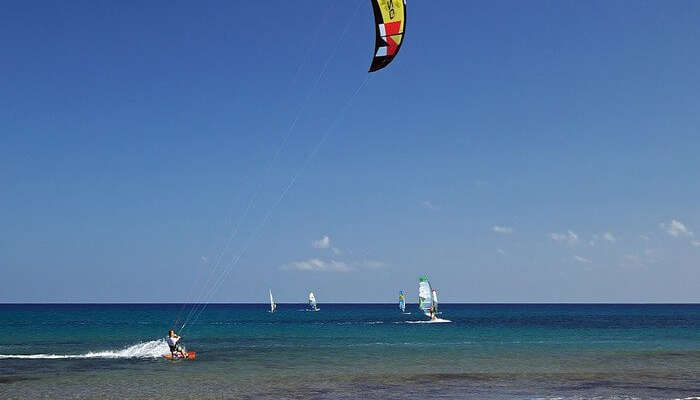 7. Suma Beach Club
Suma Beach Club is one of the few beaches near Taksim in Istanbul where you may let your hair down. The nightlife in this city competes with that of the clubs in Bosphorus and Taksim. For a few whiles, you will forget you are in Istanbul.
You may take a yoga or pilates class at night, but the greatest method to burn calories is to dance like crazy. DJs line up every Friday and Saturday to perform great music till late. Of all the Istanbul beaches, this is the one where the party lasts till six a.m.
Hammocks are strewn throughout the beach shacks, where you may relax and soak up some Vitamin D. It is the finest spot in Istanbul for travellers to meet new people in a strange city.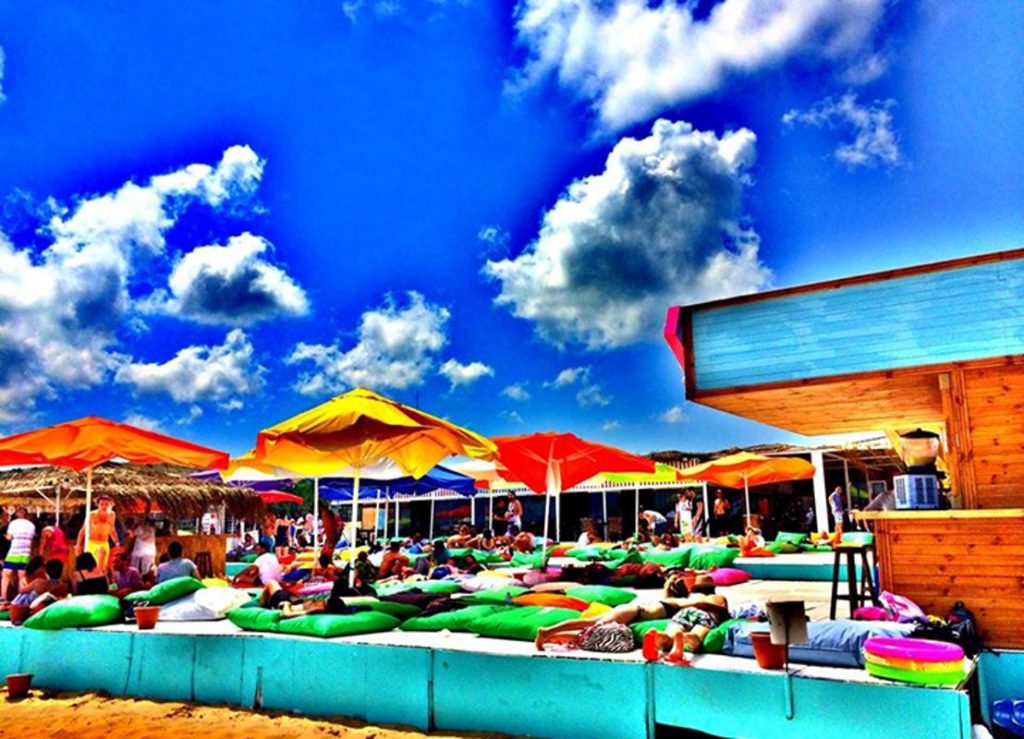 8. Nakibey Beach
Nakibey Beach, which opened in 1984, is one of Istanbul's safest beaches. The water is shallow and safe for swimming at any time. In addition, it provides a peaceful setting for families to spend quality time together.
The island's beach bungalows are ideal for spending time with family and friends. Build sandcastles with your kids, or get a beautiful body tan while relaxing on the warm sand of the beach. The beachside food trucks are known for their fries and small burgers.
9. Aqua Green Beach Club: Get Indulge In Clubbing
One of Istanbul's greatest beaches is Aqua Green Beach. It draws both tourists and residents due to its gorgeous atmosphere. It has a world-class beach club with world-class services. There is a lounge, a nightclub, a restaurant, and other places where you may spend quality time with your friends or spouse.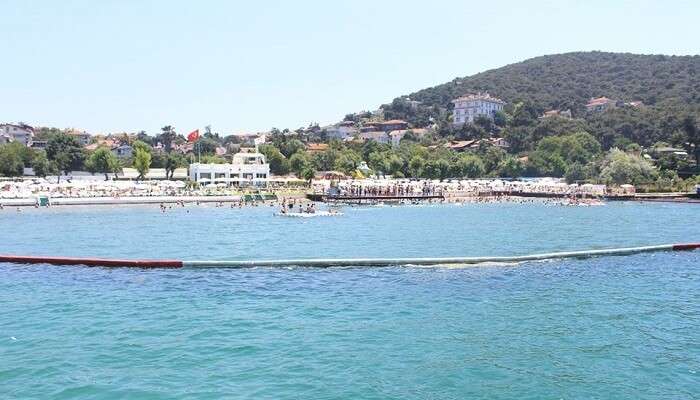 10. Buyukada Beach: The Largest Beach In Instanbul
Istanbul's Buyukada Island is one of the city's largest. Tourists visiting Buyukada Beach will have access to various amenities, including some fantastic restaurants and small cafes. Though the beach is closed to tourists due to its rocky character, it will reopen to the public once it has reached its intermediate stage. Apart from the beach's beautiful splendour, a few picnic sites along the shore are reasonably priced for visitors.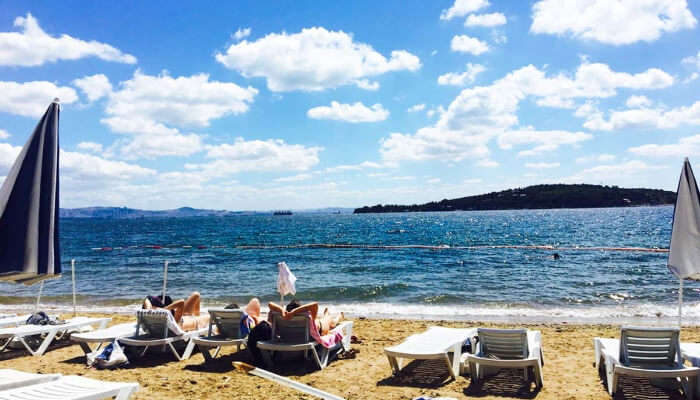 If Turkey weren't already on your bucket list, these beautiful Istanbul beaches would encourage you to add it. So, apply for a tourist turkey visa right now and have a fantastic holiday with your family or spouse with TurkeyVisaOnline.com.