For many people, a beach trip is perfect, and they like seeing the wind in their hair and the water at their feet, but there is one destination that is not considered an ideal holiday spot: an island. The princes' islands, located just off the coast of Istanbul in Turkey, are the most suitable for a holiday. Princes' Paradise, which is made up of many islands, means that its tourists have a good time. If you're curious about what to do in Istanbul's Princes Islands, prepare to board a ferry to get there before boarding a horse-drawn carriage to explore the city.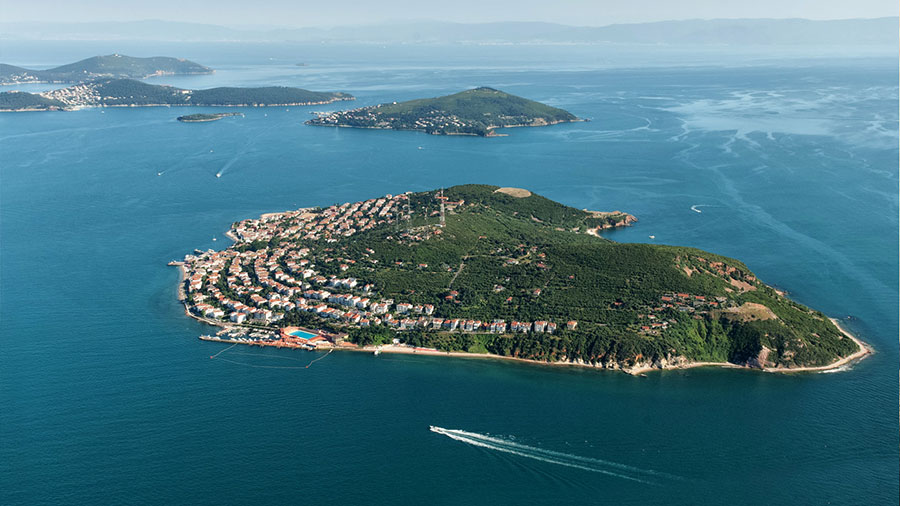 March and May are the best time to visit Istanbul. Then again between September and November. This is where you will find the best conditions in Istanbul, the smallest crowds, the most competitive hotel room rates, turkey visa and flights.
If you are still enamoured with Istanbul's charm, make time to visit these 10 islands in Istanbul for a luxurious tropical holiday.
Büyükada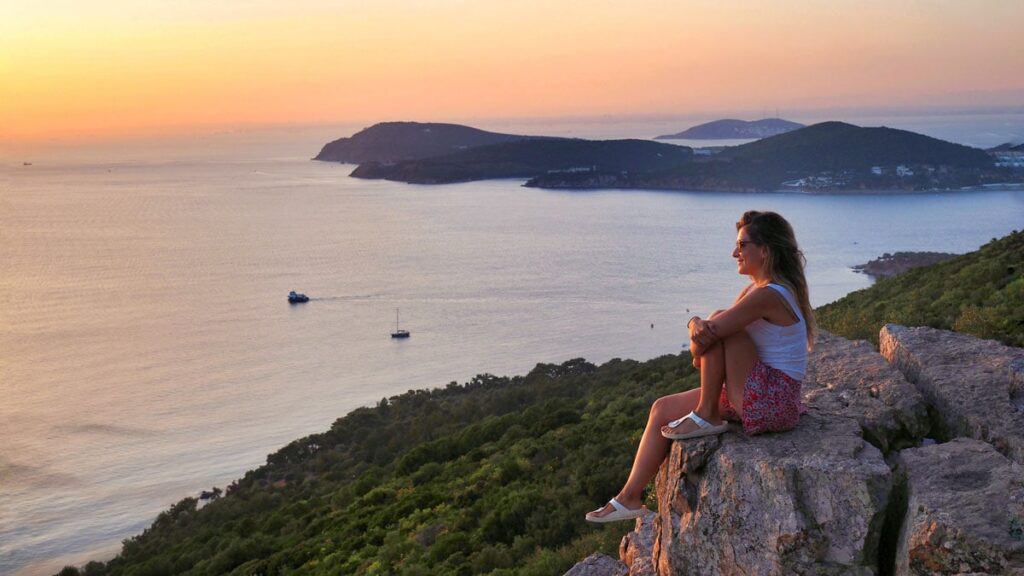 Büyükada, which translates to "Big Island" in Turkish, is the largest of the nine islands that make up the Princes Islands, a chain of islands off the coast of Istanbul. It is a neighbourhood of the Adalar district of Turkey's Istanbul province, covering approximately 5 square kilometres (2 square miles). This island has two hills near the ferry landing and is known as Isa Tepesi, which translates to "Jesus Hill" in Turkish. Agios Nikolaos has a church and a monastery in the valley created by the two hills. Still, visitors can also visit the Greek Orthodox Churches of Panagia and Hagios Demetrios, the Armenian Church of the Surp Astvadzin Verapolium and the Franciscan Church San Pacifico. 
2. Burgazada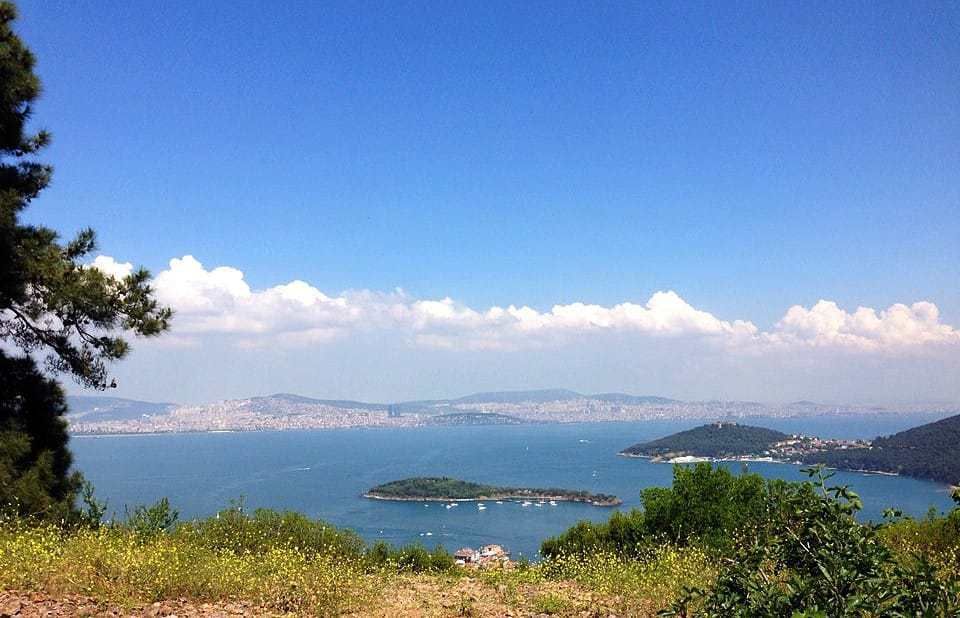 Burgazada is the third biggest of the Princes Islands' conglomeration. There is a single hill here that stretches for two kilometres. One of the most well-known Turkish islands near Istanbul is named after a fort founded by Demetrius I of Macedon (Alexander the Great's successors). Visitors should pay a visit to the Sait Faik Abasyank museum named after the writer mentioned above, who frequently used Burgazada to set his works. Though the island has long been home to the Greek minority, many from the 20th century onwards have relocated to this Paradise which happens to be one of the finest islands near Istanbul
3. Heybeliada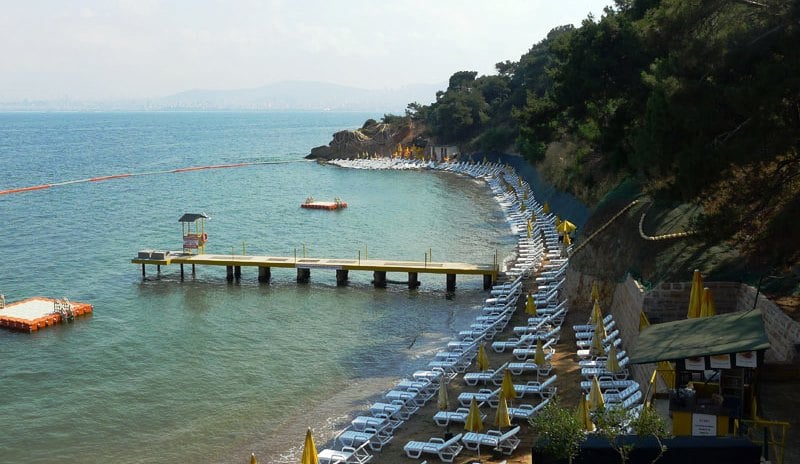 Heybeliada, also known as Heybeliada, is the second largest of the Princes Islands, located in Marmara. It is a neighbourhood in Istanbul's Adalar district. Visitors will note two magnificent pieces of art in the Naval Cadet School area upon arrival; one is named Kamariotissa and is the only Byzantine church remaining on the old islands. It was, however, the last to be constructed before Constantinople started his invasion. The other is currently the grave of Edward Baryon, Queen Elizabeth I's second ambassador from England.
4. Sivriada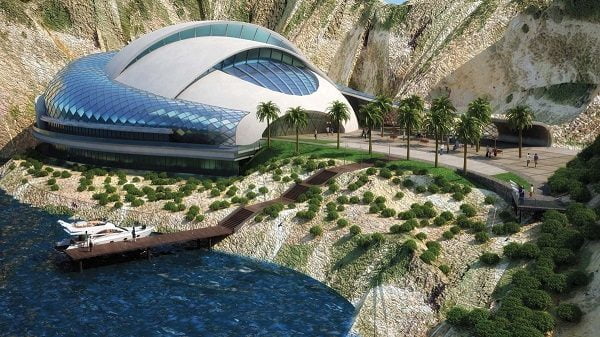 Sivriada is also known as Hayrszada, which means "useless island," and has a surface area of 0.05 km2. It is one of the Turkish islands near Istanbul. It was given this name because it is believed to have attracted God's wrath by murdering stray dogs. This island was used as a fortress and a place of worship for Byzantine priests, and a place to apprehend citizens who were considered troublemakers. Here, tourists can view the ruins of a 9th-century Byzantine monastery and a Roman settlement. The 9th century saw the construction of significant structures such as a chapel, a synagogue, and a cistern in the heart of town island.
5. Kaşık Island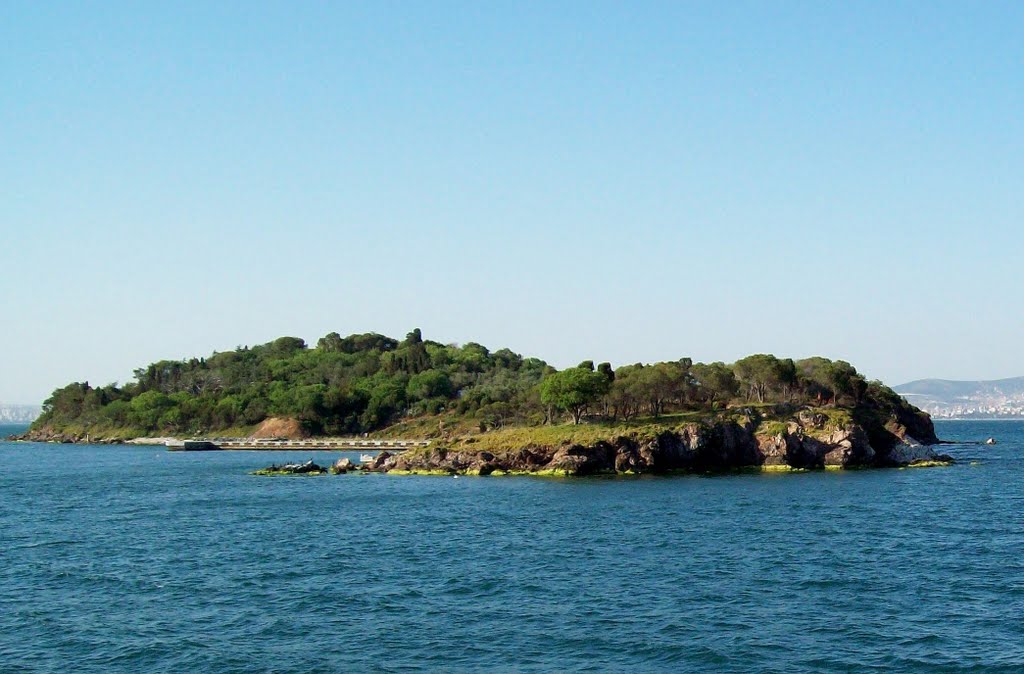 Because of its spoon-like appearance, Kaşk Island is known as "Spoon Island." One of the exciting islands near Istanbul, Turkey, is currently a private property of a Greek family known as Danon, so tourists will not be allowed to spend much time here unless they get permission from the owner or join a tourism company's tour. Be sure to sign up early for the tour because spots fill up quickly. You will have to take a yacht to go to the island, but the sandy beach and lush greenery will be a sight to see from there.
6. Sedef Island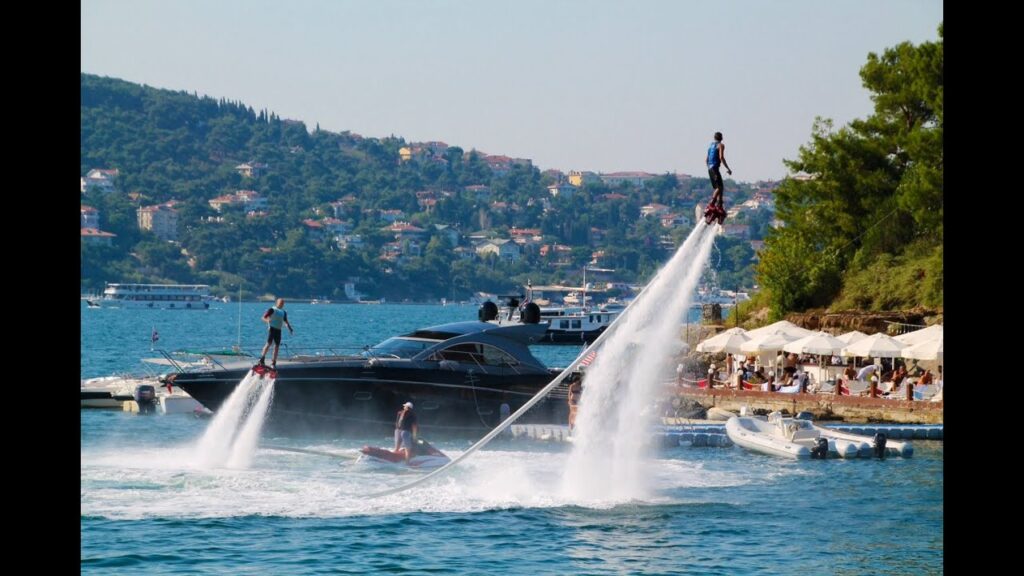 Historically, Sedef Island was known as Andircuithos or Androvitha, but it is now known as the Mother of Pearl Islands. It was one of the minor islands in the group, with a surface area of 0.157 km2. The island is primarily private property, and the owner cultivated the majority of the pine trees. He also ensured a stringent building code prohibiting houses of more than two stories to safeguard the island's climate and natural beauty.
7. Yassıada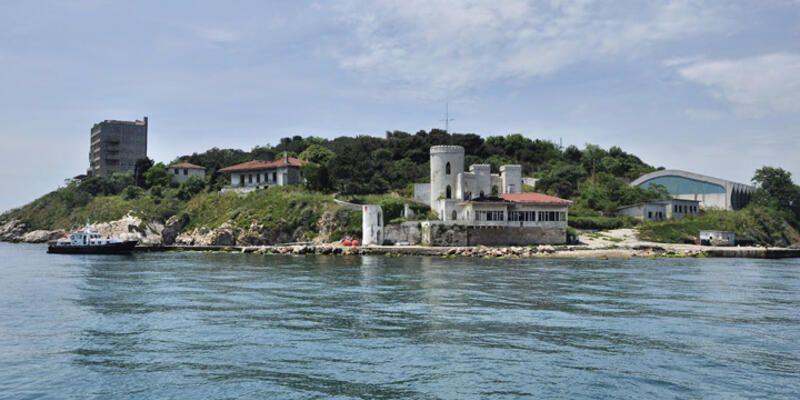 Cassada, which means "flat island," was called Democracy and Freedom Island after it was renamed, but the original name is still used. The Paradise has a plane area of 0.05 km2 and is in the Adalar district of Istanbul province, Turkey. The Byzantines mostly used Yassiada for exiling troublesome influential figures and captives from crusades. Narses, who was an Armenian Patriarch, was one such example. Even now, tourists will be able to see the four underground jail cells. The Platea Monastery, which Byzantine Emperor Theofilos founded, and a cathedral, which exiled Patriarch Ignatios built in 860, are also located here.
8. Tavşan Adası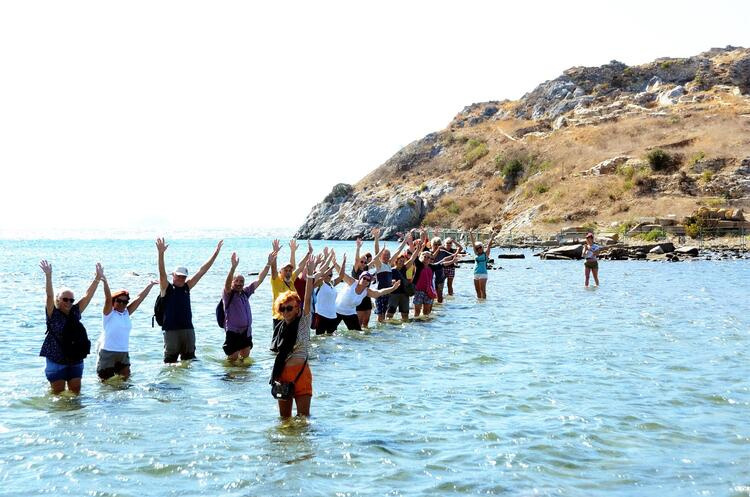 Leandros Adas is another name for Tavsan Aadasi, which means Rabbit Island. It is the tiniest of the Princes ' Islands, with an area of just 0.004 km squares (0.0015 square miles). Because of the limited distance, there are fewer places to go, but tourists who travel with a tourist group will be able to see some of the churches that still stand alongside the tiny stretch of beach. Come here to appreciate the aesthetics of the place and to take in the lush greenery.
9. Kınalıada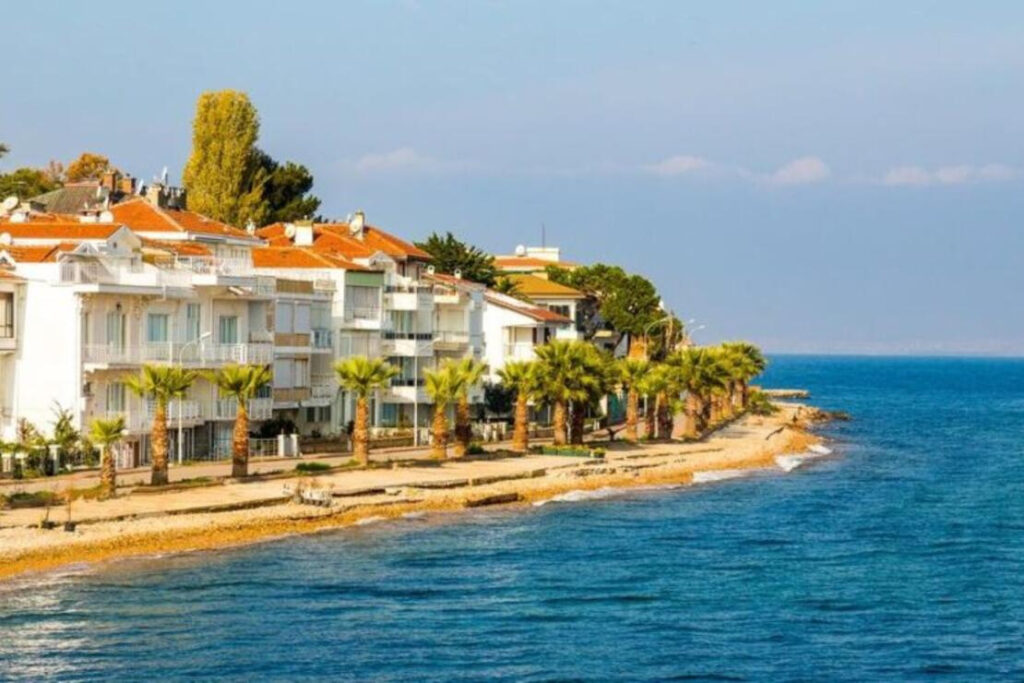 Kannada translates to "Henna Island" because the soil is reddish due to the copper and iron extracted on the island. It is also the island that is nearest to Istanbul, being only 12 kilometres to the south. It, like the other islands listed, is part of Istanbul's Adalar district. Though there were many islands from the Princes' Islands used as prisons and exile locations, Proti was the most heavily used. A ferry ride to the island takes approximately 25 minutes for a fast ferry and 40 minutes for a regular ferry.
10. Galatasaray Islet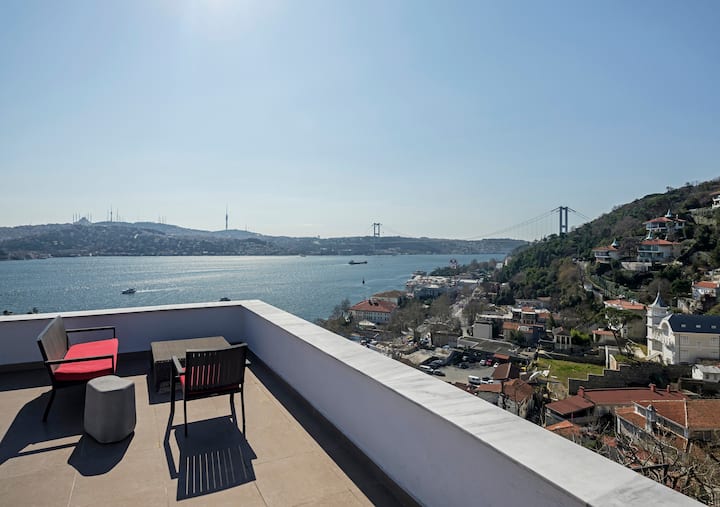 The Galatasaray Sports Club owns Galatasaray Islet, which is a small island. Six restaurants, two swimming pools, and house bars make up the island's very appealing facility. It is one of the nearest islands to Istanbul, is just 541 feet or 165 metres from the European coast and accessible with a free ferry. There are several entertainment options here and, as one would expect, several sporting facilities since a sports club runs it. From 1957 to 1968, this building housed a swimming pool used as a home for the water polo team.
Istanbul is well connected to other Turkish cities as well as international countries. To get to the Turkish islands near Istanbul, you can apply for a Turkey visa online from any country, any place wherever you have citizenship and get your turkey e visa online on your registered email address.