Due to the early start of winter in Istanbul, November becomes a more difficult month for locals and foreigners, with an average temperature of 14°C and 102 mm of snowfall. The weather is gradually getting more relaxed, and the city is becoming quiet. We recommend bringing a medium coat and a portable umbrella to balance chilly and mild cold.
Istanbul's Top 10 Attractions in November 2020
There are various activities in Istanbul, and it is difficult to include all the finest attractions. We've combined a list of the most interesting ones that are appropriate for November. Apply for a turkey visa online first, then read the entire article.
To better understand what to do in Istanbul, check out our Istanbul attractions opening hours and fees, one day Istanbul itinerary, or three-day Istanbul itinerary.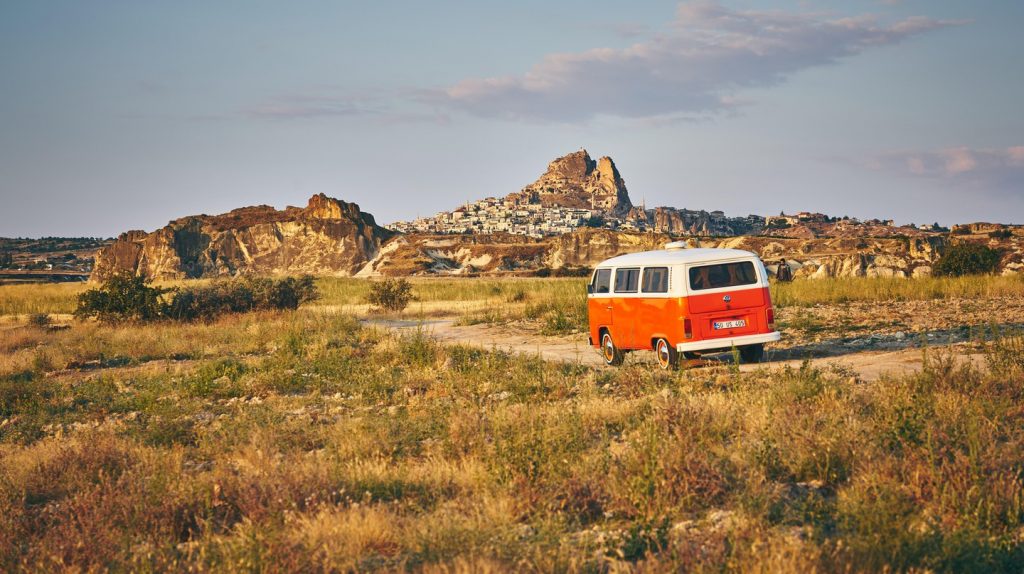 1. Visit Topkapi Palace, Hagia Sophia & Basilica Cistern Trio
Hagia Sophia Museum
This is a must-see attraction on every Istanbul itinerary. The famous Hagia Sophia Museum would be the first destination if you just had one day in Istanbul.
It's like going into the holy worlds of Christianity and Islam, which have mingled on the shell-like apse and under a great dome, in a strange and mystical ambience with a diverse range of architectural and artworks dating back thousands of years. Golden Christian mosaics and brilliant Byzantine frescoes, for example.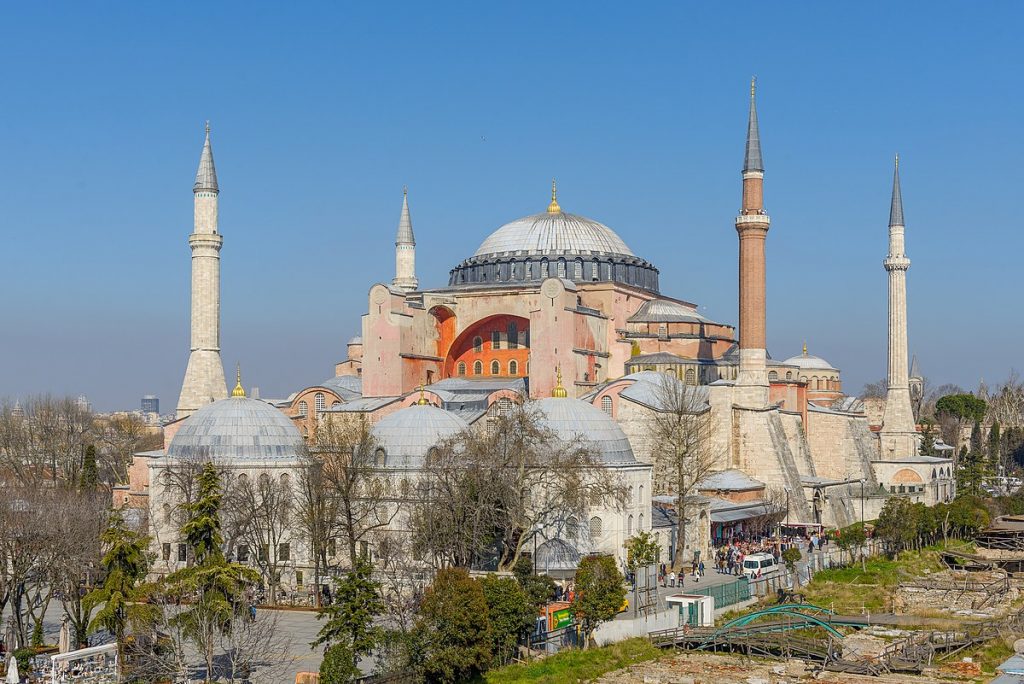 Topkapi Palace Museum
You'll be fascinated by Topkapi Palace Museum and its famous Harem section, as well as the rooms, gardens, galleries, collections, and design from the past and present.
It is a gorgeous oriental palace and one of the most important architectural masterpieces in the world. It was formerly the Ottoman Sultans' home and is now one of the world's most valuable museums.
It holds the world's best collection of Chinese porcelain, as well as the finest examples of seal, bookbinding, jewellery, and box craftsmanship, as well as calligraphy.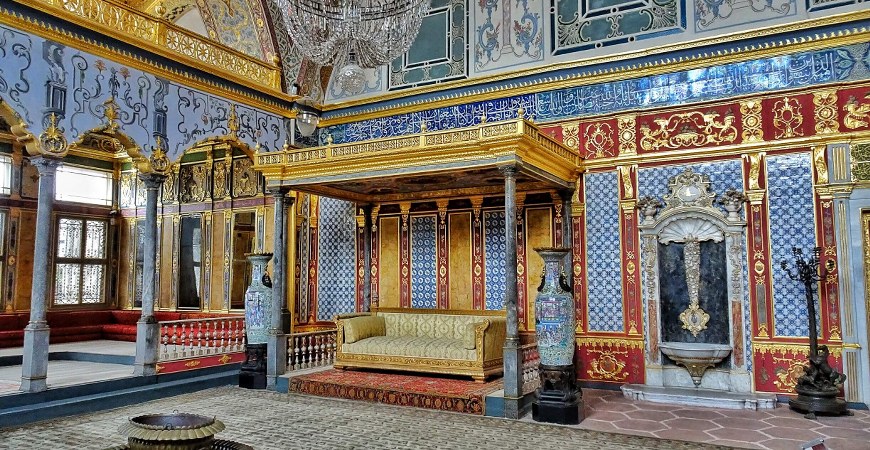 Cistern of the Basilica
The Basilica Cistern Museum is one of the city's most stunning and mystical buildings.
The two Medusa Heads, which serve as supports under the two columns at the cistern's northwest side, are the most interesting and draw the most attention.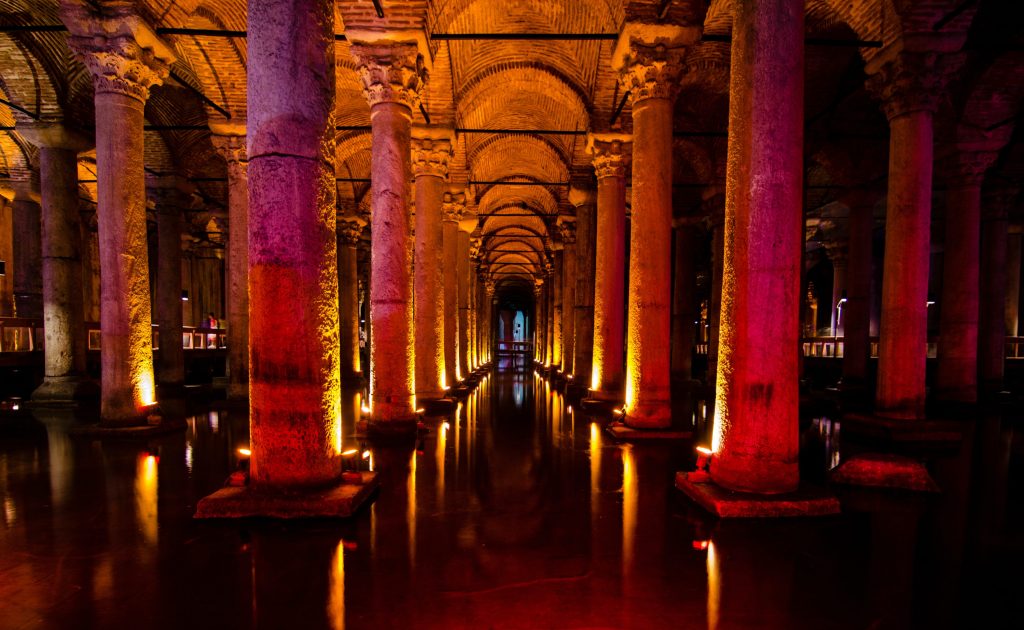 2. Visit Istanbul Archaeology Museums
Istanbul Archaeology Museums are comprised of three independent museums on the site, including The Museum of the Ancient Orient, the Tiled Pavilion, and the Archaeology Museum, making it one of the world's richest archaeology museums. Over one million collections from diverse civilizations such as Assyrian, Hittite, Egyptian, Greek, Roman, Byzantine, and Ottoman cultures are housed in museums. They have had a significant impact throughout history.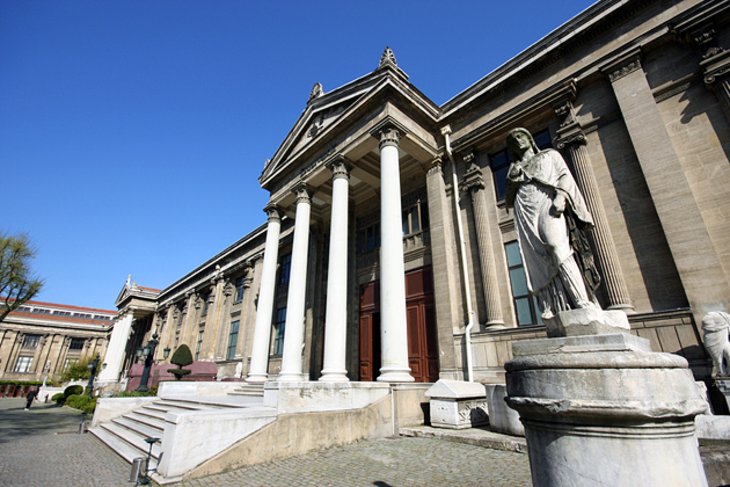 3. Visit International Book Fair
The Istanbul International Book Fair is an 8-day event for book enthusiasts hosted in cooperation with the Turkish Publishers Association every year at the TUYAP Fair Convention and Congress Center in Istanbul's Buyukcekmece district, with an average of half a million visitors each day. During the fair, you may buy books from the 800 exhibitors from Turkey and throughout the world and attend a range of events, including book signings and cultural activities.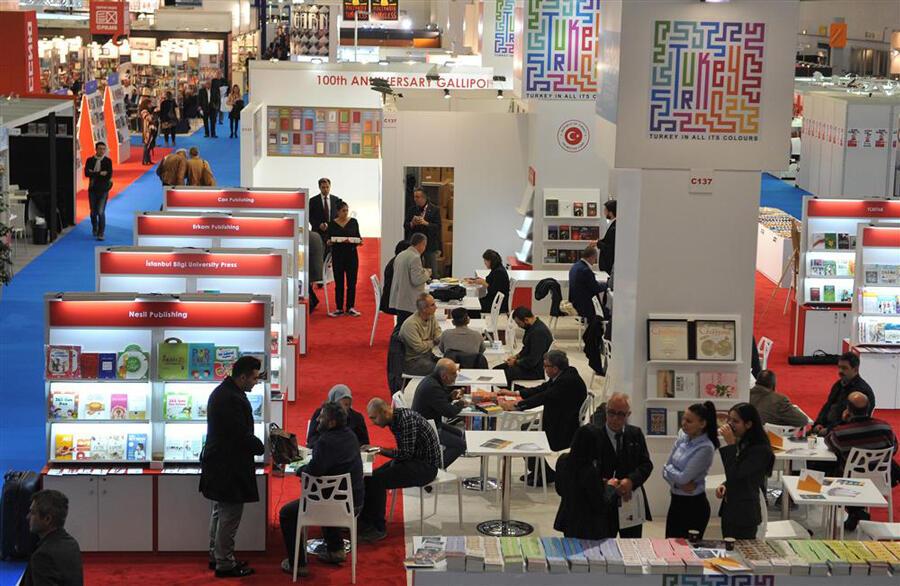 4. Historical Turkish Bath (Hammam) experience
This will be a once-in-a-lifetime experience during your vacation to Istanbul. You may have an authentic experience, relax your muscles, rest in a steam bath, and refresh your body by visiting a Turkish bath, also known as Hammam. It will be a one-of-a-kind event, and you will feel refreshed.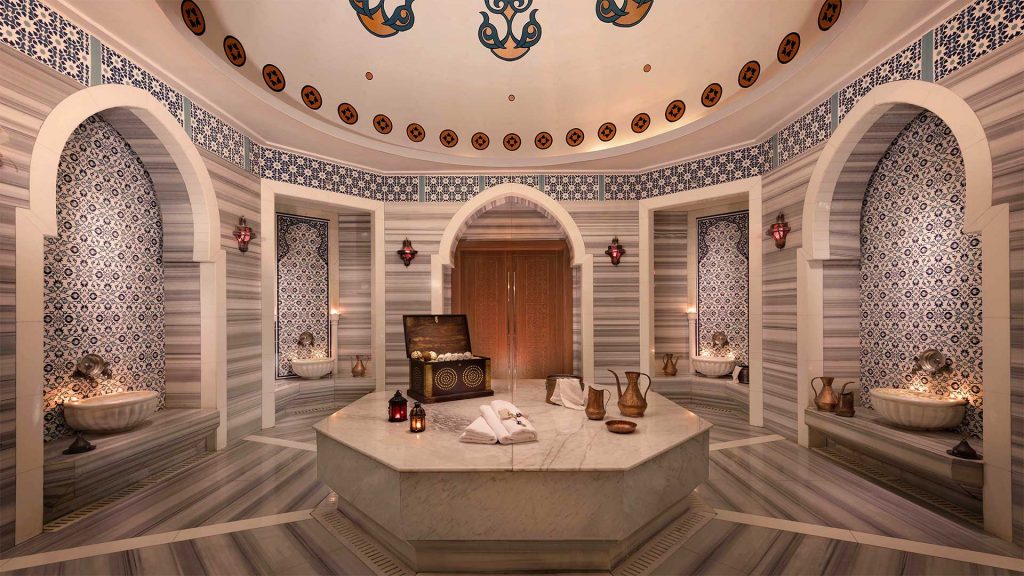 5. Whirling Dervishes Show
The Whirling Dervishes Show is one of the most popular tourist attractions in Istanbul. This is because this ritual is an infrequent event for visitors, and when they learn about it, the majority strive to attend this one-hour spectacle and see the whirling dervishes' miracle.
You may view this programme in one of two famous places. Please purchase your tickets in advance online, as they are fast selling out.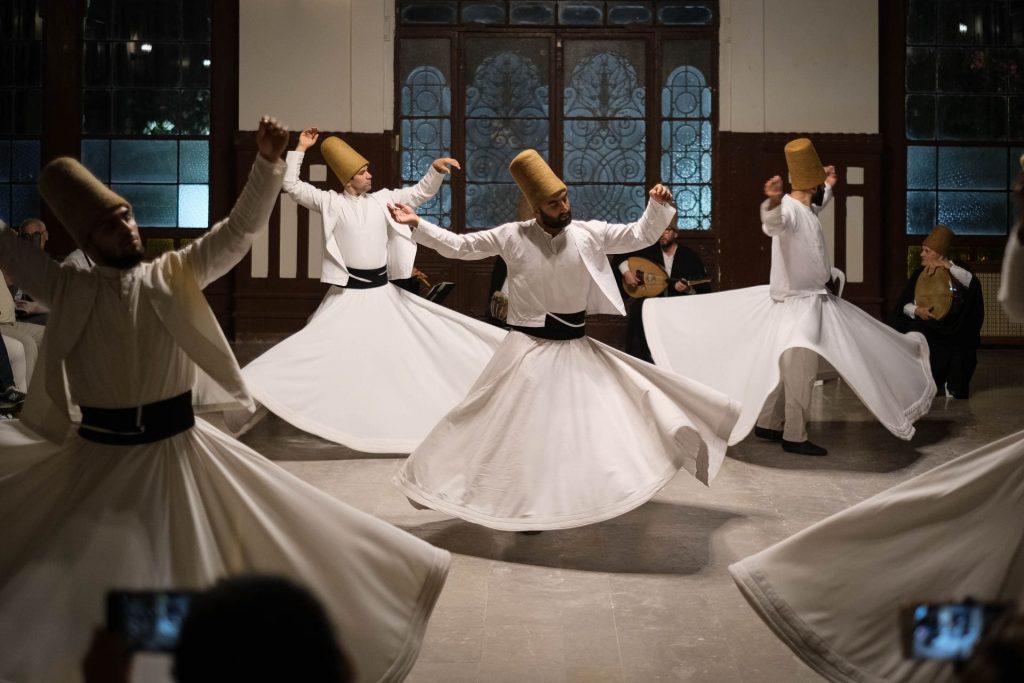 6. Visit Grand Bazaar
The Grand Bazaar (Kapali Carsi) is a must-visit mall. It is a 550+-year-old covered market with a 47,000 m2 size, making it one of the world's largest and ancient covered markets. Over 4,000 vendors offer their goods and products throughout a network of covered streets.
From the most delicate silky shawls and scarves in traditional designs to traditional things, antiques, leather products, ceramics to the famous carpets, spices, beautiful handicrafts to gold and jewellery, you can find everything here.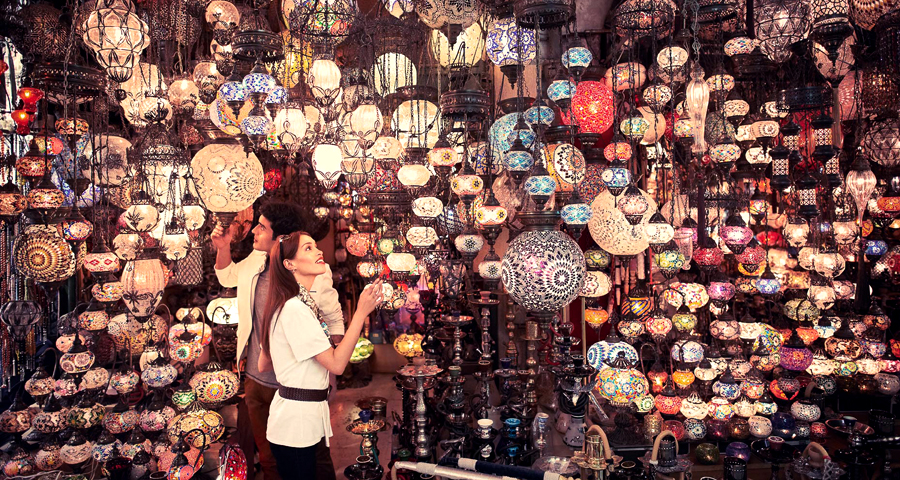 7. Visit Rahmi Koc Transport Museum
The Rahmi Koc Museum in Haskoy, Istanbul's Golden Horn, is housed in a former anchor casting, a treasure mine of machinery and other odd displays.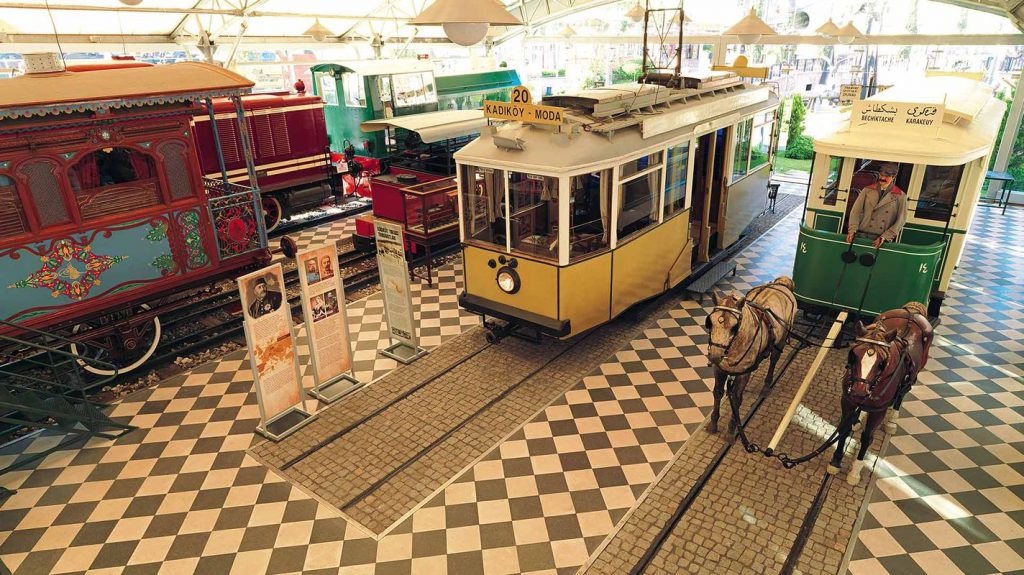 8. Enjoy at Istiklal Street
Istiklal Street is the city's most famous street and entertainment area. It's a lengthy, vibrant public strip with various businesses, restaurants, cafés, and street musicians.
There is a great Madame Tussauds Wax Museum, the incredible St. Anthony of Padua Church, and the Pera Museum.
In between strolling along Istiklal Street and taking in the busy atmosphere, stop by one of the charming restaurants along the road for lunch, dinner, or a snack.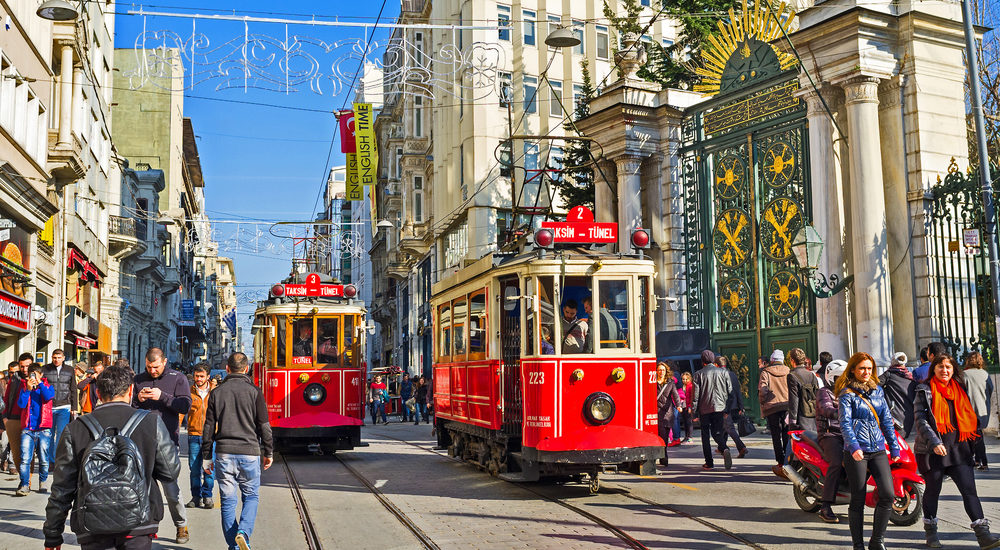 9. Visit Sea Life Aquarium & Forum Istanbul Shopping Mall
The Forum Istanbul is Europe's largest shopping and residential mall. 286 domestic and international brands on 495.000 m2. Apart from large-scale and tailor-made playgrounds, Cinemaximum Movie Theaters, Funlab Entertainment World, Atlantis Bowling, Tiox Entertainment Center, Florida Helicopter Simulation, and Sandcastle. In addition, Forum Istanbul is home to the famous Sea Life Istanbul Aquarium, which houses Europe's most prominent shark family and the Legoland Discovery Center in Turkey.
The Sea Life Istanbul Aquarium is the world's fifth-biggest aquarium. Visitors may observe and interact with beautiful sea animals, Europe's most extensive shark collection, the Digital Aquarium, the Turtle Hospital, where injured turtles are treated, thematic zones, school visits, birthday celebrations, and much more. The Forum Istanbul Shopping Mall is also a terrific place to spend some time.
10. Enjoy Istanbul's lively nights with its bars, pubs and clubs
Many of Istanbul's entertainment venues revolve around the city's entertainment venues. Istanbul's nightlife has taken off in recent years, and locals will tell you that it spreads out in all directions throughout the city.
You may easily spend the time hopping from one location to the next thanks to Istanbul's various rooftop restaurants and cafes, music clubs, bars or pubs, cafés, nightclubs, music venues, and restaurants.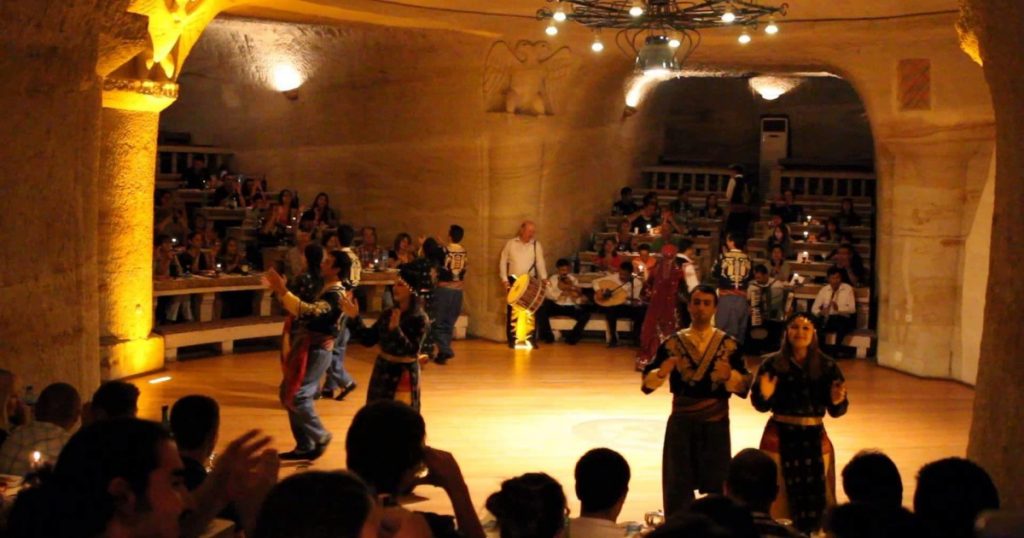 Raka Rocks is a travel blogger who writes on visa for Turkey and other relevant topics. I just published an article on how to apply for a Turkey visa through the internet.