The second largest Canyon in the world, Ulubey Canyon, is located in the districts of Uşak's Ulubey and Karahalli. It is larger than the Grand Canyon in the United States. The Canyon, a perfect home for several animal and plant species, has evolved into a hub for tourism. It is ideal for hiking, trekking, and camping. Several sites close to the Canyon are worth exploring, including Cilandiras Bridge, the Durakli rock-cut tombs, the Hasköy monuments, the ancient cities of Pepuza and Blaundus, and Salma Creek. The Canyon is great for climbing, and Banaz Creek, inside it, provides an opportunity for rafting. So, what are you waiting to apply for a Turkish visa online?
A glass boardwalk is also available for viewing the breathtaking landscape. A 302 square metre café is also provided to enjoy this fantastic Canyon to its best.
Saklıkent Canyon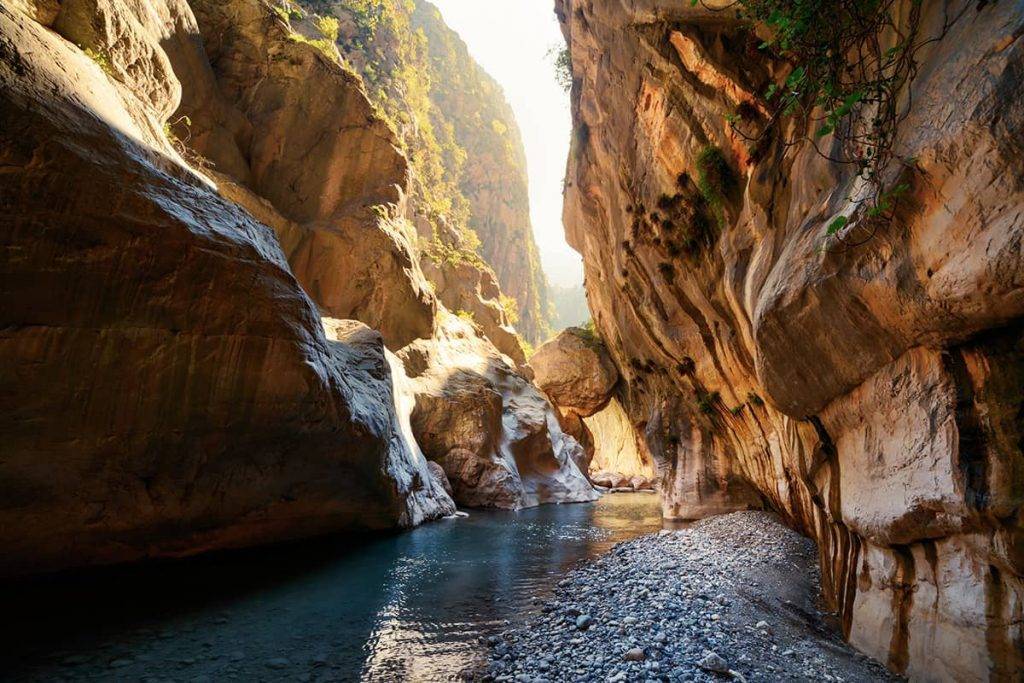 The city of Mula in Turkey is home to a canyon that is already popular with tourists. Saklikent, one of the most profound mountains in the world with a maximum depth of 30 metres, is also home to 16 incredible caves in addition to several cliffs, waterfalls, and steep terrain. A large, 10-meter-deep crevice will greet you as you cross a bridge into this naturally occurring area, which has been designated a natural park. It will entice you to explore this incredible Canyon. There is little to no light within the Canyon because of its cliffs and carved walls that climb to great heights. Since it is a hidden city, it is known as "Saklikent" in Turkish.
Don't forget to eat at one of the nearby fresh fish restaurants after exploring the historic remains of Tlos. A meal as basic as lunch will make your trip to Saklikent unique because the restaurants are built on wooden platforms above the river's raging waters.
Valla Canyon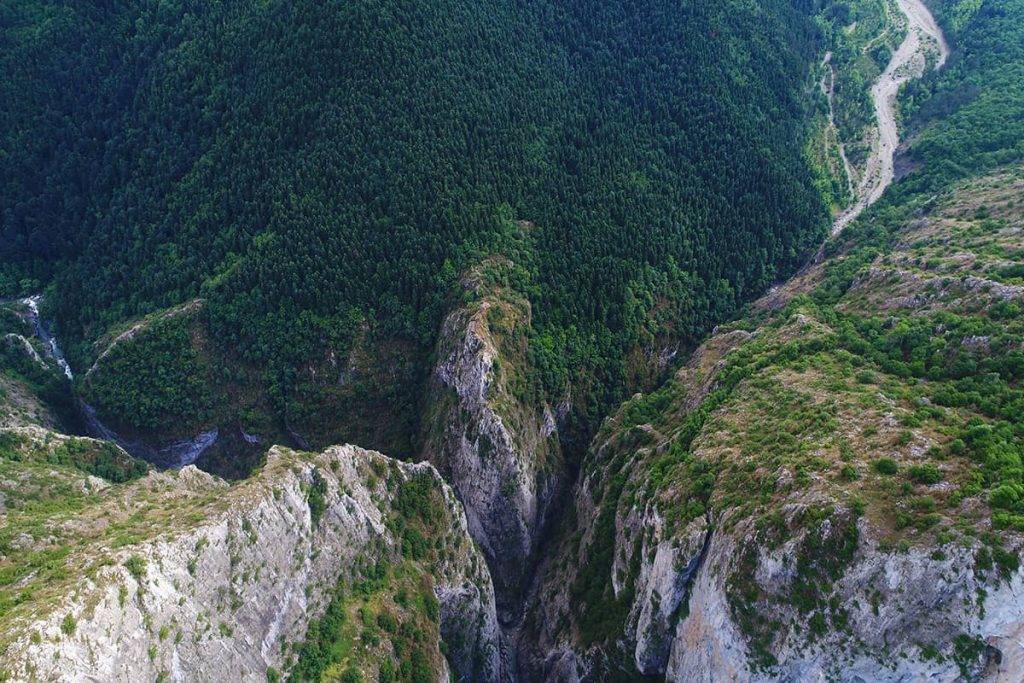 Valla Canyon considered the second-deepest in the world, is situated near Kastamonu's Pinarbaşi neighbourhood. The Canyon is an excellent spot for outdoor activities because of its unique geography and natural beauty. Visit and experience this incredible natural formation, created when the Devrekani Creek ripped through the Küre Mountains if you enjoy rock climbing, hiking, or possibly both. The valley is renowned for its rich wildlife, which includes many bird predators like eagles and vultures. Due to this, it is prohibited to access a significant portion of the Canyon without appropriate clothes, and only some areas of the Canyon are suitable for sports and trekking. Like Ulubey Canyon, this place has an observation deck you must see!
Köprülü Canyon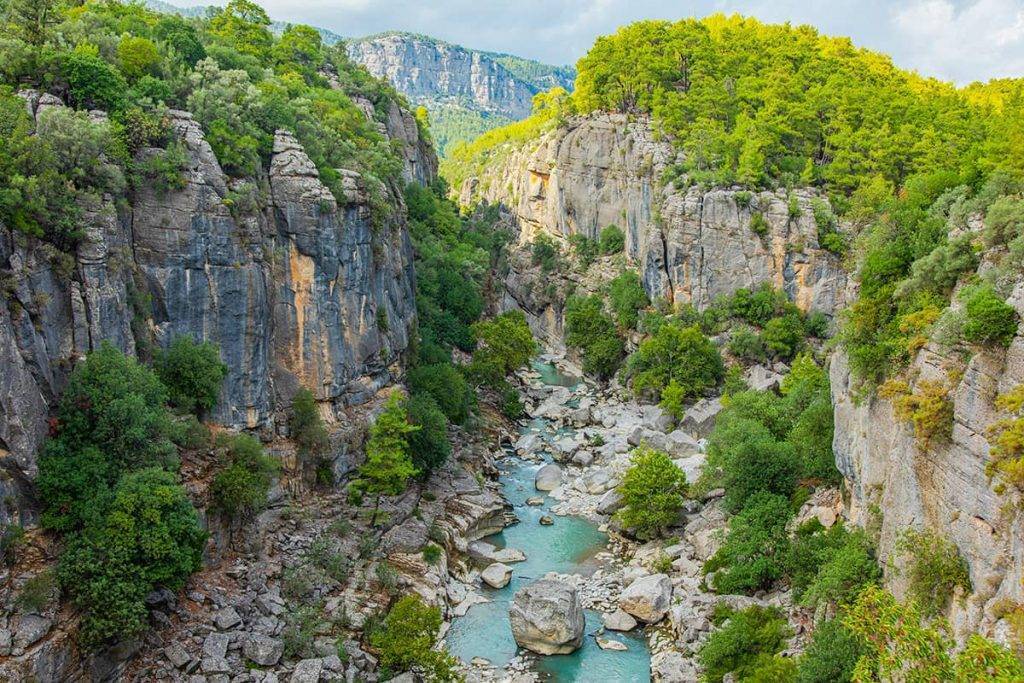 Adrenaline junkies love to visit Köprülü Canyon, which spans the Köprü River. The Canyon is the perfect location to experience rafting in the safest manner possible because it is home to a national park with the same name. It's near the Manavgat district of Antalya and is excellent for camping and rock climbing.
A variety of pine, black pine, cedar, fir, and oak species, as well as rare and endangered animal species, can be found in Köprülü Canyon National Park. Additionally, it is home to Asia Minor's giant cypress forest. The historic city of Selge and the St. Paul Trail include sections that are a part of the national park.
Ihlara Valley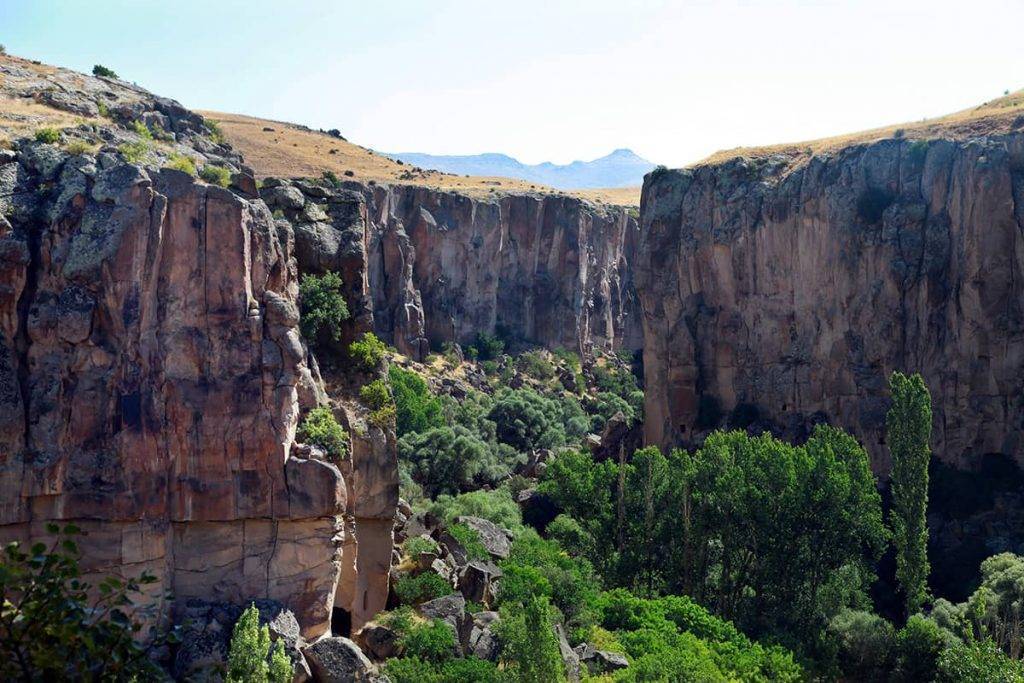 Ihlara Valley in Nevşehir, a canyon, is thought to have housed more than 4,000 homes and several cave churches throughout history. It is located close to Mount Hasan and Mount Melendiz. We shouldn't be shocked by this, given how well-known the Kapadokya region is for its rock-hewn structures.
The valley is great for trekking and climbing with its vineyards, poplars, and pistachio trees. The resonating sound of the Melendiz River's wild waters will relax your body. The beautiful frescoes that adorn each cave church should not be missed. After exhausting yourself with all the outdoor activities available throughout the valley, you may get lunch at one of the restaurants around Belisirma, one of the valley's several entrances.
Arapapıştı Canyon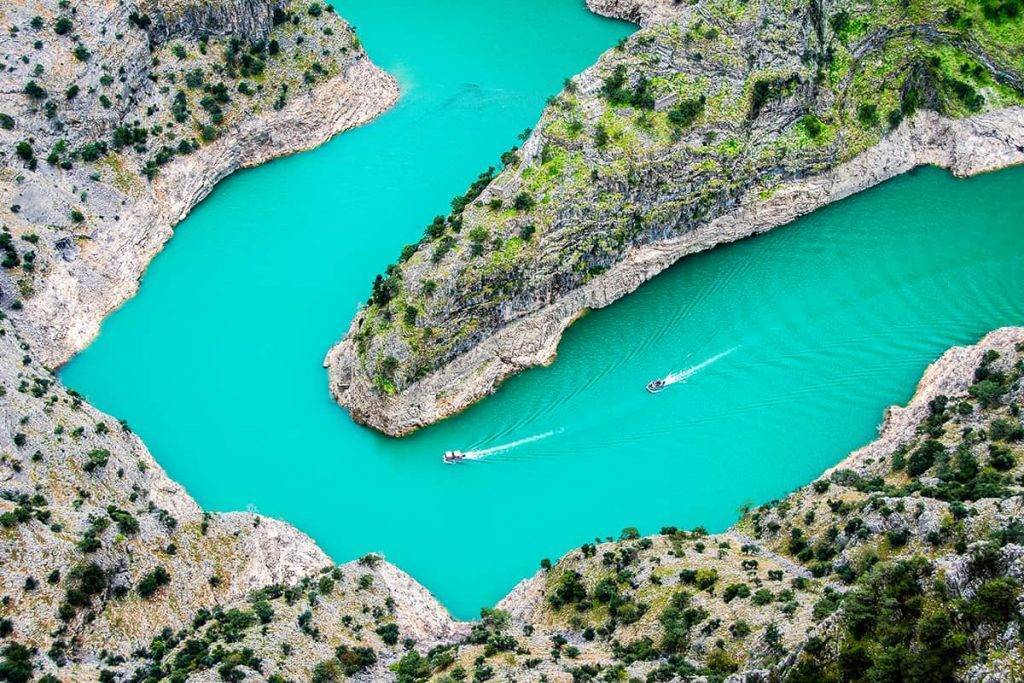 Arapapişti Canyon is one of the most popular tourist destinations in the Turkish Aegean region, covering a sizable area that lies along the boundaries of the Aydin, Denizli, and Mugla provinces in southwestern Turkey. It provides lovely boat rides that are perfect for a city break and is also known as incegiz Canyon. The Canyon, created by the Akçay River, boosts the local economy. The Canyon's rare wildlife, which includes eagles, wild goats, and boars, is also noteworthy.
Karanlık Canyon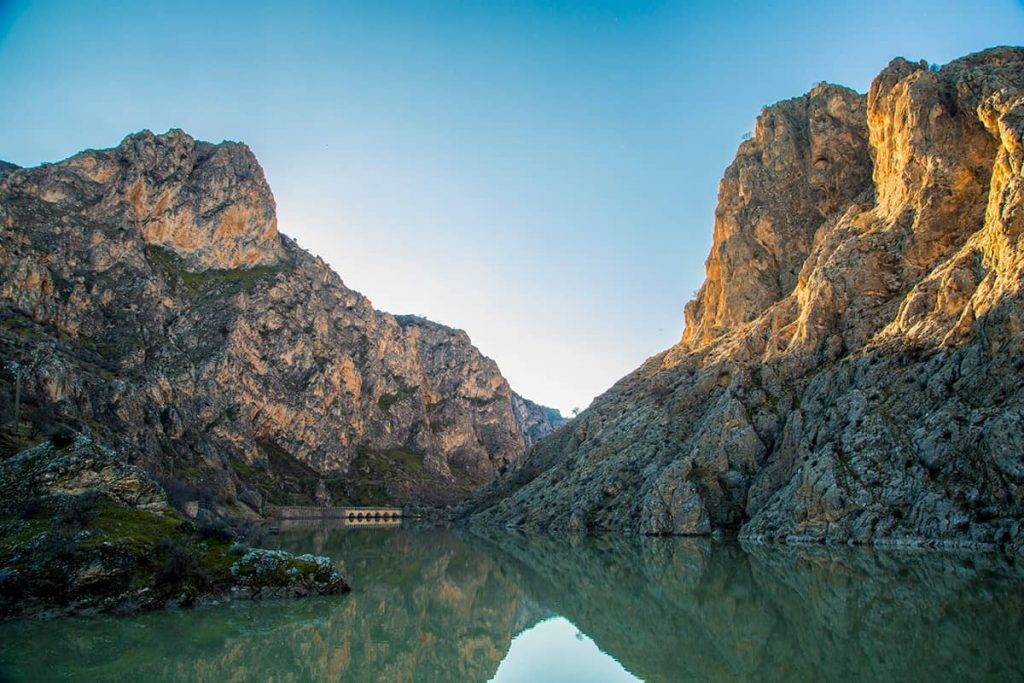 Karanlik Canyon, which literally translates to "Dark Canyon," is a narrow canyon close to Erzincan. It is a fantastic place for canyoning, and the Karasu River created canoeing in what has been referred to as the Munzur Mountains. A water sports publication listed the "Euphrates Route," which follows Karanlik Canyon, as one of Europe's top 10 canoeing routes.
The roads here are challenging to drive on due to the Canyon's rugged terrain, making this the ideal destination for adventurous, adrenaline-loving drivers. Parts of this road are considered to be even more hazardous than China's famous Guoliang Tunnel.
Cehennem Deresi Canyon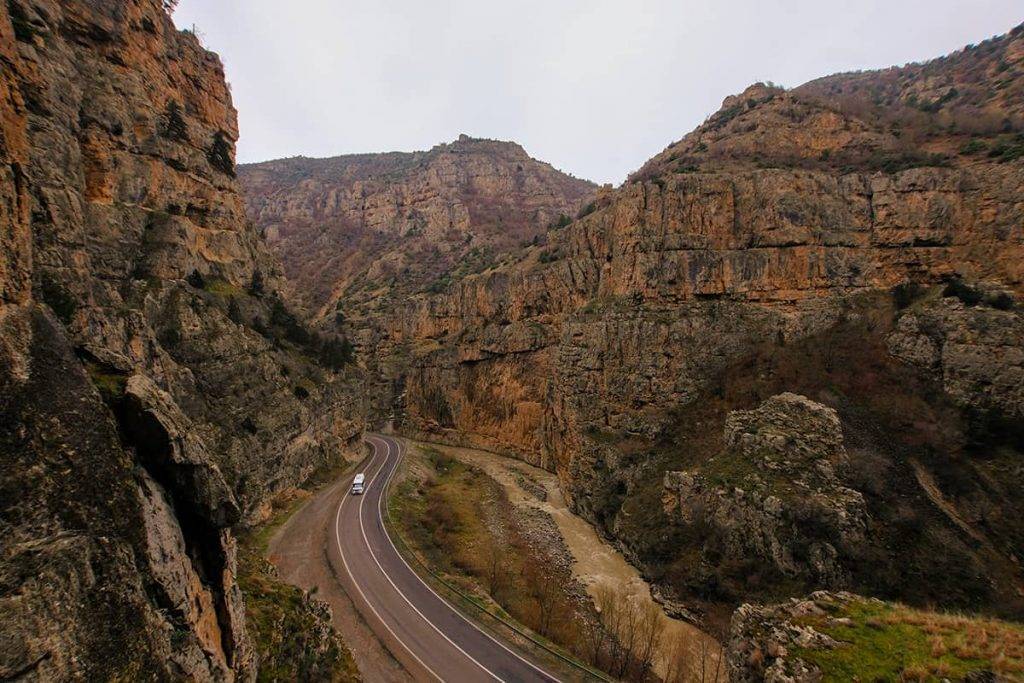 Cehennem Deresi, one of the few canyon valleys in the world, is probably the most well-known Canyon in Turkey's Black Sea region. The Artvin city's Canyon, declared a national park, has wooden stairs that add to the adventure. It is well-known for having the world's second-highest Canyon, behind Arizona's Grand Canyon, and is excellent for outdoor activities like hiking and trekking.
Sapadere Canyon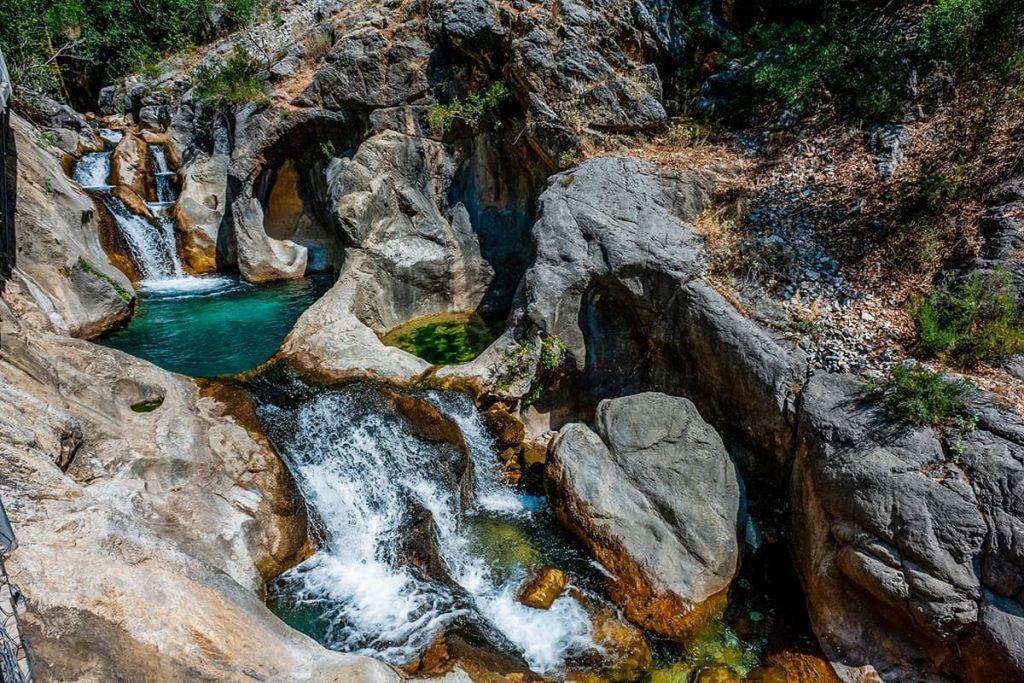 A waterfall and crystal-clear swimming pool can be found at Sapadere Canyon, a rocky canyon 40 kilometres east of Antalya's Alanya district. Its layers of rock and many shades of green are pretty captivating.
If you find yourself at this picturesque getaway, which is especially favoured by those seeking relief from the summer heat, make sure to stroll through Sapadere's charming village, take in its lovely water mill and silk-weaving design studios, and savour the mouthwatering fresh trout served in the nearby restaurants.
TurkeyVisaOnline opens the getaway to the turkey by offering a turkey e visa. So, without wasting minutes, pack your bags, apply for a Turkish visa online and be ready to fly.