Due to its famous thermal springs and healing waters, Afyon – or, to give the city its full name, Afyonkarahisar – is known as one of Turkey's premier spa centres. It is also known for its marble, which is its most successful export in Turkey and across the world, accounting for roughly 12% of the country's marble. Afyon, in reality, boasts several unique and incredibly rare marble kinds that are unique to the city and cannot be found anywhere else. Not only is marble from here used in structures like the Hagia Sophia.
But there's more to Afyon than that; there are many other sights to see, like parks, castles, and shopping malls, to make your trip memorable. So, apply for a turkey visa online without wasting time and explore the capital city of the Turkish thermal Spa.
Look no farther than Afyon if you're looking for a year-round alternative to Antalya that is halal-friendly and easily accessible from Istanbul and other major cities.
What is the origin of the name Afyonkarahisar?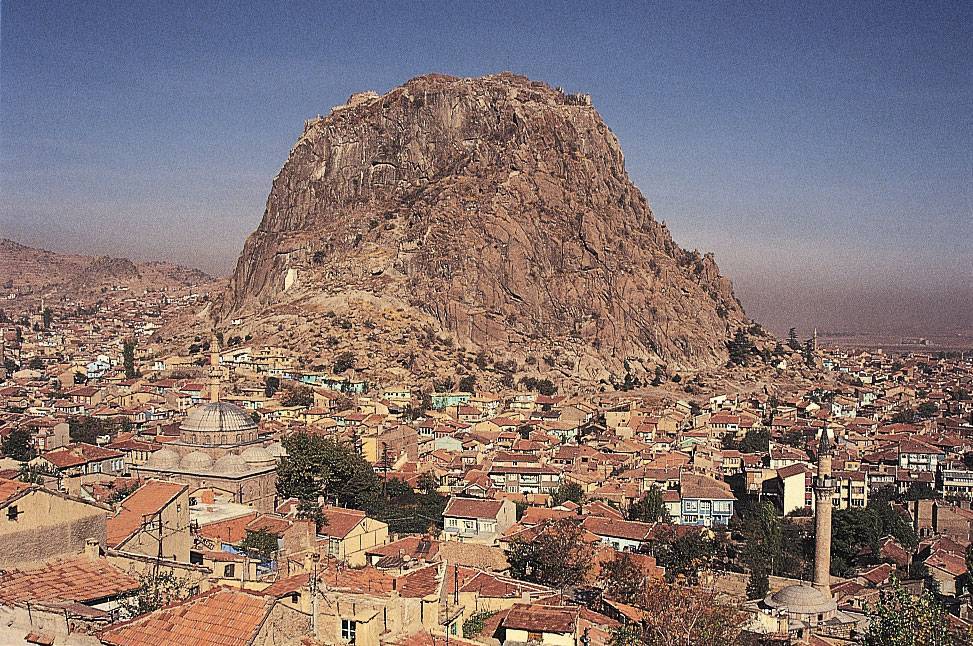 Afyon literally means 'opium poppy,' after what was formerly the region's most common crop, while kara Hisar means 'black fortress,' in Turkish. This refers to the old black fortress, which sits atop a 200-meter-high peninsula of dark volcanic rock and looks down on the town.
Where is Afyon?
Afyon is located on the edge of a hilly region known for agriculture. It is located in the Anatolian hinterland, halfway between the Aegean coast and the Anatolian hinterland. It has always been crucial for its location. It was the location of a victory in the Turkish War of Independence, when invaders were expelled from Turkey at the Battle of Dumlupinar on August 30, 1922.
Afyon – Spa Capital of Turkey
Afyon's thermal springs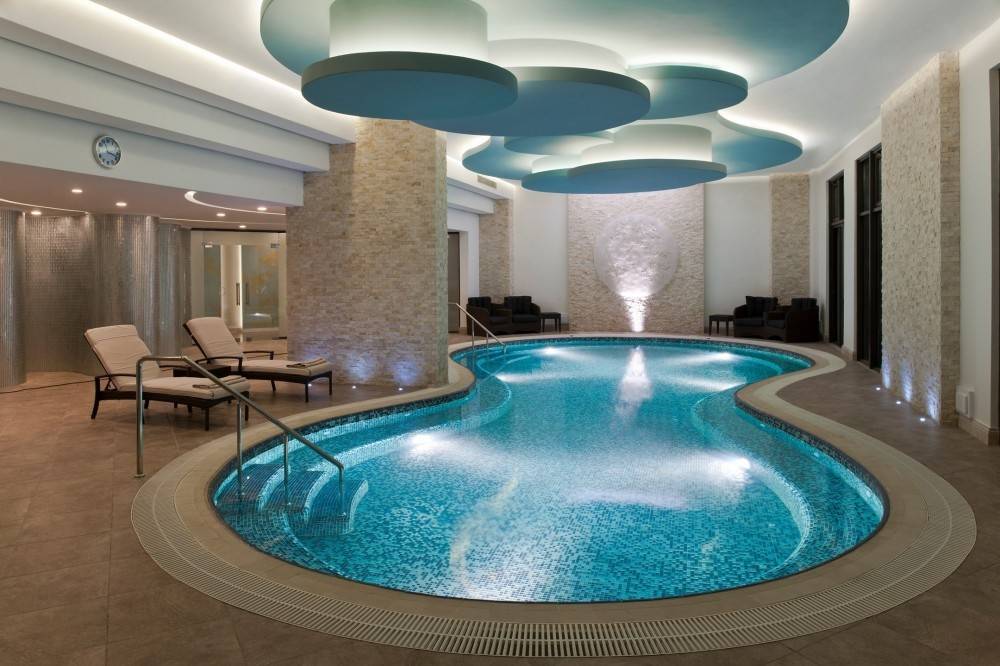 Gazilgöl (roughly translated as 'lake with gas') is the most well-known of Afyon's thermal springs, located nearly 22 kilometres from the city centre. Gases and minerals such as sodium bicarbonate, carbon dioxide, sodium chloride, bromine, and fluorine are abundant in its waters.
Rheumatism, skin disorders, stomach problems, cardiovascular problems, and kidney and urinary bladder illnesses are all believed to be cured by its waters.
The healing powers of the thermal waters are still in demand today, with guests travelling worldwide, thanks to a 5,000-year history of spas here. They provide physical and psychological advantages, ensuring total rest and rejuvenation.
Many of the hotels in the place include spa facilities, including separate spas or sections for women and men. Women's outdoor or indoor thermal pools and men-only pools are available in some locations. Steam rooms, hydrotherapy, aromatherapy, and saunas are instances of complementary treatments and therapies.
Afyon's mud baths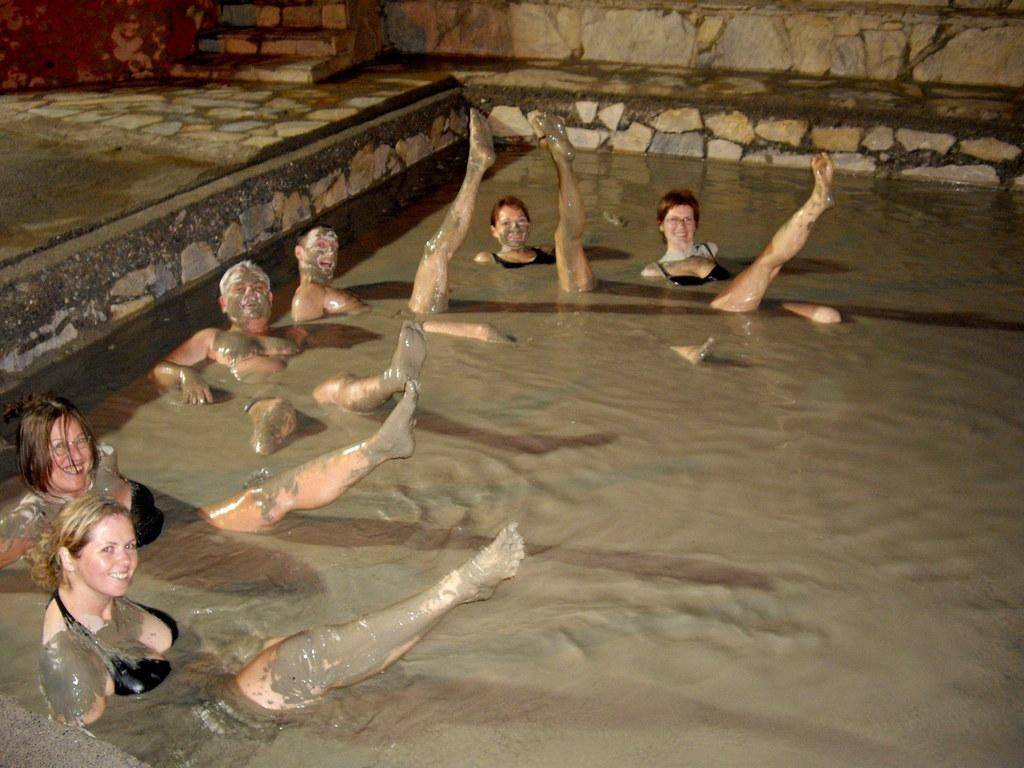 Mud baths are one of Afyon's treatments. By relaxing the muscles, the mud from nearby Sandikli is supposed to cure aches and pains and toxins from the body, consequently boosting circulation, curing rheumatism, and improving joint pain. It's also supposed to help with weight reduction and wrinkle removal by smoothing the skin.
Turkish baths in Afyon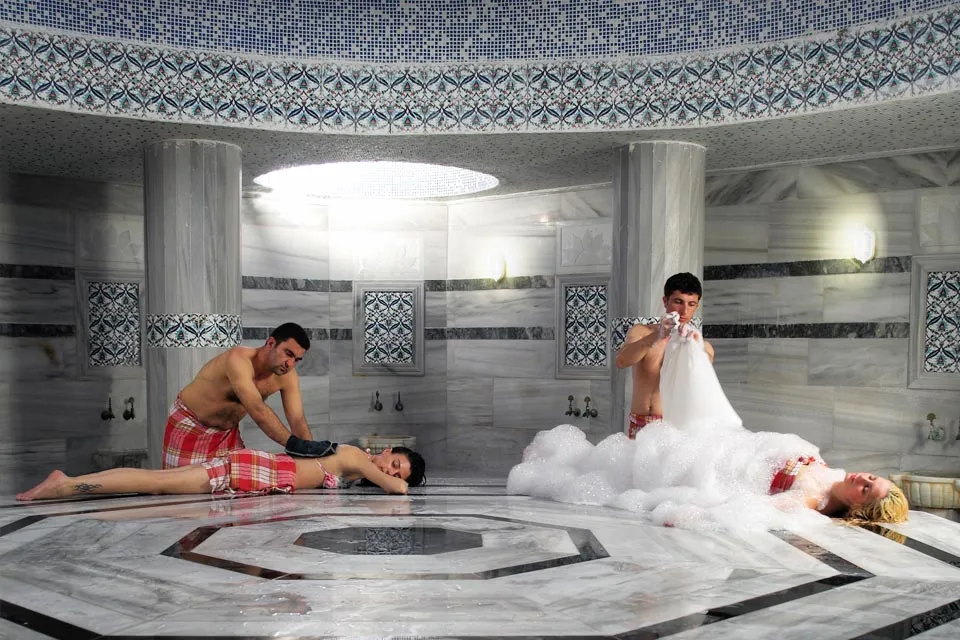 The bathhouse has a long history dating back to Roman times. Its focus on cleanliness was eagerly accepted by Turks, especially when the region embraced Islam.
Turkish hammam or bath became much more than a spot to wash throughout the Ottoman Empire and was built as the centre of many social gatherings. It developed its rituals, not just for bathing but also for the various celebrations here, such as wedding preparations, when the bride and groom would have different hamam preparations and festivities.
Even now, mixed baths may only be seen in tourist destinations in Turkey. Turkish baths have traditionally been divided into two sections for women and men, either located in separate buildings or available to women and men at different hours. Only women work in the women's area and males in the men's section.
Traditional Turkish baths can be found in most of Afyon's thermal spa hotels, where you can experience the age-old rituals of 'kese,' or washing down with a rough cloth to remove dead skin, and a relaxing 'köpük,' foam massage using the froth of a traditional block of olive oil soap. You'll surely be gleaming when you're done!
Additional things to see and do in Afyon
Historical Mosques in Afyon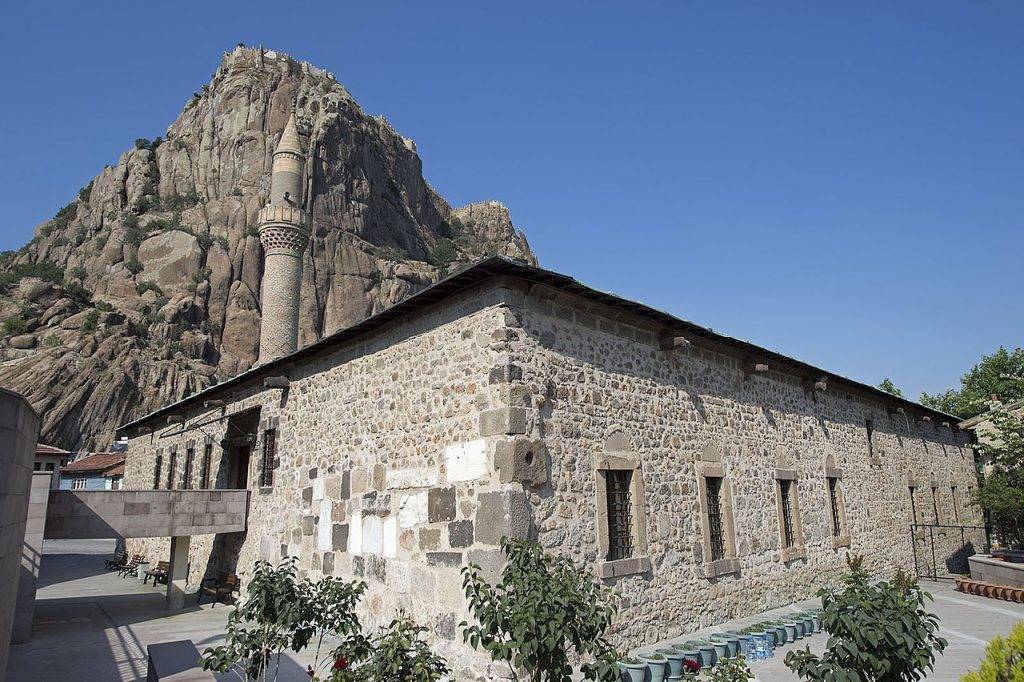 The Ulu Cami in Afyon is the city's oldest structure and a magnificent example of a Seljuk mosque. It was erected between 1272 and 1277 and is one of Anatolia's earliest examples of its kind. Its original wooden roof and carved wooden pillars are stunning, earning the nickname "Mosque of Forty Pillars."
The Mevlevihane, the 2nd most important Mevlevi lodge after Konya, was built in the 1300s by the religious order known as the 'whirling dervishes' and is located in Afyon. The Mevlevi (Türbe) Camii are a part of this structure. Sultan Abdül Hamit II ordered the mosque to be rebuilt in 1908. The graves of Mevlana's grandsons are housed in its mausoleum. The Mevlevihane museum, located just across from the mosque, tells the narrative of the Mevlevi in Afyon.
Another remarkable mosque is the Imaret Cami, also known as the Gedik Ahmet Pasha Mosque after the Grand Vizier, who ordered its building in 1472. The Seljuk style is characterized by its stunning blue-tiled, fluted minaret. In 1795, it was significantly restored.
Afyon's Phrygian Valley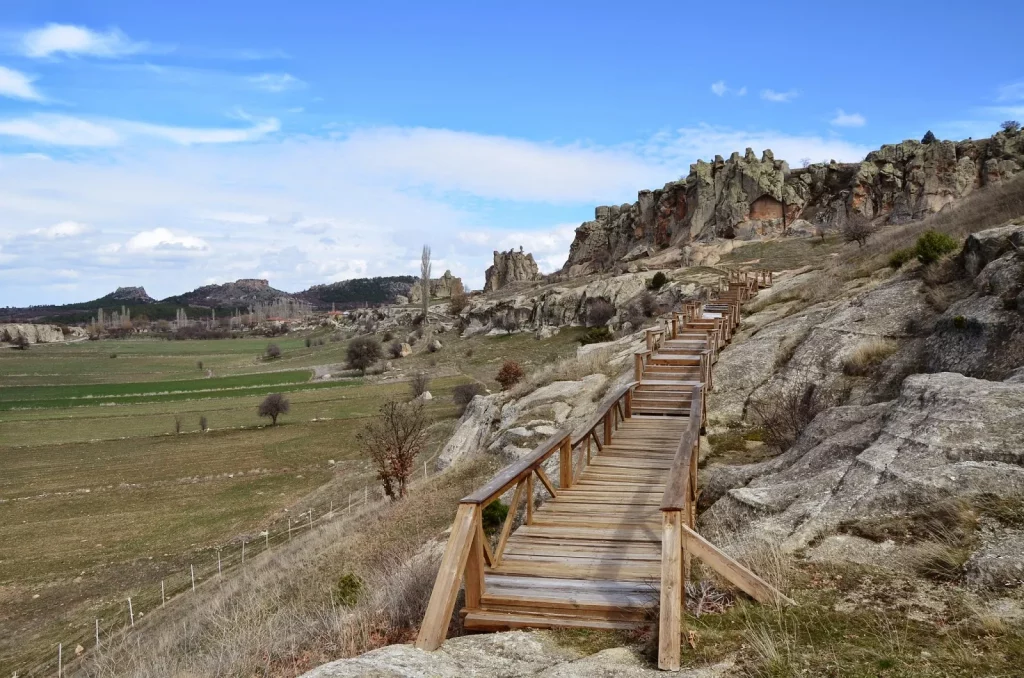 The Phrygians arrived in Anatolia around 1200 BC. They ruled the region between the Kizilirmak and Sakarya rivers from the 9th century, with Gordion as their governmental capital and Pessinus as their religious centre. Even though the word "Phrygian" may be unknown, many myths related to this ancient civilization are well-known, such as the legend of the Gordian Knot or King Midas and his golden touch. The Phrygian Valley stretches through the provinces of Afyon, Eskişehir, and Kütahya, as well as the neighbouring areas of Eskişehir and Kütahya. With its unusual volcanic rock formations, the region is reminiscent of Cappadocia. Similar cave homes may also be found in Ayazini Köyü.
The best way to see the sights is to walk or hire a bicycle along the Phrygian Way, one of Turkey's longest hiking trails at around 300 miles (500 kilometres).
Midas Sehri (City of Midas) located 70 kilometres north of Afyon in the town of Yazilikaya, which means "rock with writing," is one of the essential Phrygian sites in the area. The goddess Cybele is worshipped in the 6th century BC Temple to Mita, a 17-meter-high carved rock wall.
There's also a museum and a rock-cut monastery. At Küçük Yazilikaya, there is a smaller temple.
Aslantaş ('lion stone'), which stands 11 metres tall and portrays two lions standing on their hind legs, and Yilantaş ('snake stone'), which, despite its name (which may have come from its broken pieces lying on the ground), also depicts lions, are two of the most famous monumental rock tombs.
Shopping in Afyon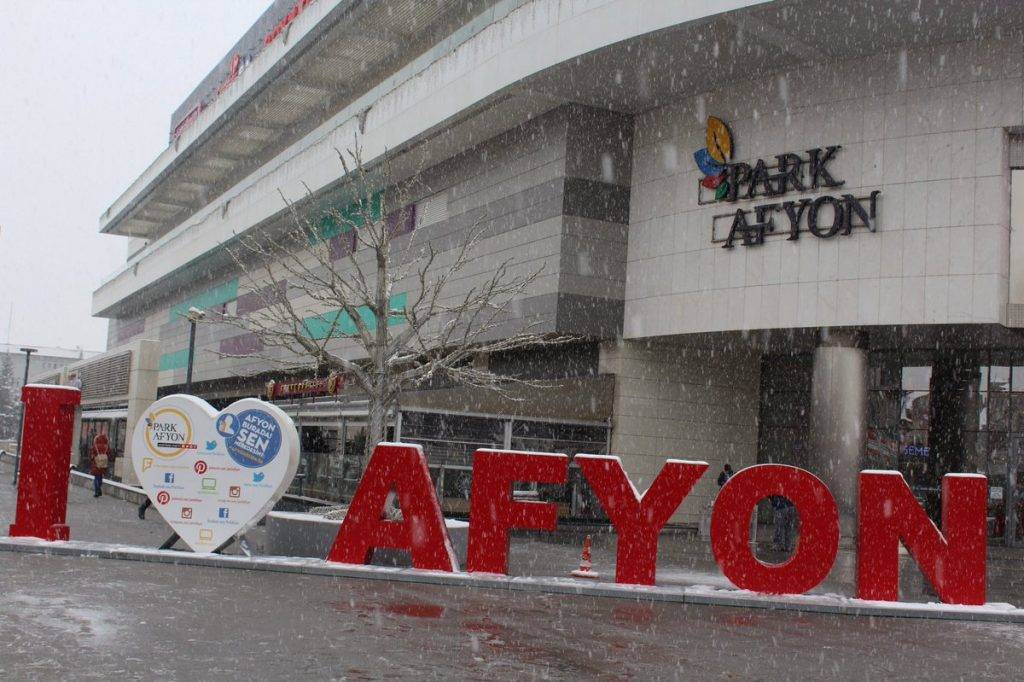 There are several shopping malls and markets where you may get a good deal, like the Afium Outlet Shopping Center, where you can buy various clothing from factory outlet malls. Electronics, clothing, shoes, purses, and toys, to mention a few, are all available for purchase, exactly as you'd expect from a mall. So, take advantage of the chance to pick up a deal or two!
Getting to Afyon
Afyon is reasonably easy to reach by car or rail due to its strategic location; the Izmir-Ankara and Istanbul-Konya train routes stop at Afyon. Kütahya (60 km) and Uşak (102 km) are the closest airports that can reach domestic flights from Istanbul.
Suppose you are keen to see the capital city of thermal Spa, Ancient Ruins, hot air ballooning and much more. Apply for a turkey e visa right away from turkeyvisaonline.com and enjoy one of the memorable trips.