Istanbul is a big metropolis. There is just too much to see and do in this city for a single vacation, and no matter how swiftly you think you can go around and visit the key sights, you'll still miss out on numerous things on your must-do list. So, apply for a turkey visa online and book your flights now.
This is a city with more history than anywhere else on the planet. The Ottoman Empire was based here for centuries, fighting war after war and battle after battle, once part of Greece and known as Constantinople.
The streets have remnants of the past, and the buildings are dripping with history. It's a beautiful blend of old and modern that you won't find anywhere else. Istanbul is also the world's only metropolis that spans two continents, with half in Asia and the other in Europe, separated by the massive Bosphorus Strait, which is considered one of the world's most dangerous shopping lanes due to its endless twists and turns.
You'll need a strategy to make the most of your time in Istanbul. It would be great if you also accepted the truth that you would never be able to see everything on this planet. Some individuals visit Istanbul regularly and yet haven't seen everything!
Here are ten sites and activities that should be on your bucket list with that in mind. You can continue your investigation if you have extra time (unlikely).
Get started on your vacation by applying for a turkey e visa from turkeyvisaonline.com.
Blue Mosque
Sultanahmet is Istanbul's historic district, and it is here that you'll discover many of the city's most important historical sites.
The Blue Mosque is an iconic structure and one of the most magnificent structures you'll ever see. The mosque, built-in 1609, features six minarets, while most mosques have two or four. The interior design will surely take your breath away.
The Blue Mosque, on the other hand, is a working mosque and so a site of worship. This means you must follow mosque protocol and be polite to those worshipping inside. Never go in front of or across someone who is praying. Always keep your shoulders and legs covered and dress appropriately. Everyone must remove their shoes, and ladies must cover their heads upon entering the building.
The mosque is closed during worship hours, which is especially true on Fridays when it is the Muslim holy day. It is free to enter. However, donations are always welcomed and will go toward the upkeep of this magnificent and historically significant structure.
Hagia Sofia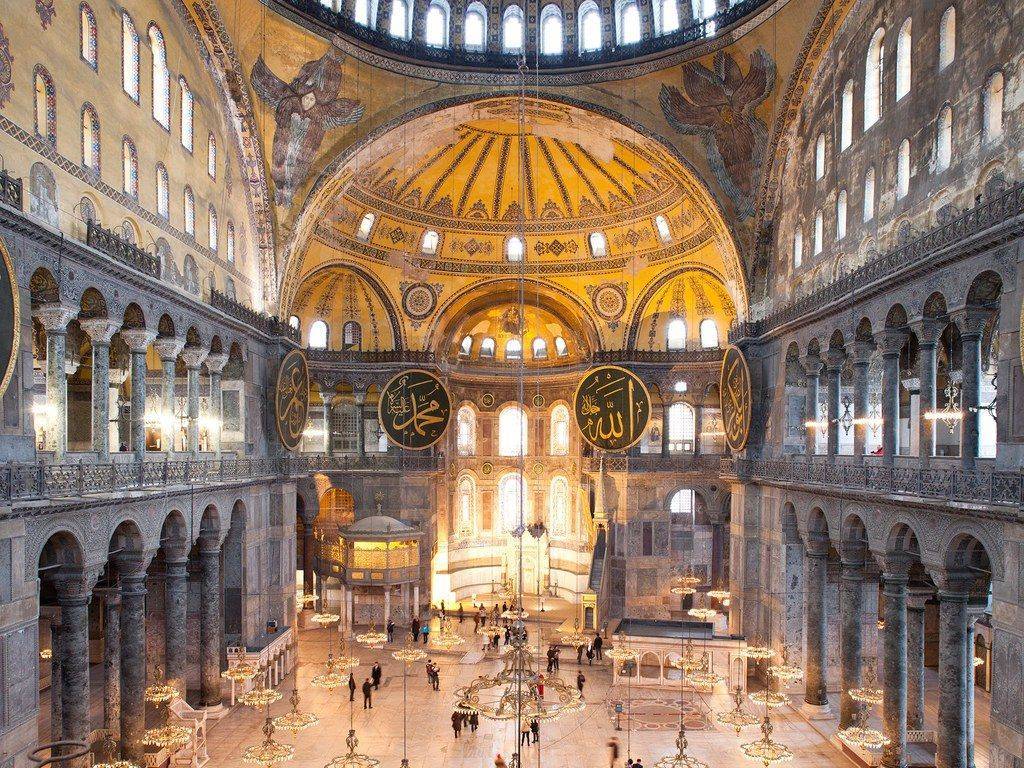 You should go to Hagia Sofia next if you've already seen the Blue Mosque. Sultanahmet, another must-see Istanbul attraction, lies right across the street and was initially established as a church in 537AD. When the Ottomans conquered the city, they converted Hagia Sofia into a mosque. It operates as a gathering place for people of all faiths, with relics and monuments from both religions on display. The museum is just fantastic, and it is a charming site to visit.
The only downside is that it may become pretty crowded, and the line to get in can be rather lengthy. The entrance fee is roughly 70TL, which grants you access to the whole structure. You won't be able to use your photography camera flash in some areas, so follow both English and Turkish instructions.
Galataport, Karakoy
Galataport has only been open for a year, yet it is already a popular tourist destination. In reality, you should plan to spend at least half a day here, preferably a whole day, if you want to have dinner.
Galataport is a rapidly expanding waterside entertainment centre. With spectacular views of the Bosphorus, which is lapping at the centre's borders, you can watch the sunset and take some beautiful photos. Aside from that, there is a range of shops, cafés, pubs, and restaurants, including the owner of Nus'ret's new Salt Bae restaurant.
Ortakoy Mosque And Bosphorus Bridge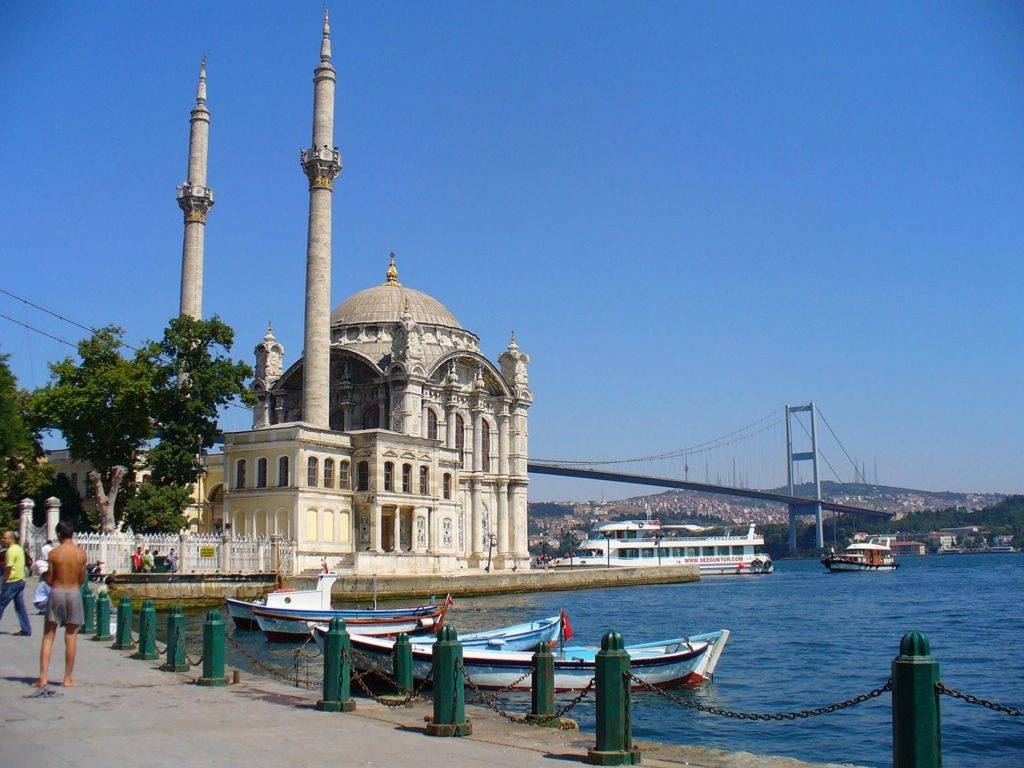 On its own, the massive Bosphorus Bridge is an astounding and imposing sight, but just next to it sits one of the most wonderfully gorgeous mosques you'll ever see. It's a literal old versus modern picture that you've probably seen on websites and photographs worldwide, and it's located in Ortakoy/Besiktas. Try to get a photo of the well-known landmark for your collection.
There are several cafés and restaurants and a Starbucks along the water's edge of this popular tourist destination in Istanbul. You may sit outdoors with a cup of coffee and watch the seagulls circling, and the huge ships pass by.
If you wish to visit the mosque, which was built in 1856, keep in mind that it is a working mosque. Therefore you must observe mosque etiquette, as we stated previously while discussing the Blue Mosque.
Tea Overlooking Europe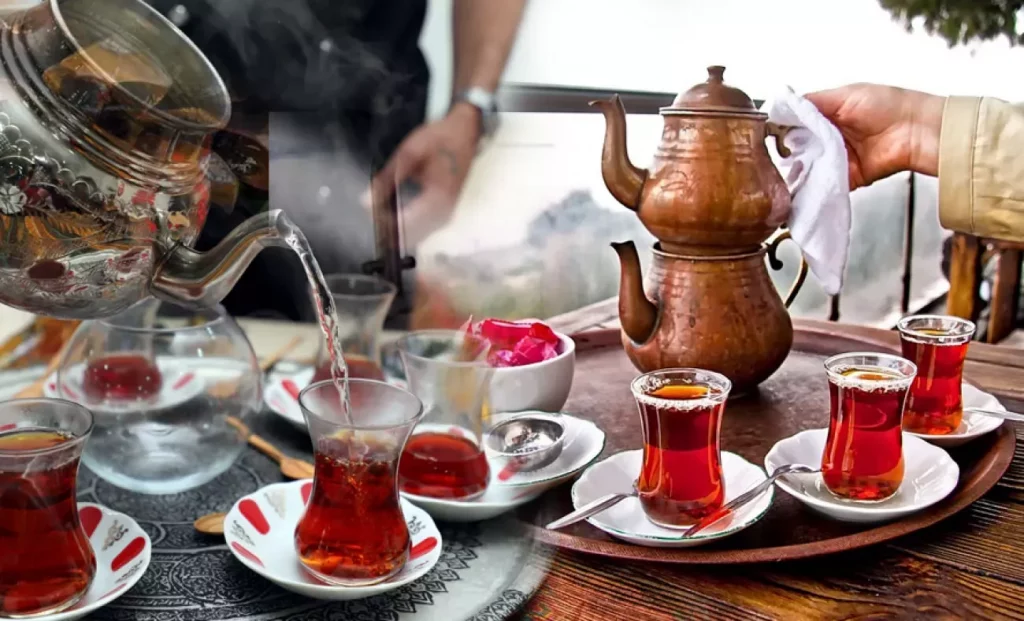 Travelling to the Asian side of Istanbul and sitting on the sea in Uskudar is one of the most popular low-cost activities.
You may get a glass of Turkish tea (cay) and rest on the couches while viewing the beautiful sunset over Europe's Golden Horn. It's a wonderfully refreshing experience that will allow you to appreciate the true beauty of this city.
If you want a more laid-back nightlife scene, this region has everything.
Walls Of Constantinople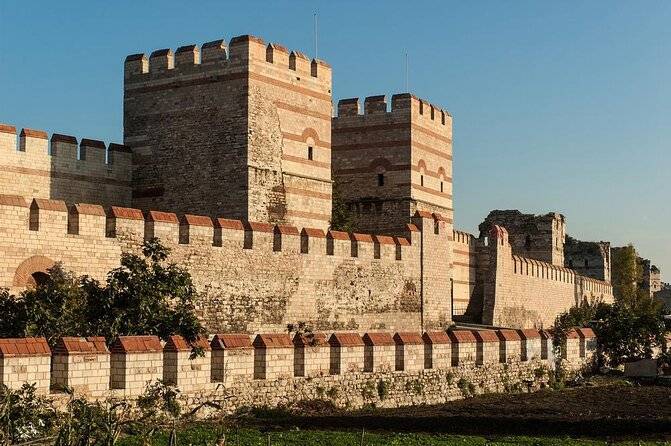 The Walls of Constantinople are another old fortress and an exciting spot to see in Istanbul. After Constantine the Great made Constantinople the Roman Empire's new capital in the 4th century AD, these massive defensive walls were built.
The final extensive fortification system built during Antiquity was Constantinople's Walls. There are still some of the most critical and essential methods of fortifying walls and towers. The Theodosian Walls, a famous double defensive wall that formerly surrounded the city on land and the coast, were necessary to the system.
Although the majority of this once-dominant system has since vanished, parts of it remain. In reality, parts of the Istanbul City Walls may be walked on! This is possible on self-directed tours as well as guided ones. This is one of the top things to do in Istanbul, Turkey, to learn more about the city's rich and ancient history.
Sea Taxis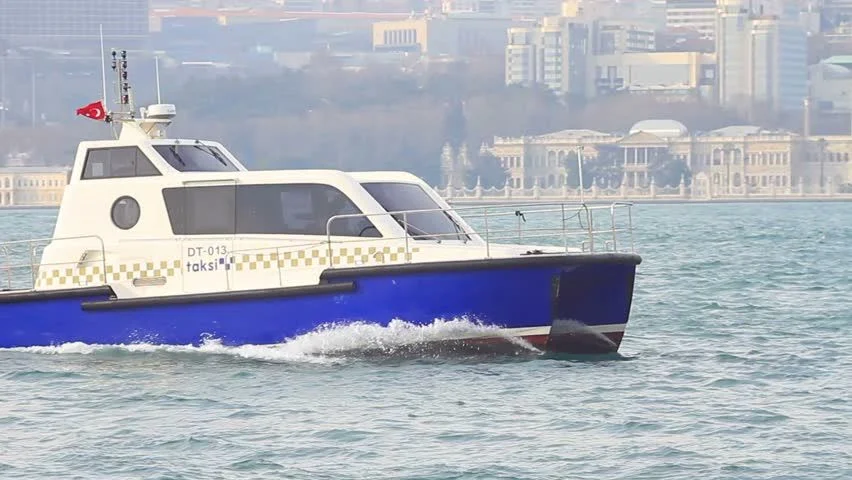 Sea taxis are one of the most recent additions to Istanbul's transportation options. They've been out of commission for over a decade, but they're back in action now. These sea taxis can take you anyplace there is a beach.
They can anchor practically anywhere, negating the need for more port space and allowing for virtually complete itineraries. This is an excellent option to visit the Bosphorus Strait, the Marmara Sea, the Black Sea, and the Golden Horn on your own time.
There are more than a dozen of the top experiences and sights in Istanbul that you must see, but the story is far from over because Istanbul still has much more to offer!
So, are you ready to take your lover to these Istanbul tourist attractions? Make your holiday a romantic and magical escape by applying for a Turkish visa online and planning a trip to Istanbul.