Eskisehir is a small town in northern Turkey located midway between Ankara and Istanbul. Eskisehir, on the other hand, may be a stand-alone travel destination. Beautiful parks, intriguing history, and delicious food define this proud university town.
Apply for a turkey visa online right away from turkeyvisaonline.com because Eskisehir is Turkey's most lively and happiest city.
Eskisehir's Background and History The rich history of Eskisehir is thought to stretch back to 3000 B.C. According to archaeological evidence, the Phrygians may have lived in the area as early as 1000 B.C. Yazilikaya, a hamlet in Eskisehir province, is known as "Midas City" because of the famous gold-minded Phrygian king mistakenly thought to be buried alive there. The city then became a part of the Ottoman Empire, and now Eskisehir is home to a vibrant population of residents, visitors, and students, with two large universities nearby.
Around Eskisehir, there are 3 main tombs. Sheik Edibali Tomb, Kumbet Baba Tomb, and The Cupola of Alemsah are among them. Other historical sights are the Phrygian Valley, the Falcon Fortress, the Unfinished Monument, and the Greek Rock. Since Eskisehir is where meerschaum stone originates, you'll see it there. The Meerschaum Museum has the greatest meerschaum stone works; it's a very light white stone usually used to manufacture smoking pipes. The Rug and Seyitgazi Museums offer a variety of kilims and hand-knit socks and stockings on display.
Being the home of the Turkish automobile, Eskisehir is still a manufacturing powerhouse. Today, metal, aviation, rail, food, mining, and ceramic sectors are all present in Eskisehir's economy. Eskisehir offers an intellectual environment, moderately cheap meals, and a busy nightlife, being the home of Turkey's most prominent student population. Visitors can enjoy drinks equally with tourists and local students on the barlar Sokak (bar street).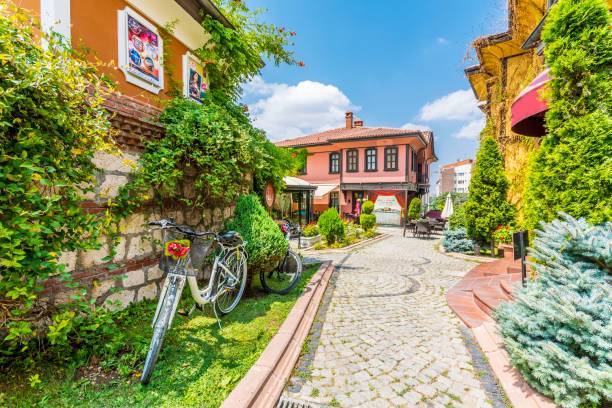 Eskisehir's Culture and Activities
According to Lonely Planet, Eskisehir is Turkey's happiest and most livable city. Perhaps these honours are owing to Eskisehir's weather, which, while cold in the winter, is bright and sunny in the summer, with no rain or humidity. Another cause might be the variety of activities in the region. The tourism industry in Eskisehir, Turkey, benefits from vibrant neighbourhoods such as Odunpazari, an artistic enclave with ancient wooden houses, local crafts, and museums. Sazonova Park is a popular destination for families, with playgrounds, gardens, and even a fantasy castle and a pirate ship. Sazonova Park, also known as the Eskisehir Science Arts and Culture Park, has an aquarium, planetarium, and zoo.
Meanwhile, Kent Park is a terrific area to swim, stroll, sunbathe, or take in the view while drinking a coffee, thanks to its artificial beach and cafés. A gondola ride down the Porsuk river is another opportunity to see the city, offering tourists a taste of why Eskisehir is known as Turkey's Venice. So come and explore Eskisehir but first, apply for a turkey e visa from turkeyvisaonline.com in just 5 minutes.
The Food Scene in Eskisehir Another reason to go to Eskisehir is to taste delicious Turkish cuisine. Karakuri Bozacisi is known for its thick boza, a classic southern European drink. Visitors will get the opportunity to taste an old drink that Turks have been drinking since the 10th century, made of fermented grains (in this case, maize) and having a smoothie-like texture.
Arzu'nun Yeri is another place where you may try traditional Turkish food. At Arzu'nun Yeri, guests may have manti, a ravioli-like pasta popular among locals. Tarhana soup, called the "first-ever instant soup," is also available at the restaurant. Tarhana soup is prepared with a fermented grain base with tomatoes, spices, red pepper, and yoghurt, but it varies from kitchen to kitchen.
Eskisehir Hotels and Accommodations There are a lot of hotels in Eskisehir, and many of them include services like free internet and breakfast. For example, Senna City Hotel and Manzara Otel provide views of the Porsuk River, which runs through the city. Travellers looking for a more homey experience may stay on Airbnb, where entire residences can be rented out for relatively low weekly prices.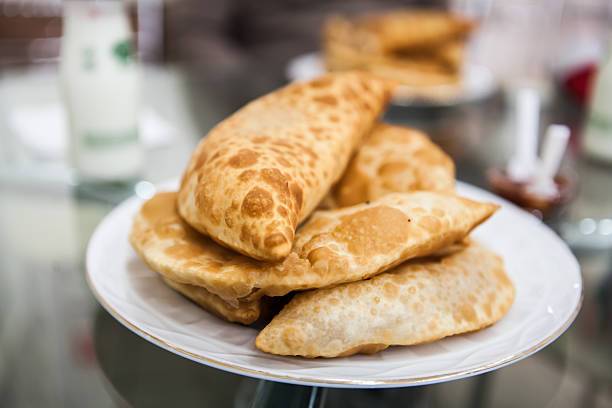 Eskisehir's Transportation Accessibility
The distance between Eskisehir and Istanbul is over 300 kilometres through local highways. Travellers planning a vacation to Turkey from Istanbul will be pleased to find that the drive from Eskisehir to Istanbul takes just under four hours. The travel is significantly shorter with high-speed rail, with train rides taking roughly 2.5 to three hours between the two cities. Travelling by train from Ankara is even faster, taking about 1.5 hours.
Visitors may fly into Ankara or Istanbul from anywhere in Turkey or the world, then go to Eskisehir by train. Flights to the airport in Eskisehir are rare but not impossible. Despite its small size, the Eskisehir airport (AOE) still sees a few flights to and from Ostend, Belgium, each week.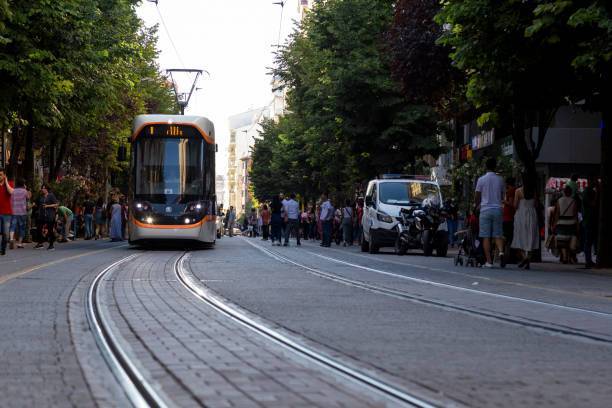 For instance, Turkey has lots to see, tombs, landscapes, valleys, old ruins, and its vivid culture. To apply for a Turkish visa online, book your trip for a solo or group, and enjoy a once-in-a-lifetime experience.