The Bodrum Peninsula is a popular tourist destination for a reason. Gumusuluk, Bitez, Bodrum, Gumbet, Yalikavak, Turgutreis, and many more beautiful beaches and resort towns may be found on this side of the Aegean. Bodrum is the largest and maybe the most popular of them. But the increasingly popular Yalikavak is close on its feet for the designation of finest beach and resort town.
Yalikavak looks to be more organised than any other vacation town or village in the area at first glance. It is the peninsula's best-kept treasure with its sandy (and coarse) beaches, paved streets, palm trees, lovely cottages, attractive cafés, restaurants, and shops. Yalikavak is at the top of your itinerary if you're seeking a beautiful place to spend your holiday on behalf of your turkey e visa for tourist purposes.
The Allure
Yalikavak appears to be all about excesses. Some come for the peaceful coastal ambience, while others come for the sun's warm embrace on the town's various beaches. Of course, there are also excellent restaurants serving the finest Turkish seafood cuisine to interested tourists. If you visit the marina, you'll see some spectacular displays of pomp and luxury.
However, to get the most out of Yalikavak, you need to try a little bit of everything. Spend your mornings strolling throughout town, stopping at restaurants and cafés to try delicious seafood dishes. The afternoons are better spent sunbathing or swimming along the seafront's famous beaches.
During your stroll, you'll notice that practically everything about this town is charming. Even seemingly minor features, such as street patterning or housing arrangement, create a sense of joy not found in other vacation towns in the region.
Most importantly, the town welcomes modernity while maintaining a connection to its history, providing tourists with a sense of nostalgia that keeps them returning to the ancient city.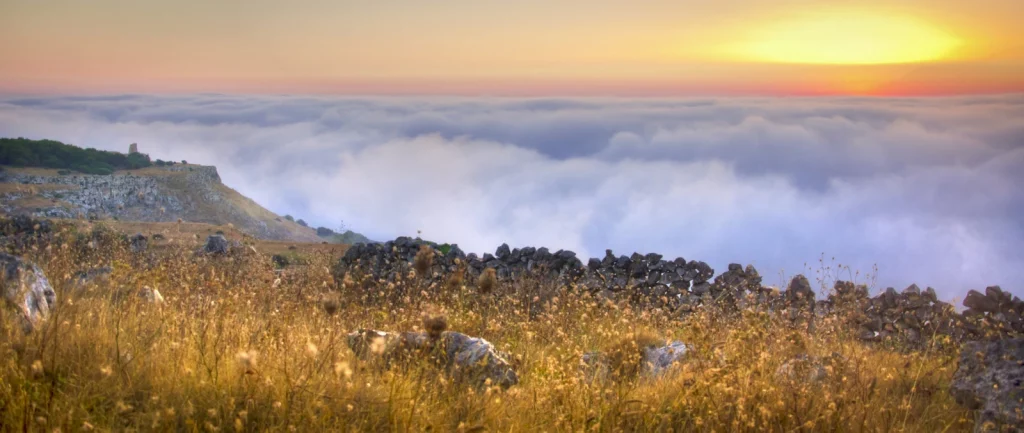 It wasn't always this way.
Yalikavak may be the gem of the Bodrum Peninsula, but getting there was a long journey. The town was a typical beach village that relied heavily on the sea and the land until the 1980s. Residents lived a relatively simple lifestyle, depending on fishing and sponge diving for money, as one might anticipate in a rural area.
When package tourism exploded in Turkey in the 1980s, considerable changes occurred. Residents were quick to embrace this trend, and it would be an understatement to say that their lives and the town were transformed. However, the Yalikavak was exclusively popular with British vacationers at the time.
Significant changes
Yalikavak has seen two enormous transformations in the last two decades, transforming it into today's jewel. The first occurred in 2002 when Turkish law made foreign ownership of property legal. As a result of the pure site and atmosphere, British nationals began to flock to Yalikavak. If you are a British resident and permit holder, you can easily apply for a turkey visa online from turkeyvisaonline.com.
In 2012, the second and most major alteration occurred. The town's little marina was converted into a state-of-the-art facility, making Yalikavak an even more appealing destination to live and invest in. This would also help tourism because it would turn the resort time into a popular sailing hub.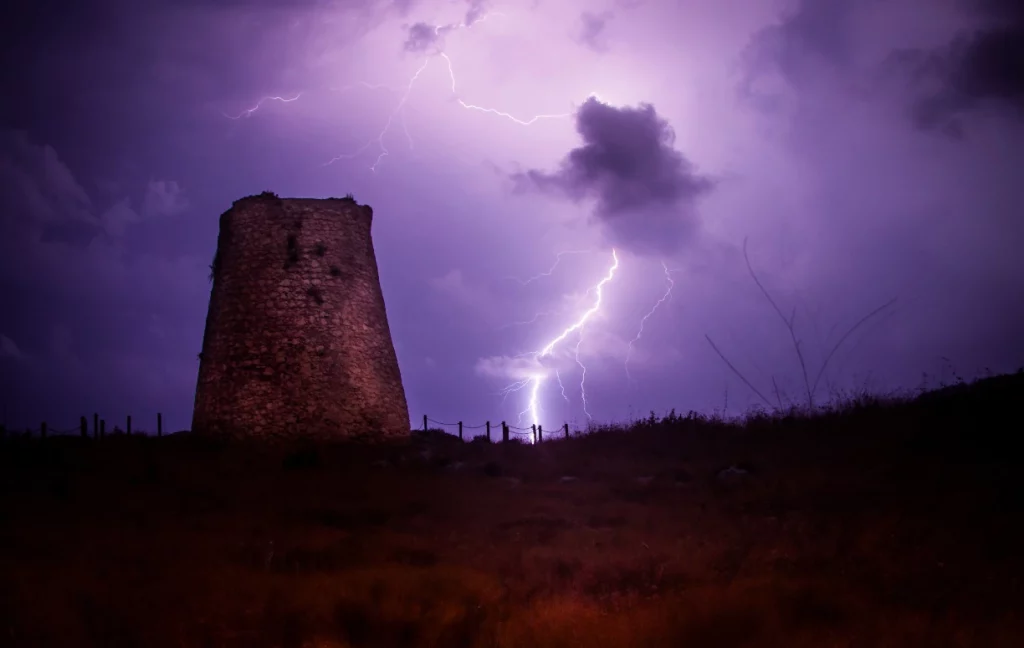 A closer look at the highlights
Some of the features that make Yalikavak a must-see visit on the Bodrum Peninsula have already been mentioned. But how does it feel to visit these locations? What can you predict? Here's a closer look at some of the town's most popular attractions.
The Palmarina
The new marina at Yalikavak is less than ten years old. The Palmarina, however, has made waves in Turkey's tourism business during its brief life. The town's existing marina was turned into a one-of-a-kind destination for a multi-million-pound project. It is Turkey's only marina able to accommodate up to 69 giant yachts and mega yachts of 40 metres or longer.
You don't want to miss the Plamarina unless you came to Yalikavak through one of these. The town's elites can be seen walking and relaxing in this area. The sheer size of the luxury boats moored here is equally impressive. If you're lucky, you could even see ships over a hundred metres long during your stay.
Even if you cannot board such a boat, there are other ways to enjoy life on the Palmarina. As evidenced by the diverse selection of world-class restaurants and stores offering luxury brand products, this area of town is well-known for its emphasis on self-indulgence. So, if you have some free time, go to one of these and shop your heart out.
Around 27 restaurants, some of which are foreign, serve delicious cuisine and drinks. It's important to note that any of these places will set you back far more than one of the town's more modest restaurants. However, if you can match the price, your money will be well spent.
Summer is also a season for parties and music events at the Marina. Big stars occasionally appear at such events, so you could find yourself at a concert with your favourite artist if you visit during the summer.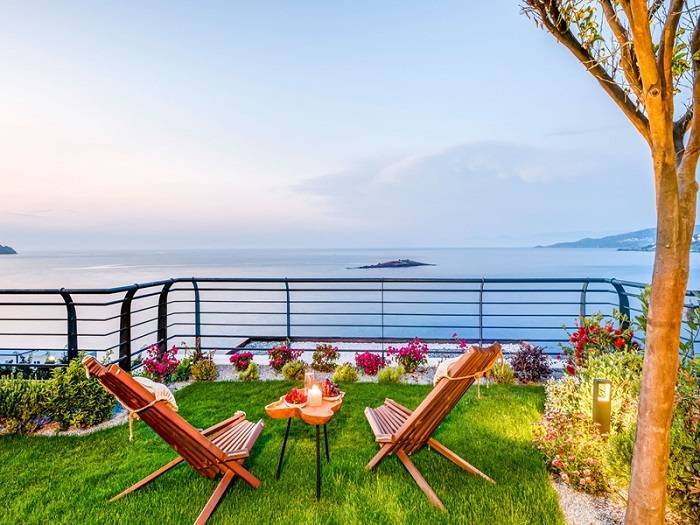 Old town Yalikavak
In nearly every way, the spectacular marina screams modernity. While it has infused its surroundings with an undeniable sense of modernity, it does not prevent you from experiencing traditional Turkish life. Wiggle your way past the noise and bustle of the harbour and through the shops into a region that, in contrast to its surrounds, maintains a relatively tranquil pace of life.
The historic town of Yalikavak is a mix of stunning Turkish village architecture with old-style cottages surrounded by tangerine gardens and trees. Spend some time exploring this region if you're seeking calm and nostalgia. It's not all peaceful, though; now and then, a clucking chicken will dart across the street, disrupting the ambience of the ancient town.
Traditional Turkish restaurants and tea shops serve mezes and seafood cooked in Turkish. You couldn't ask for a more classic dining experience; the menu is extensive, the cuisine is delicious, and the cost is reasonable. If you stay in the old town long enough, you'll be treated to spectacular sunset views.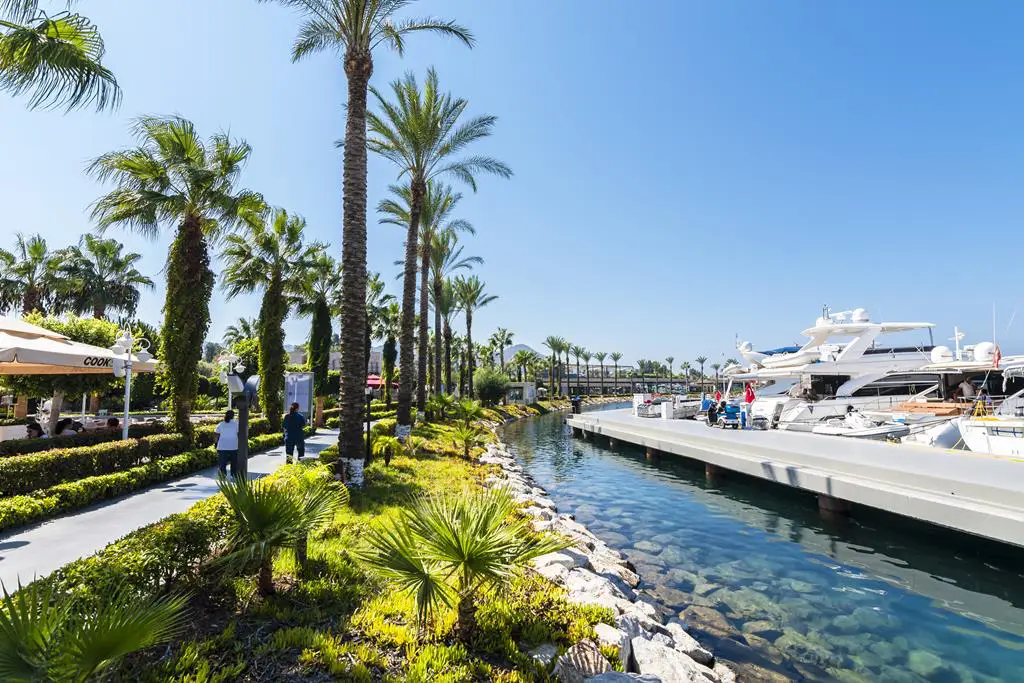 The beaches
Without spending hours on a private beach anywhere on the Bodrum peninsula, enjoying the sun and blue Aegean waves, a visit anywhere on the peninsula would be incomplete. Yalikavak does not fail in this area; it is home to several spectacular beaches that are well worth your mornings and afternoons.
One of these beaches may be found along Paj Caddesi (Beach Avenue), which runs through the heart of the town. This is a one-of-a-kind rough beach with easy chairs, lounge chairs, and beach umbrellas, making it the ideal area to relax and take in the view. There are additional beach amenities along the coast belonging to various hotels, bars, and restaurants. Some will charge a price to use their facilities, while others will only need to purchase a meal, beverages, snacks, or a hotel stay.
Tilkicik Beach is another option, as it is located in a hidden cove and is ideal for sunbathing. It's on the northeastern tip of Tilkicik Bay's southern shore, with plenty of restaurants and hotels to complement the turquoise seas.
Dodo Beach is very popular with visitors to Yalikavak. It is located 2 miles north of the Carsi on the eastern edge of the Kudur Peninsula. Dodo Beach is a private beach with excellent amenities. You must, however, pay a nominal price to enter and use the facilities. As a result, it is typically less busy than Halk Plaji, a public beach with no facilities located nearby.
Another private beach in the Yalikavak region is Xuma Beach. It's about 2.5 miles northwest of Carsi and has some of the most excellent beach amenities in the area. An entry fee is needed, much like Dodo. This has given it a more upscale feel, with enough space for sunbathing without worrying about crowds. It also has spectacular views of the bay region, port, and Yalikavak town.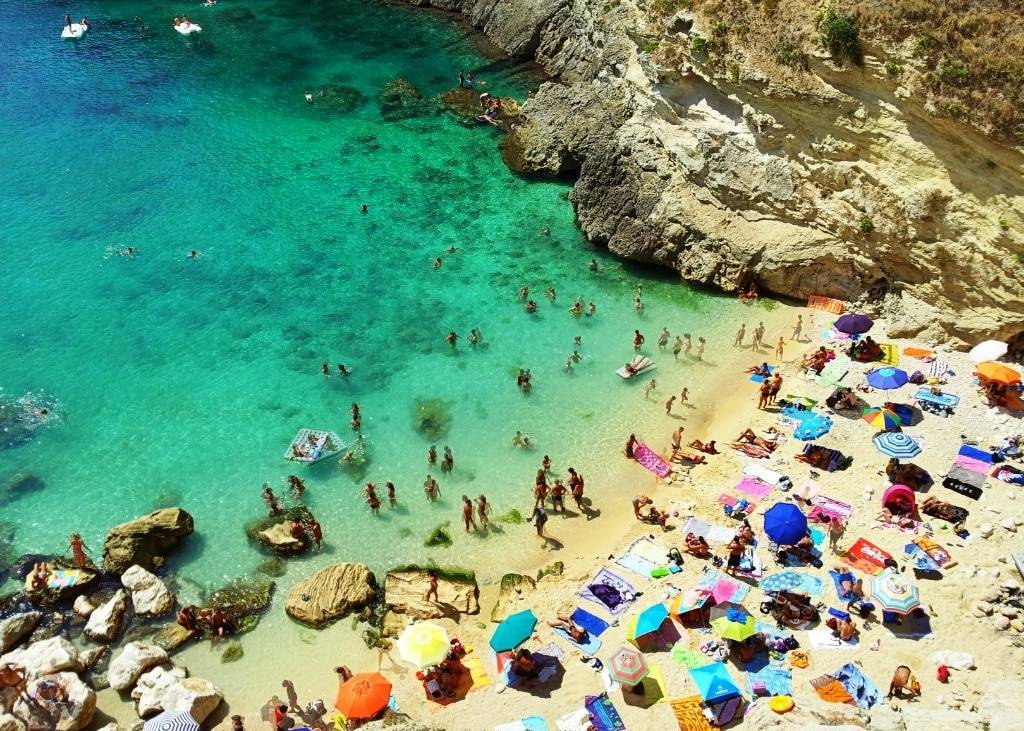 The ghost town
Have you ever liked to see what it's like to explore an abandoned town? Shivering at the slightest sound and freezing at the sight of shadows, All of this is available at Sandima. There are roughly 80 crumbling Greek-style whitewashed cottages with wooden shutters covering the windows in this ancient deserted Greek town. Unfortunately, the only occupied house doubles as an art gallery are vacant.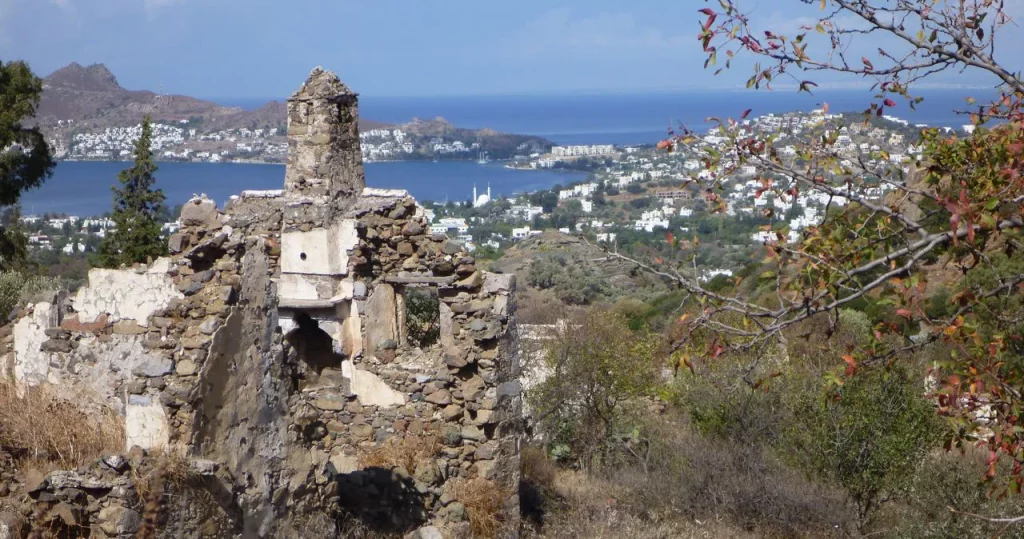 Open-air shopping
On Thursdays, Yalikavak town comes alive with an open-air market selling everything from jewellery, clothing, and souvenirs to cuisines like organic fruits and vegetables. So, if you already have applied for a Turkish visa online and are planning a self-catering vacation, Thursdays are a great day to stock up on groceries and other necessities at a low cost.