Turkey, which is ranked among the top five most popular tourist destinations globally, is a melting pot of cultures. It is the place to go if you are a history buff, home to Europeans and Asians. Because it was the capital of the Roman, Latin, and Ottoman empires, it has a long and successful history. Istanbul is formed by the European and Anatolian sides, which are separated by the Bosphorus strait. It's no wonder that Hagia Sophia is located in the city's core, given its cultural and historical significance. Hagia Sophia is a former church, mosque, and museum all wrapped into one. Here's a brief overview of Hagia Sophia, which is a must-see on any trip to Turkey. So, don't wait to apply for your turkey visa online in advance.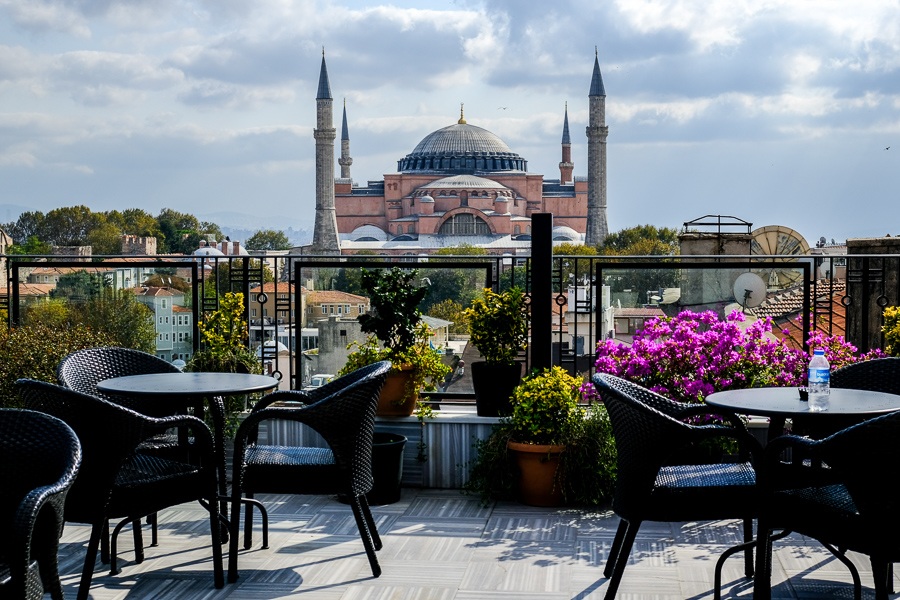 About Hagia Sophia
Hagia Sophia is located in Sultan Ahmet, Istanbul, and serves to remind the region's religious changes. It is a bridge that connects Istanbul from different centuries and has both Islamic and Christian minarets and mosaics. The blue mosque of Istanbul, another tourist attraction, may be seen from the second-floor window. So there's no necessity to be afraid about losing out on this fantastic building. All roads will take you back to your house! The Istanbul Airport is about a 40-minute drive away ( IST).
History of Hagia Sophia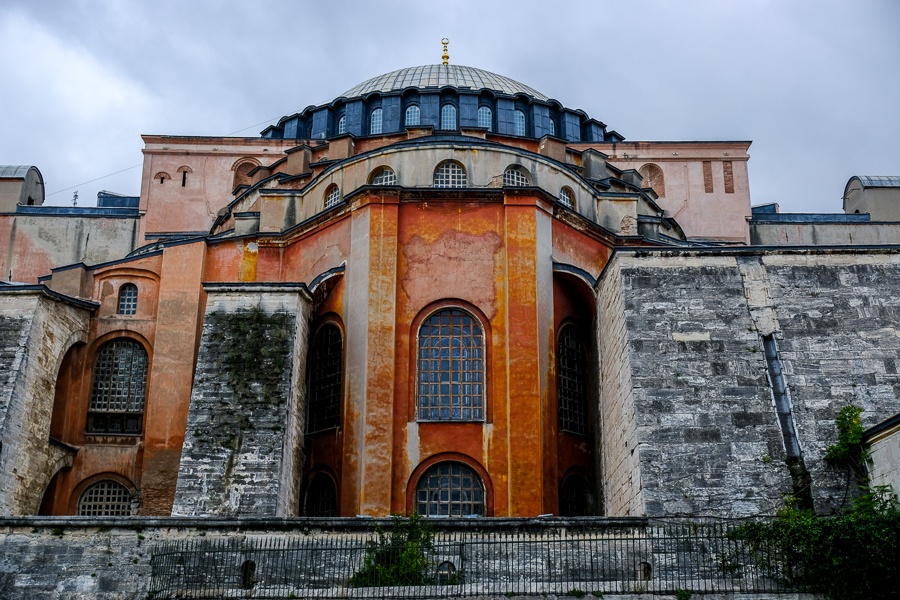 In Turkish, Ayasofya was built in the 6th century during Emperor Justinian I's Byzantine reign. After earthquakes, it was rebuilt several times and killed in 1204 by Venetians and Crusaders on the Fourth Crusade. Following the Ottoman Empire's conquest in 1453, Mehmed II converted the church into a mosque. Around this period, the existing minarets and Islamic inscriptions were installed! Initially occupied by Emperor Constantine I's Megale Ekklesia, the land now houses the structure rebuilt after the original design was destroyed.
In 1935, it was designated as a museum by President Kemal Atatürk. Open to visitors from all around the globe, Hagia Sophia is a mosque at present, after a decision made in 2020.
What to expect in Hagia Sophia?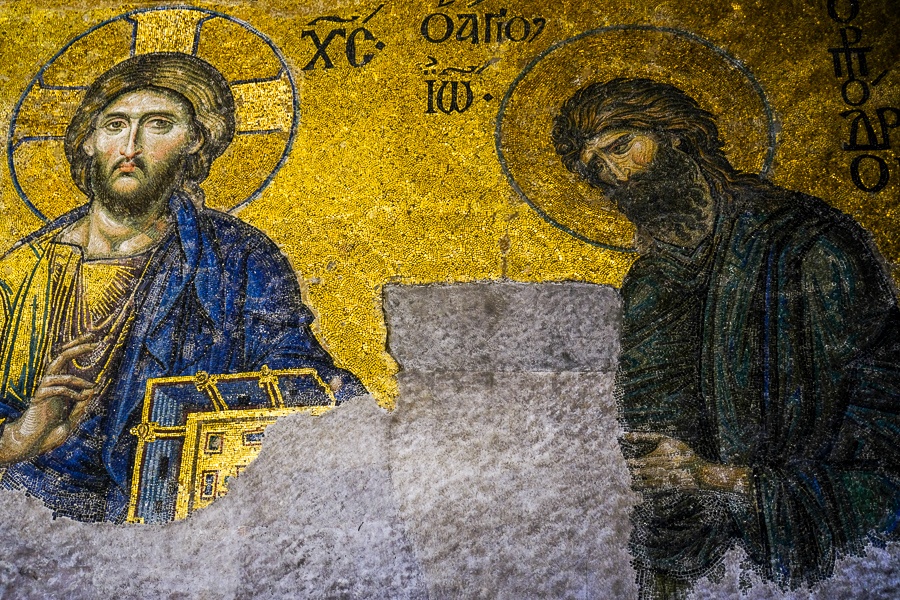 It's not simple to get on UNESCO's list of global historic sites. It's no surprise that Hagia Sofia was chosen! You are in for a bizarre experience as you walk through the doors of Hagia Sophia on your visit. It is not just a work of art but also a work of architecture. An excellent example of architectural expertise is the dome, which is supported by a square framework. Don't miss Justinian I's and Constantine's wall painting of the Virgin Mary and Child. They present the mother and son with a model of Hagia Sophia and a model of Constantinople. Take a stroll and be amazed at how the construction has survived the test of time while maintaining its beauty.
How do you go to Hagia Sophia?
Without Hagia Sophia, no one in Istanbul would exist. If your flights land at Sabiha Gokcen International Airport, it will take you 43 minutes to get here. So, jump on a bus, a cab, or the local tram and go! It is a short 40-minute drive from the IST airport.
Fact checks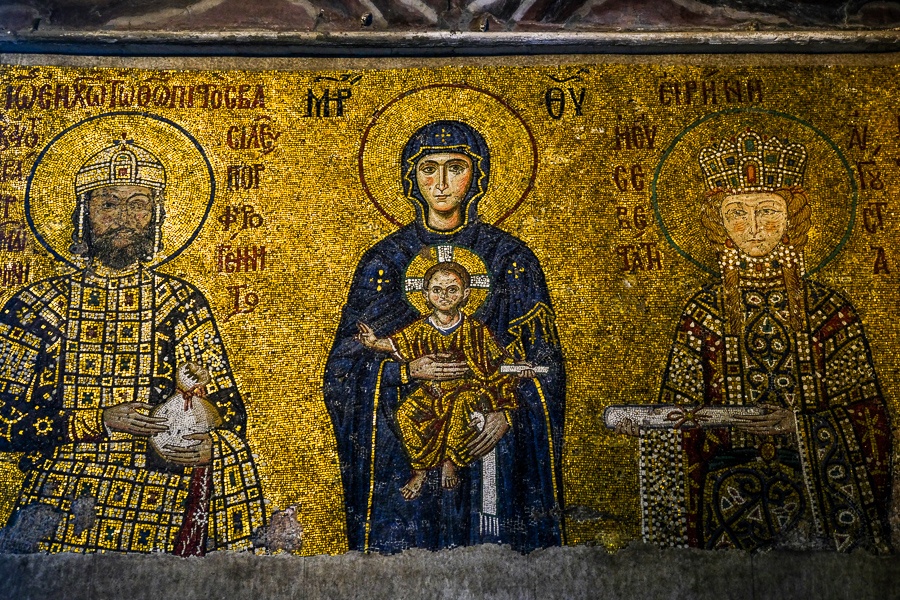 You must have fallen in love with the beauty of a monument if you are reading this. I'm sure you're interested in learning more about Hagia Sophia. So here are a few interesting facts about one of the world's most famous monuments! First, apply for a turkey e visa right away; later, read the entire article.
Sophia is a Greek phrase that means wisdom. Hagia Sophia translates to "Holy of God's Shrine" when put together.
After Rome's Pantheon, Hagia Sophia possesses the world's second-biggest dome.
Hollow bricks support the magnificent dome. The bricks are formed of porous, light clay.
From April 15 to October 1, the museum is open from 9.00 a.m. to 7.00 p.m., with the last admission at 6.00 p.m. It's available from 9.00 a.m. to 5.00 p.m. the rest of the year, with the latest access at 4 p.m.
The Blue Mosque and Sultan Ahmed Mosque were both inspired by Hagia Sophia.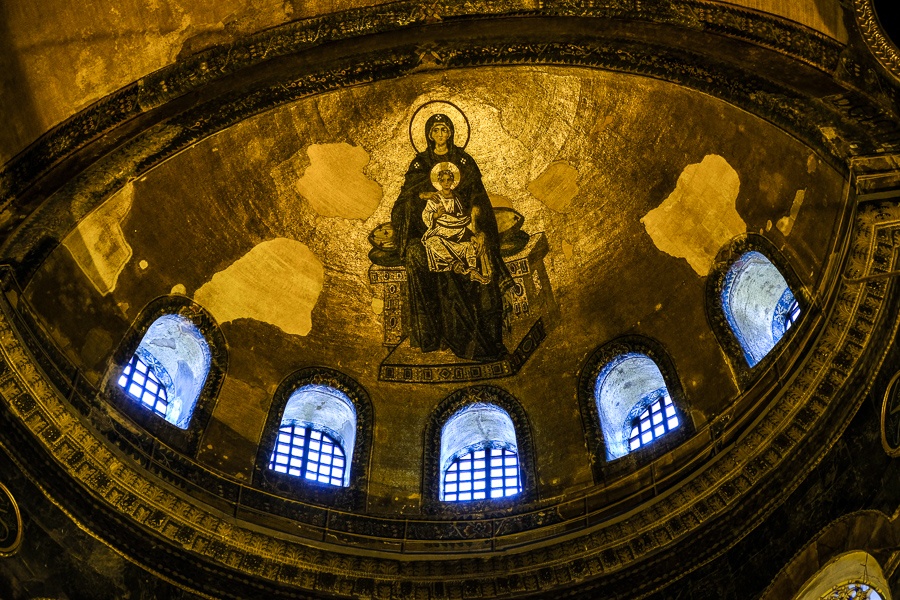 Things to keep in mind before going
Hagia Sophia is regarded as one of Turkey's most holy sites. As a result, there are a few things to bear in mind while visiting. So here are some suggestions:
Before entering the museum, make sure you take off your shoes.
Except for Mondays, the site is available to the public every day.
Always get your entry ticket in advance, so you don't have to wait in lines!
Tripods are not permitted at Hagia Sophia. So, make sure you don't have one on you.
Dress modestly and avoid wearing exposing clothing, including shorts!
Always keep your documents and a bottle of water with you all time.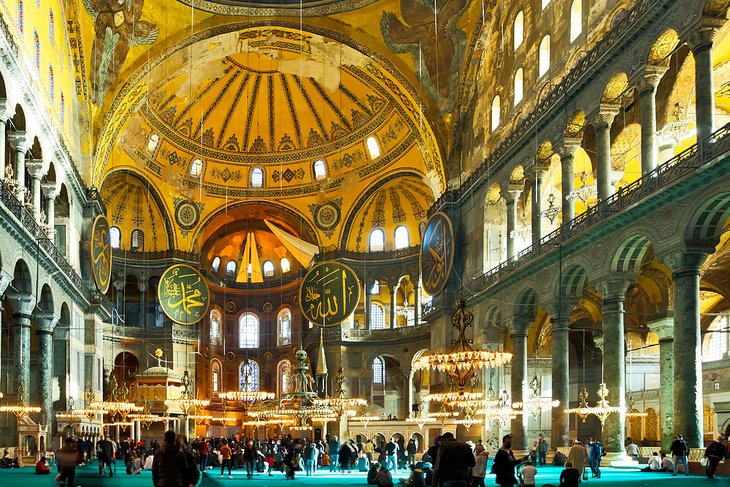 So that is the importance of Hagia Sophia. Are you planning a trip to Turkey for your next vacation? Then have a look around TurkeyVisaOnline! We are the world's largest Turkish visa agency, allowing travellers to select their itineraries based on their budgets, needs, and interests. They wish you a wonderful Turkey trip! Please take a look at one of them for yourself.