September indicates the beginning of autumn in Istanbul, and it's a beautiful month after a sweltering summer, with an average temperature of 24°C and 64 mm of precipitation. Early September can still be hot and humid, but the weather begins to drop down after the first week, making it excellent for strolling and exploring the city on foot. Apply for a turkey visa online from TurkeyVisaOnline.com and pack your bags to enjoy a stunning beach vacation.
City Life & Weather
The weather is also becoming more unpredictable, as one week may be sunny, and the next may be rainy with thunderstorms.
Due to the parents' school enthusiasm, the city is less crowded with people. Shorts, skirts, and t-shirts are recommended for warm afternoons, long trousers for colder evenings, and a light coat and portable umbrella for rainy days.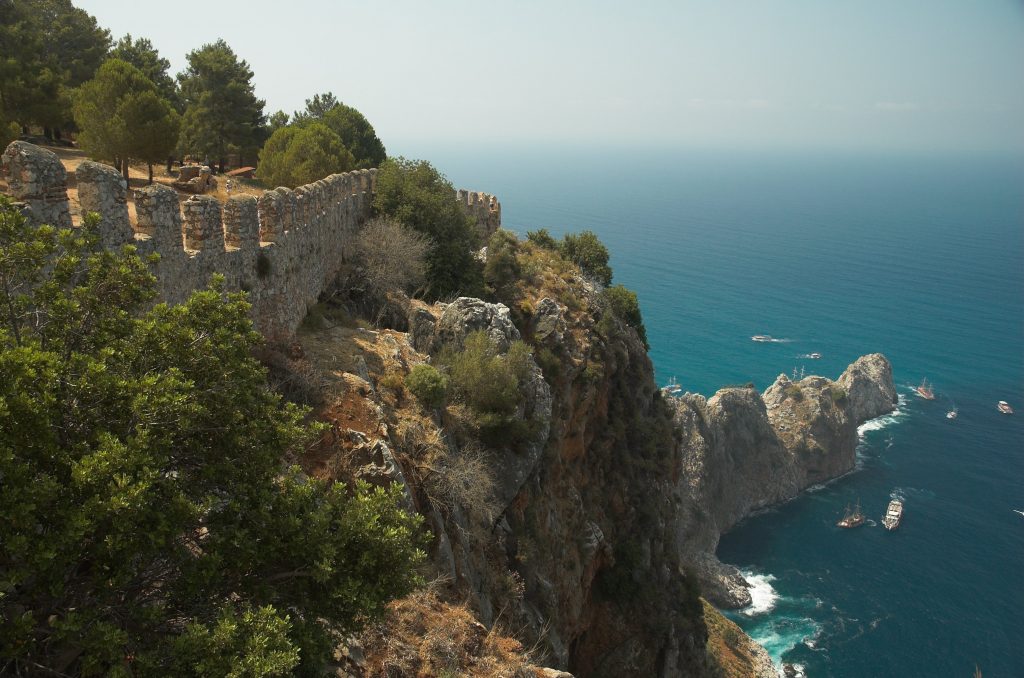 The days are shorter than August, with the sun setting around 19:25.
(Average Maximum Temperature: 24°C – Average Maximum Temperature: 17°C)
List of Attractions in Istanbul in September
1. Sultanahmet
We extremely recommend staying and seeing the Sultanahmet vicinity to real history enthusiasts who wish to discover the city's historical landmarks. It's the most helpful method to take in the city's spots, sounds, and tastes.
Sultanahmet is home to almost all of Istanbul's most renowned historical and tourist attractions, including Blue Mosque, Basilica Cistern, Sultanahmet Square (Hippodrome), Hagia Sophia, Topkapi Palace, Istanbul Archaeology Museums, and Turkish and Islamic Arts Museum.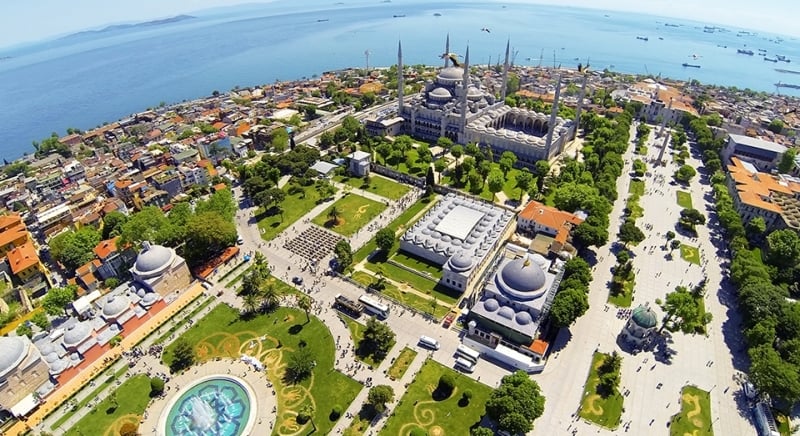 2. Enjoy Istanbul Coffee Festival
Istanbul's Coffee Festival is a four-day festival that brings Coffee from all over the world to the taste of coffee enthusiasts. The festival takes place in the Küçükiftlik Park site in Macka, near Taksim. You may have a fun day out by tasting Coffee from various suppliers and participating in coffee classes, lectures, playground events, and contests. Visit istanbulcoffeefestival.com.tr for more details and also visit www.turkeyvisaonline.com for turkey e visa.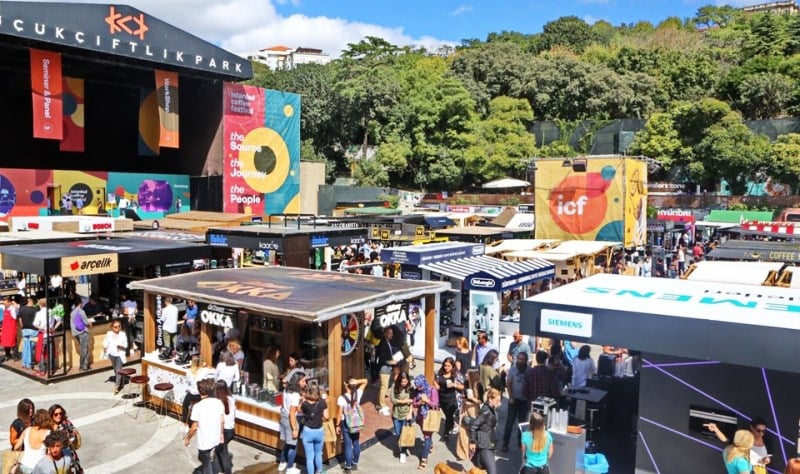 3. Tour city on Double Decker Tourist Bus
It is an inexpensive method to see and tour the popular areas of Istanbul that you wouldn't be able to see in a single day by walking. The Big Bus Istanbul hop on hop off tour covers 19 stops and 46 attractions (28 landmarks, 15 attractions, and 3 retail locations) across two lines on a single ticket. It travels around Istanbul's most famed landmarks and its fascinating and varied districts and neighbourhoods, providing educational pre-recorded commentary in eight languages.
The touring bus operates every 30/60 minutes and takes you to the city's most prominent tourist attractions as well as fascinating and diverse districts and neighbourhoods. And what is remarkable is that you can all do it in a couple of hours.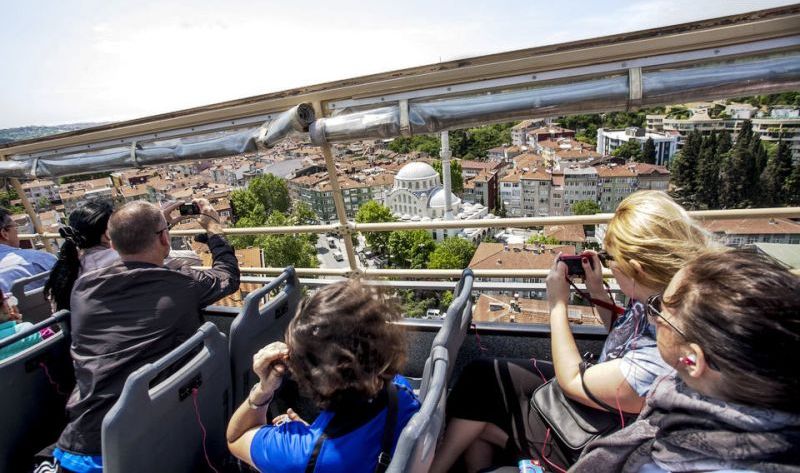 4. Take a Bosphorus Cruise / Boat Tour
This is a popular, unique, and fantastic type of amusement and sightseeing during your time in Istanbul. It is the most appropriate way to see and hear the city's most stunning sights and noises from the water. Every hour, a typical Bosphorus cruise departs from the Eminonu port.
Onboard the boat, you'll be able to tour the city in your leisure time and see all the iconic sights along the Bosphorus, including Ortakoy Mosque, Maiden's Tower, Dolmabahce Palace, Rumeli Fortress, and the Bosphorus Bridge.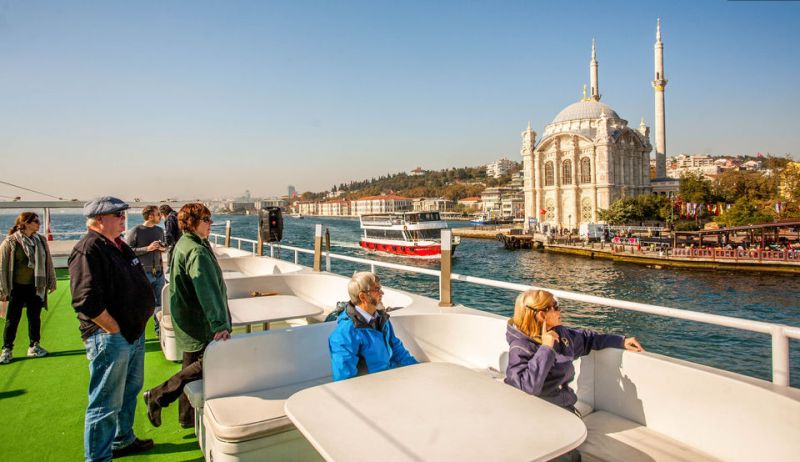 5. Explore the city's famous sights on bike
Being outdoors and exploring famous tourist attractions by bike is unquestionably attractive. Wind your way through Sultanahmet's ancient centre, a UNESCO World Heritage Site. Explore the Golden Horn, the Beyoglu district's cultural and entertainment mall. Navigate the Grand Bazaar's maze of sellers offering Turkish rugs, spices, and lamps. Hagia Sophia, Topkapi Palace, and The Blue Mosque and are all worth seeing.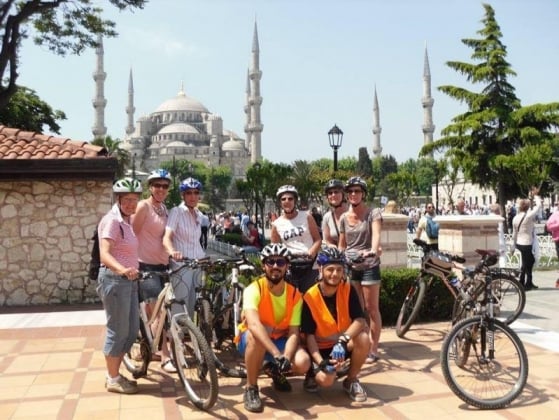 6. Enjoy Bosphorus Dinner Cruise with Entertainment
This is one of the city's most famous night-time attractions. Tourists that wish to see a unique Istanbul attraction are more likely to want this option. Dinner cruises depart from the Kabatas pier daily at around 8:00 pm and last approximately 3 hours.
Traditional belly dancing, a henna ceremony, an oriental show, folk dancing, a Romany dance, a live DJ, and other activities will keep you engaged. At the same time, your cruise around the Bosphorus and enjoy your dinner. You'll be able to visit the city's historical landmarks, such as Ottoman palaces and beautiful lit bridges.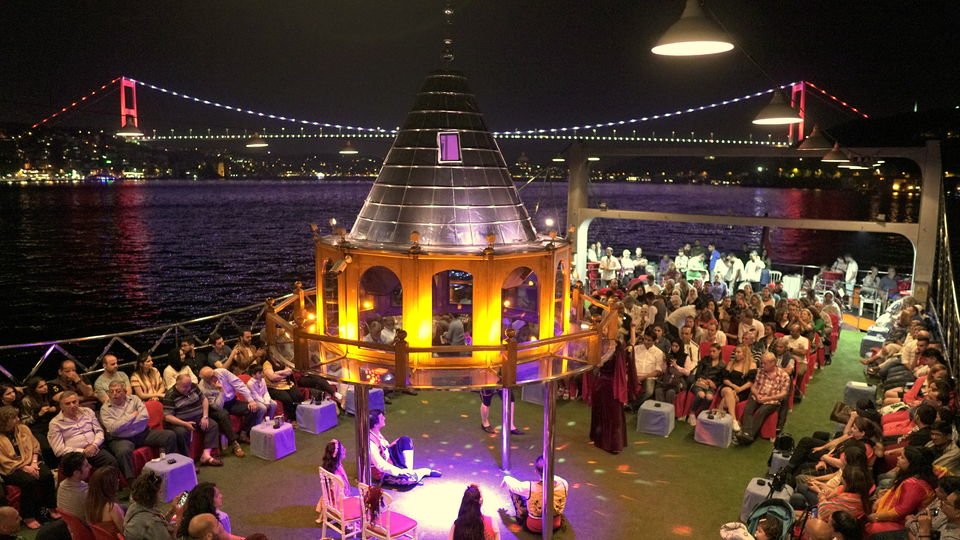 7. Princes' Islands
The Princes' Islands, formerly the leisure island of Byzantine Princes, are now one of Istanbul's best secure natural regions and attractions, with a magnificent pinewood landscape. It is one of Istanbul's most fantastic attractions and weekend getaways for both locals and tourists.
You may take a one-hour cruise to the islands, then spend the day taking a horse-drawn carriage tour of the island, resting in a cafe by the sea, and eating lunch at a local seafood restaurant. You may also spend a romantic night at one of the island's charming hotels.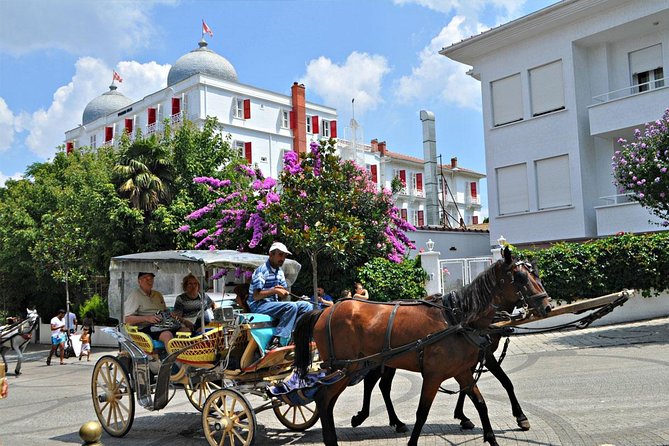 8. Visit Pierre Loti Hill and enjoy the impressive views of Golden Horn with Turkish Coffee.
Pierre Loti Hill is a famous leisure and tourist destination in Eyup and one of the most popular sites and attractions for locals and visitors in Istanbul's Golden Horn district. Visitors may enjoy spectacular views from Pierre Loti Hill. The hill rises to a height of roughly 55 metres above sea level. At the Pierre Loti Hill, you may enjoy your tea or Turkish Coffee while taking in the stunning view of the Golden Horn at the Pierre Loti Cafe.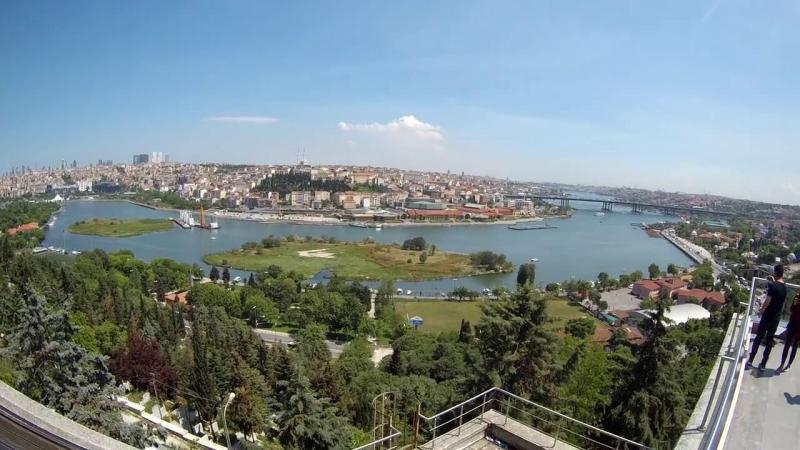 9. Visit Galata Tower and admire the stunning views.
Galata Tower is an ancient Genoese tower with a magnificent restaurant that overlooks lovely Istanbul. The panoramic views of Istanbul, the Golden Horn, and the Bosphorus are impressive.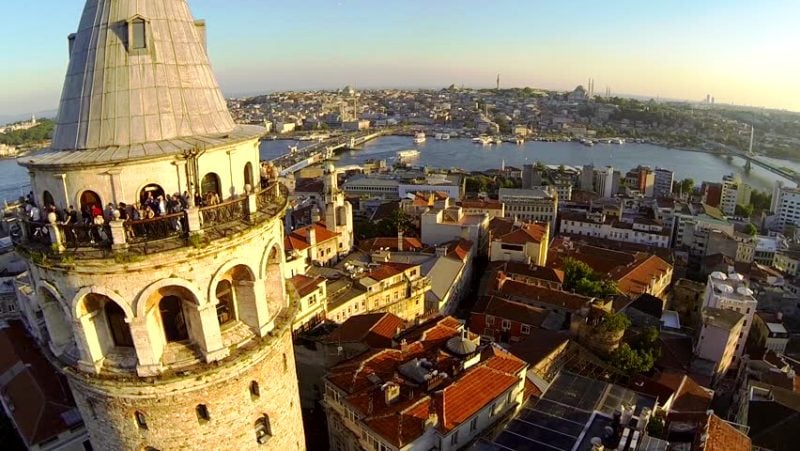 10. Forum Istanbul Shopping Mall
The Forum Istanbul is Europe's largest shopping and residential mall. 286 domestic and international brands on 495.000 m2. Apart from large-scale and customised playgrounds, Funlab Entertainment World, Atlantis Bowling, Cinemaximum Movie Theaters, Tiox Entertainment Center, Florida Helicopter Simulation, and Sand Castle. In addition, Forum Istanbul is home to the famous Sea Life Istanbul Aquarium, which houses Europe's largest shark family and the Legoland Discovery Center in Turkey.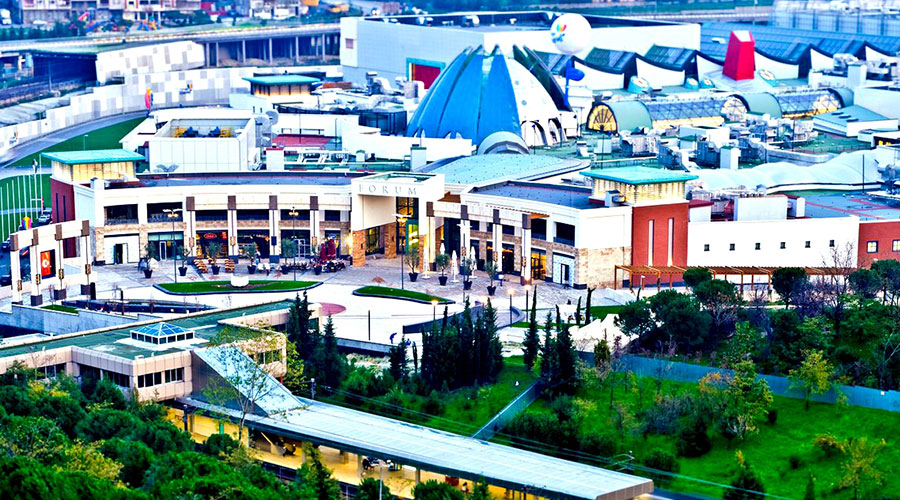 11. Sea Life Istanbul Aquarium
The Sea Life Istanbul Aquarium is the world's fifth-biggest aquarium. Visitors may examine and interact with beautiful sea animals, Europe's largest shark collection, the Digital Aquarium, the Turtle Hospital, where wounded turtles are treated, thematic zones, school visits, birthday celebrations, and much more.
There are lots of sights and things to do in Istanbul that it is impossible to include all the ultimate attractions. We've arranged a list of the most interesting ones that are most suitable for September.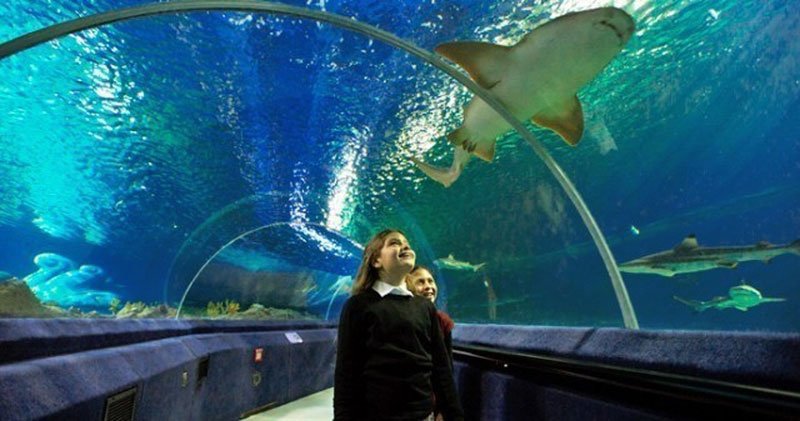 To better understand what to do and when to do it in Istanbul, read out the entire article and visit www.turkeyvisaonline.com to apply for a turkey e visa application online.