Fethiye, often known as the Turquoise Coast port town, is in southern Turkey. If you've heard of Fethiye, it's probably because of the famous Amyntas Tomb and its splendid views. Fethiye has initially been a part of ancient Lycia and is now a natural marina where you may go on beach trips and learn about the Lycian culture. There are too many things to do from this seaside city, such as visiting Tlos Ruins, Lüdeniz Beach, Butterfly Valley, and several more day trips. It's in a fantastic location for you to rest while also going on countless tourist adventures! Apply for a turkey visa online and keep your seat warm and scroll down to learn about the best things to do in Fethiye.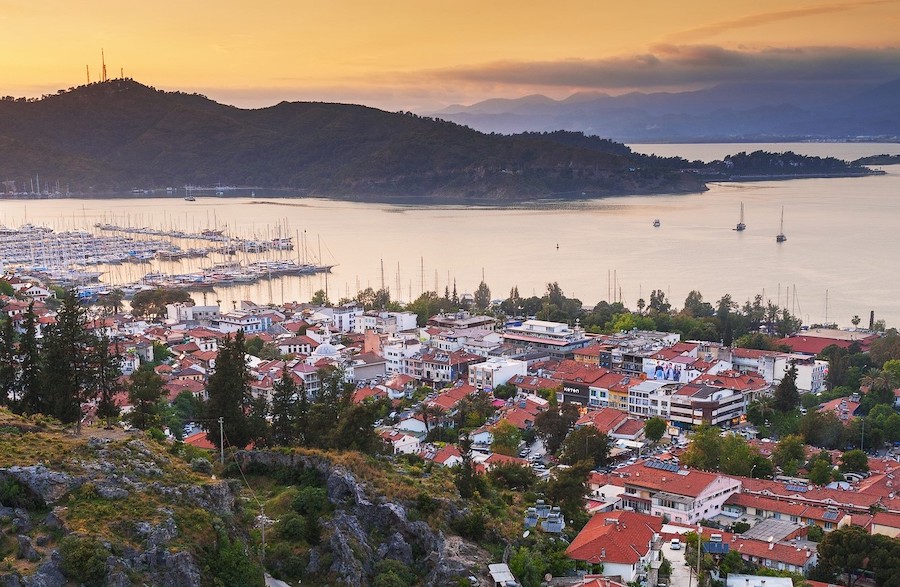 1. Tomb of Amyntas:
Fethiye was ruled by the Lycians around 200 BC, and this coastal city has been an essential part of Telmessos ever since. From Fethiye's southern border, several ruins can be seen, with the Tomb of Amyntas being the most notable of the Lycian memorials. The ultimate thing to do in Fethiye is to see this stone tomb carved around 350 BCE and located on Kaya Caddesi. To find the traces of old Telmessos, all you have to do is climb up the hill. You'll see an inscription here on the side that says "Amyntou tou Ermagiou," which translates to "Amyntas, son of Hermagios."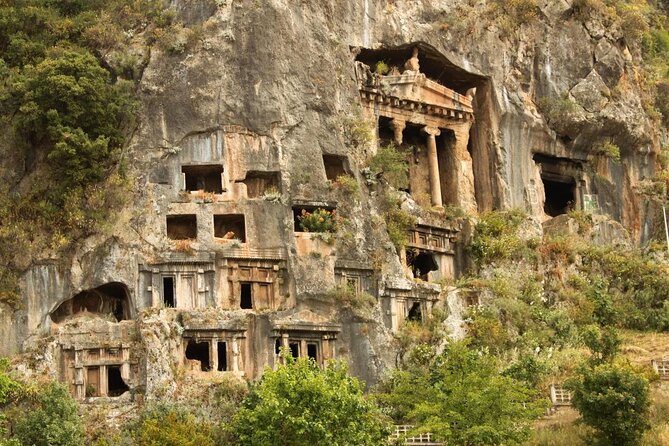 2. Ölüdeniz Beach:
This natural wonder may be found 10 kilometres south of Fethiye's ancient town. Imagine a curved beach with a mountain backdrop, white pebbles, and sparkling turquoise sea. This beach has a mysterious ability to seduce you. You may spend the day at the beach and the evening hiking up the Babada, a 2,000-meter peak at the beach's end. Another portion of this beach is a protected nature reserve with a deeper blue lagoon; travel to the north end to explore it. This region is less developed than the beach area, yet it is one of the trendy things to do in Fethiye.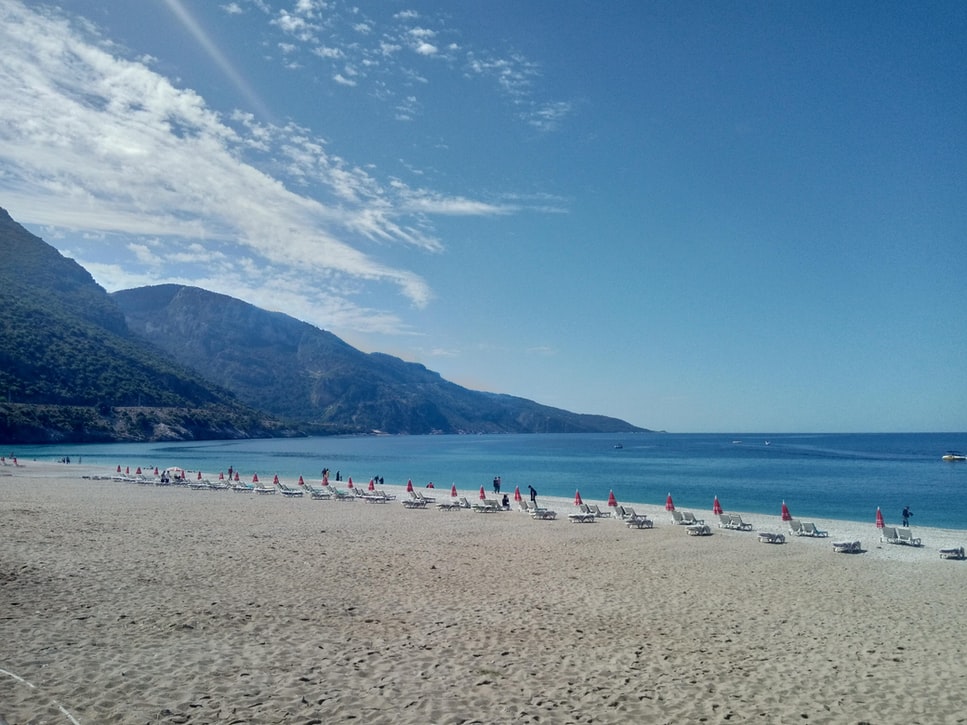 3. Tlos Ruins:
Another famous Lycian ruin that was formerly home to Romans, Byzantines, and Ottoman Turks. These ruins were formed 4,000 years ago, and one of the most challenging aspects of this attraction is determining which era each of these ruins belongs to. This Lycian city should be at the top of your list of things to do in Fethiye if you want to interpret the history of the ruins. A pair of historical eyes, the stronghold on top, the masonry inside, rock tombs, and the Roman theatre are all a sight to behold. A visit to these ruins is perfect when combined with a trip to Saklkent National Park and Patara Beach.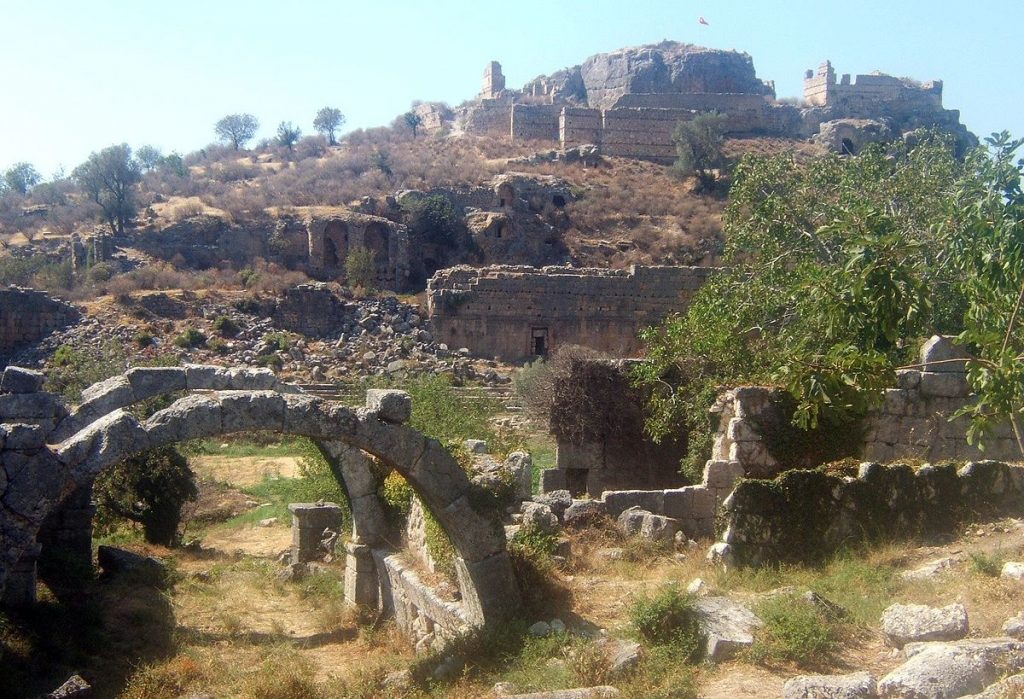 4. Saklıkent National Park:
One of the superb things to do in Fethiye visits is this National Park, established in 1996 and located around 30 kilometres from Fethiye. This valley is 18 kilometres long and 300 metres deep, and it is located deep within the Akdaglar Range. There are numerous walking paths, quiet waterfalls, and magnificent caves in this natural treasure. Because this valley receives very little sunshine, it serves as an excellent place for residents and visitors to unwind. It's both relaxed and peaceful! If you have a good time, go on a safari trip, or go canyoning or rafting. Few people include this natural park on their list of things to do in Fethiye, so be the first to do so. Apply for a turkey e visa application online now.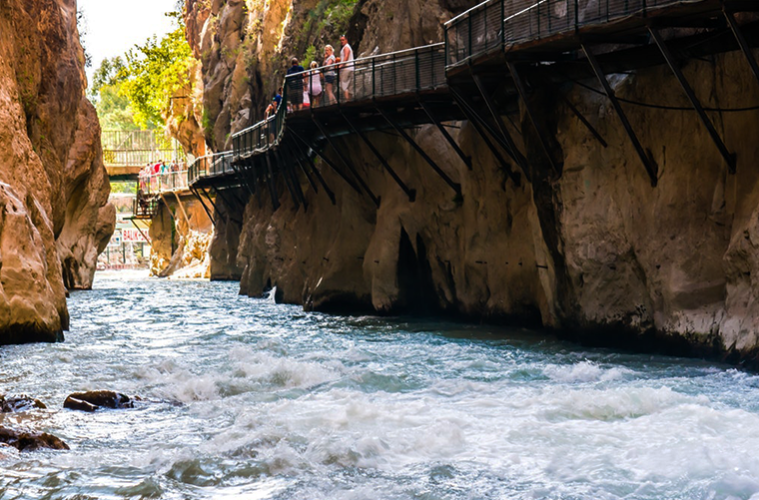 5. Kayaköy:
This ghost town, 8 kilometres from Fethiye, was previously home to Greek Orthodox Christians who were expelled in the twentieth century. It was home to the Ottoman Greeks until World War I. However, by the end of 1923, there had been population exchanges, which resulted in a great deal of grief and trauma. Katapongagia Church and Taxiarchis Church are two of the many structures in this stone hamlet on the mountainside with beautiful interiors. Aside from it, there are tombs in the Lycian style. What about a beautiful hilly landscape with enough to do? Make this a top priority on your Fethiye to-do list.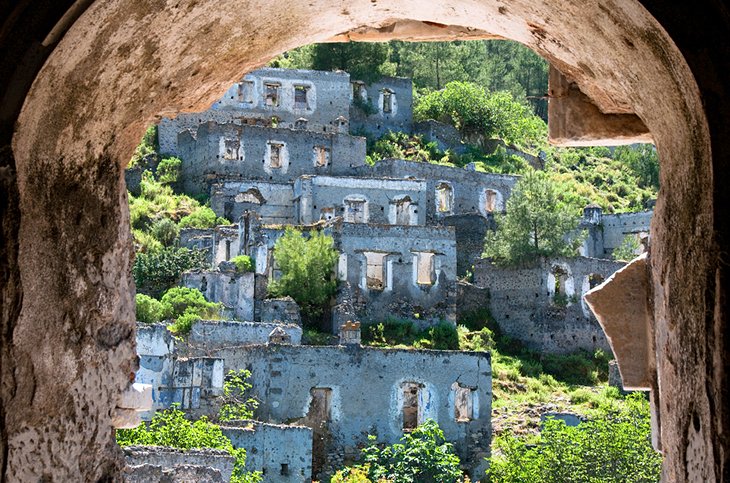 6. Fethiye Old Town:
This section of Fethiye's old town is located east of the marina and features lovely roads padded with shops. Turkish rugs, Souvenir stores, spices, tea sets, and even various cafes and restaurants with terraces may be found. Keep a lookout for this 18th-century Old Mosque, and if you want to learn more about the local culture, visit the neighbouring fish market. You may also go west to see the Telmessos Hellenistic Theatre, located just above the harbour. The ancient town should undoubtedly be on your list of things to do in Fethiye, with so much to see and learn.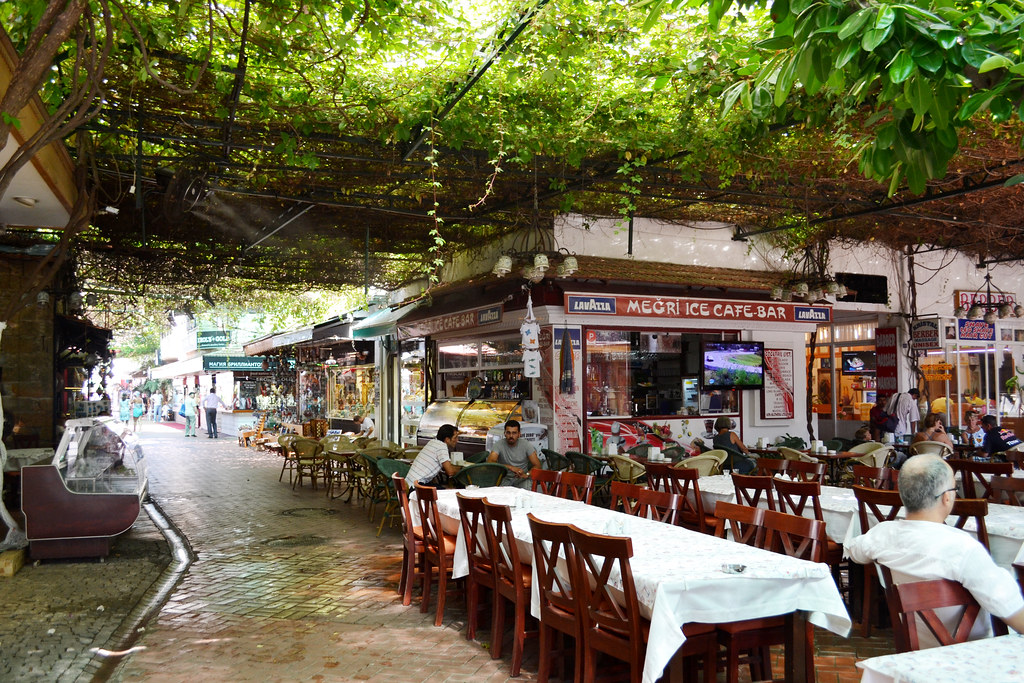 7. Butterfly Valley:
There is an isolated beach by land towards the end of the valley, located south of Lüdeniz and has stony cliffs. The name comes from this valley is home to over 80 different types of butterflies. It is commonly done as a day trip from Lüdeniz by boat. This beach is charming, and it is well worth a visit, especially between June and September when the seasonal butterflies are there. You may also arrange a trek to the nearby waterfalls, which could be much more enjoyable. Tandem paragliding from the peak of Babada overlooking the lakes is another exciting sport you may arrange from the beach of Lüdeniz. Make your vacation to Fethiye even more memorable by adding additional exciting activities to do!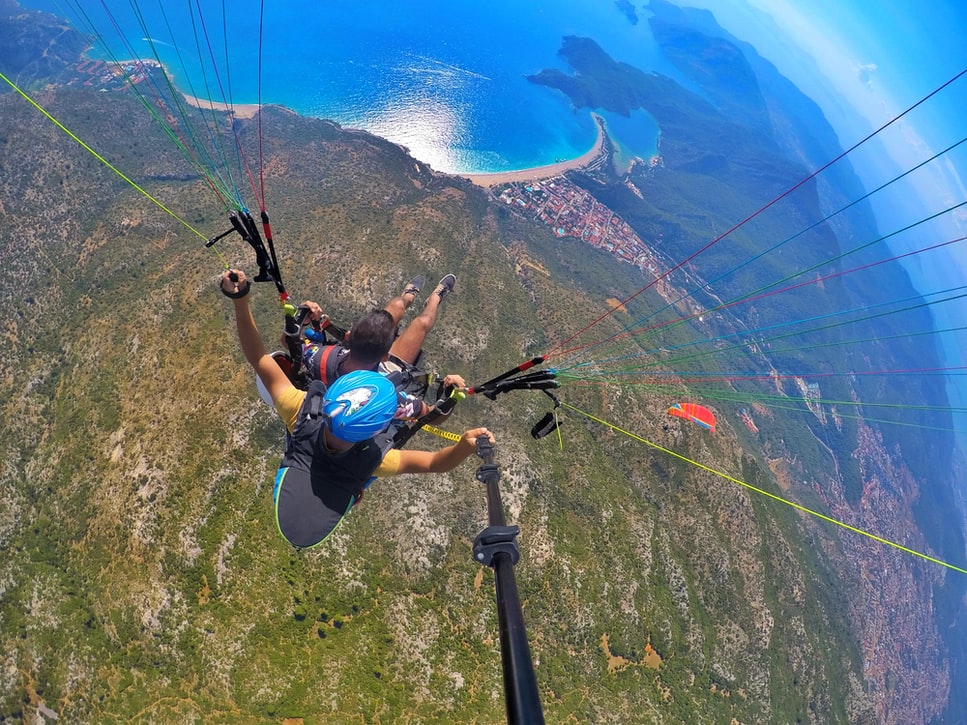 Visit Fethiye Harbour, Roman Theater, Fethiye Museum, Calis Beach, Xanthos, Letoön, and Pinara for more things to do in Fethiye. Fethiye, a beach town with several Unesco memorials, is too gorgeous to pass up. When planning your Turkey vacation, be sure to include at least 3-4 days here. Oh, and don't miss to apply for your turkey e visa on TurkeyVisaOnline.com to find the best visa options.