Turkey is a country that brilliantly blends the East with the West, giving it the best of both worlds. While Turkey is well-known across the globe for its rich history, beautiful architecture, and delicious cuisines, few people are aware of the numerous romantic resorts that make it one of the finest honeymoon destinations. Turkey is an undiscovered treasure that must be discovered, explored, and experienced. It's an ideal exotic getaway because of the beautiful scenery. So, apply for your turkey visa right now.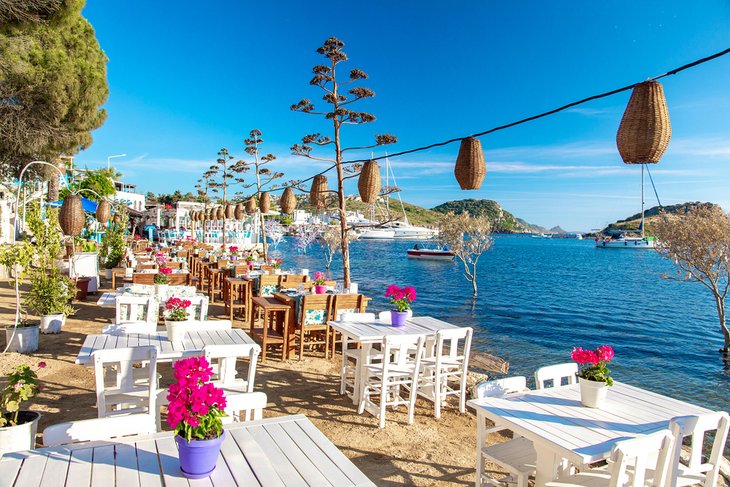 Four Seasons Hotel, Istanbul
If you wish to explore the town side and reflect on the Turkish town's rich past while still enjoying your romantic getaway, the Four Seasons Hotel is perfect for you. It is one of Turkey's top honeymoon hotels.
Suggested Room: Spend a little more on a royal Marmara suite or a St Sophia suite for your lover to have a memorable trip with a breathtaking view of the renowned Hagia Sophia Mosque and the Old City from the terrace.
Things to do: Take a walking tour of the ancient town with your significant other and learn about the local specialities. Visit the Turkish Bath, which goes back to antiquity, and toast your love with some delicious Turkish food.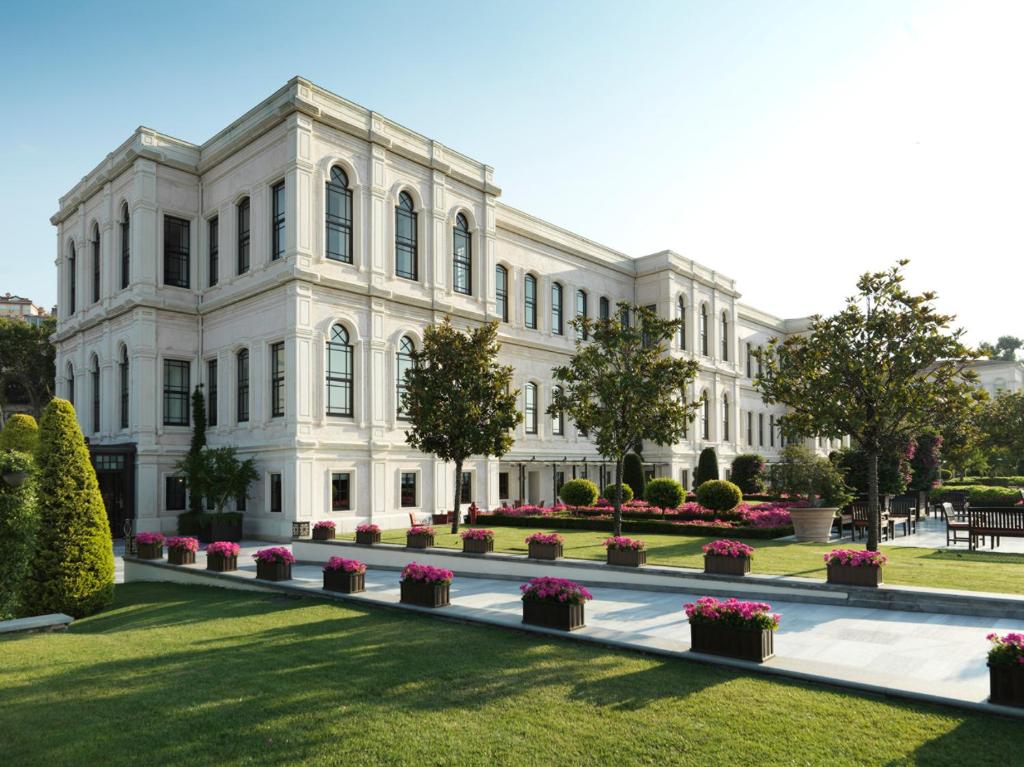 2. Regnum Carya Golf & Spa Resort, Belek
If you're searching for a romantic retreat or a laid-back holiday, the Regnum Carya Golf & Spa Resort in Belek is the place to go. Regnum is a romantic resort in Turkey that provides aromatherapy, Turkish baths, spa treatments, and various therapies all in one location to relax your senses.
Suggested Room: For a luxurious experience, choose a luxury room with a sea or golf course view. Choose their unique honeymoon package, which contains a variety of tempting enticements to rekindle your romance and show off your lavish holiday by enjoying private helicopter transport!
Things to do: Play golf with your significant other or relax in the pool in your swimsuit. Enjoy their superb food and different speciality beverages while relaxing in their magnificent bar/lounge.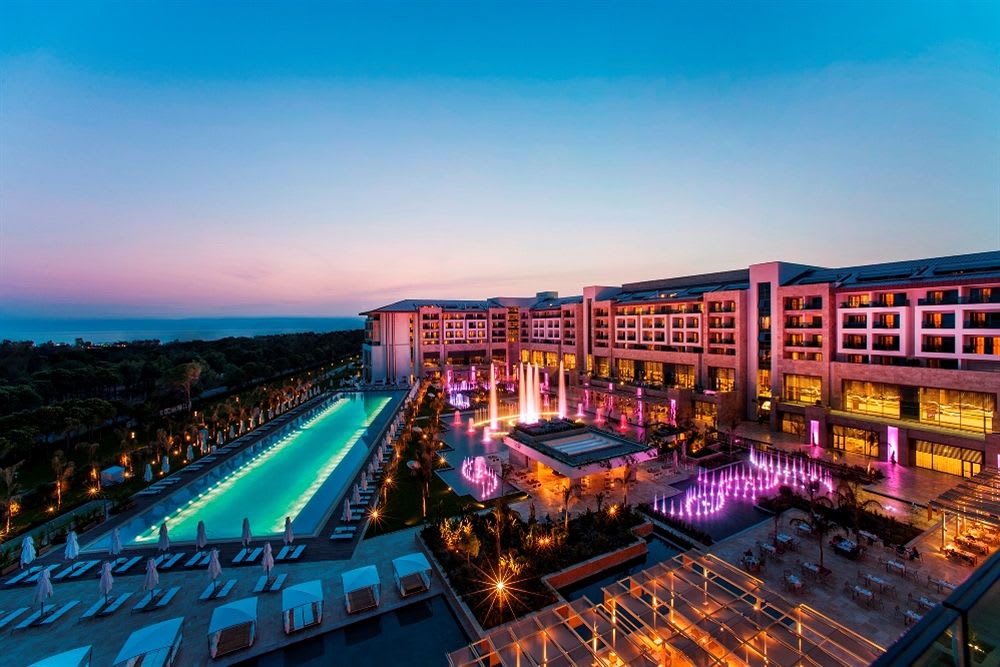 3. Gloria Serenity Resort, Belek
The Gloria Serenity Resort is ranked third on our list of romantic resorts in Turkey. Its luxury redefined, with a fantastic ambience and unrivalled grandeur. They provide some superb facilities while staying true to their goal of offering a relaxing holiday.
Suggested Room: Pamper your loved one with a suite that has an oversized patio with terrace and a private Jacuzzi, or if you want to take luxury to the next level, Gloria has a range of villas to choose from, including pool, garden, deluxe, VIP, and the tranquilly presidential villa.
Things to do: Take a stroll hand in hand along the beaches of the beautiful coast with its deep blue Mediterranean ocean, which is only a few steps away, while drinking your favourite cocktail at one of Gloria's bars. Indulge in their opulent spas or relax in the pool for a romantic getaway!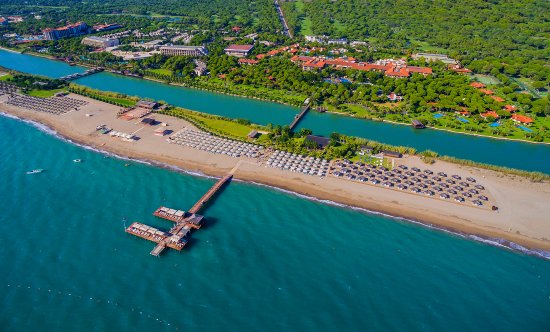 4. Casa De Maris Spa & Resort Hotel, Marmaris
Casa De Maris Spa & Resort is the place to go if you're searching for a tranquil holiday near the beach without going overboard on the luxury. Casa, located only steps from the beach, has everything you need for a beautiful holiday.
Suggested Room: For great lodging just for the two of you, choose one of the larger suite rooms facing the sea and overlooking the pool.
Things to do: Explore the town of Marmaris, which is famed for its historic ports and castle, on overnight or daily trips. Book a safari excursion to have some fun on the dusty trails or a private boat ride to relax and engage in the scenery.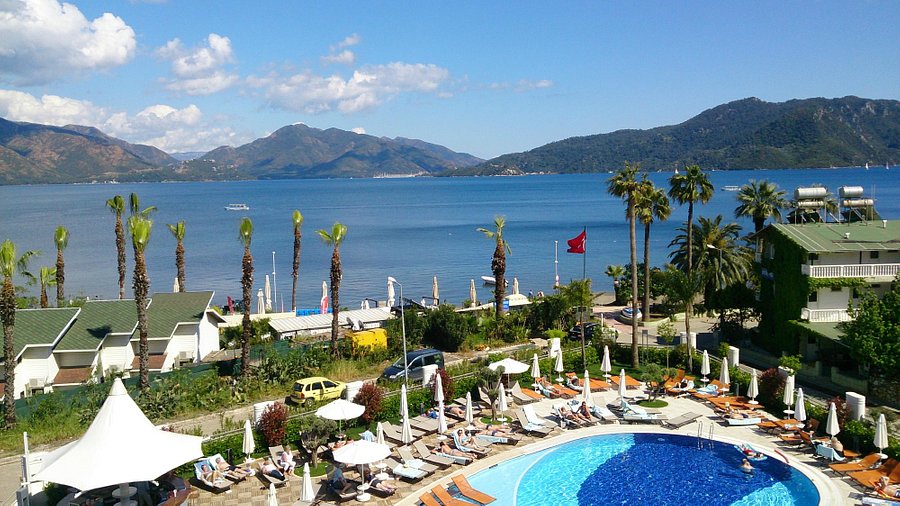 5. Argos In Cappadocia
Argos in Cappadocia is a package that includes a variety of magnificent experiences in one location, including historical caverns, tunnels, lovely terrace gardens, and expressive wine. Visit this resort to see some of the most beautiful sunsets and captivating vistas, which are pretty sure to make you and your soulmate fall in love again!
Suggested Room: Depending on your preferences, you may stay in a house with a tunnel or one of the magnificent suites, both of which will make you feel unique.
Things to do: Hire a local tour guide to explore the historical tunnel and the mediaeval monastery's underground.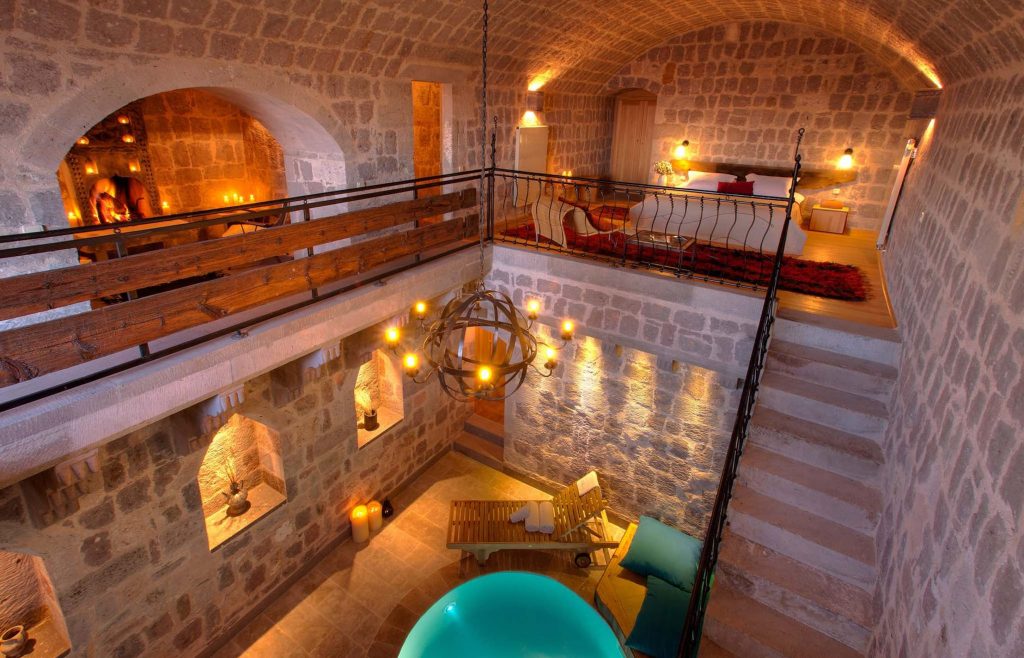 6. Taskonaklar Boutique Hotel
Taskonaklar should be on your choice of honeymoon hotels in Turkey if you are not a beach person and want to explore the countryside and learn about a natural Turkish way of life.
Suggested Room: There are various lovely suites to choose from, all at a surprisingly low price.
Things to do: Make the phrase "Love is in the Air" a reality by taking a hot balloon trip, which not only provides breathtaking views of the countryside but also provides an exciting experience. Hiking, horseback riding, and the red and green day trips are just a few of the ways to have a fantastic vacation.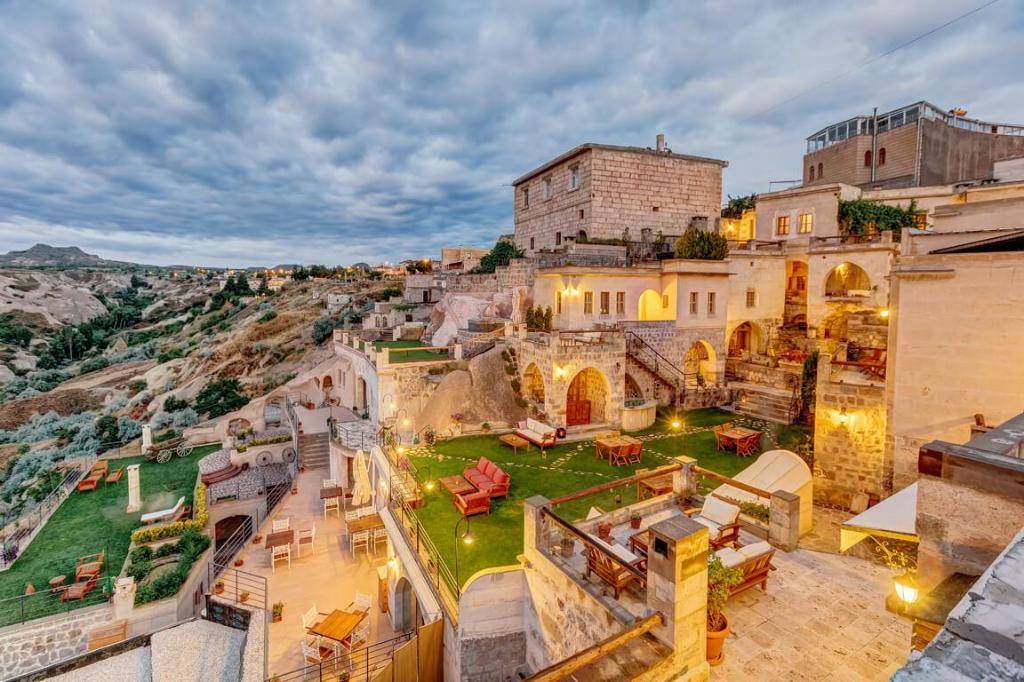 7. Cappadocia Cave Suites, Goreme
Cappadocia Cave Suites is a unique honeymoon resort in Turkey that is recognised for its beautiful interior décor and cave formations. Stay at this reasonably priced hotel to take in the historic and romantic scenery.
Suggested Room: Each room has a unique style, making it challenging to select because they all look great! Look through their gallery and pick your favourite.
Things to do: Get filthy on an ATV Quad bike ride or go hiking on the Ihlara trip. Enjoy a Turkish night performance or watch the magnificent Whirling Dervishes ceremony. There are lots of things to keep you occupied, and you may even go for a solo walk around town.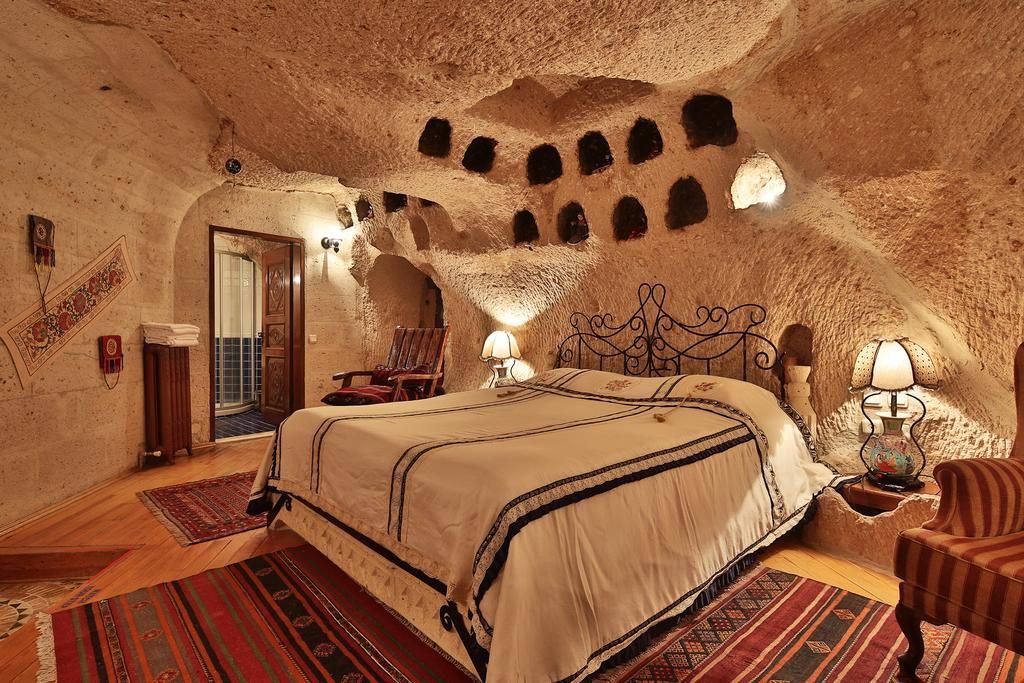 8. Takaev
Take is a romantic hotel in Turkey, located at the foot of several gorgeous valleys. It nicely blends the feel of a hill station with a classic touch to provide a pleasant vacation. A welcoming setting and gracious hosts go a long way toward making you feel exceptional.
Suggested Hotel: For the most incredible experience, choose a room with a panoramic view of the valleys.
Things to do: If you want to take a walk around town, check out the churches. You may also join one of the private walking excursions to see all the area has to offer.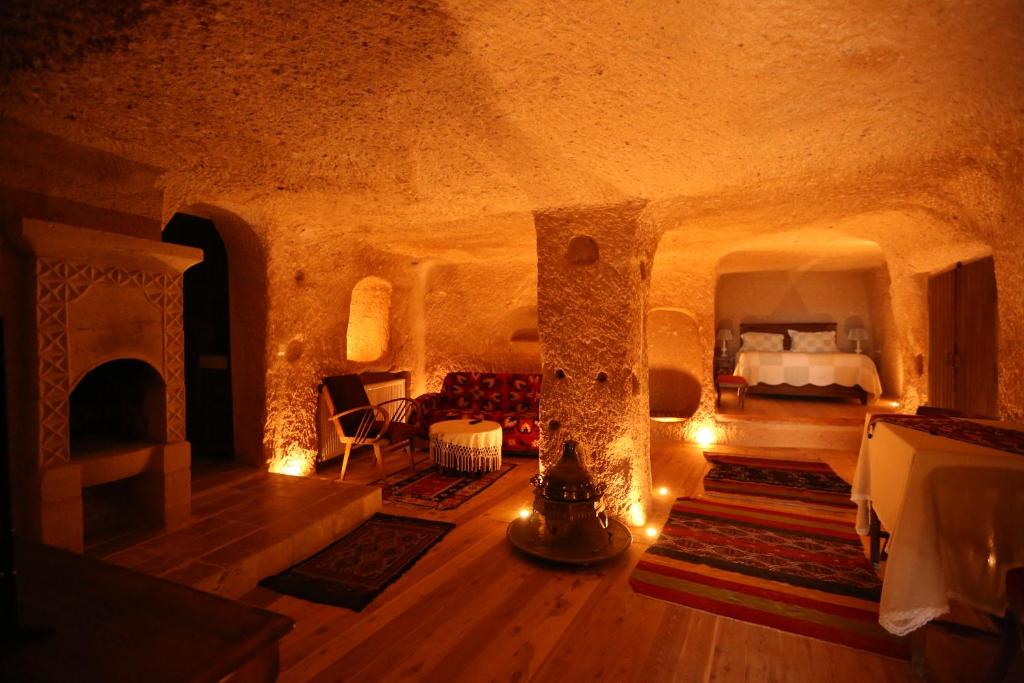 9. Aydinli Cave House Hotel
Aydinli Cave House is a budget-friendly yet high-quality lodge in the centre of Gerome. The hotel, carved from natural cave-like stones that have developed over many years, provides a glimpse into the small-town charm, providing you with a quiet stay in a distant area.
Suggested Room: Rooms on upper levels are suggested. For the best experience, book a King or Deluxe suite.
Things to do: Hiking in Rose Valley, which leads you through old caverns and magical undergrounds, will enchant you. If either of you enjoys cooking, you may learn a few Turkish dishes by enrolling in an Aydinli cooking class.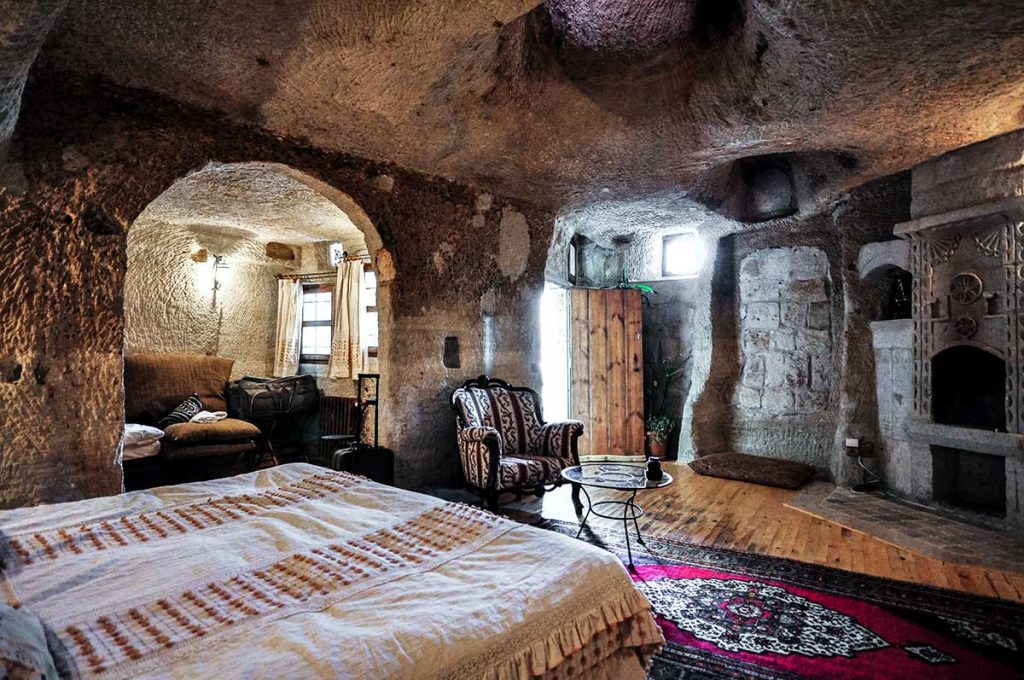 10. Sakai Konak
Sakai Konak is a small boutique hotel in a well-kept house. Sakai is the ideal choice if you search for a hotel that will offer you a wonderful vacation without breaking the bank.
Suggested Room: Deluxe accommodations have a patio with a spectacular panoramic view of the city.
Things to do: Visit the nearby Uchisar castle and the beautiful Goreme National Park. This town is ideal for spending some 'us time' during your vacation.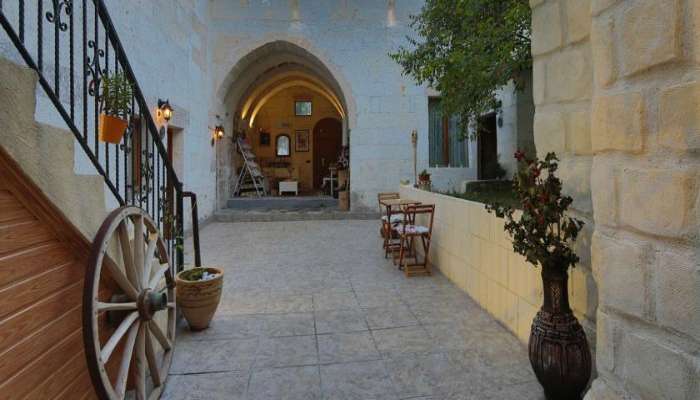 So, don't take tension of turkey visa and accommodation to tell us. Which Turkish honeymoon resort would you select for your romantic escapade?