Turkey is a magnificent country that straddles eastern Europe and western Asia. Turkey is not only known for its cultural ties to historical civilizations, but it is also home to a plethora of exciting islands. Islands may be found all over the world, but the magic of the Turkish islands is unrivalled. We are not trying to boast, but the beauty of these islands is that you won't want to go anywhere else after seeing them. So, apply for a turkey e visa online now and see the beauty of these charming islands.
6 Spectacular Islands In Turkey
With so many islands to select from, it might be tough for tourists to decide, but don't worry, we've done the preparation for you. Before you leave for your holiday, apply for a turkey visa online and have a look at this list of Turkey's greatest islands!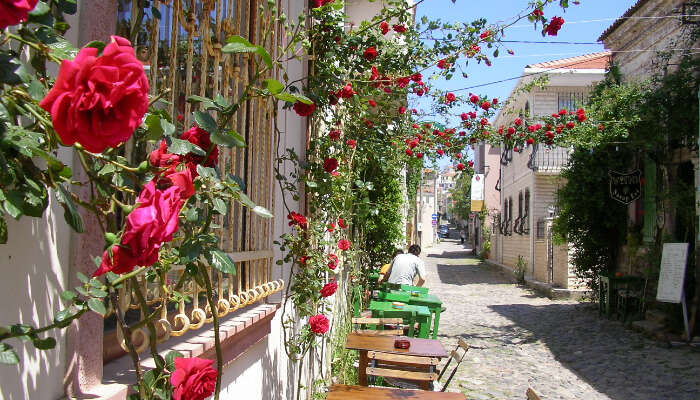 Akdamar Island
Akdamar Island, the biggest island in Lake Van, is renowned as the "island of tolerance." The Island, surrounded by 80-meter-high rocky cliffs, provides a thrilling view all year, but the beauty is magnified during the spring months by the flowering almond trees in the backdrop. The Akdamar islands have a total area of 70,000 square metres, a shoreline length of 3 kilometres, and a maximum height of 1912 metres. This Turkish Island is home to the stunning Akdamar Cathedral, which has been transformed into a monument museum but maintains its religious importance, making it one of Turkey's most well-known islands. Once a year, the church is restored and opened for prayer. During the travelling seasons, visitors will find the Island populated with various species, most notably white-winged terns, as the Island is located along a major bird route. Picnickers flock to the Island because visitors may go swimming or stroll through the almond fields surrounding the Island after touring. Your Turkey island vacations would not be completed without a visit to this magnificent Island.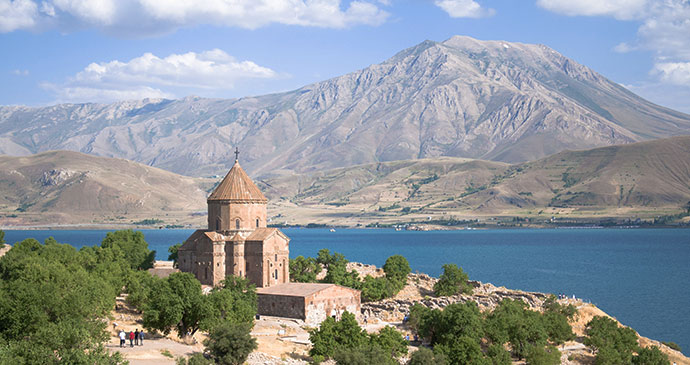 2. Bozcaada Island
Bozcaada Island is one of the loveliest islands in Turkey for travellers searching for peace amidst the old Greek buildings and historical ruins in the surroundings. This gorgeous Turkish Island is not only the country's third-biggest but also one of the country's two Aegean Sea islands. Bozcaada Islands are a must-see on your Turkey islands holiday, with their windmills, vineyards, lovely cottages, stunning ancient structures, and captivating beaches with crystal blue seas. The sheer cliffs that surround the island make it a high and rugged island, yet there are still several little coves with sand-covered beaches to be found. At the port and Ayazma Beach restaurants, you may even have a delicious dinner while admiring the scenery. Aside from the extensive range of seafood, the island-produced wine is an excellent accompaniment. The bike journey around the Island, which will inspire an adventurous spirit in you, is the most challenging portion of the Island, after which you can finally sit back and relax for the rest of the day. Despite its modest size, spending time on Bozcaada's gorgeous Island will leave a lasting impression on your mind and emotions.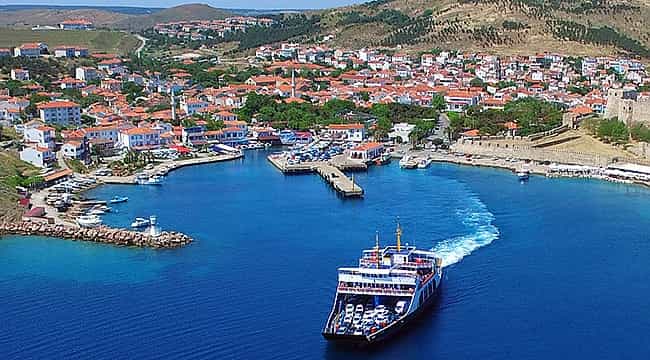 3. Cunda Island
It is a fantastic memorable holiday resort for travellers searching for a calm vacation in a natural setting. It is one of Turkey's most beautiful islands. Cunda Island, also known as Alibey Island, is a typical Aegean tourist town with several ancient sites, including churches, monasteries, and mosques. The area is surrounding by a magnificent natural beach where the limitless blue and eternity of the marine fills the heart with bliss, small and large restaurants along the coastline selling fish, and numerous classical buildings surrounded by the peaceful green of pine and olive trees attract visitors. Exploring Cunda Island's back alleys, which are lined with rotten Greek buildings clustered around the ruins of the massive Taksiyarhis Church, will take you back more than a century. The Island is one of the highly stunning places on the Turkish Island's map, attracting people from all over the globe and captivating them with its atmosphere, which reflects Aegean culture.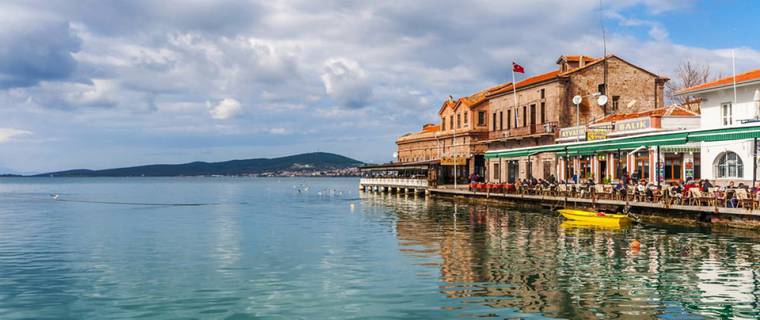 4. Chios Island
A few Greek islands off Turkey's eastern and western shores that you might include in your Turkey islands holiday to explore two countries in one trip. Chios is a small island in the north-eastern Aegean that may be reached by swimming. Because it is the only site with trees that produce mastic – a mystical medicine used to heal several diseases naturally – the area is well-known for its mastic gum production. This miraculous gum, which is shaped like a tear and grows on trees, is also known as a tear that relaxes and cures. Apart from mastic gum, the eateries also provide beer and prawns. As a result, don't forget to explore these Turkish islands near Greece on your trip to Turkey.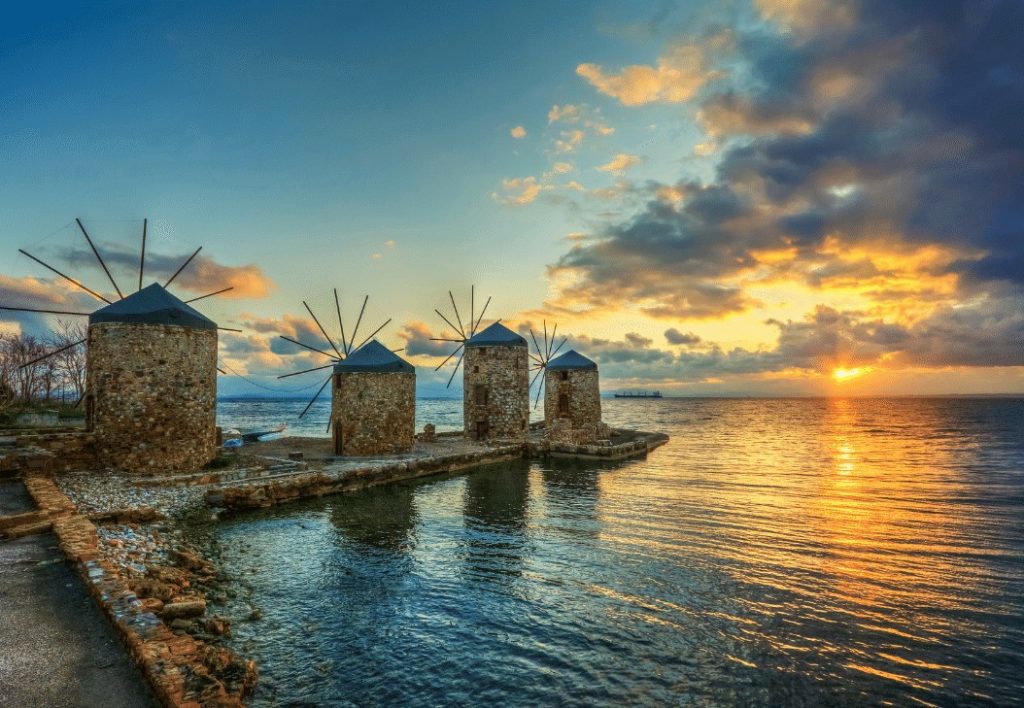 5. Princes' Islands
The Princes' Islands are a welcome break for Istanbul residents, especially during the scorching summer months. They are a group of nine islands off Istanbul's Asian shore. Buyukada, Heybeliada, Burgazada, and Kinaliada are a few examples. Visiting these islands is an excellent opportunity to get away from the city's overcrowding and spend time in natural settings. You only need to select an island from the collection of nine islands, take a ferry, and then brace yourself for a breathtaking view. If you're very ambitious, you can visit many of these islands in a single day, but it will need some swift travel. Once you get on these islands, you may go on a bike tour or take a stroll around the streets, which are lined with lovely wooden residences and gardens, with a view of the distant metropolis stretching out in the backdrop. You may either relax in this fascinating vista while sipping tea and admiring nature's magnificent work, or you may explore any of the Princes' islands' beautiful beaches. These stunning beaches feature crystal clear blue seas that are clean and safe to swim in. The Princes' Islands provide a mix of calm and activity that is difficult to resist. Even though Turkey lacks party islands, the lively atmosphere of these islands in Princes' more than pay for that.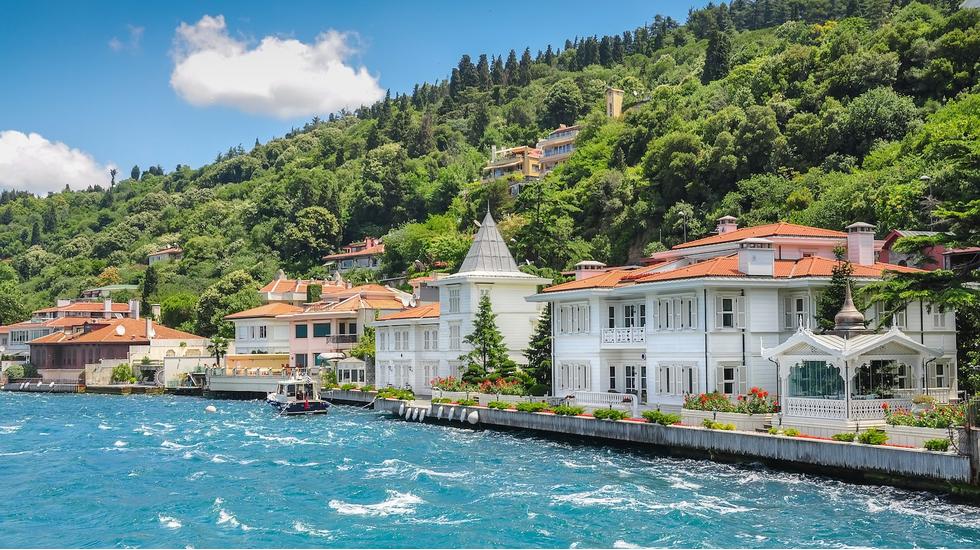 6. Gokceada Island
Gokceada is Turkey's biggest Island, known for its unspoilt and protected natural reserves and strange scenery. It is known as the Island of Poseidon, the Sea God, in Homer's epic The Iliad. It's also famed for its crystal-clear waters and unspoiled landscapes, attracting local and international visitors. The Island is known for its multicoloured pine trees and rich olive orchards, making it a popular destination for nature enthusiasts. Its unique geography and unrivalled natural beauty have propelled it to the top of Turkey's list of islands.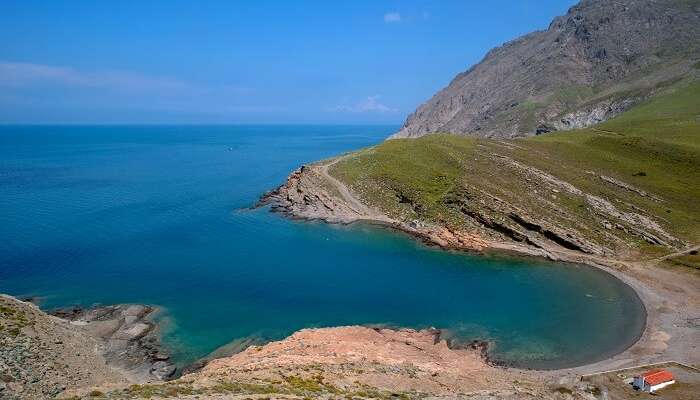 Turkey is often crowded with tourists due to its popularity as a holiday destination. Even though many other things to do, islands have mostly taken the top ranks on the tourist priority list. So, why are you waiting to pack your bags, apply for your turkey e visa? We've selected the best of Turkey's numerous islands to offer you a taste of what you'll see on your future Turkish holiday. However, if you are aware of any other islands on the Turkey map, please let us know in the comments section below.