Turkey is ranked as one of the top 10 tourism destinations in the world. While its rich history, legacy, and magnificent sites are the major draws for tourists, the twenty-first century has witnessed a significant increase in people rushing to Turkey for different holiday activities. Water Parks in Turkey have been the top crowd-pullers for decades, attracting domestic and foreign visitors to participate in various adventure sports activities. So, apply for a turkey visa and pack your bags to enjoy these adventure sports activities in Turkey.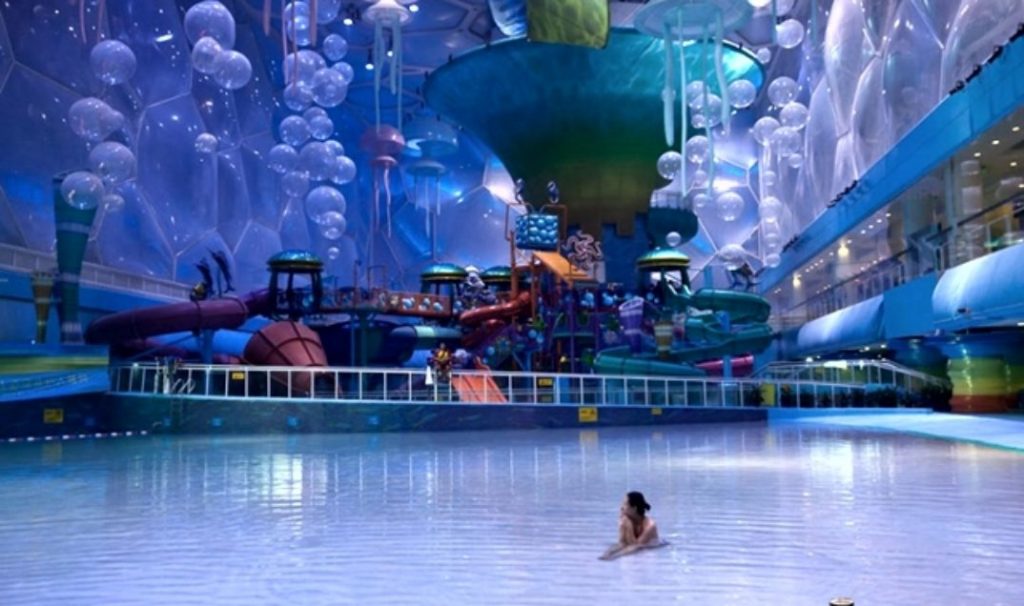 The Turkish government has placed special incentives and packages to attract investors and business people to build theme parks with world-class amenities. As a result, there has been a healthy increase in the quantity and quality of water parks in Turkey due to enabling all available supports and establishing favourable conditions to encourage such activities. Tourists planning a fantastic vacation to Turkey on their tourist turkey e visa may boost their benefits by including water parks in their itinerary.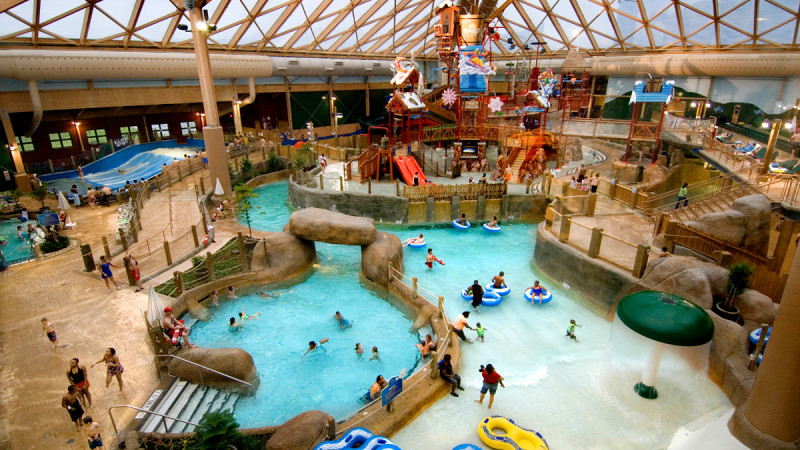 Below is the list of 9 Water Parks in Turkey with details.
1. Land of Legends Theme Park
The Land of Legends Theme Park provides a one-of-a-kind experience for visitors ranging from 7 to 70. They have the best chance in the world to learn something new every day here. This Park, which is located in the town of Belek on Turkey's southern Mediterranean coast, offers thrilling water activities, slides, and roller coasters, among other things. The Land of Acqua and The Waterfront Kingdom, two fascinating water activities, are famous crowd pleasers here. Tourists yearn to spend hours at these two most exciting and thrilling recreation and sports destinations.
The Land of Acqua transfers you to a different world by allowing you to experience the presence of Abyss, Challenger, Family Floats, Sea Voyager, and Space Rocket, among other things. The Waterfront Kingdom allows guests to interact one-on-one with exotic marine species such as dolphins, walruses, and white whales. Tourists may feed these animals directly with their hands.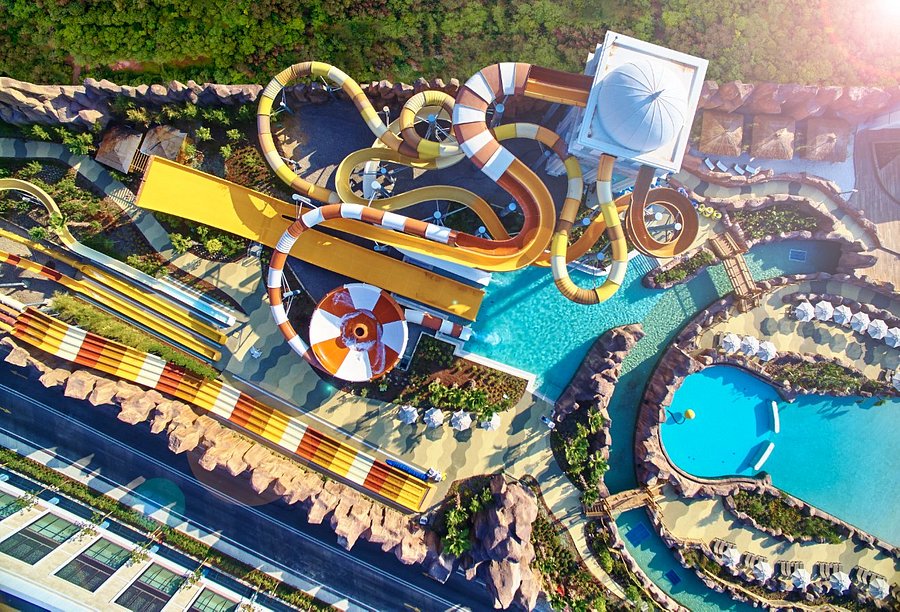 2. Water Planet Aqua Park
It is the biggest water park in Antalya, Turkey. It takes a whole day to explore the numerous thrilling aqua activities here, which are suitable for people of all ages. Families will have a great time sliding down the Park's 24 water slides. The unique animation pool, equipped with toys and slides, is a great place for kids to have fun. Sliding down the Kamikaze may give you a rush of adrenaline. For intense action, try the Blackhole slide. Pay a little more for an adrenaline-pumping bungee leap and plunge into an unforgettable adventure. Local soft drinks, wine, and beer are available at this establishment. Sip and chill out by the pool, whether in the sun or the shade.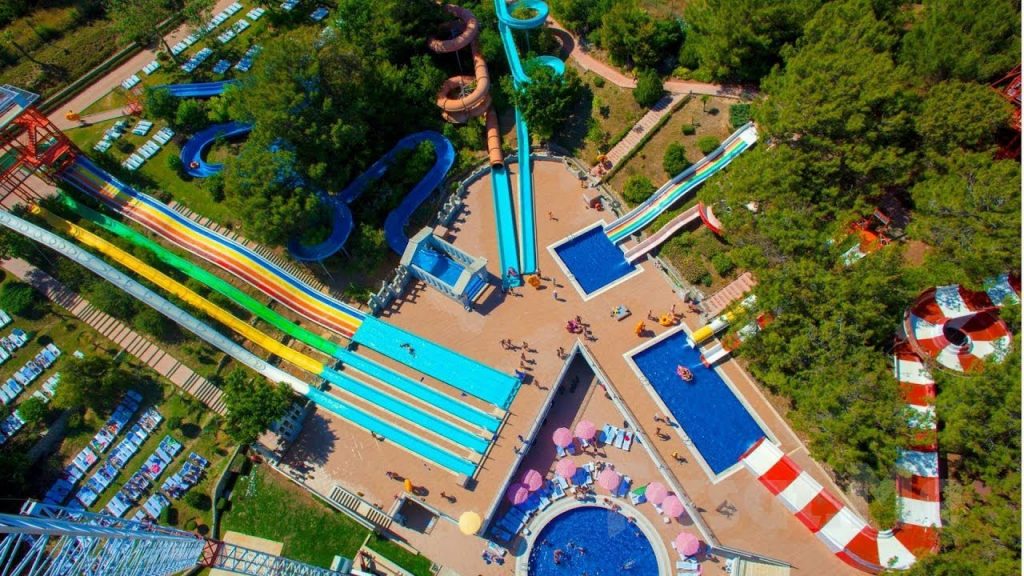 3. Jungle Istanbul
If you're looking for a mystery adventure, head to Istanbul's Jungle! Hundreds of animals of various kinds live in this unusual location. Several tropical fish varieties, arthropods, reptiles, animals, and birds can be found here. Jungle Park is home to Prison and Safari, two of Turkey's greatest vacation water parks. Tourists get a fantastic opportunity to interact with surprising animals. Thrilling rides, roller coasters, and steep slides steal your breath away! To prevent the last-minute rush, it is best to plan a vacation and book tickets to Turkey's largest water park ahead of time.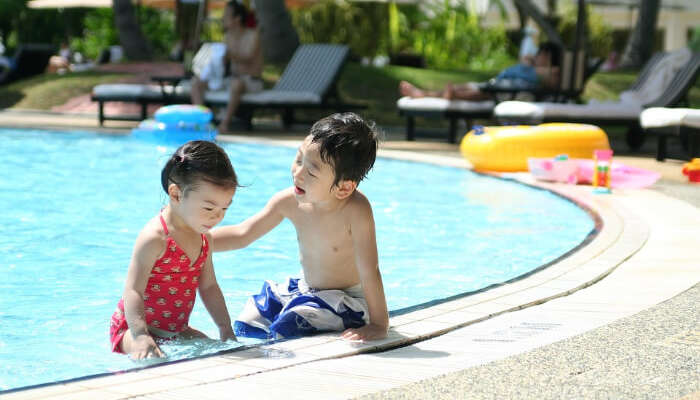 4. Viaport Marina
Aslan Park is another exciting feature of this Park. It is the world's first climate-themed aquarium, and it is located in Turkey. It includes several theme parks, including the Crocodile Park Aquarium, Turkey's best water park, with thousands of marine varieties living in various temperature zones. There are 47 different exhibitions throughout the Park, all with different themes. From close quarters, a wide variety of Tigers in their natural animals' welcome visitors.
The Viaport Marina's Lion Park and Crocodile Park Aquarium is the world's first 5-function marina and living centre, and it is entirely built on the water. It is a must-see among Turkey's many water parks, with many adventure opportunities for you.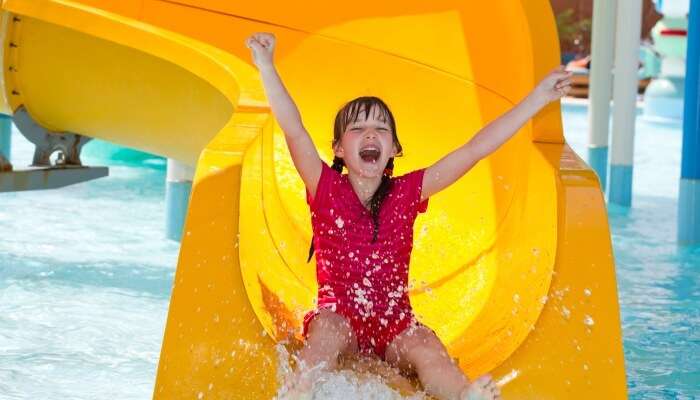 5. Adaland Water Park
Welcome to the field of exciting and entertaining activities! That, my friends, is Adaland Water Park! This renowned water park in Turkey provides guests with a fascinating selection of fun and leisure activities for all age groups, from Jakuzzi to rain dance and trampoline games. This best water park in Turkey has a variety of exciting and enjoyable water sports activities, including: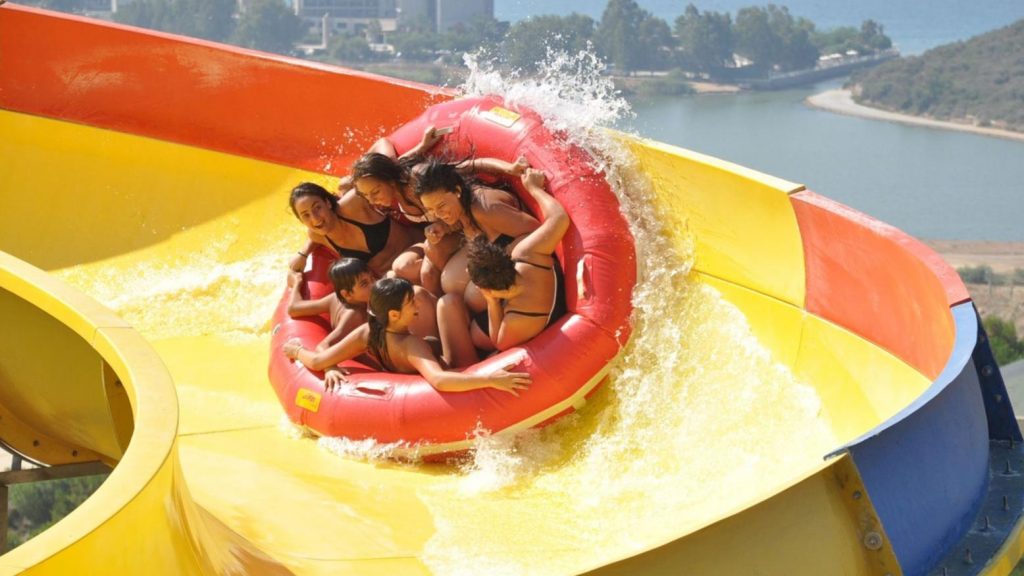 a) The Amazoon Family Slide: which is 406 metres long. With your family and friends, enjoy the world's longest family slide.
b) Water Coaster: You'll ride uphill for 110 metres and then fall with thousands of m3 of water flowing over you!
c) Loop Slides: The floor under your feet opens as you wait in a cabin 20 metres above ground level. The rest is on you to explore.
6. Marmaris Aqua Dream Water Park
In a city known for its busy nightlife and rocky coastline, Aqua Dream Waterpark Marmaris provides thrilling slides, wild foam parties, dance acts, and a wide selection of tasty meals with a magnificent view of Marmaris to explore. Aqua Dream, Turkey's largest water park, covers 44000 square metres and has everything from sombre rainfall dances to violent body slides, including Kamikaze, Rafting Slides, Aqua Tower, and Black Hole. When you've had your fill of sliding, jogging, and climbing the stairs, rest in the pool while listening to music and getting ready for the next set of slides.
Authentic Turkish food is served to visitors here. With a beautiful view of Marmaris, you may eat your meal while resting from the slides or sip your favourite beverage while relaxing by the pool.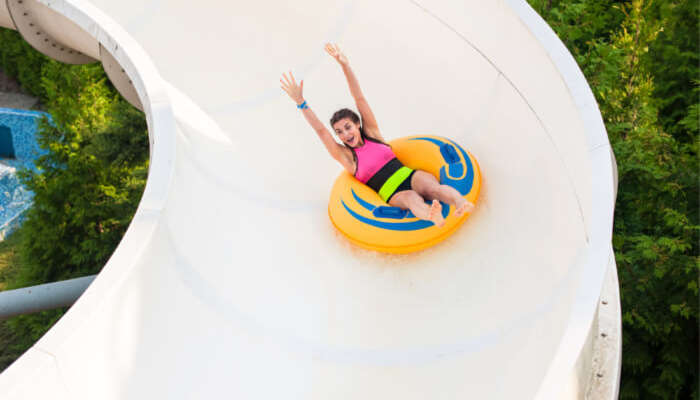 7. Fethiye Aqua Park
This is a "cool" water park where you may unwind after a day of touring. Water slides, water playgrounds, a lazy river, swimming pools, a wave pool, walkways, and numerous cafés are among the water sports and leisure activities available to adults and children. The lockers here are well-equipped and secure for storing your stuff while you and your loved ones splash around in the pool or slide down into the water from a great height. This Park has its own "money" — bands – that can be used to make purchases.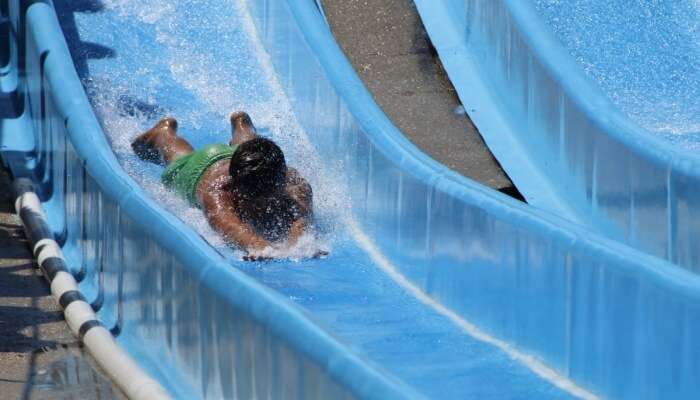 8. Marina Aquapark
The largest waterpark in Istanbul, with 17 incredible water slides, 15 various extreme water sports, a wave pool, and a children's playground, will transport you to a holiday in Istanbul! Port Aquapark, which is situated on 15,000 square metres of land, is Europe's first water park combined with a yacht marina. You'll feel like you're skydiving when riding the Looping Rocket Tube. Except you'll plummet from a height of 24.5 metres into the pool!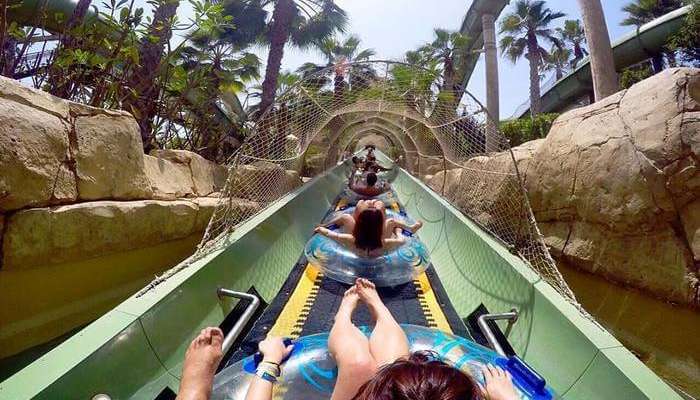 9. Vialand Theme Park
This amusement park covers an area equivalent to 100 football stadiums. Vialand Theme Park, one of the healthiest amusement parks, provides guests with various leisure activities, from cool swimming pools to cinema halls. Aside from a movie theatre and a thrilling roller coaster, there are other rides, shows, bowling lanes, shops, and restaurants for guests to enjoy. Children have their own play spaces and sports facilities.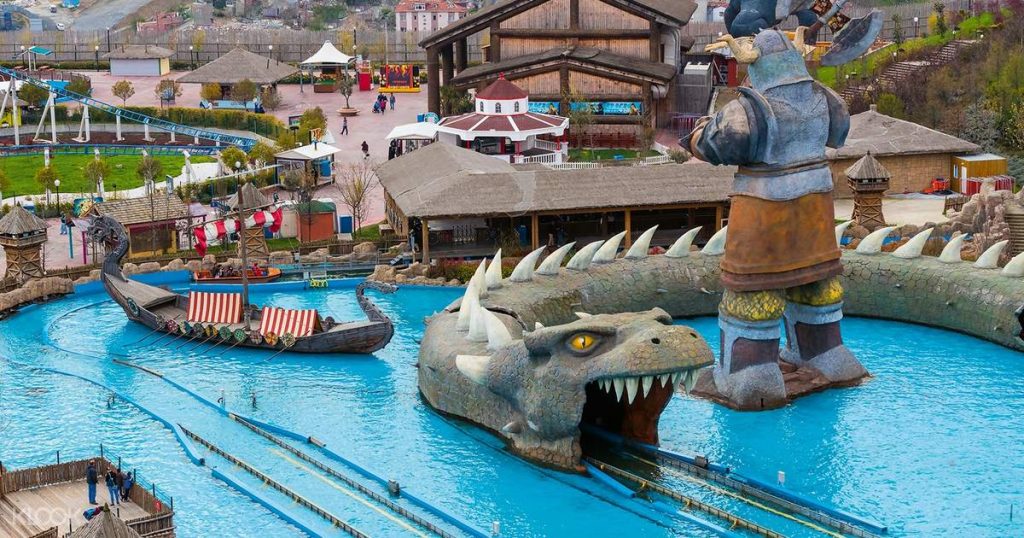 That is the Turkish water world for you! Include some of the water parks in your schedule to make the most of your Turkey vacation. Each of these water parks in Turkey is regarded as the greatest in providing thrills that a tourist will remember for a lifetime! So don't waste yourself applying for a visa to Turkey online.