Turkey is a historically rich country known for its winding streets, decorative buildings, and balloon-filled sky. A variety of world-famous monuments and tombs may be found there. The country has been shaped by the Ottomans, Romans, and Byzantines. Turkey's monuments are a must-see for anybody interested in learning more about the country's history. These monuments honour the Turkish people's battle for independence, wars, and sacrifices. They have drawn thousands of tourists each year, and Turkey is quickly becoming one of the world's top tourist destinations. So, apply for your turkey visa right now and explore these famous monuments in Turkey.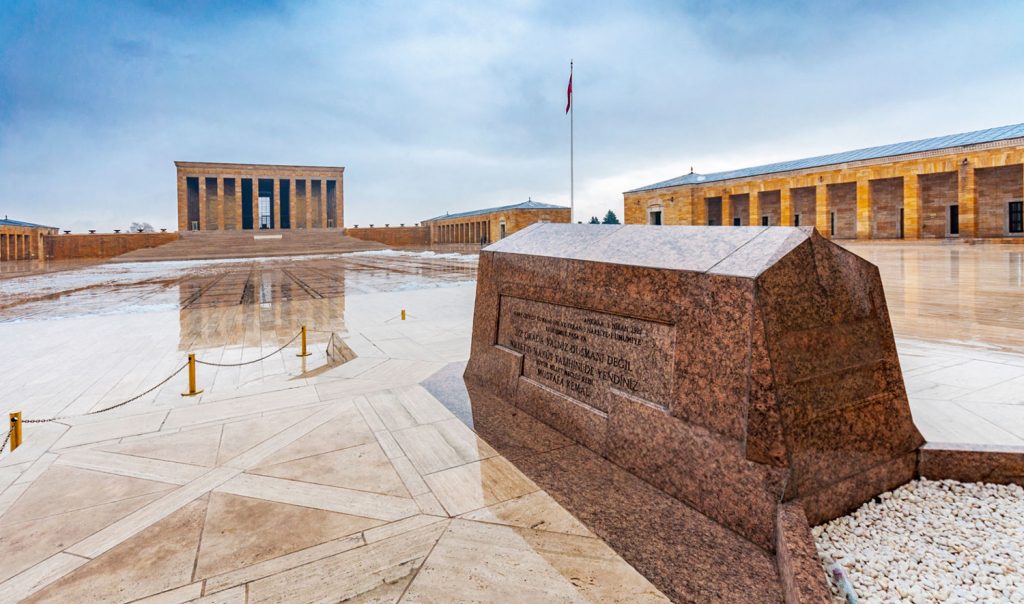 8 Best Monuments In Turkey
Here is a custom-made list of some of Turkey's most renowned monuments to see during your vacation. These locations are a history enthusiast's dream since they show the historical significance of the area.
Canakkale Martyrs Monument
This monument was built to remember the around 253,000 Turkish troops who died in the Battle of Gallipoli. The fight took place between April and December of 1915, during World War I. Architects Ismail Utkular and Dogan Erginbas collaborated on the project alongside civil engineer Ertugrul Barla. The building began in 1954 but was halted owing to financial difficulties but was finished by 1958. After exploring the monument, visitors may also visit the museum under it.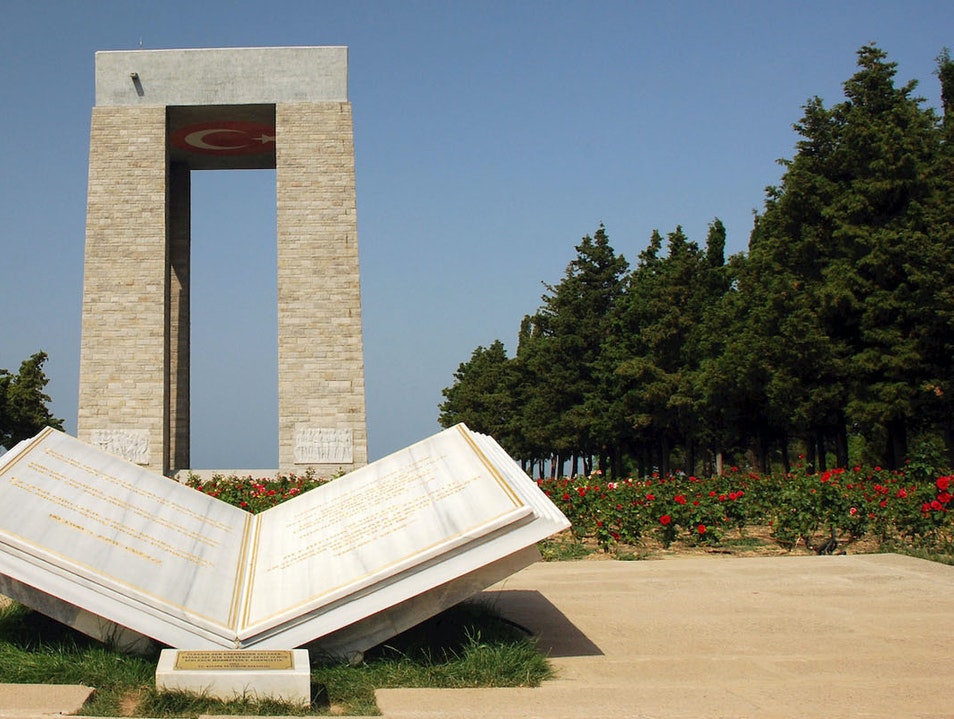 2. Anıtkabir
Anitkabir, which means "memory tomb," is one of Turkey's most important ancient monuments. Mustafa Kemal Ataturk, the renowned Turkish War of Independence leader, was buried at this tomb. Professor Emin Onat and Assistant Professor Ahmet Orhan Arda collaborated on the project. Thousands of residents from all across the nation come to pay tribute to the leader's sacrifices on his death anniversary and the War's anniversary.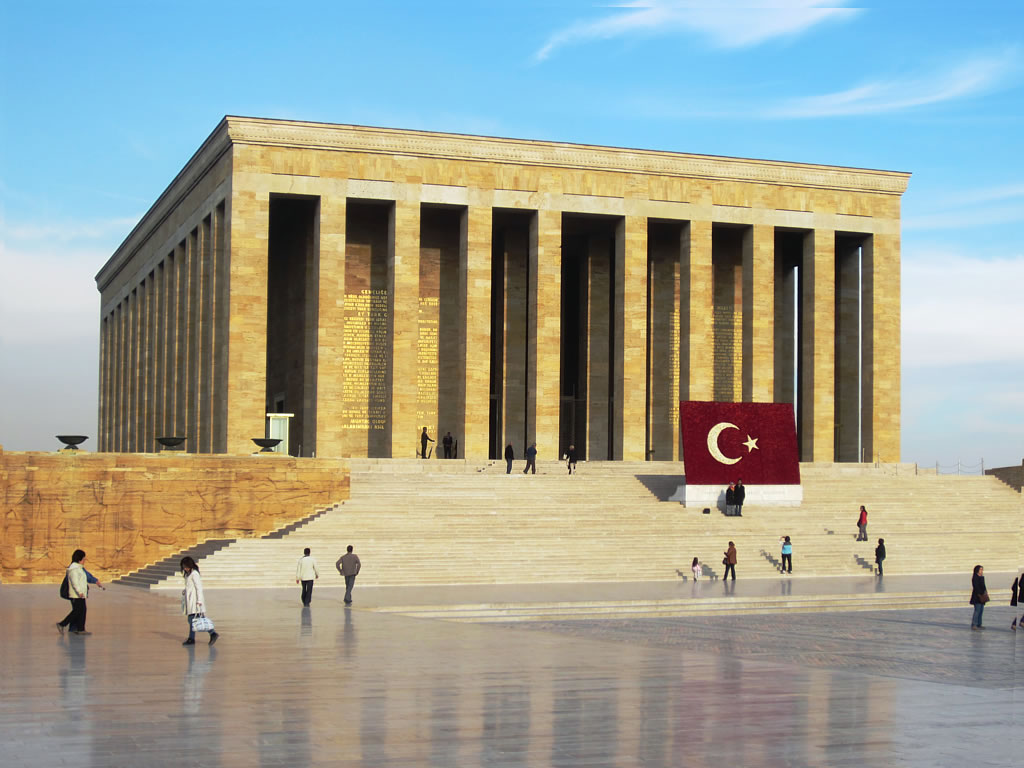 3. Victory Monument
Victory Monument is one of Turkey's most historically significant monuments, located in Ulus Square in Ankara. It was founded following a push led by journalist Yunus Nadi. The bronze statue of Ataturk and two men's sculptures, and one woman's figure are the primary attractions. In 2002, the monument underwent a restoration.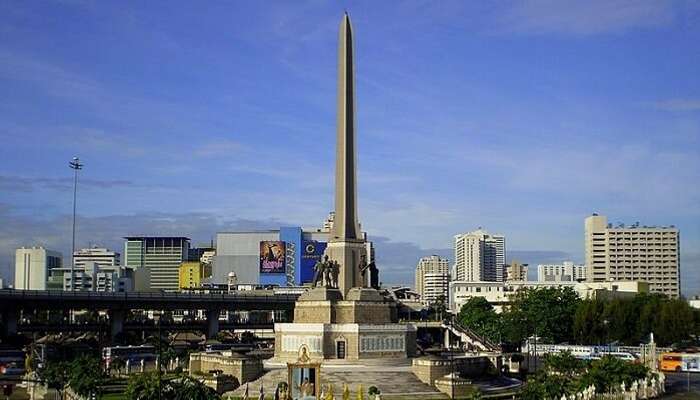 4. Cezayirli Gazi Hasan Paşa Monument
The monument is dedicated to Cezayirli Gazi Hasan Pasha, a renowned Ottoman admiral. He was well-known in the neighbourhood because of his lion as a pet. Because of his contribution to the Battle of Cesme, a statue of him and his lion was built in Cesme. Haluk Tezonar, a professor at the State College of Fine and Applied Arts, created it in 1974.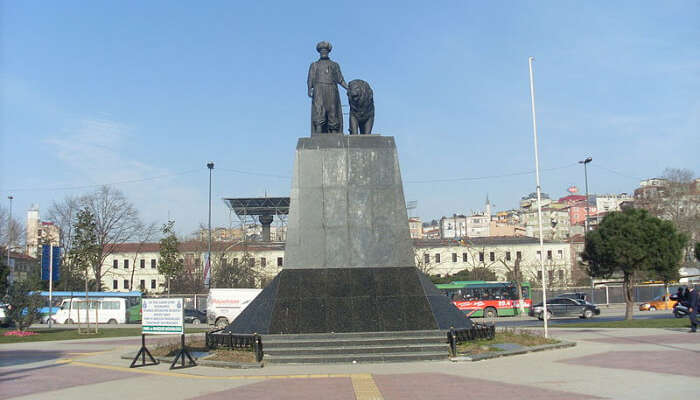 5. Mehmetçik Monument
On Kartaltepe of Poltatli in Ankara Province, the Mehmetcik Monument is a sculpture of a Turkish soldier. The Greek force was able to march to Kartaltepe hill during the Battle of Sakarya. The army, however, was forced to retreat as Turkish troops launched a counter-offensive. This monument awards the turning moment in the Turkish Independence War and is one of Turkey's historical landmarks.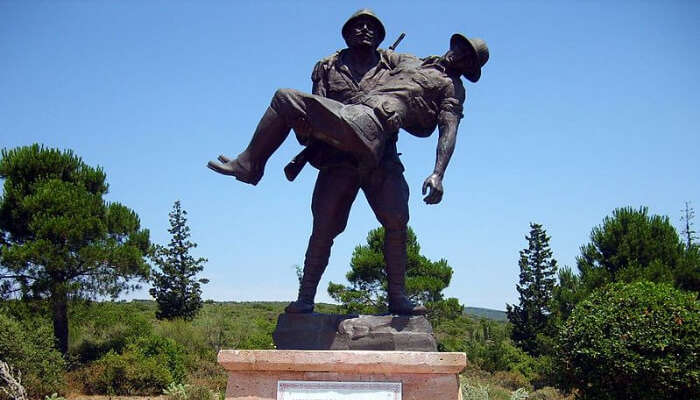 6. Atatürk Monument
The Atatürk Monument was built to honour Mustafa Kemal Ataturk, modern Turkey's creator. Pietri Canonica, an Italian artist, created the sculpture, while Asim Komurcu, a Turkish architect, designed the base. The statue is made of bronze, while the bottom is built out of red marble. This historical piece of art must be included on the agenda of everyone visiting Turkey.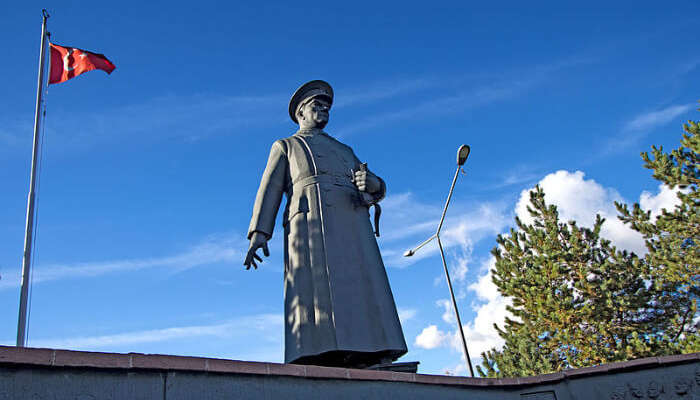 7. Aviation Martyrs' Monument
The servicemen of the Ottoman Airforce who died in aircraft accidents during the War were honoured with this monument. In 1914, three out of four military aviators were killed when two monoplanes collided in Palestine. Following the event, efforts on building a memorial to the slain aviators began. Every year on Martyrs' Day, a ceremony is held in front of the monument.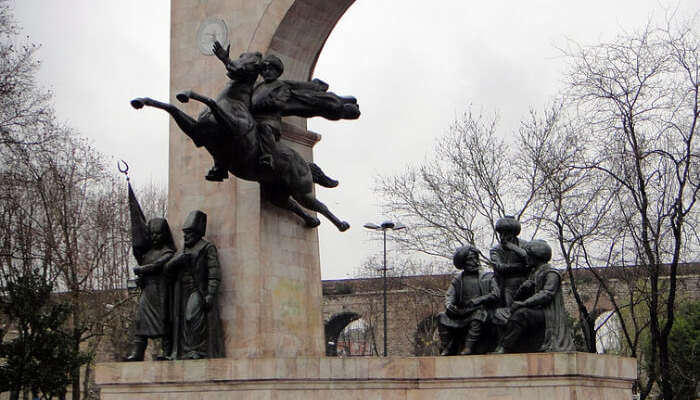 8. Republic Monument
Pietro Canonica, an Italian artist, designed the Republic Monument, which is placed in Taksim Square. The monument was built to celebrate the founding of the Turkish Republic and includes portraits of the founders. Many people visit this location to learn more about it and take photos of the 11-meter-high monument.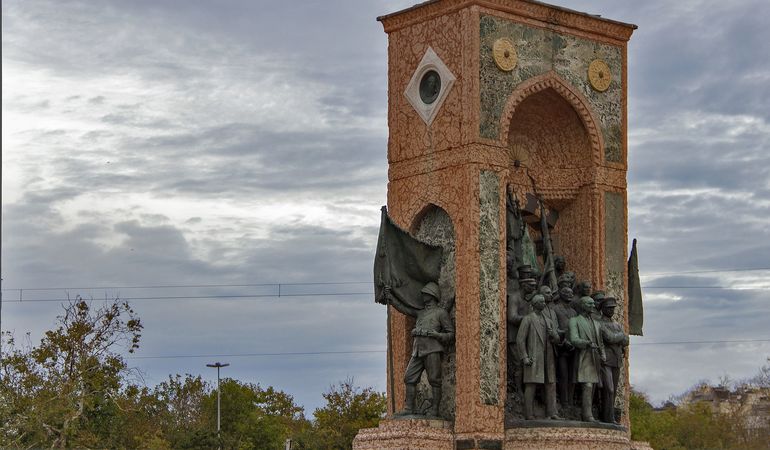 Turkey is rich in history and culture, and vacation there will be fascinating and full of historical knowledge. If you enjoy discovering about a country's history, you must include some of these landmarks in your itinerary in Turkey. It is usually preferable to have a thorough understanding of a place's culture. So, don't put off planning your trip to Turkey any longer and apply for a turkey visa online with TurkeyVisaOnline.