You'd think that life would move a bit slower in a world where technology and automation have taken the lead roles. However, we rush to go to work early, beat traffic, make deadlines, achieve goals before a certain age, meet our dates before they're tired of waiting, and you'll probably rush through this piece.
It's almost as if we're hurrying through life, forgetting to stop, take a deep breath, and admire the magnificent environment that nature has produced over thousands of years.
This is why, in July 1999, the Cittaslow Movement was founded in Italy. It's a global movement designed to slow globalisation and preserve the cultural variety and distinctive traits of small towns and communities worldwide. The ultimate objective is to motivate individuals to live a healthy lifestyle by replacing the stressful habits of city life with positive habits that allow them to uncover their inner and outer attractiveness.
To put it another way, the Cittaslow Movement encourages you to slow down. It enables you to take a break from your hectic schedules and enjoy a relaxing experience, even if just for a few days. Several villages, towns, and cities in Turkey have completely embraced the Cittaslow movement, making it possible for you to do so. Here are 10 such places to visit: But before reading the entire blog, apply for a turkey visa online first.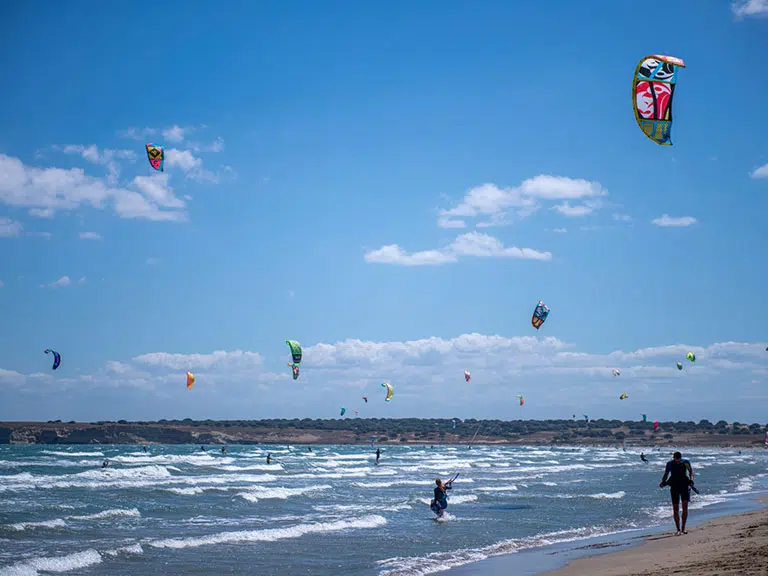 1. Akyaka
Mugla is a legendary tourist destination with historical sites and bustling nightlife. If you've ever visited the region, you've almost certainly gone through or spent some time in Akyaka. However, the next time you visit the village, you should take things a little slower and remain in town for a few days.
Akyaka is a small cittaslow town on the Gulf of Gokova in a beautiful location. The green of the scenery contrasts with the blue of the water here. Add a splash of white from the sandy beaches, and you've got yourself a quiet haven that any human would like to visit. The city is all about nature and outdoor activities.
Kitesurfing, rock climbing, biking, windsurfing, sailing, kayaking, rafting, and paragliding are all options if you want a bit extra thrill. Many organic foods are cooked in a traditional Turkish style.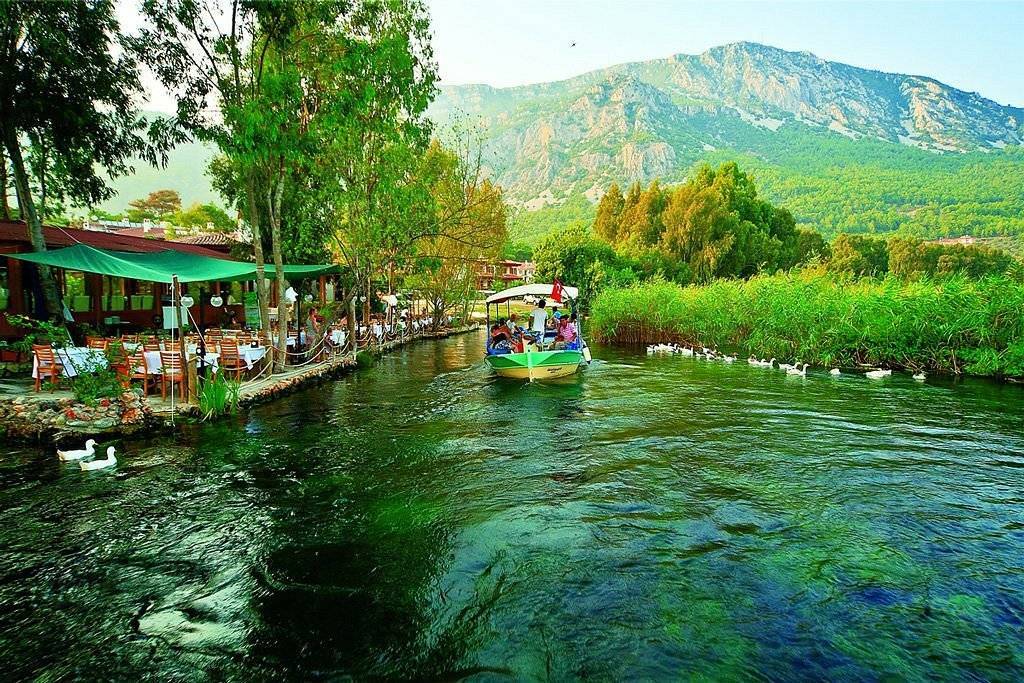 2. Goynuk
Goynuk is situated at the junction of the Aegean Sea and Mount Tahtali, providing a breathtaking landscape of white beaches and pine trees. The coastal town is a popular vacation destination, with guests spending full days swimming and sunbathing on the lovely beaches. Watersports may also be enjoyed and explore the neighbouring canyon and the historic city of Phaselis.
Dino park, EcoFun adventure park, and a cable car trip up and down Mount Tahtali will be fun for families.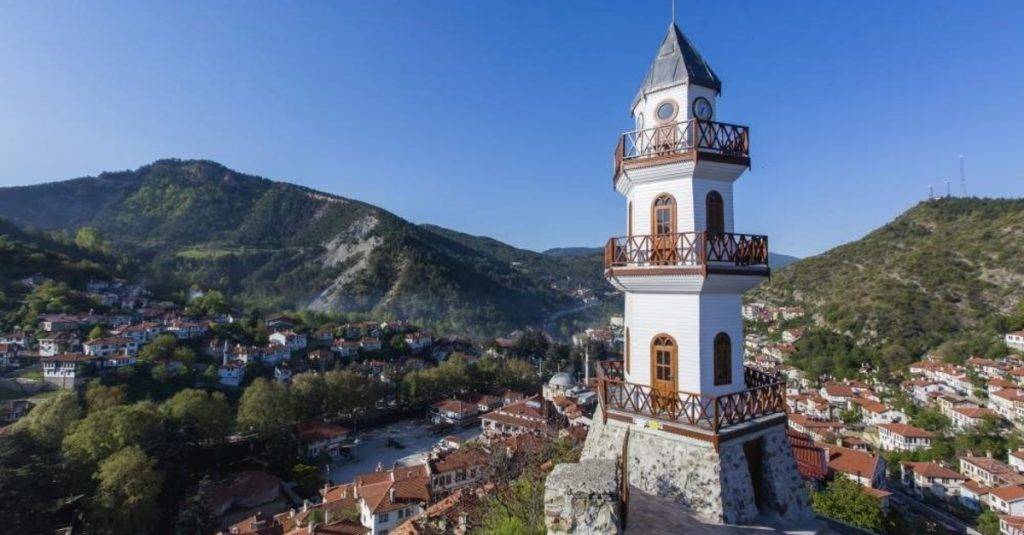 3. Egirdir
Between Konga/Antalya and the Aegean, shore sits Egirdir, a small lakeside town. Rest and enjoy the freshwater fish from the surrounding lake are the order of the day here. You may also go for a swim, a boat trip, or a stroll on the nearby Davras Dagi.
There's little more to do besides wander the calm cobblestone streets, visit a crumbling fortress, or sleep in one of the town's cheap small pensions.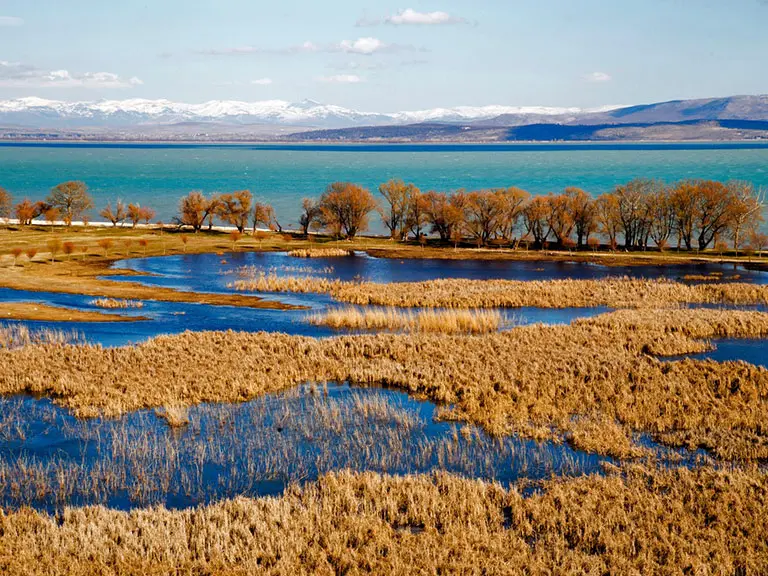 4. Halfeti
Halfeti is a welcoming town in Sanliurfa's southeastern province. Since the area was initially conquered in 855 BCE, it has been occupied by the Assyrians, Greeks, and Arabs, making it one of its oldest districts.
Halfeti is now one of the most visually appealing cittaslow sites in the country, with breathtaking surroundings, a rich history, and a diversified culture. However, the increasing floods have destroyed 150 homes on the east bank of the Euphrates River in Halfeti.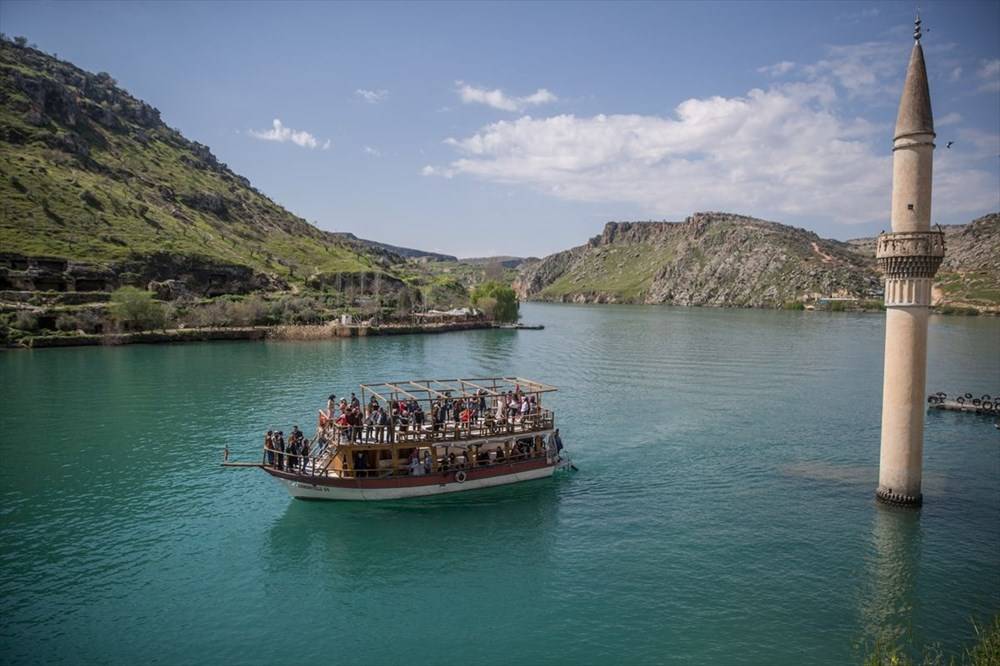 5. Gokcaeda
Did you know that Gokcaeda, Turkey's most oversized island, was the first cittaslow island globally? Turkey's westernmost point is situated between the Dardanelles Strait and the Gulf of Sarro in the Aegean Sea. Despite its size, the island has managed to keep faithful to the cittaslow way of life with its beautiful beaches and plenty of natural resources.
Gokcaeda offers tourists a taste of Turkish island life in a beautiful environment of white-washed sandy beaches and turquoise seas. Mornings may be spent in lovely restaurants eating delicious seafood cuisines, while afternoons can be spent on the beaches soaking up the warm Aegean sun. Alternatively, you may dive right into the sea and swim or surf your heart out.
On Gokcaeda Island, Zeytinlikoy is commonly regarded as having the nicest beaches. It also has natural beauty, but it pales in comparison to Kalekoy, a place on the island covered with olive groves and pine woods of every shade of green. There are also many organic goods, natural life, and alternative athletic activities.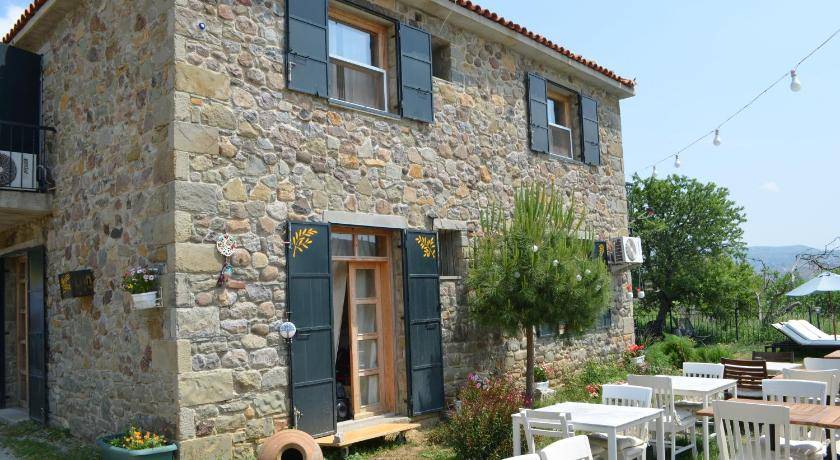 6. Yalvac
In the city of Isparta, Yalvac is a chilled-out cittaslow area. The town, just a few kilometres from the Mediterranean Sea, gives an opportunity to unwind in the middle of a rich historical and cultural variety. It's an old village with historical ruins, museums, and the lovely Hoyran Lake, a great place to unwind.
Seleukos, one of Alexander the Great's generals, designed the city of Antioch in this town. You may visit Yalvac's historic church of St. Paul and a lovely old mosque whose construction dates are unknown if you're not enjoying the mild Mediterranean atmosphere. There are also some Roman and Byzantine theatres still standing.
Spend your days resting in Turkish baths or wandering through gorgeous apple orchards if you like. The people are kind and would gladly teach you traditional Turkish food and handicrafts like felting, leatherwork, and metalwork.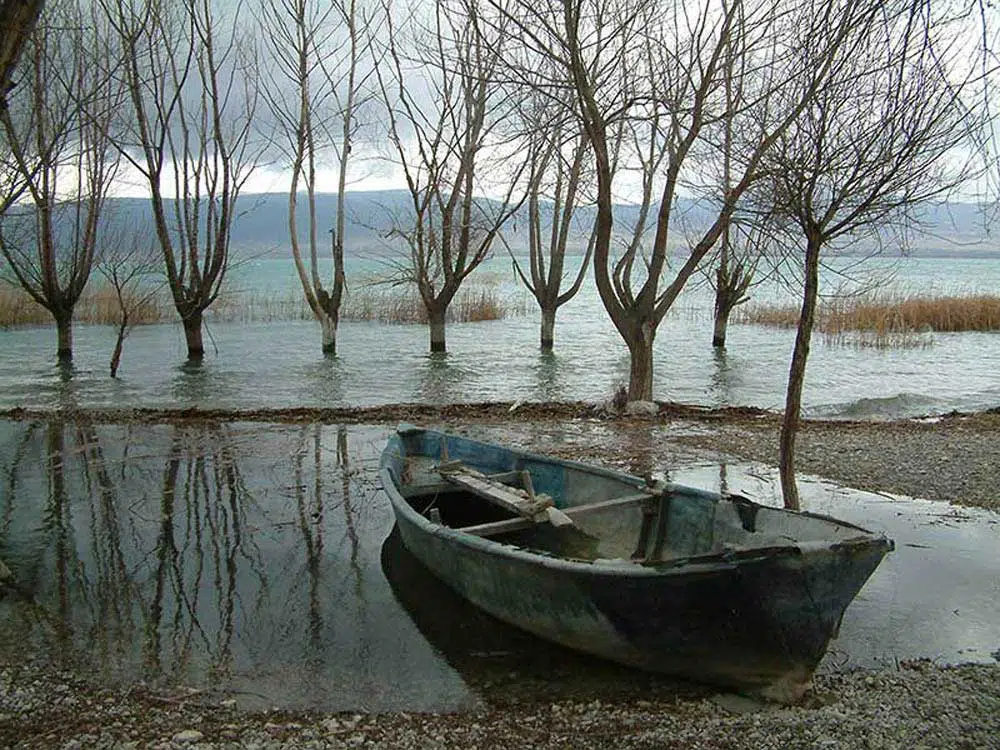 7. Savsat
Savsat is a lovely area on Artvin's northwest outskirts. It is located at a beautiful location in the Highlands, providing guests with nature's pristine and unaffected splendour in its most natural state. The people are also quite polite and will happily sit down and talk with you or give you a tea or coffee.
If you're feeling adventurous, you may go from Savsat to the nearby areas to take in more of Artvin's offerings.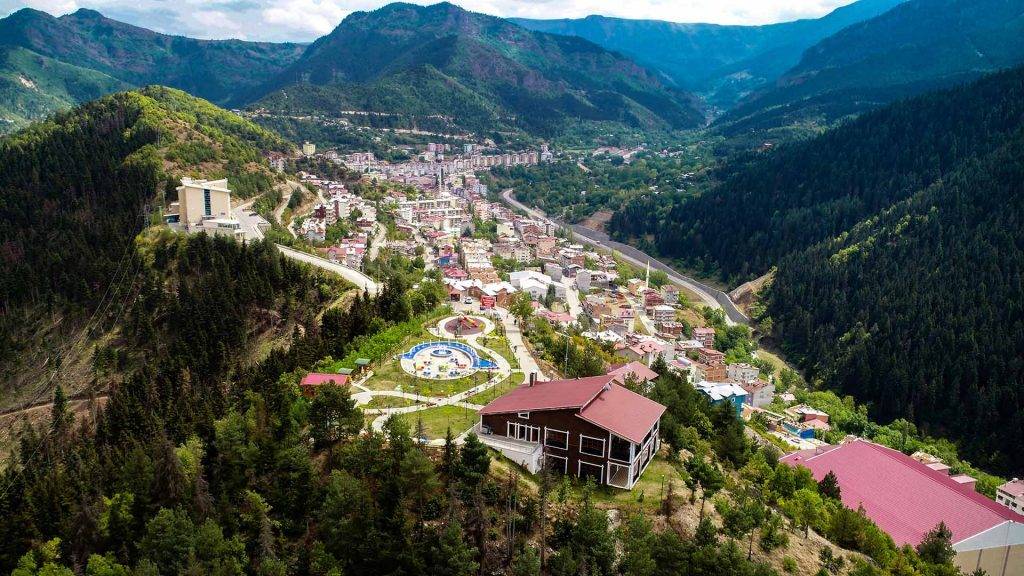 8. Koycegiz
In the Mugla area, Koycegiz is a beautiful rural town. It is known for its honey, thermal hot springs, woodland rivers, and oriental gum, and it borders the large coastal Koycegiz Lake. It also has a great history and a well-known market with everything from apparel and textiles to fruits, vegetables, olives, and cheeses.
With falcons, herons, eagles, kingfishers, and cormorants, the lake and its surrounds make for great birding. Furthermore, the lake's mallet population produces 'Dalyan Fiskasi,' delectable caviar coated in beeswax that you will surely appreciate.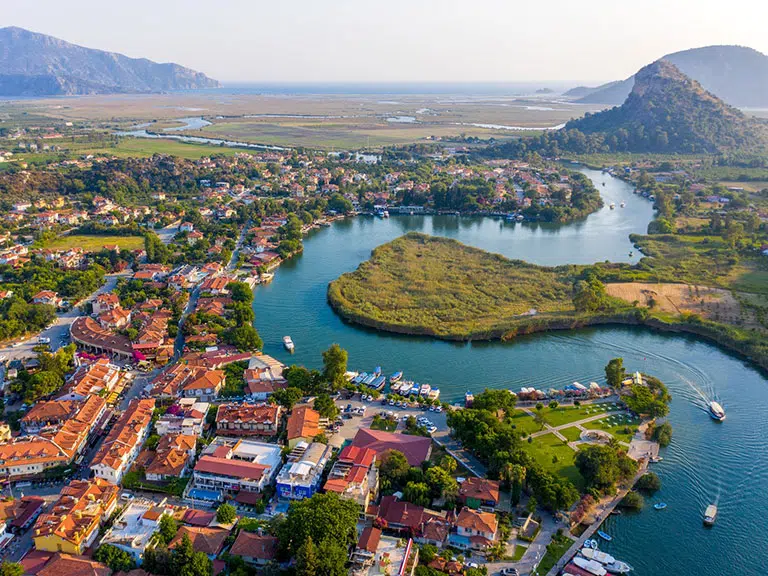 9. Tarakli
Tarakli is a small town in northwest Turkey with old-style wooden houses divided by 18th-century narrow streets. The village has long been a favourite weekend getaway among the locals due to its remote location. However, it shot to prominence when it was recognized as a cittaslow destination in 2011.
Today, the town provides an authentic Ottoman experience to its guests. There's also a therapeutic natural spring to rest in, and multiple rivers are hidden in some of the region's most beautiful locations.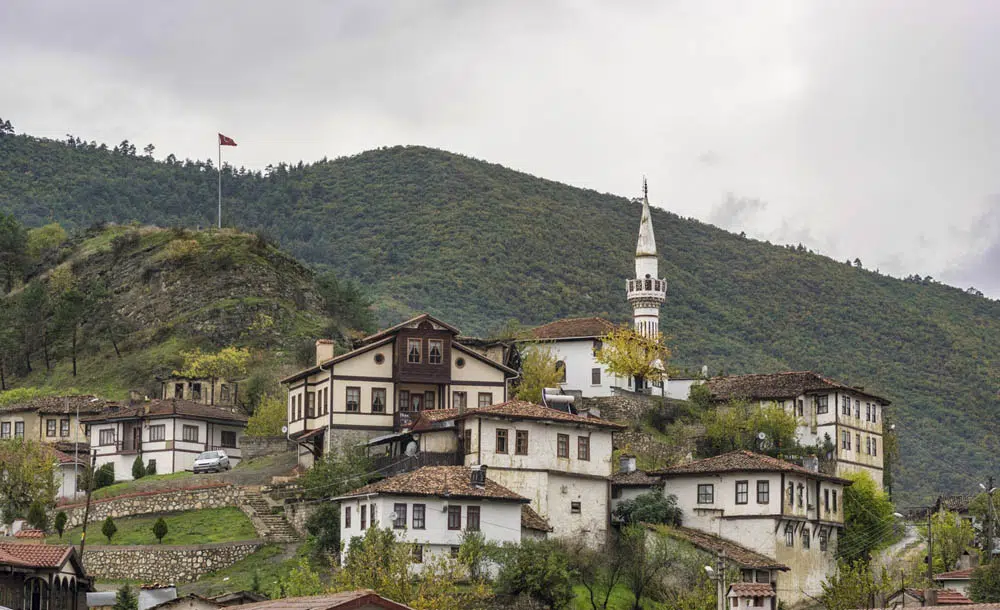 If you are planning Turkey as your next holiday destination. So, what are you waiting for? Head to the hills right away! Apply for a turkey e visa or turkey visa and enjoy a wonderful trip.