Turkey has too many campgrounds to list, as the country is home to many natural landscapes, the world's longest cotton-white beaches, and an unbeatable diversity of historical & cultural heritages. We'll try to list a few of these natural beauties for you.
Turkey is separated into seven distinct regions, each of which has unique climatic or geographic characteristics that put it apart from other locations in the world. Because of its extensive historical and cultural resources, the nation's attractiveness is enhanced by its rich past. With all it has to offer, Türkiye continues to be a welcoming option for camping all over the world, and it is always prepared to extend the warmest welcome. To begin enjoying Turkey's oases with plenty of pristine nature, apply for a turkey visa online, pack your bags and call ahead to book a flight.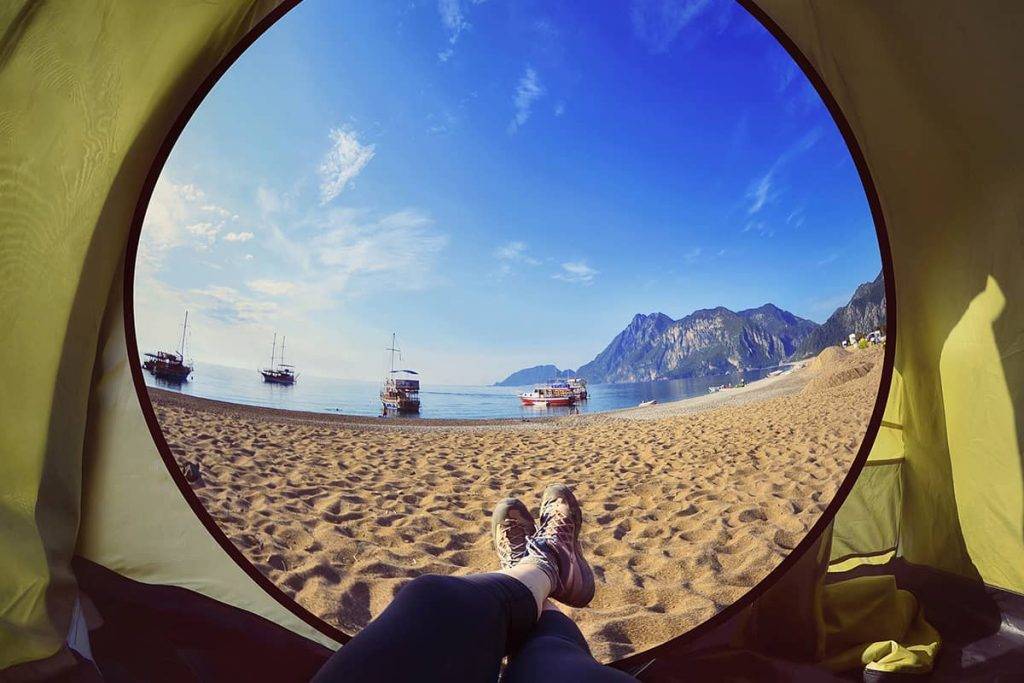 Eastern Turkey is shaped and studded with hills and mountains, and its numerous streams give it life. This area in Türkiye is appealing to the eye as it would be relaxing and stimulating to the body because it has served as a cultural and religious hub for various civilizations throughout the years and has been decorated in various forms. From this area, we have chosen Mount Nemrut as our camping.
The mausoleum of Antiochus I (69-34 BCE), which is situated on Mount Nemrut in the Adiyaman region of Eastern Türkiye, is referred to the UNESCO as "one of the most ambitious constructions of the Hellenistic period." The mountain is just picture-perfect, providing an unmatched camping experience with its exquisite ambience and the enormous heads posing above it. It has recently established itself as a very tranquil and comfortable camping location in Türkiye.
There are countless coastal villages where you can pitch your tent and unwind if you prefer camping by the water. Let's begin by discussing the Turkish Mediterranean but first apply for a turkey e visa online. Ancient cities that witness the area's unmatched history; enormous mountains that never fail to astound with their height and sublimity; vibrant towns that provide a warm welcome to visitors; icy waters that carry all colours of blue and turquoise; hidden bays and fantastic cliffs… Mediterranean Turkey has you covered if you want a campsite with a lot of beautiful nature and a touch of history.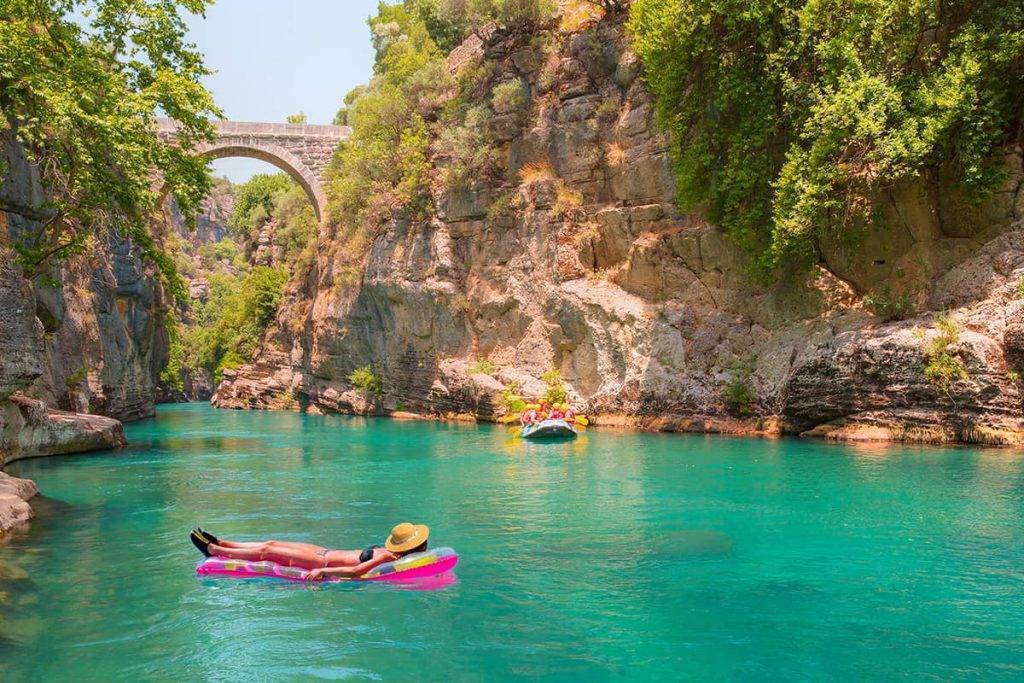 You might pitch your tent in Olympos and continue into Kaş while carrying your backpack in anticipation of fresh adventures. Both domestic and foreign campers will find something to do in every corner of this area. However, our main recommendation is for you to visit Köprülü Canyon National Park or Köprülü Kanyon Milli Parki. The area around the campground is full of activities, such as canyoning and rafting, ready to pump up your excitement. Additionally, the canyon is among the cleanest and least congested spots to enjoy the chilly water.
The Aegean's coastal towns never fail to fascinate. There is a vacation spot in the area for any desire and preference, and there are plenty of campgrounds as well. Aegean Turkey is a camper's paradise, stretching from Kozluyali to Cunda Island and the town of Ayvalik, from Urla, Ceşme, and Seferihisar in Zmir to Kuşadas in Aydin, and from Akyaka, inbükü, and Kelebekler Vadisi (Butterfly Valley) to Bördübet and Kabak Bays in Mula. In the Aegean, a camper can locate a new campground and immediately pitch their tent there. But because we're picking the best, we'll say that Butterfly Valley and Kabak Bay are our top choices.
A little settlement called Kabak Koyu or Kabak Bay may be found near Mula, which lies west of Turkey's Mediterranean coast. Kabak is a windswept village with an official connection to Olüdeniz (Fethiye). It has calm blue waters and incredible views. This is one of the locations that will cap off your camping adventure with the most beautiful land and seascapes if you're attracted to the sea, sand, and sun.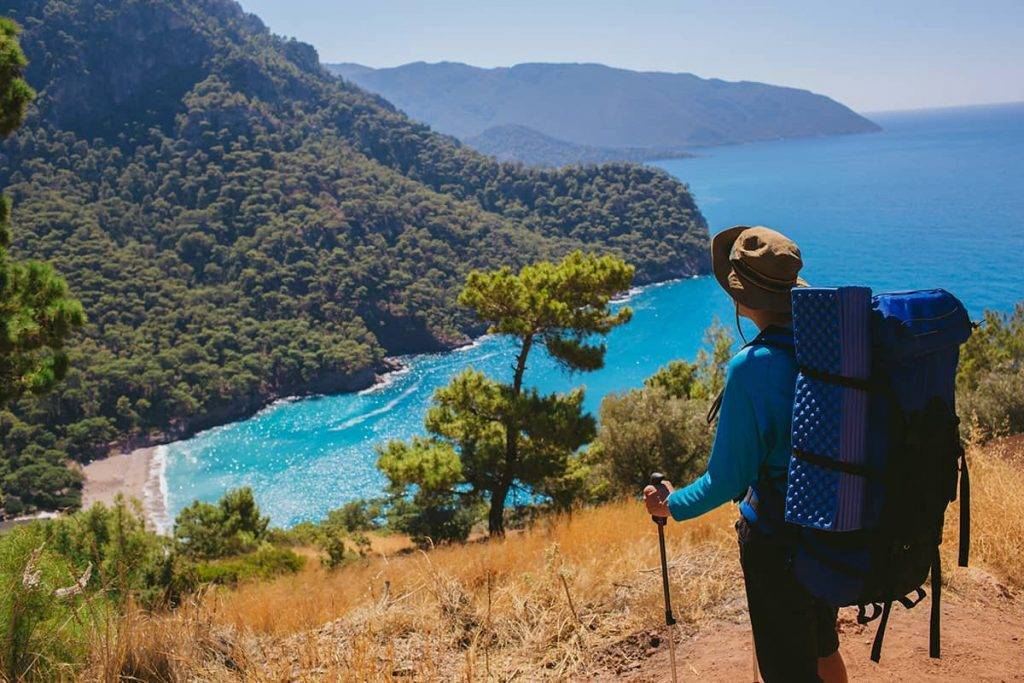 You should also include Kelebekler Vadisi or Butterfly Valley, two fantastic vacation spots close to Fethiye, on your camping bucket list. After a beautiful journey of trekking over the 350-meter-tall cliffs of Olüdeniz, you could hear the murmur of the waterfalls in this valley. Remember that this location is also the most well-known paragliding area in Turkey if you want to add a little flavour to your camping trip. Could there be a more breathtaking location than this?
A report on camping in Turkey would be worthless if it didn't mention at least one or two of the plateaus in Bolu, Trabzon, Rize, and Artvin. A recent favourite, Artvin's Borçka-Karagöl Nature Park, offers unique wooded landscapes.
On the other hand, Abant, Bolu has tall mountains that almost completely encircle the region, leaving only the lake's basin and a small area around it. We suggest that it is the ideal location to mix skiing and camping.
An additional ski resort in Bolu's winter wonderland is called Kartalkaya. The skiing season lasts about 120 days a year, from December 21 to March 22. It has ideal conditions for cross-country skiing, ski touring, and alpine skiing. So, if you travel there in the winter, you might want to stop by.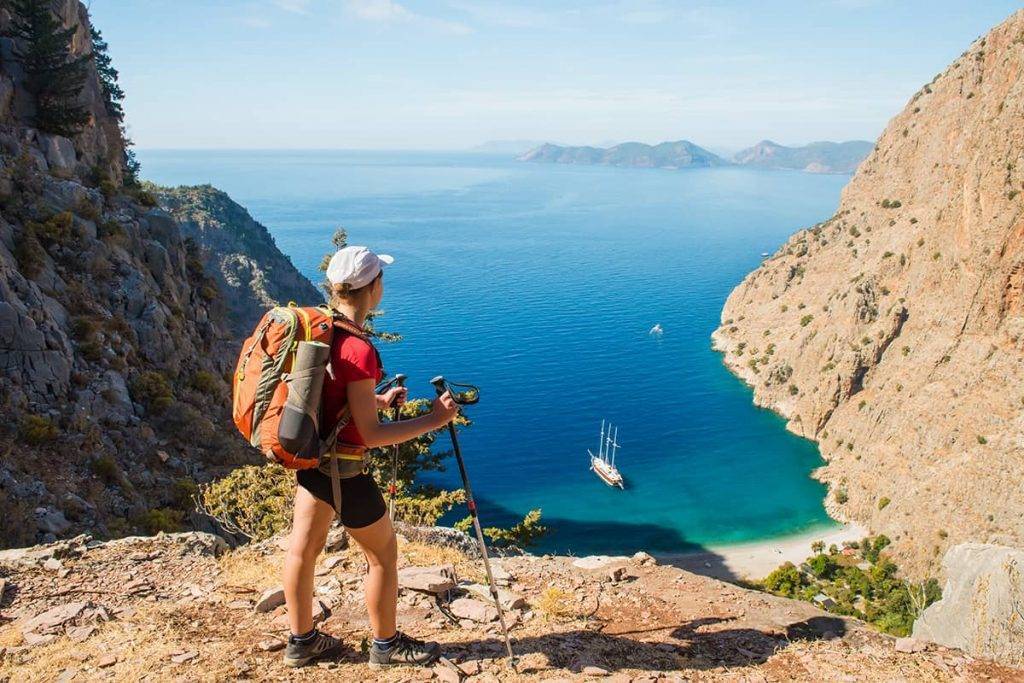 Try Cilingoz, Sile, and Kilyos if you wish to travel further and go camping after visiting Istanbul, the capital of Türkiye. There are more choices in nearby cities, including Kocaeli, Tekirdag, and Kirklareli.
To learn more about how to apply for a turkey e visa to Istanbul, Click here.